Disclosure: As an Amazon Associate and member of other affiliate programs, I earn from qualifying purchases.
Today I have a fun, quick, easy and ridiculously cheap craft (my favorite kind of DIY) that you can do with an old window.
I bought this old window months ago thinking that I would turn it into a chalkboard for the large blank wall in my kitchen.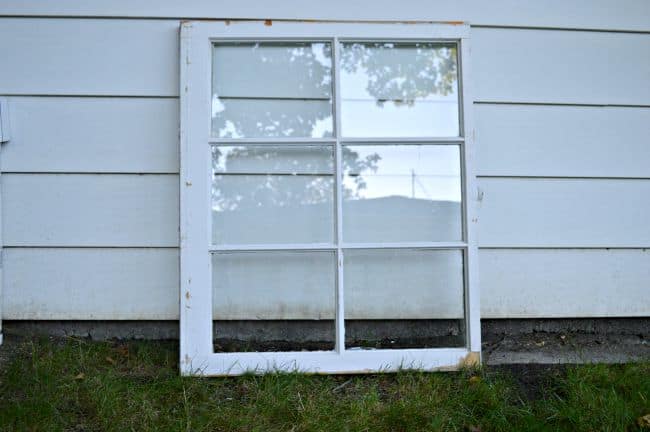 It sat in the garage collecting dust and waiting for its makeover when I spotted a vintage, solid wood mirror at my local ReStore for a mere $10.
As soon as I spotted it I knew it would be perfect on the same kitchen wall I had in mind for the old window, after a date with my paintbrush and some chalkboard paint, of course.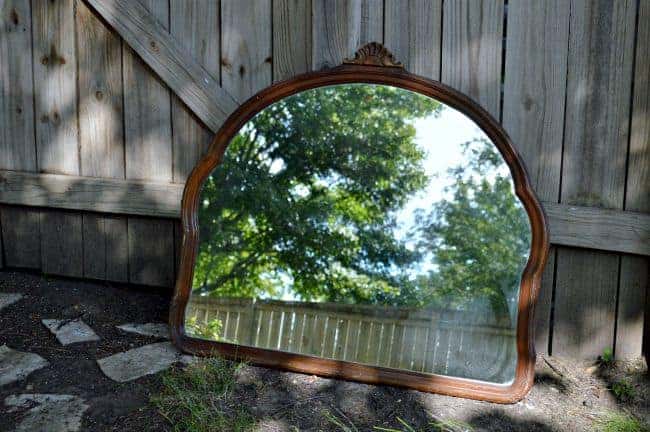 Now that my plans had changed, I wasn't quite sure what I was going to do with the old window. Should I add a shelf and hang it on a wall?
Maybe find a place for it outside and hang it on the garage wall? I wasn't sure, so I just gave it a good cleaning and brought it inside.
I had recently moved the starburst mirror that hung over the black cabinet in the dining area and the wall was empty, so I plopped the window up on the black cabinet and leaned it against the wall.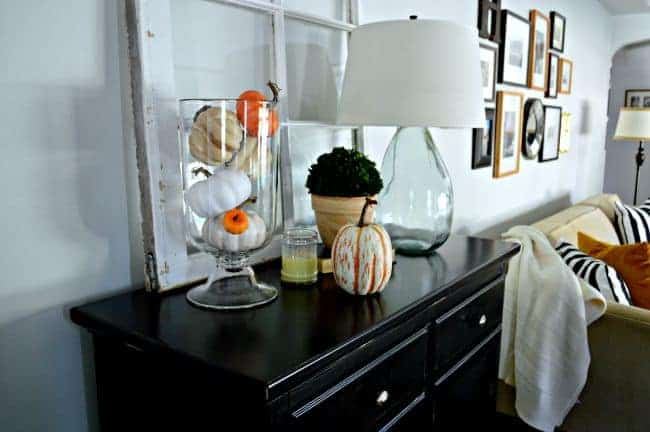 As I was decorating the cabinet for my fall home tour, I kept looking at the window, trying to figure out what to do with it, when I had an idea to stencil some fall leaves on the panes as a temporary fall decoration.
My plan was to use Rustoleum frosted glass spray paint and a leaf stencil to add a subtle touch of fall to the old window.
To make my stencil, I traced two artificial leaves, I was using for decoration, on a stencil board.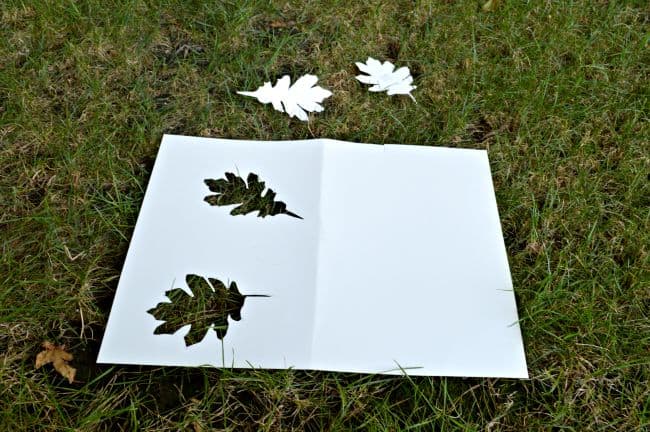 I used both the leaves and the cutouts to make it a little more interesting.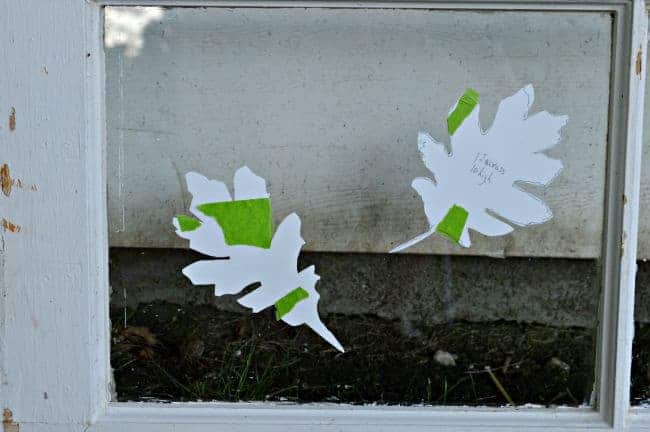 I just taped the stencil on the glass pane and sprayed a light coat of frosted glass. Then, I carefully pulled the stencil off so I wouldn't have any sticking issues.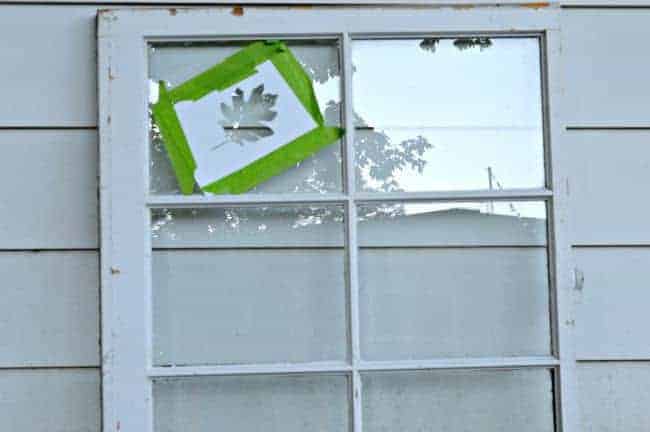 I had some overspray with the solid leaves so I just used a razor and scraped it off, once the paint was dry.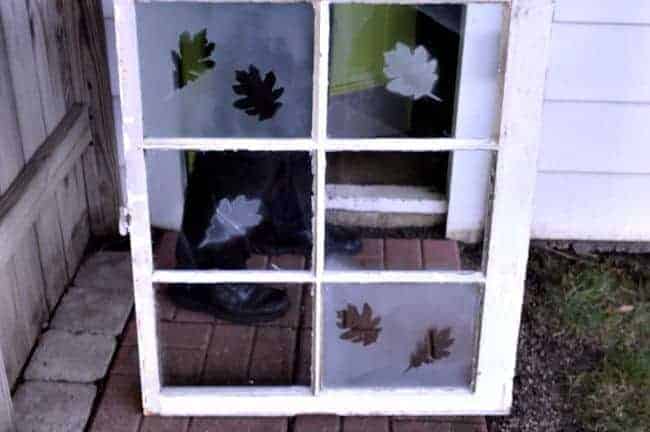 There's so much you could do with the stencils but I was going for subtle, as usual.
I did go a little wild and tried some silver spray paint on the cracked middle pane. It's still subtle but I like the little bit of sparkle.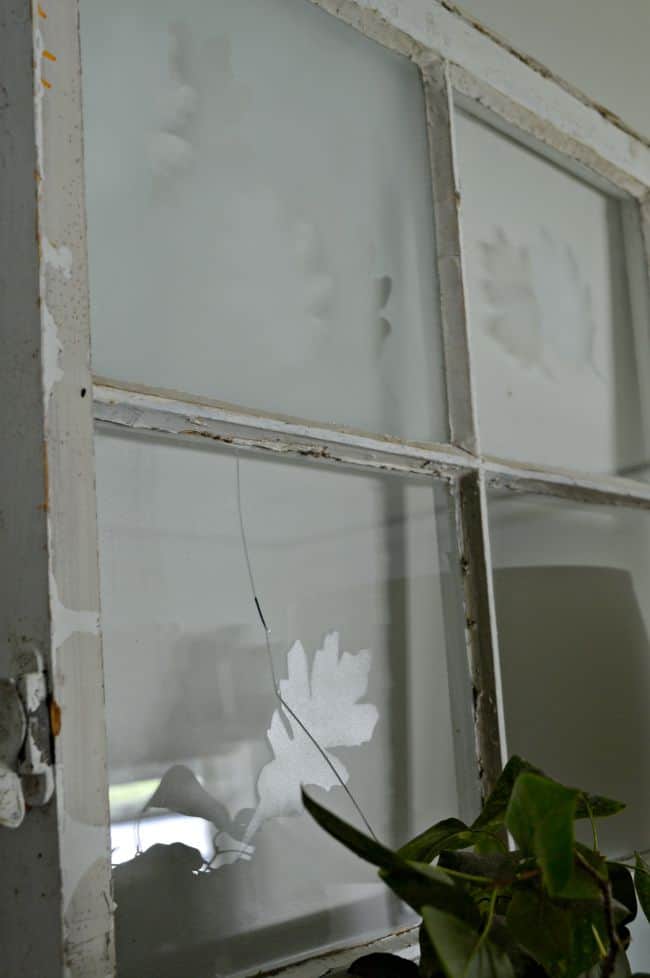 See, subtle...which is code for "difficult to see in a photo". 😉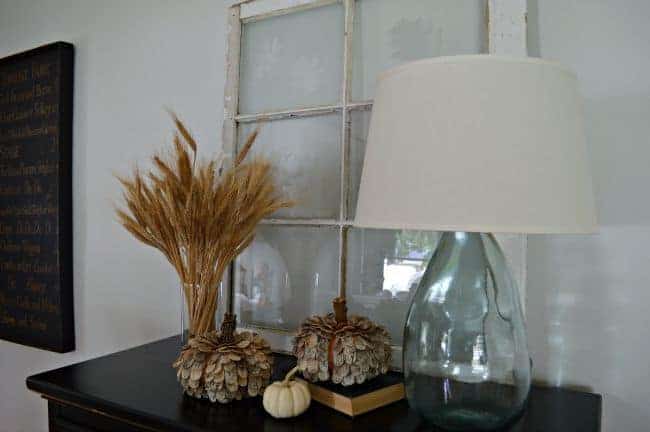 To give you a better look, here it is in my guest bedroom against the teal blue wall color. The leaf in the second row on the left is painted with silver spray paint, while the rest are with the frosted glass.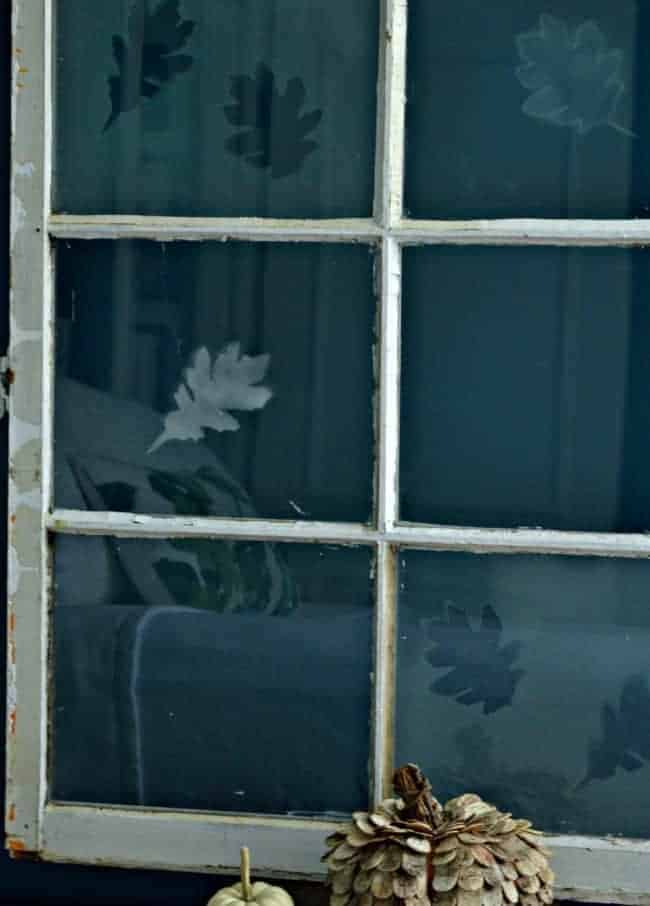 The beauty of this is, when I want a change, all I have to do is scrape off the paint with a razor blade. Maybe I'll add some snowflakes when I decorate for the holidays.
Ugh, I know I'm not ready for that yet!
Have you done any fall decorating yet?