*As an Amazon Associate and member of other affiliate programs, I earn from qualifying purchases.
I have to confess that I'm not much of a shopper. Actually I'm, what I like to call, a quick peruser. If I have to go to a store for something, I'll walk in and quickly head right to my intended target. Sure I do a quick perusal of my surroundings as I'm headed to my destination, but I rarely slow down to stop and look. If I'm looking for more than one thing, I usually make a list and have a good idea of how to get in and get out quickly with what I need.
Take Target, for instance. Whether I'm going for a birthday card or some makeup, I always head right to home decor and the Smith & Hawken aisle first and do a quick check. That's what I did last week when I found the cutest rustic natural pumpkins. They actually only had 2 on a shelf that was pretty bare, so I quickly scooped them up and headed to my next target (no pun intended).
This post contains an affiliate link.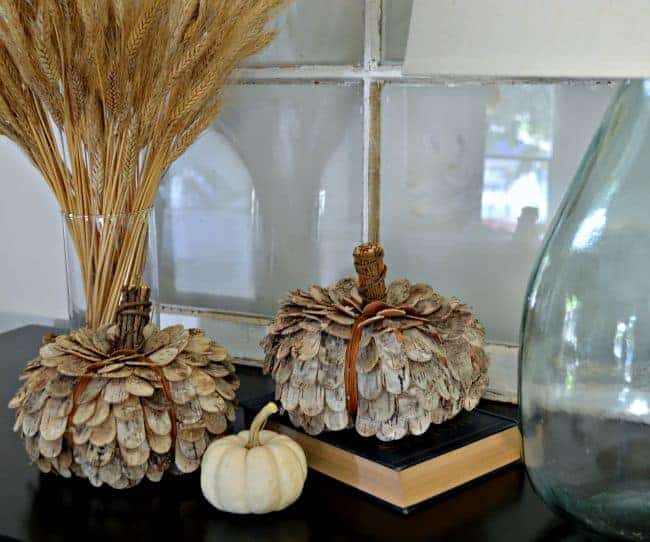 Aren't they the cutest? If you read my post about adding fall to an old window last Friday, then you may have seen these beauties, but I wanted to share where I got them with you.
Every year, when I decorate for fall, I usually like to use things from nature and make a few easy-to-do decorations, but these were too cute to pass up (and sometimes it's nice to take the easy way out and buy ready-made).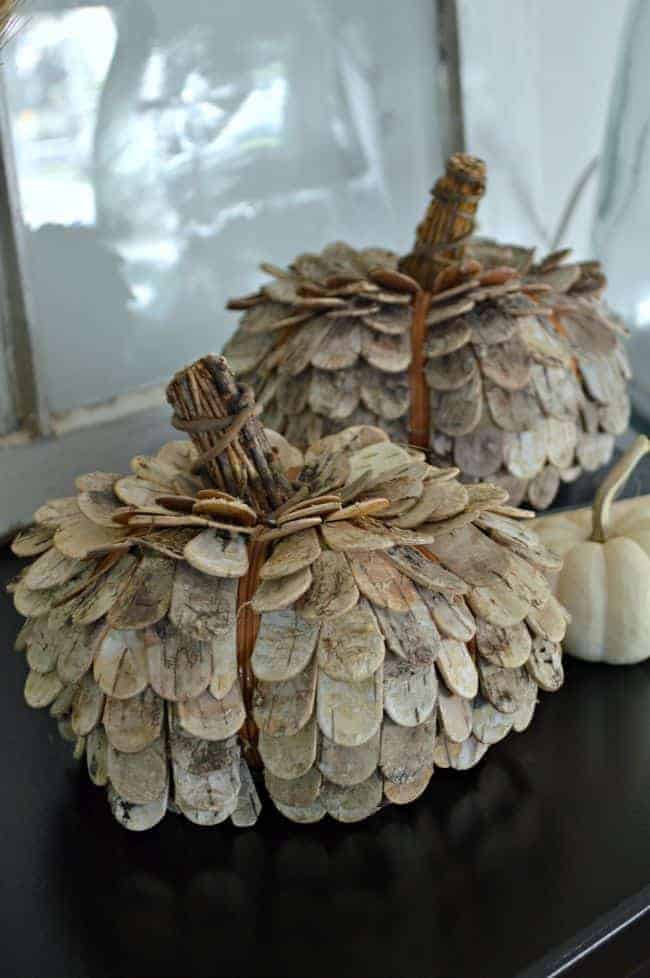 There is one good thing about my shopping habit and it's that I don't buy things that we don't need. Don't get me wrong, it still happens from time to time, but I usually only get things I need.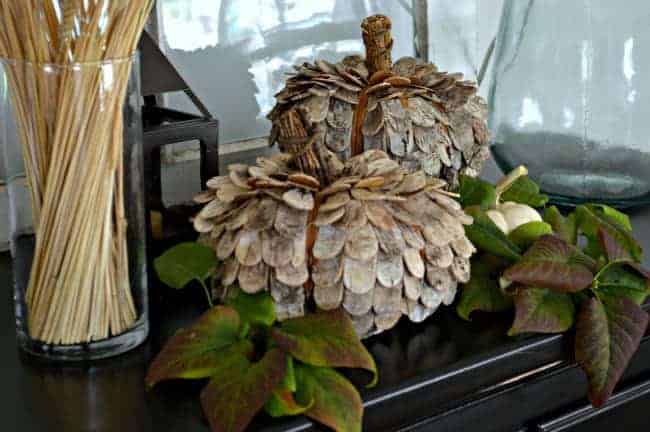 So what about grocery shopping, you ask? My husband is a slowpoke and stops to read every.single. label. It'll take him 45 minutes to get 10 items on a list (and these are things we buy every week). I can be in and out in 10 or 15 minutes, tops. He loves to grocery shop, strange but true, so I have gladly relinquished my reusable shopping bags over to him and let him handle it. I mean, why take away his joy?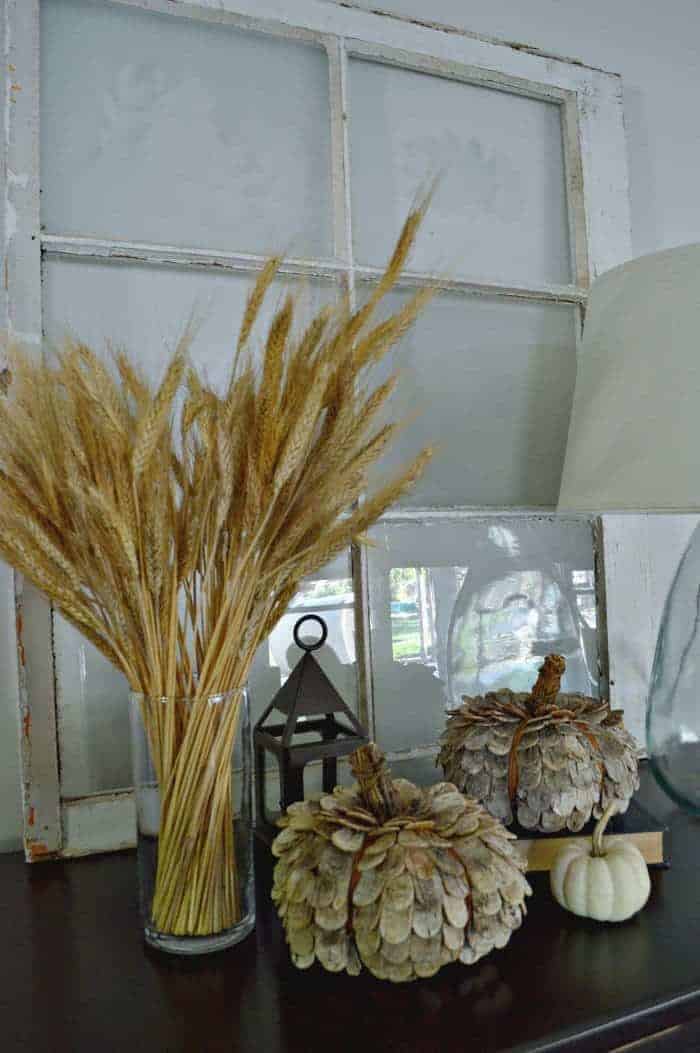 I tell him
all the time
that he's a lucky man to be married to me, because I don't ever drag him to the mall on a Saturday to go shopping (on the rare occasion that we do go, we are usually in and out in 20 minutes). He doesn't agree with me though. Shopping to him, whether it's fast or slow, is still shopping and he hates it either way. I don't care what he says, I still say he's lucky. 😉
Now online shopping? I could do that every day. What kind of shopper are you?