*As an Amazon Associate and member of other affiliate programs, I earn from qualifying purchases.
Hey there! I hope that last week was a good one for you. We are back from our busy but fun-filled 7 day cruise to the Southern Caribbean and I'm slowly getting back in the swing of things. I won't lie, it was tough walking back into the construction mess and facing the unfinished kitchen. The good thing though, is that the week away gave us a chance to recharge. Now we are ready to move on to the last phase of this kitchen reno. First project on the list is the installation of the new kitchen sink.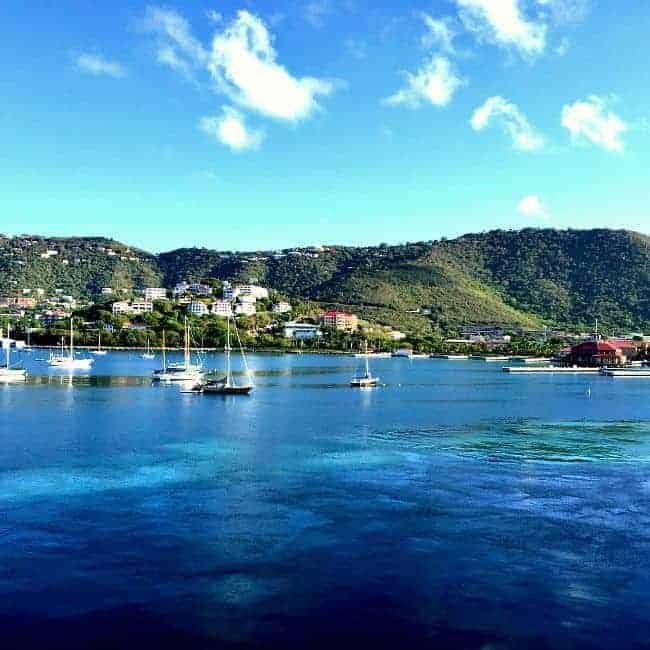 In my last post, I shared our new granite countertops and the process we went through to install them ourselves. This week is all about the kitchen sink.
We had a two-bowl, shallow, stainless steel sink that I despised so I was thrilled that we were able to replace it. I know that stainless is all the rage, but it's not really my first choice for a sink or appliances.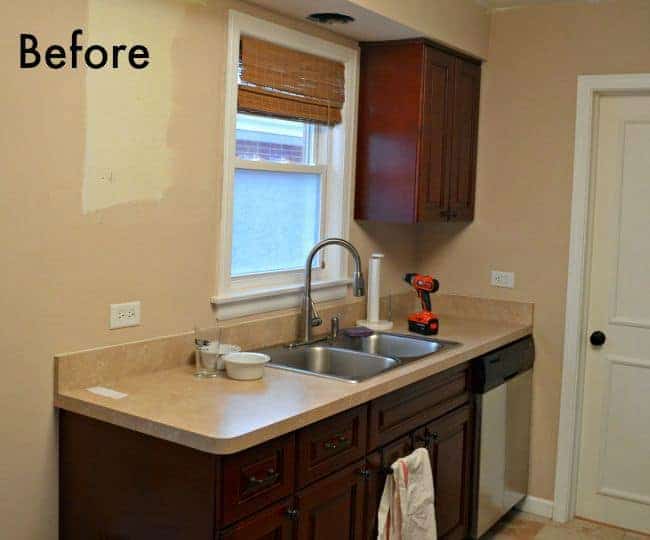 Unfortunately our appliances were brand new when we bought the house so there was no sense in buying new. I bucked the trend when it came time to get a new sink though and went with a white farmhouse beauty from IKEA.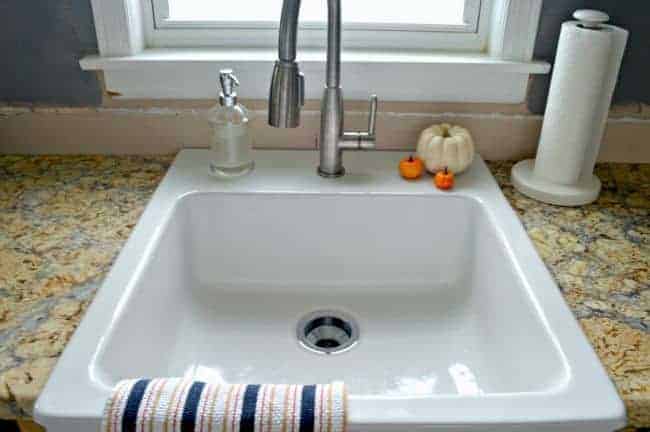 The reasons why we went with this sink? Cost and size.
This whole kitchen reno is about staying as low-budget as possible and this sink hit the mark at $185. If you've ever priced out sinks you know they can be expensive. The second reason why we chose this sink was because it was the perfect size to fit in a small and tight space.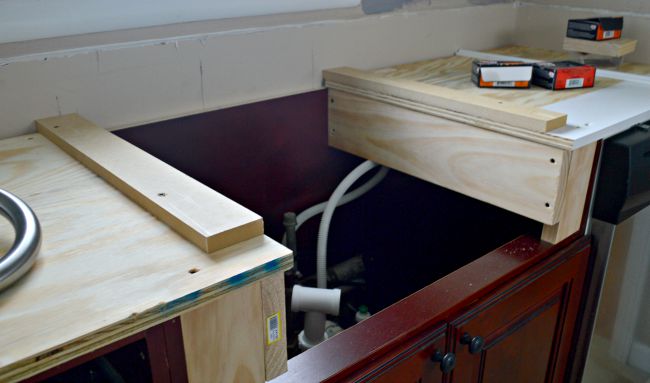 Since we cut and installed our granite countertops ourselves, we needed a sink that fit all the way to the wall so we didn't have to make any fancy cuts (that could possibly ruin the granite). We just made a straight cut on one side of each granite piece so that they fit in snug against the sink. We still need to caulk the space between the sink and the granite, but you can see the nice fit between the granite and the sink.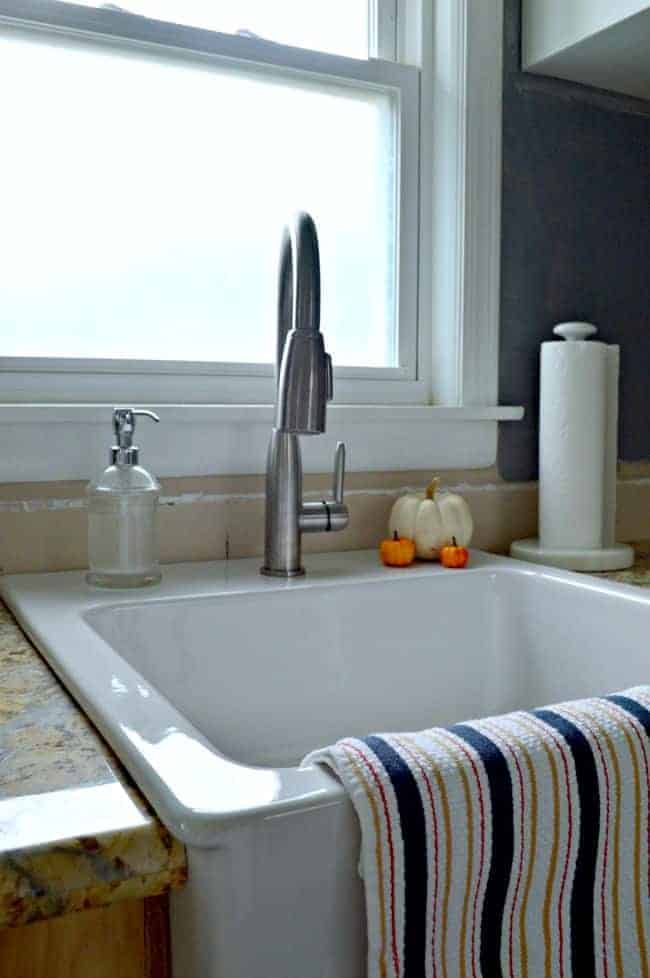 The install of the sink was actually pretty easy. We did have to buy a drain, because it didn't come with one but, with a little bit of plumber's putty, it was in and ready to be hooked up.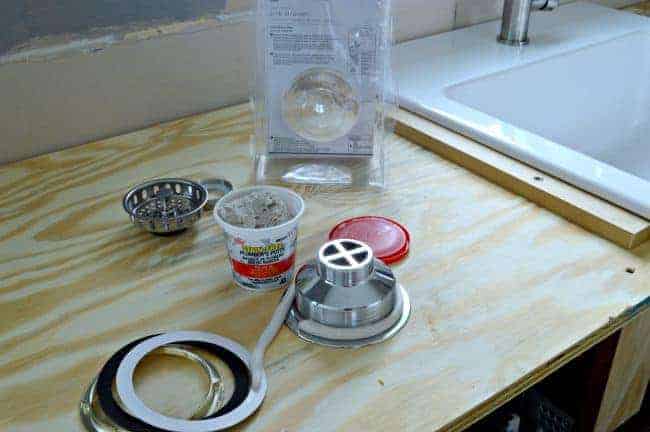 Instead of buying new, we installed the old faucet from the stainless steel sink. I'm not sure if I like the way it works with this sink so we may end up replacing it, but it's ok for the time being.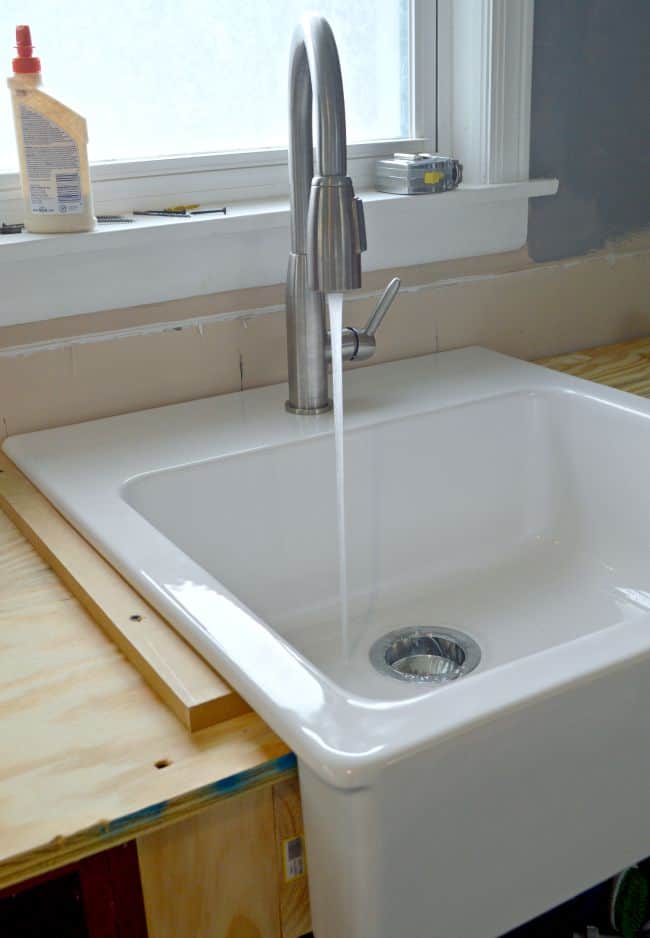 I love our new sink. I'm able to fill my tall vases and large pots with ease, and there are no more ugly water spots to wipe up. For us this was a perfect choice.
How do you feel about stainless steel sinks and appliances? Would you trade them in if you could or do you love everything about them?