How to Make a Ribbon Wreath
*As an Amazon Associate and member of other affiliate programs, I earn from qualifying purchases.
How to make a ribbon wreath with plaid ribbon and a burlap bow for your front door for the holidays! So easy to make!
I've been creating a different Christmas front door basket for the past few seasons so I was ready for a change.
This beautiful, and large, ribbon wreath was just the change I was craving and it was so fun to make.
Of course it had to involve plaid ribbon and burlap, I've been crazy for both of them lately.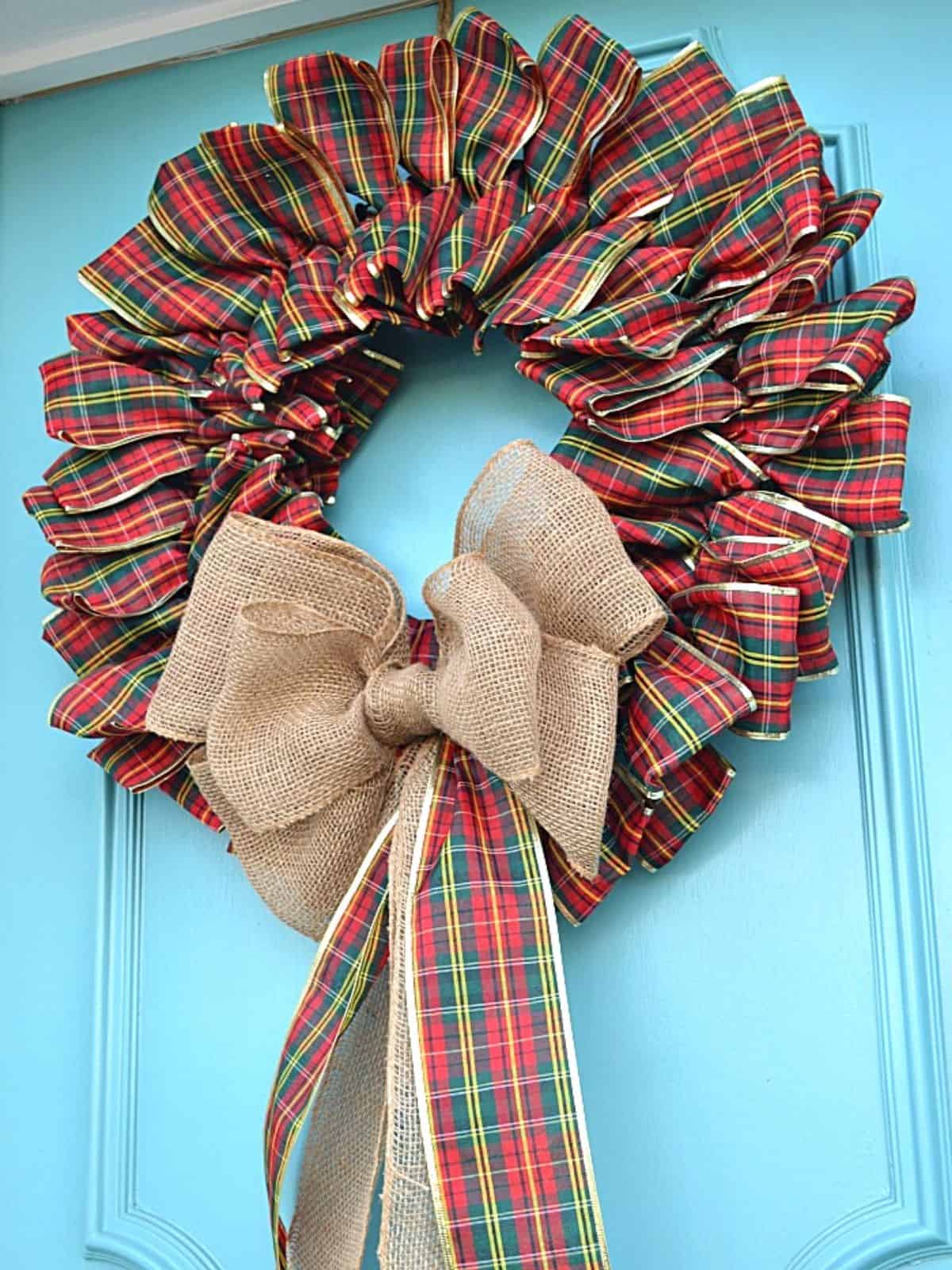 So, not only did it have the plaid and burlap that is so popular but it's super easy project to do, and cost less than $15.
A wreath of this size would have cost a lot more if I bought it ready-made.
Supplies to make a DIY ribbon wreath: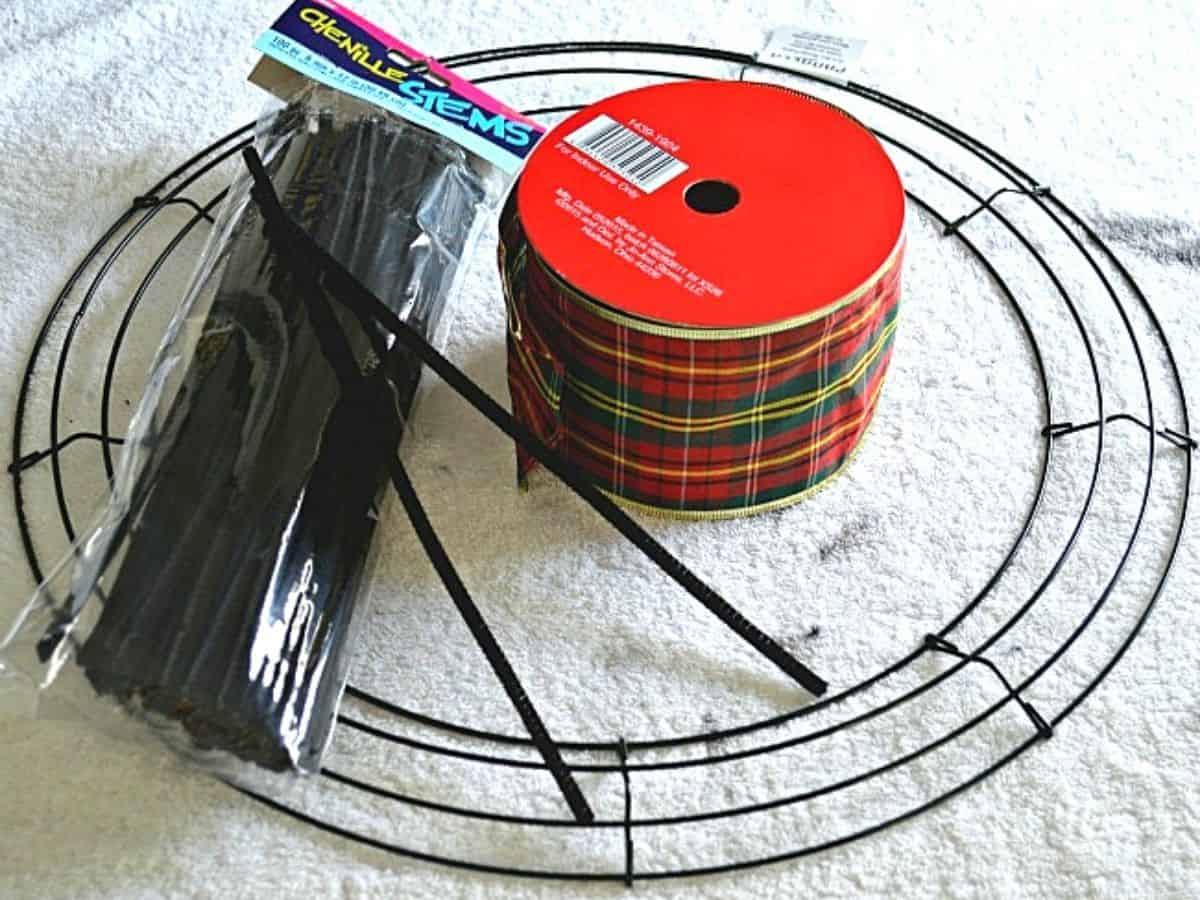 Creating a Christmas ribbon wreath
To get started, I used 1/2 a pipe cleaner to tie down the end of the ribbon to the frame and made a loop (3-4″ tall), tying the loop down with a pipe cleaner.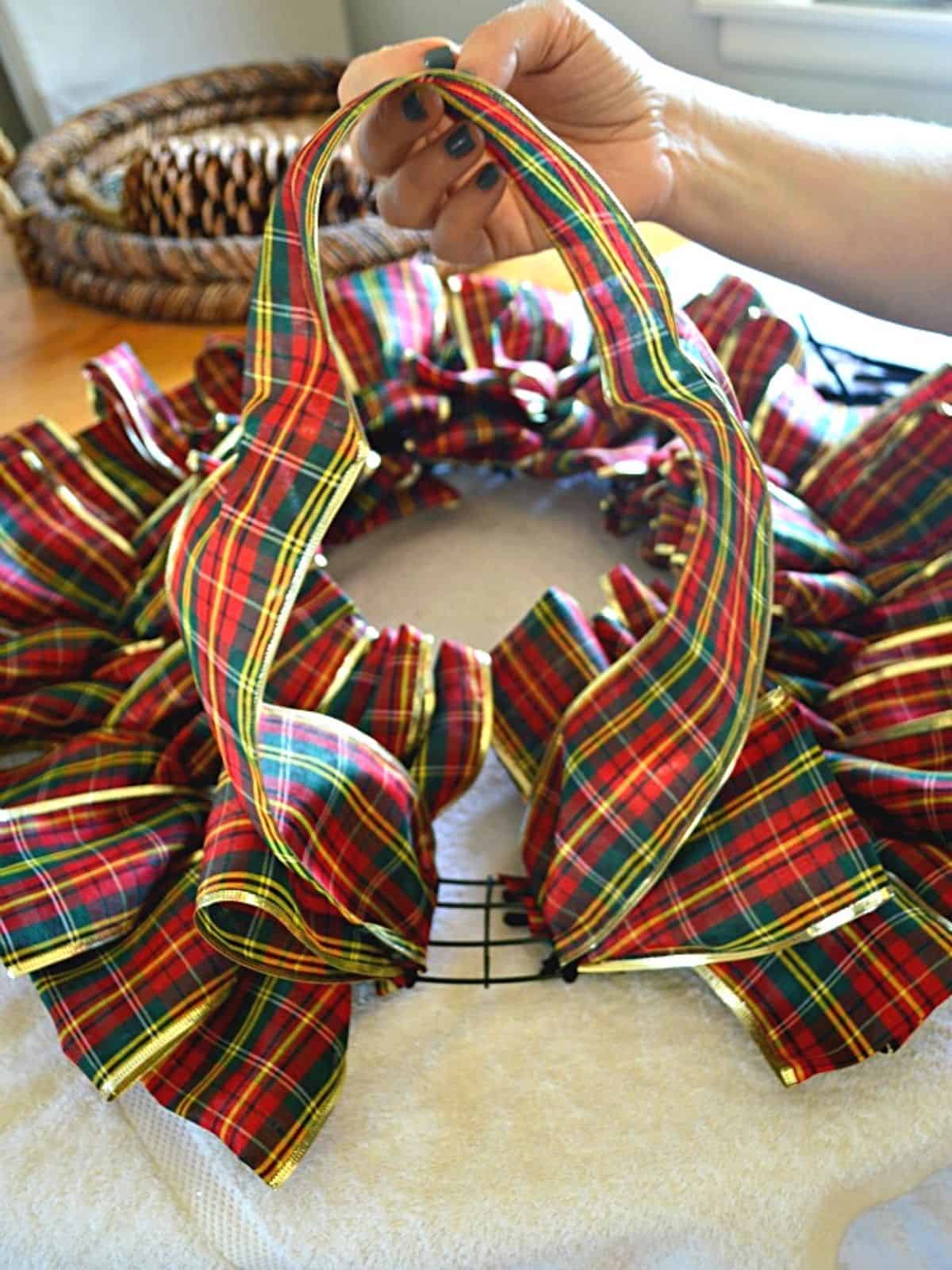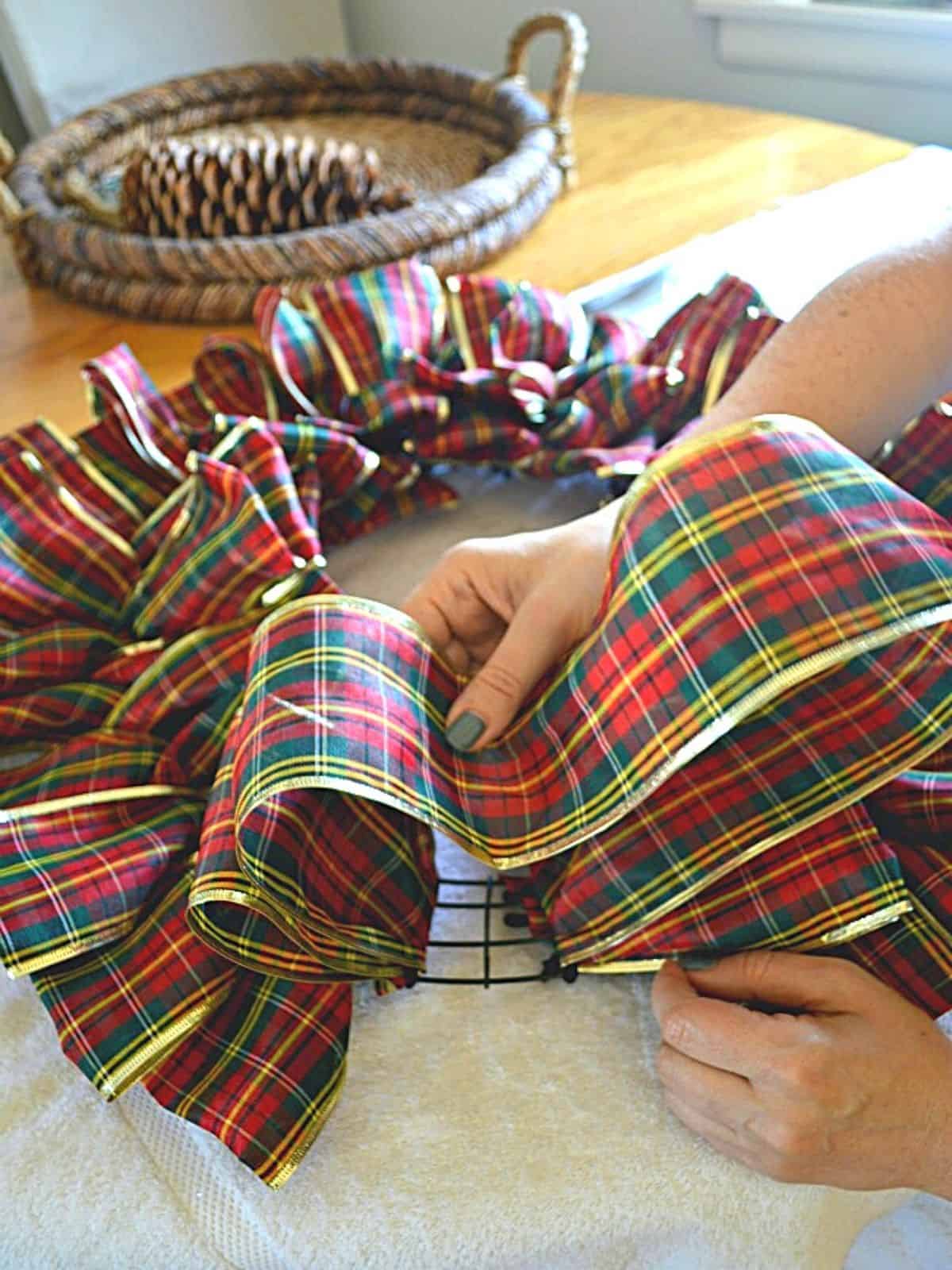 I worked my way around the whole frame making a loop and tying each one down with 1/2 a pipe cleaner.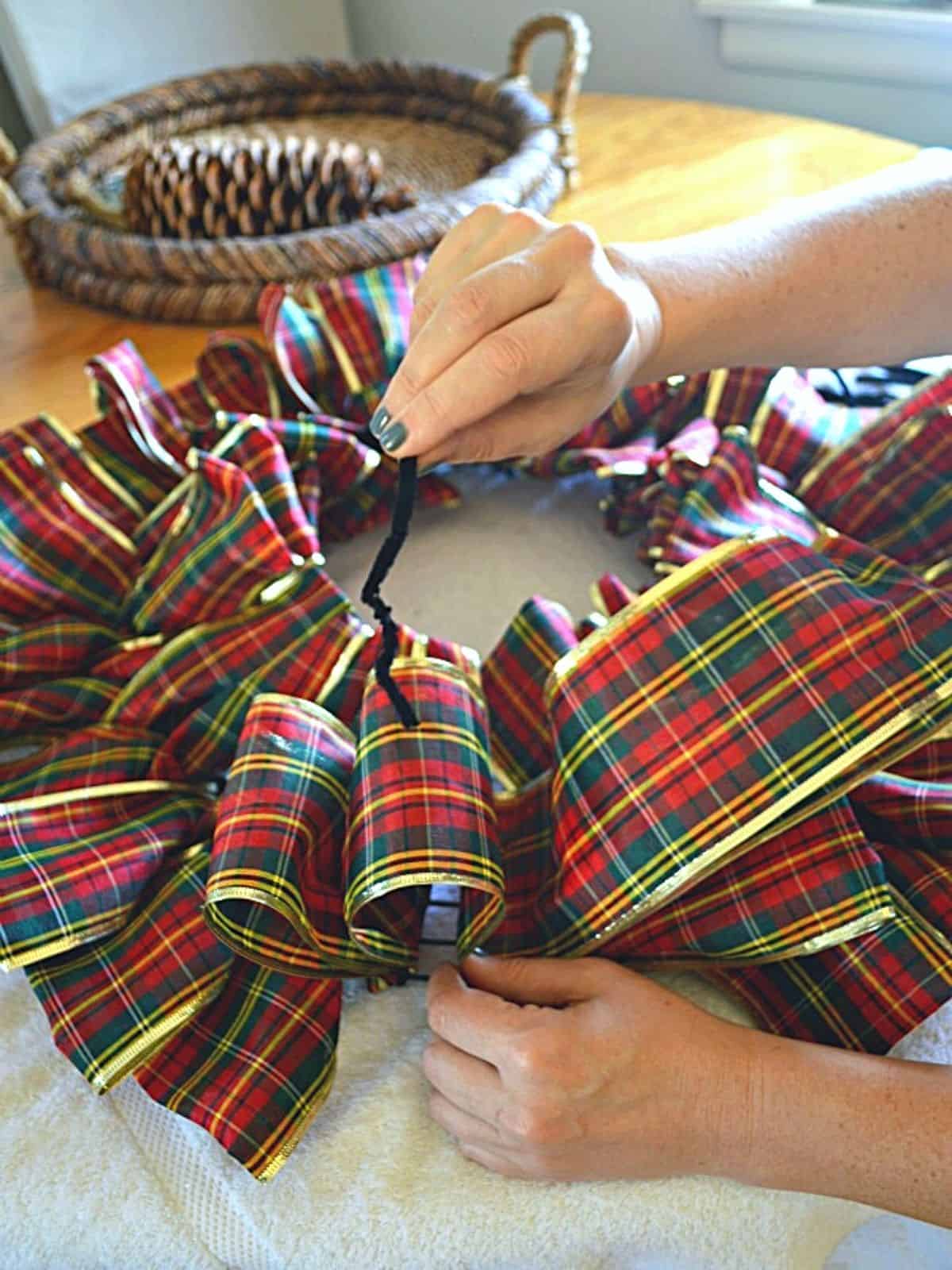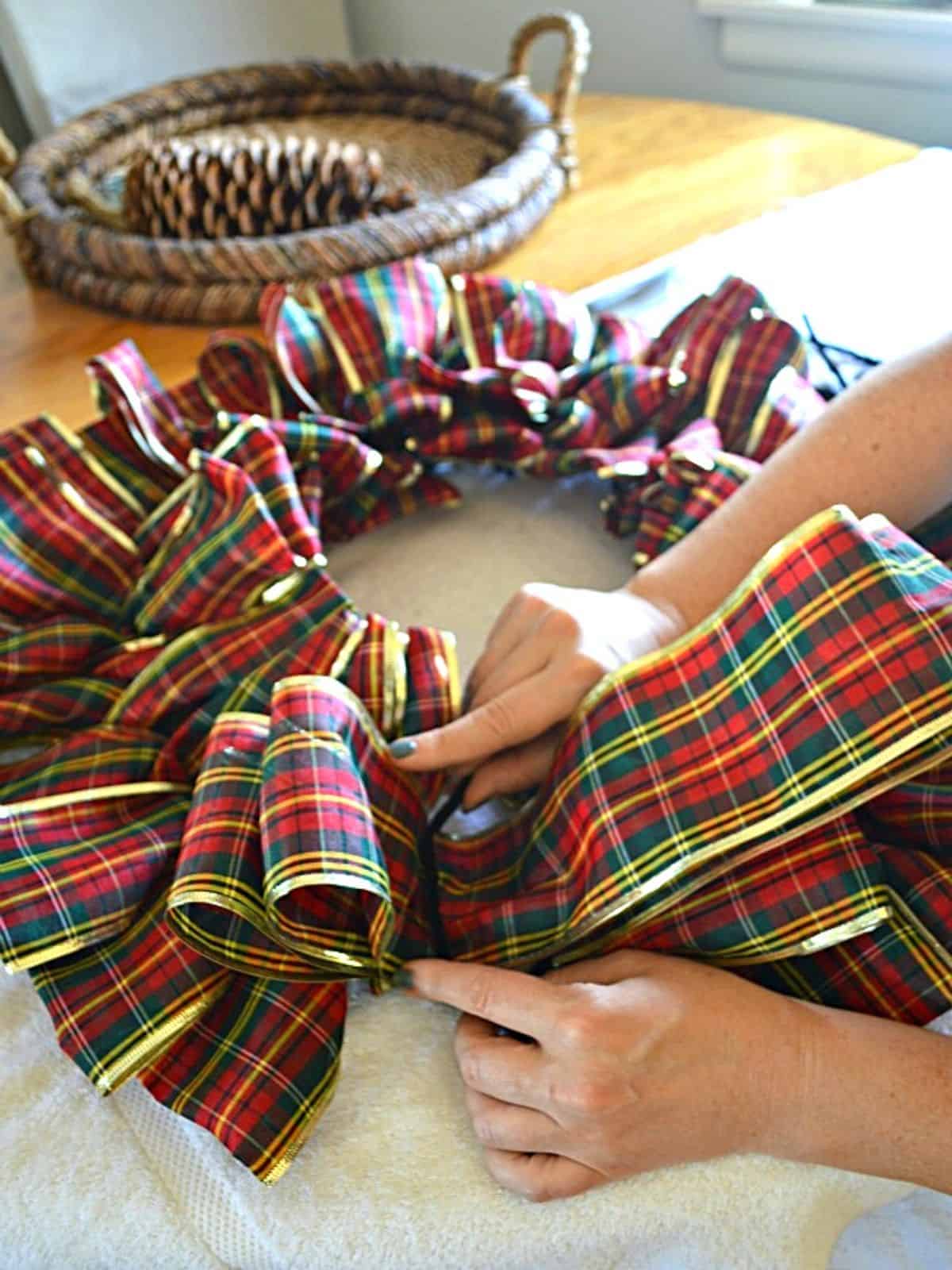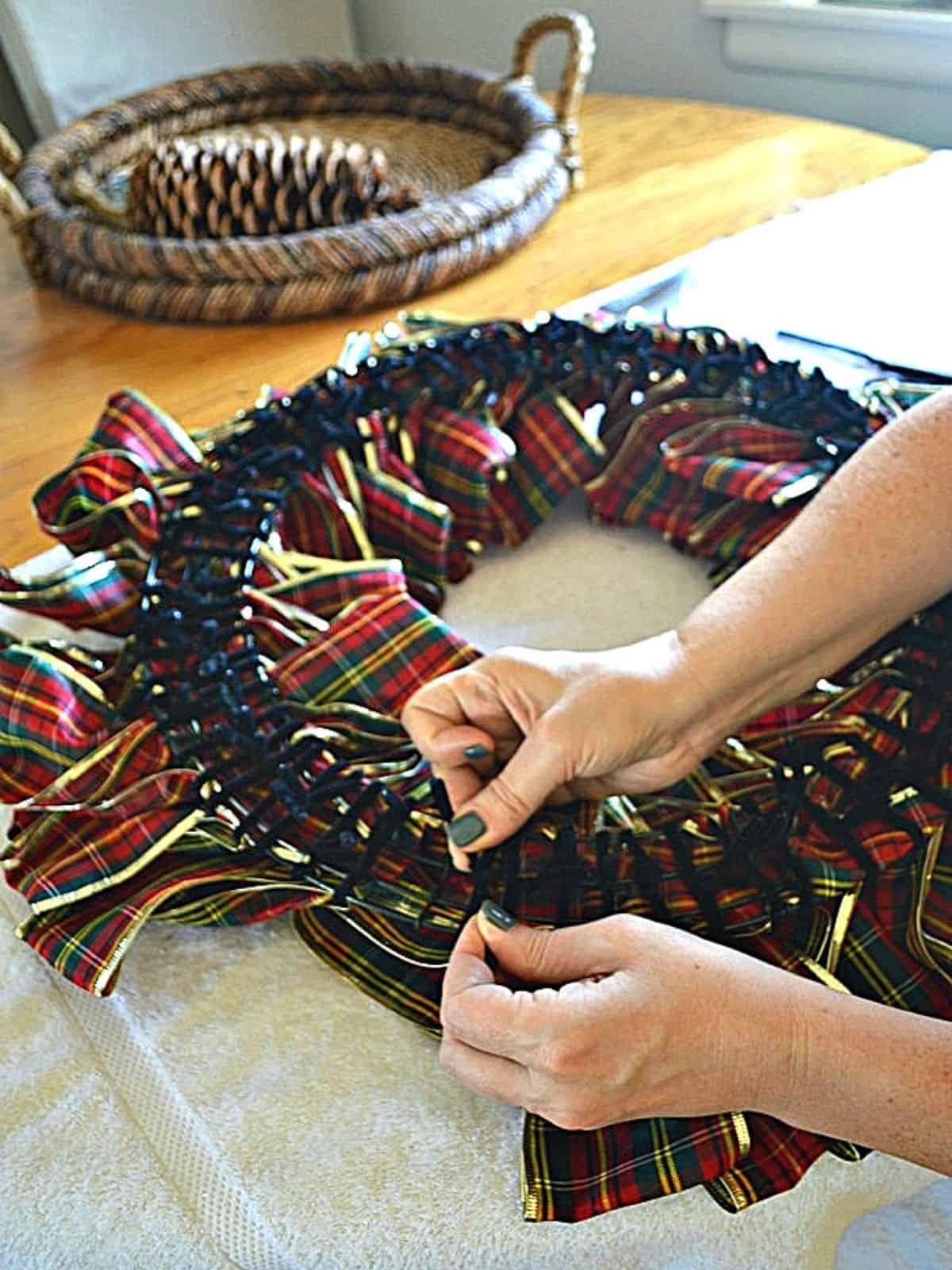 As I worked my way around, I made sure I kept the loops at the same height (3-4″) and tied them close together (otherwise you can see the wire frame when you twist the loops).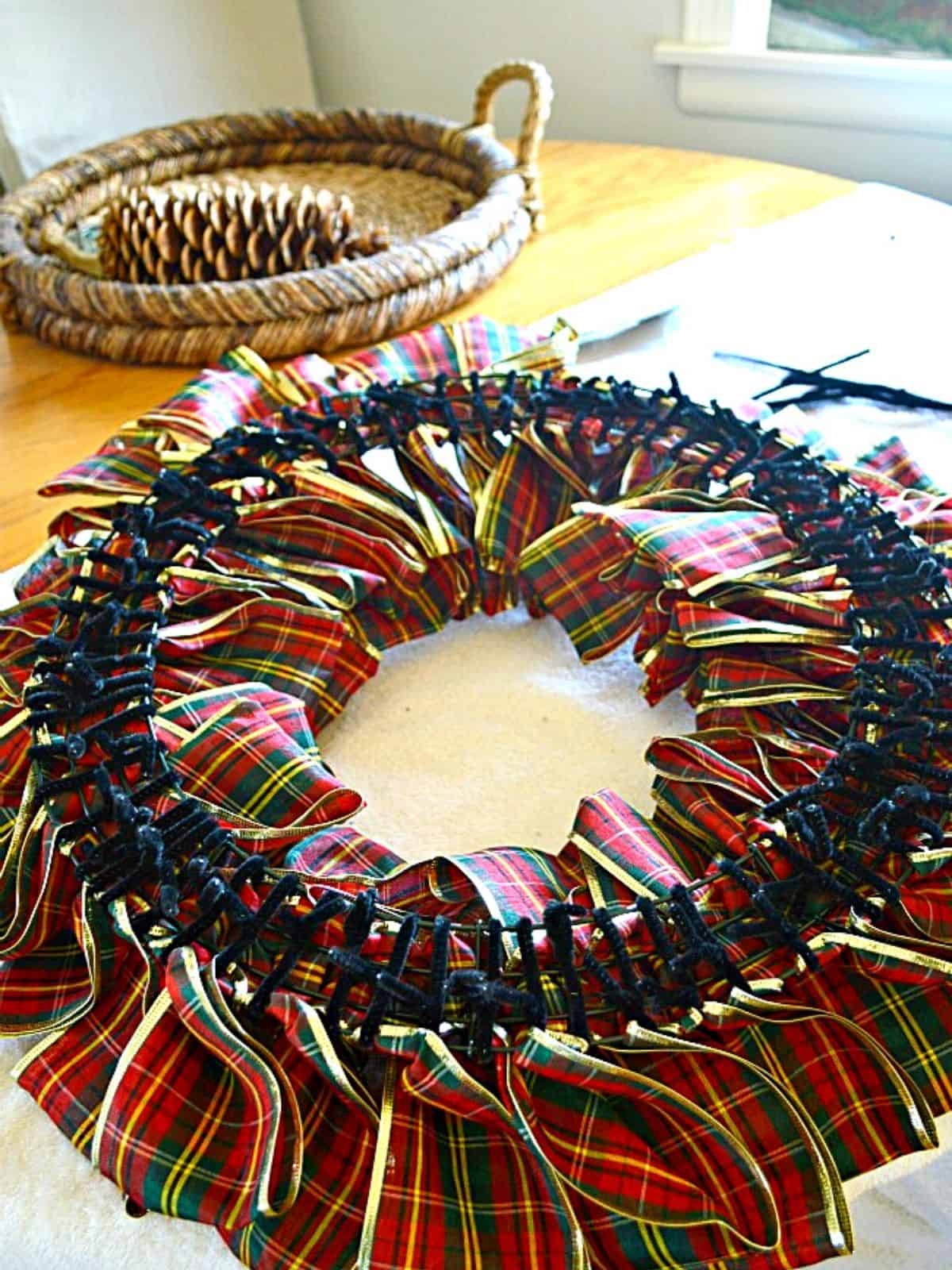 Once I was done making and tying all the loops, it was time for some pulling action.
I grabbed a loop and pulled it to the inside of the frame.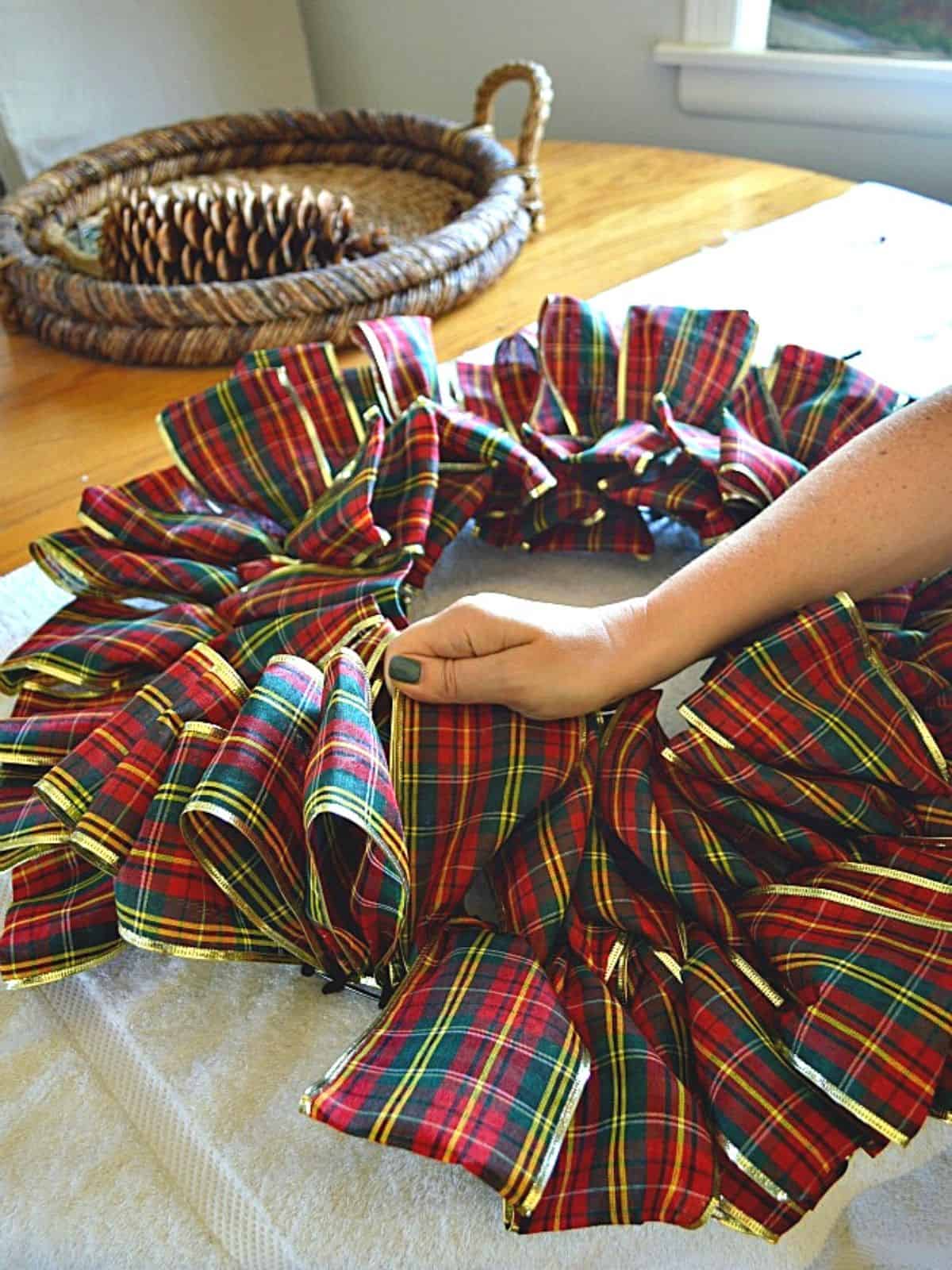 Then I took the next loop and pulled it the opposite way, to the outside of the frame.
I worked my way around the frame pulling each loop one way or the other.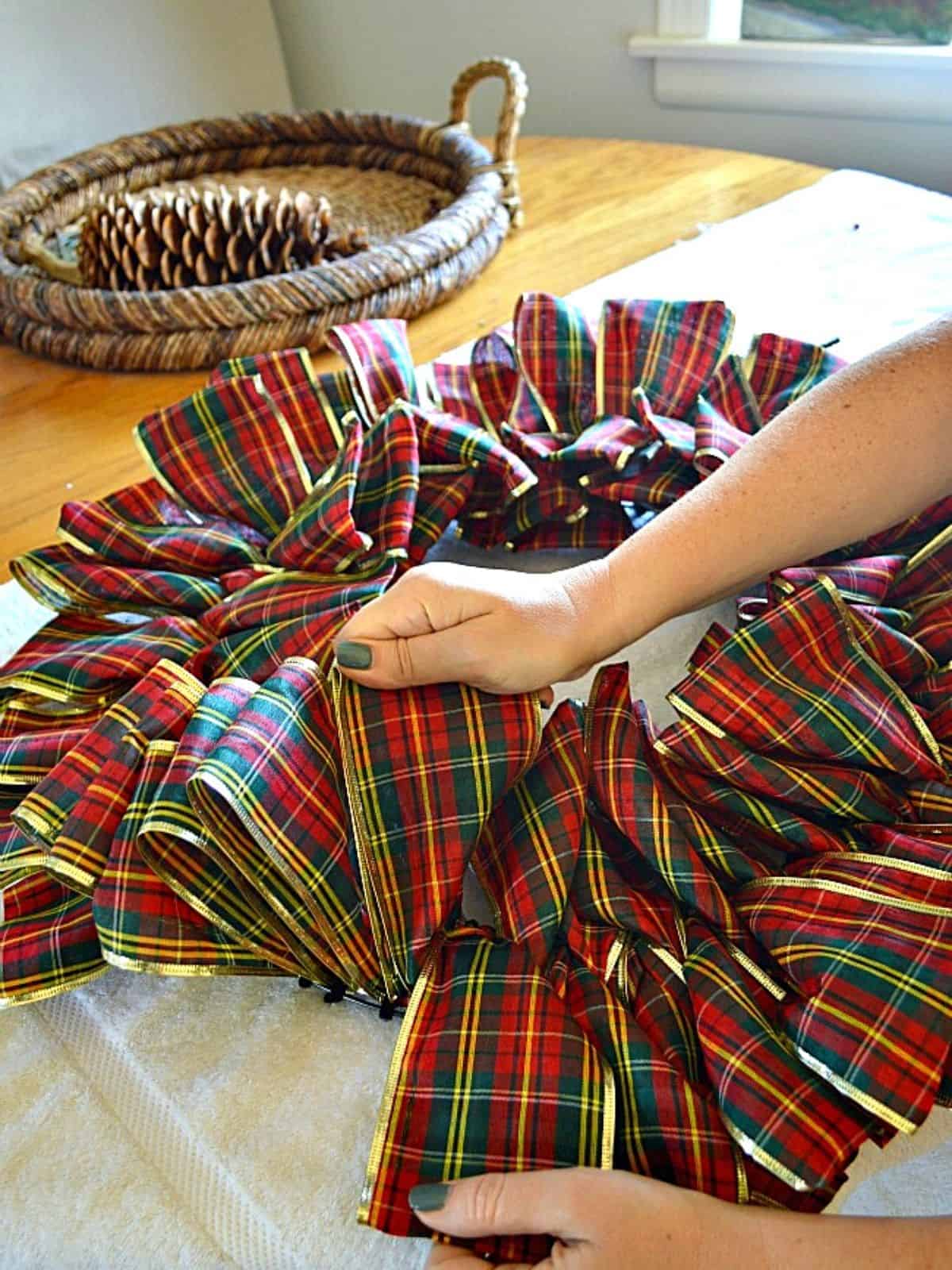 After I was done pulling all the loops, I went back and checked my work.
I wanted to make sure I didn't have any of the frame showing and fixed any funky looking loops.
Finishing up your wreath
All that was left to do was to add a bow. I really wanted to use burlap so I whipped up my own burlap bow to top off my wreath.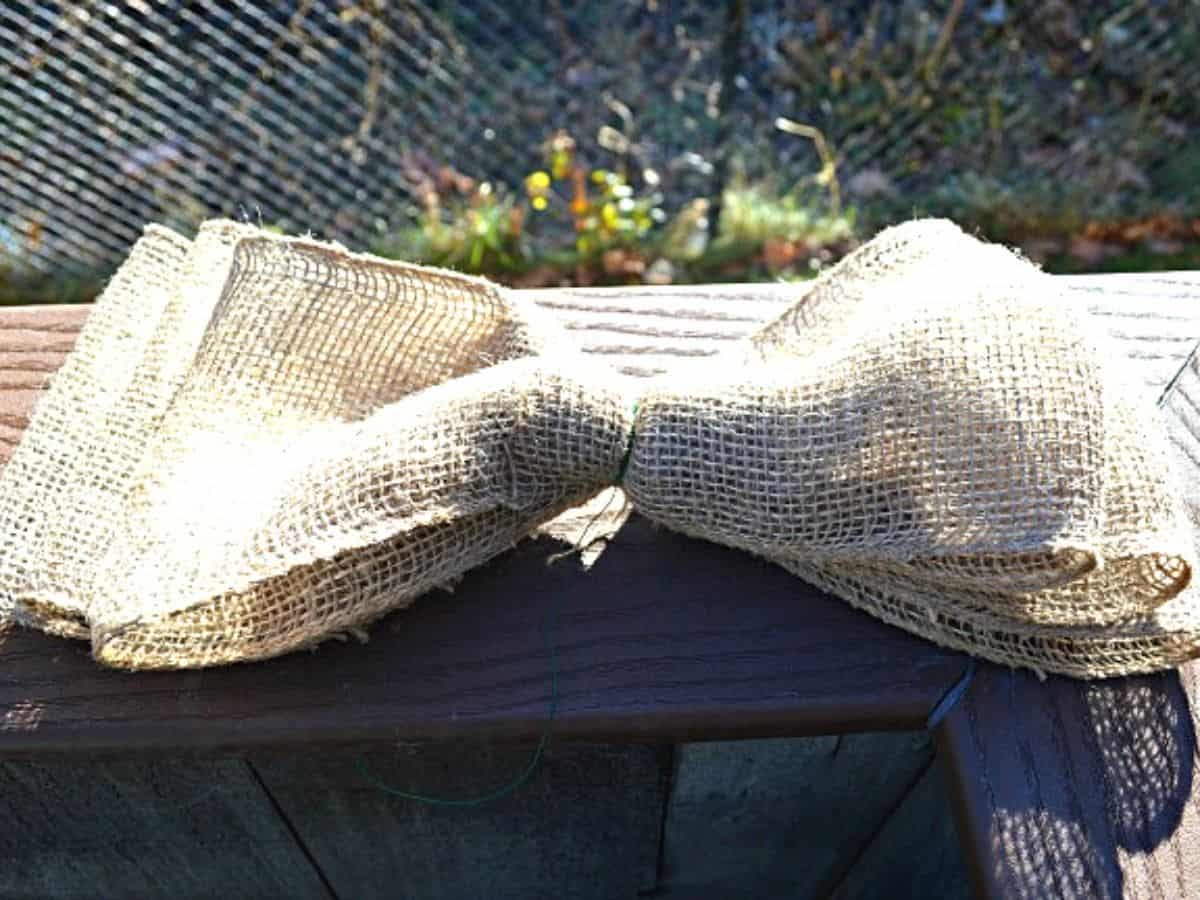 I had some ribbon left so I pinned a piece of the plaid ribbon to the burlap bow tails just for fun.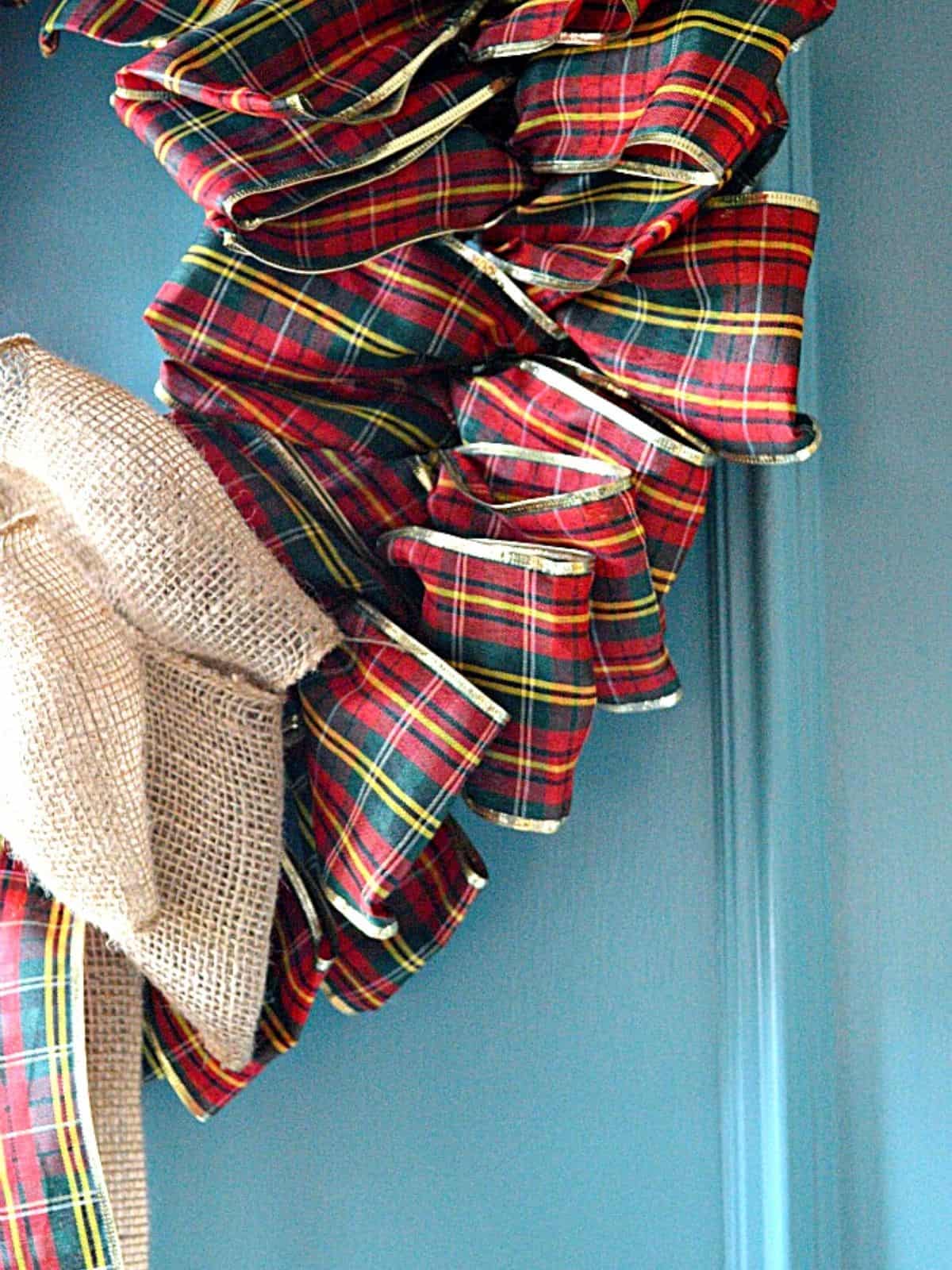 The finished wreath ended up being a little heavy so I used a piece of thick twine to hang it on our turquoise front door.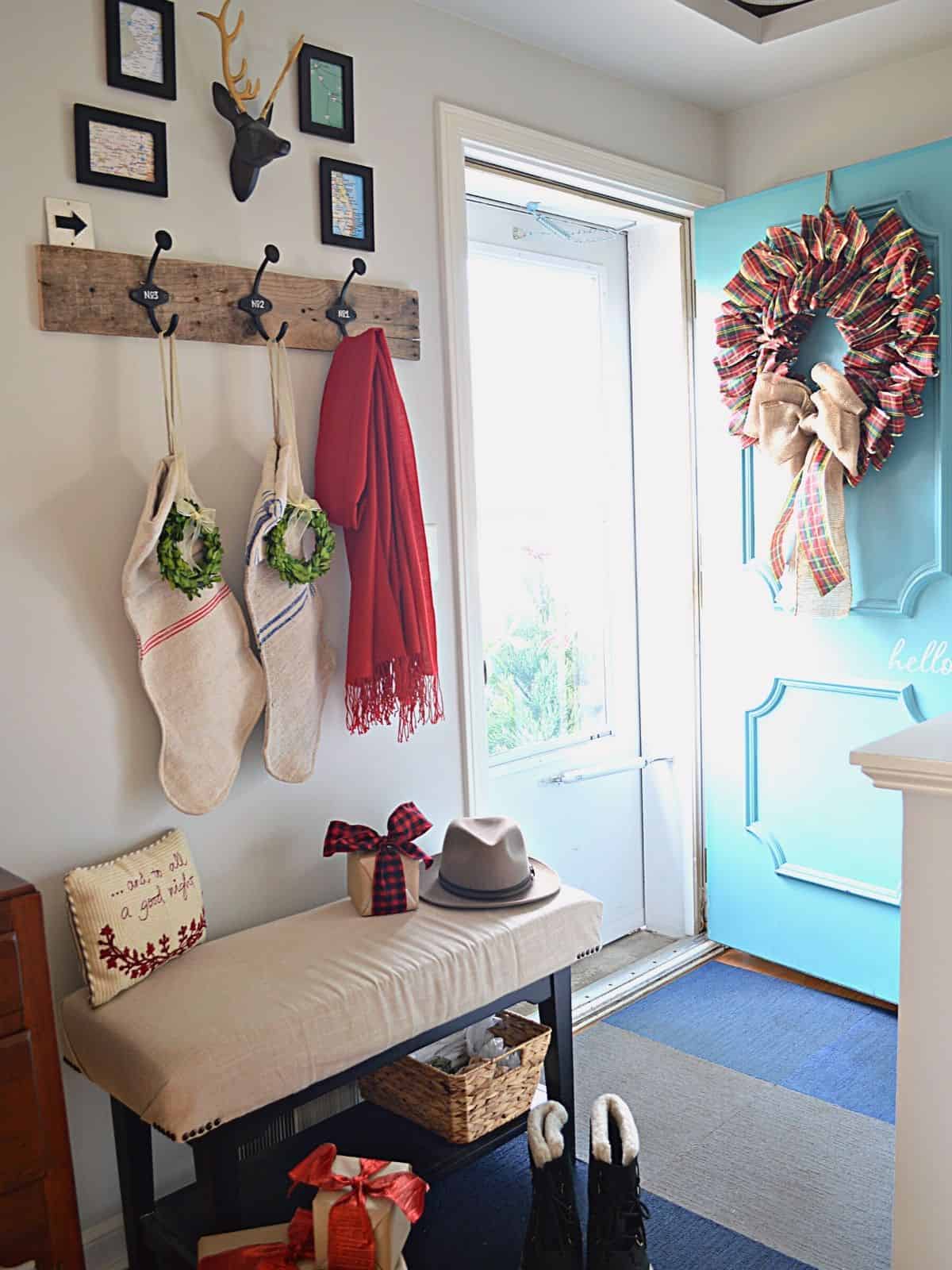 I had no real plan when I started this project and ended up making it up as I went along.
I'm just loving how it turned out! And it satisfies my need for burlap and plaid.
Check out more easy DIY Christmas wreaths