DIY Christmas Front Door Basket
*As an Amazon Associate and member of other affiliate programs, I earn from qualifying purchases.
How about a quick and easy idea DIY Christmas front door basket for the holidays?
I know that I've shared this hanging basket a lot but I just can't help it. It's so incredibly easy to change out for the different seasons.
Who doesn't need easy in their life, especially during the busy holiday season.
Last year I used it and went super simple with a bunch of greens in it from the yard. This year I decided to add a bit more thought to it.
It's still very simple but it's just a bit more put together than a bunch of clipped greens.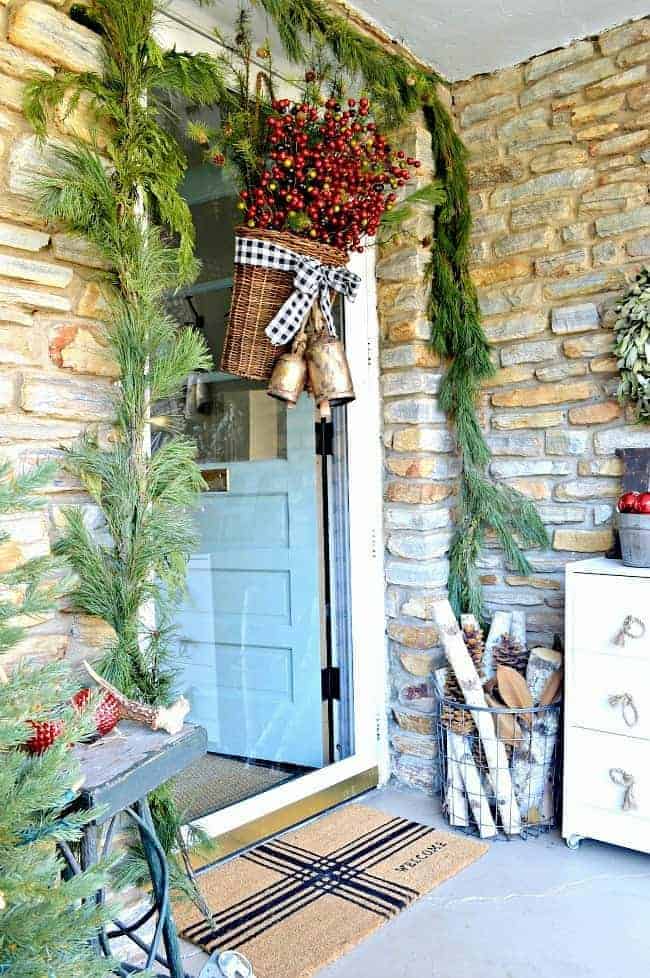 My inspiration for this year's Christmas front door was a trio of hanging bells that I ordered online a few months ago.
I also wanted to use a pretty black and white checked ribbon that's been added throughout other rooms in the cottage this year.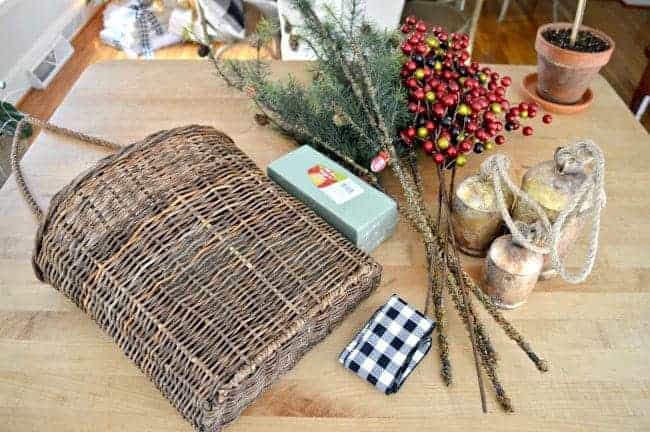 Supplies for a DIY Christmas Front Door Basket
Hanging basket – World Market (I can't find it on their website anymore)
Black and white checked ribbon
Faux pine stems and berry stems
Hanging bells
Creating your front door basket
The well-used floral foam needed to be replaced so I cut a new block in half and stuck it in the basket.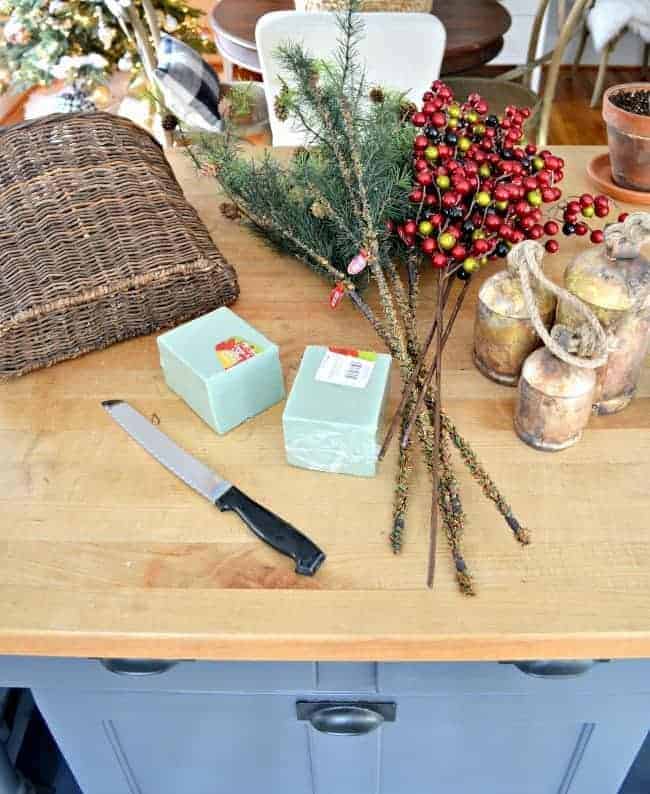 Next, I added 4 pine stems to the back of the basket and 3 berry stems in front.
When I pick out the faux stems that I'm going to use for a project I try to look for the most realistic I can find.
I also try to stick with one or two varieties, this time berries and pine. You can certainly use more but I like to keep it simple.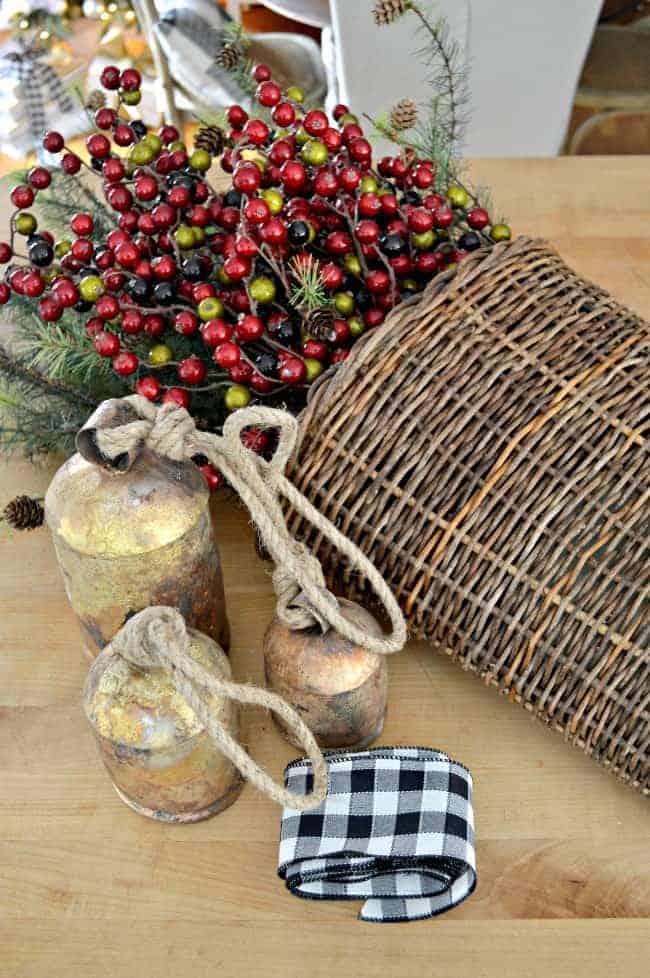 Once I was satisfied with the placement of the faux stems, I tied my ribbon around the basket, getting as close to the top as possible.
From past experience I knew that the ribbon would probably try to slide down so I used a couple pieces of floral wire, in inconspicuous spots, to secure it to the basket.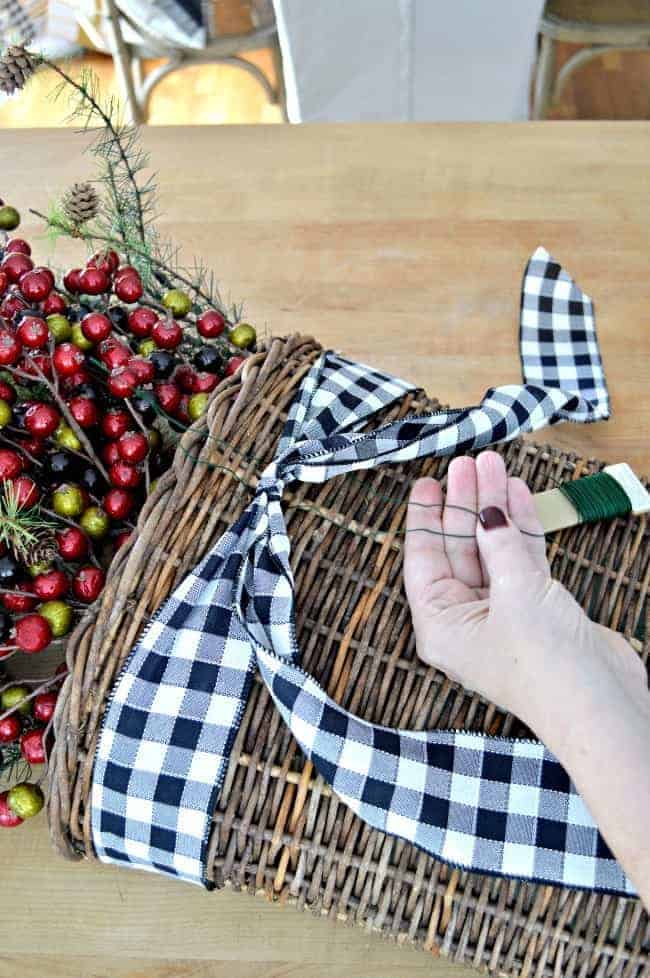 The last step was to add the bells. They aren't very heavy but they did add a little bit of weight.
To attach them securely, I tied all 3 to the basket with more floral wire, trying my best to keep all of the wire hidden under the ribbon.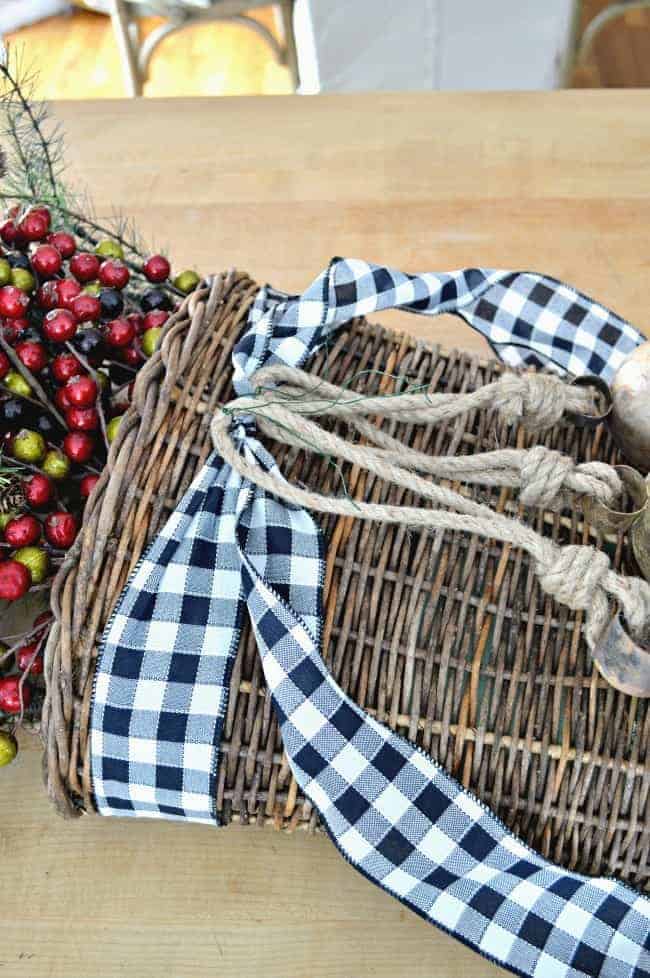 The whole project took about 15 minutes to make.
Very simple, but it adds a bit of Christmas color to the front door.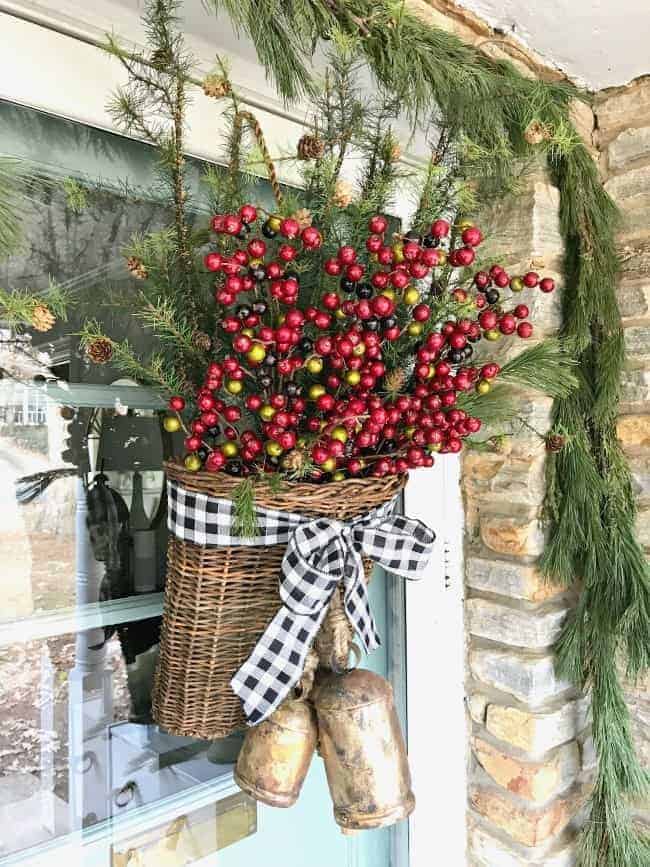 The wooden clappers in the bells make such a nice sound when the door opens and closes.
Did you know that was the name of them?
I didn't. I had to look it up.
Gotta love Google. 😉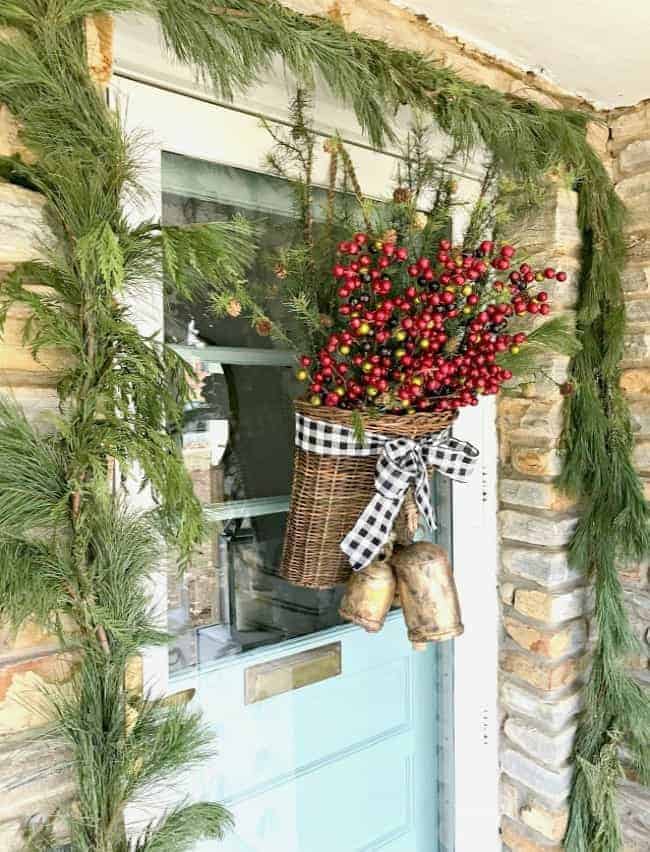 The bells are pretty big but I think the size of the basket and the height of the berries and pine stems balances them out.
I love how it turned out.
And I really love it with my new door (and paint color).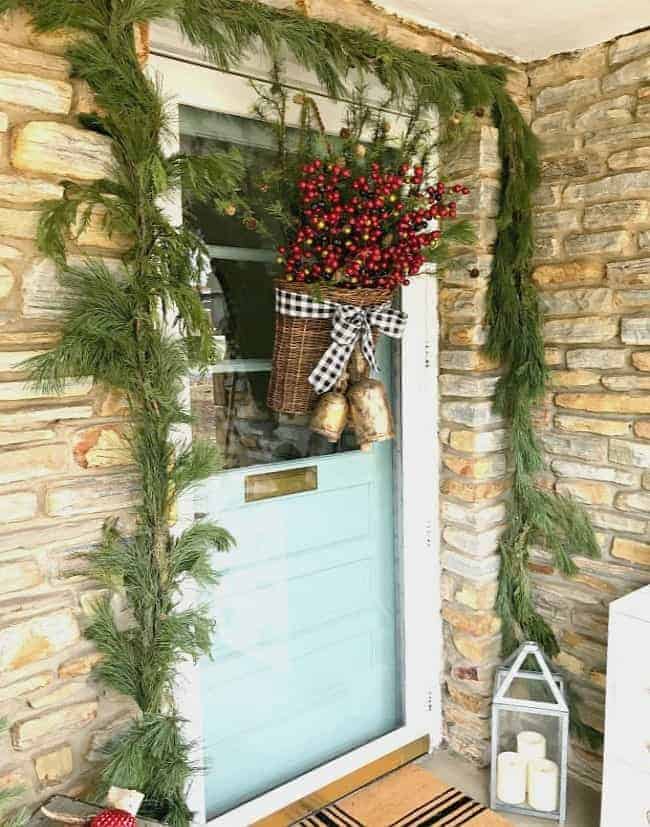 How do you decorate your front door for the holidays?