Nothing like a 99¢ thrift store glass vase to get your creative juices flowing, eh? As soon as I picked it up I knew what it would become…a spray paint glass vase for jumbo jingle bells.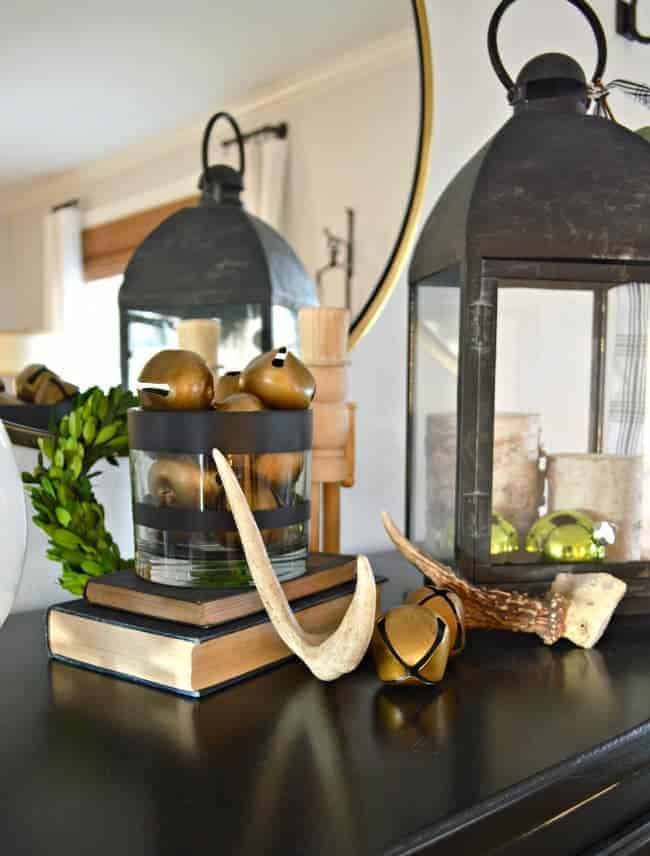 It's the last Thrifty Style Team get-together of the year and I wanted to share a project that you could not only create and use now in your holiday decor, but anytime of year.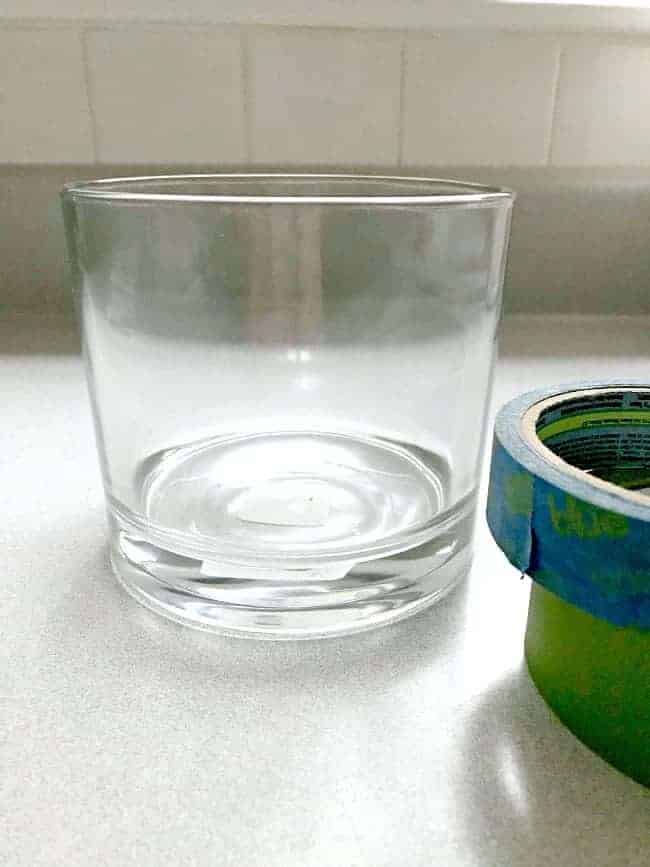 A few weeks ago I found a box of big brass jingle bells while I was out Christmas shopping and knew that my cheap find would be perfect for them.
Of course they couldn't go into a plain glass vase. I had to fancy it up a bit…make it worthy of jumbo brass jingle bells.
Like most of my projects, I wanted to keep it simple so I decided to just use spray paint to give it a facelift. I didn't want to cover the whole thing with paint so I grabbed some painter's tape and created a couple of stripes.
I also taped the rim and stuffed paper inside to keep any overspray out.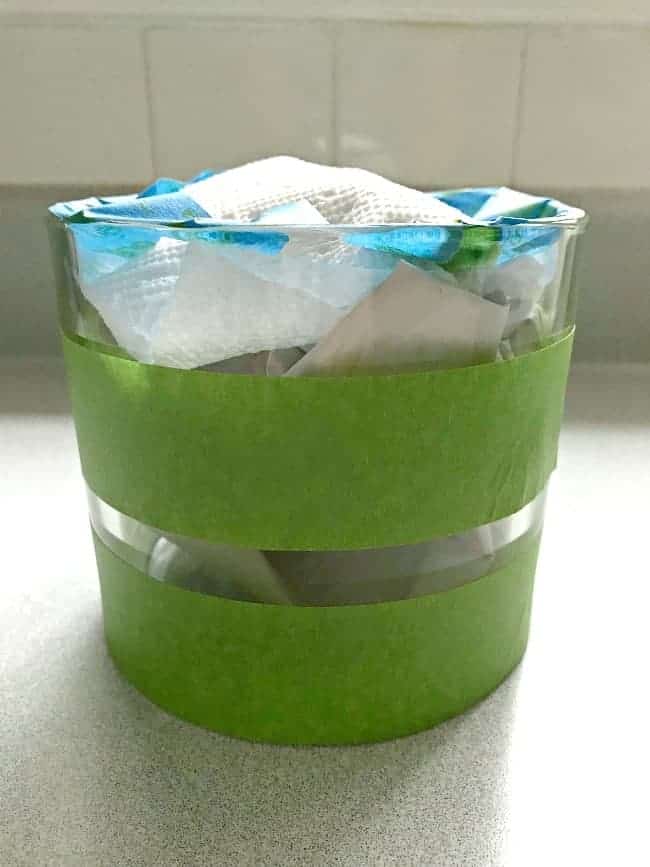 My jingle bell vase was going to be on display on our black entryway cabinet so I went with flat black spray paint to set off the gold bells.
All it needed was a couple of light coats of paint. It really covered nicely and dried quickly.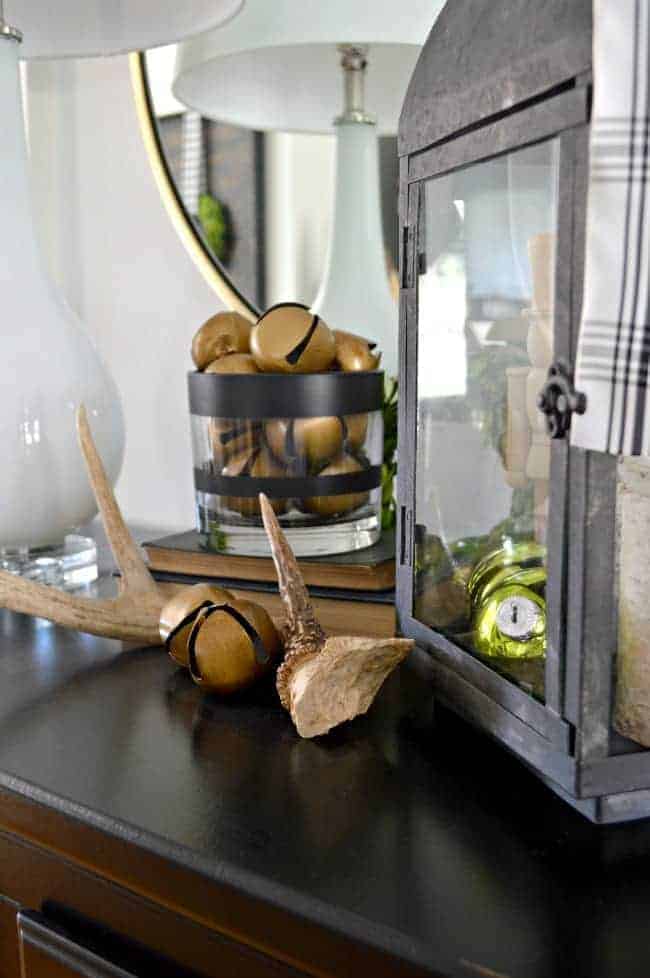 This literally took me about 10 minutes, plus a little bit of drying time, to put it all together.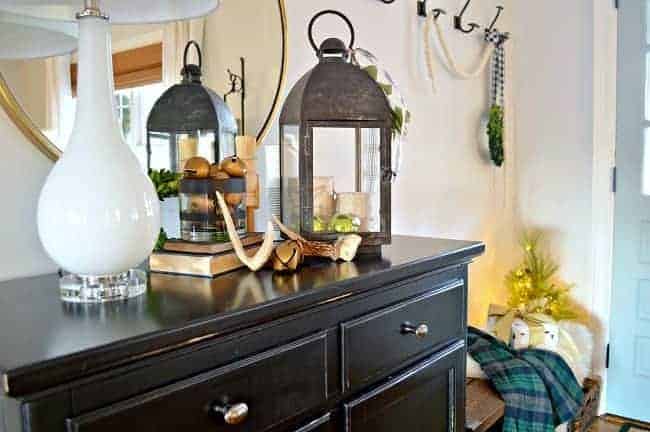 Not bad for 99¢ (and a box of jumbo jingle bells), if I do say so myself. Now I need to find a way to use my super cool spray paint glass vase after the holidays. Hmmmm…
12 days left. Are you ready?
Make sure you check out the rest of the Thrifty Style Team to see what they've been up to.
You can also check out a few of my past Thrifty Style Team posts.
Cool Thrift Store Faux Fur Stool
Keep up with our projects and other little tidbits by signing up to receive our posts by email, here.