Disclosure: As an Amazon Associate and member of other affiliate programs, I earn from qualifying purchases.
How to create a DIY spray paint glass vase in minutes with just a couple of supplies.
Nothing like a 99¢ thrift store glass vase to get your creative juices flowing, eh?
As soon as I picked it up I knew what it would become...a spray paint glass vase for jumbo jingle bells.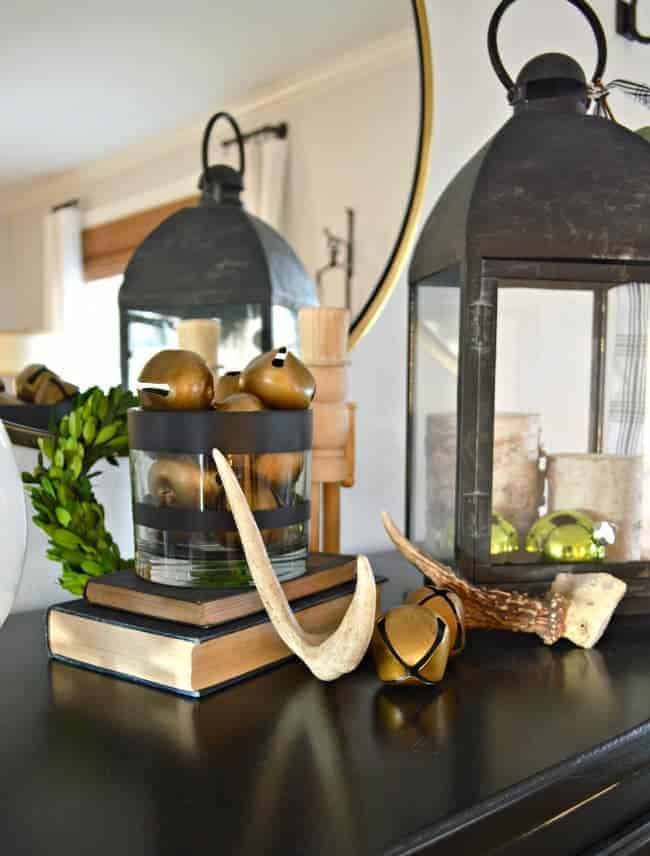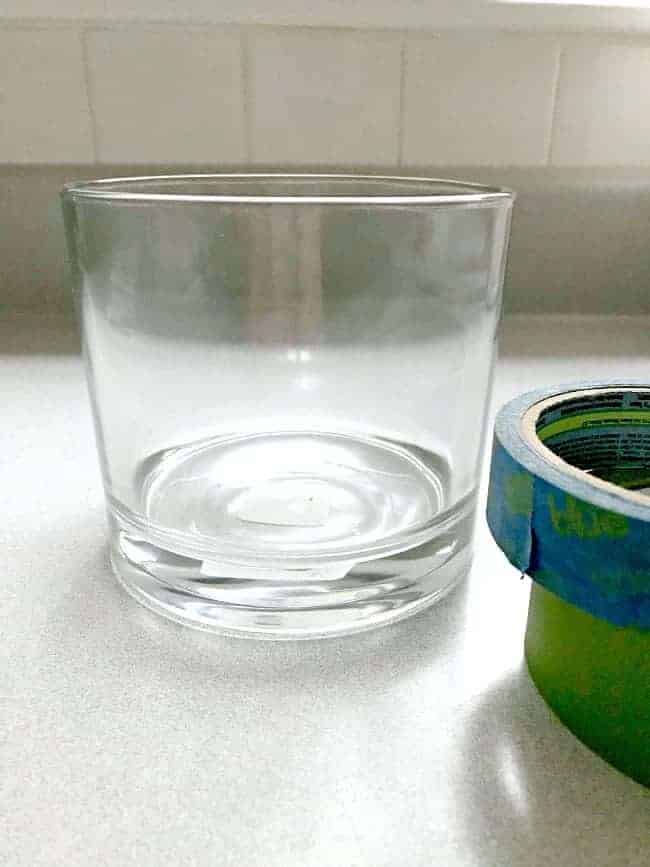 A few weeks ago I found a box of big brass jingle bells while I was out Christmas shopping and knew that my cheap find would be perfect for them.
Of course they couldn't go into a plain glass vase. I had to fancy it up a bit...make it worthy of jumbo brass jingle bells.
Like most of my projects, I wanted to keep it simple so I decided to just use spray paint to give it a facelift.
I didn't want to cover the whole thing with paint so I grabbed some painter's tape and created a couple of stripes.
The rim was also taped and I stuffed paper inside to keep any overspray out.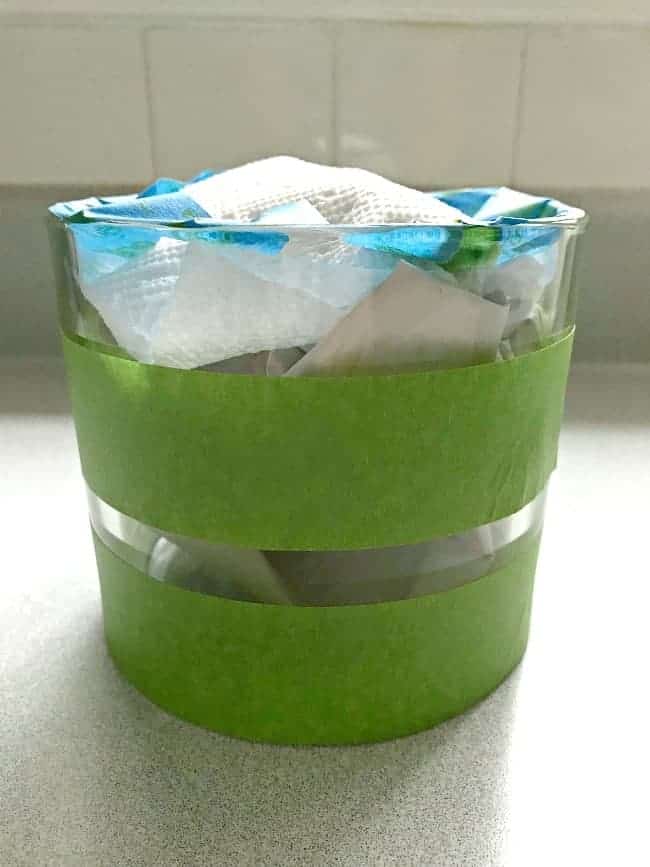 To set off the gold in the jingle bells, I decided to go with a flat black paint.
All it needed was a couple of light coats of paint. It really covered nicely and dried quickly.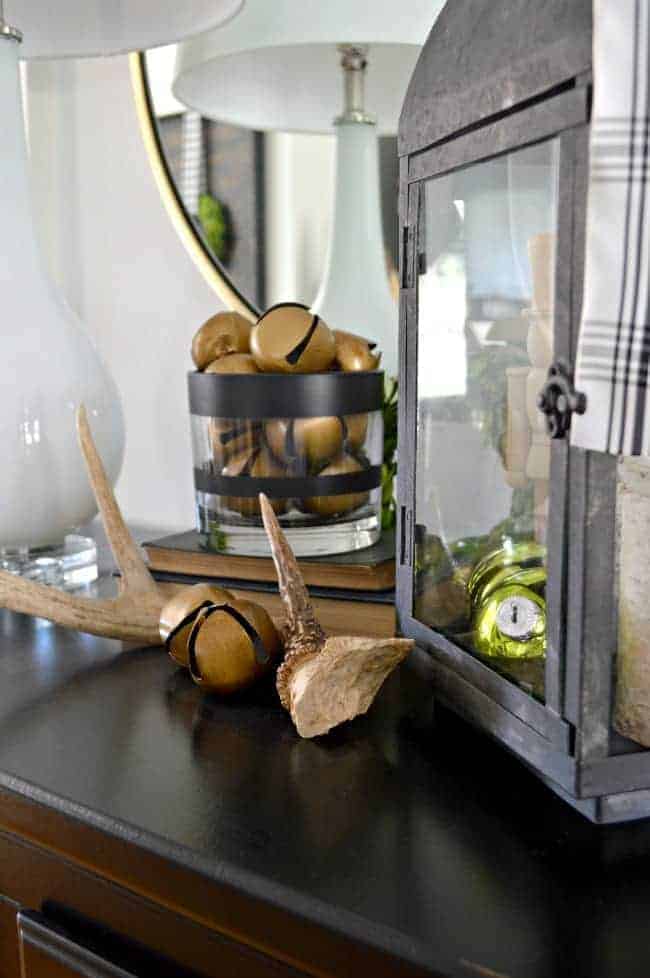 This literally took me about 10 minutes, plus a little bit of drying time, to put it all together.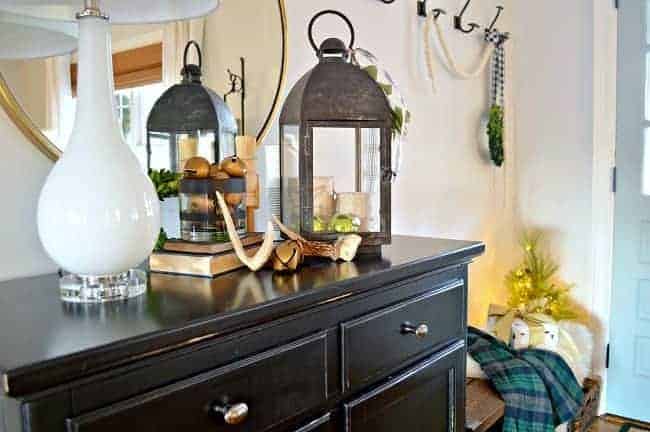 Not bad for a 99¢ thrift find (and a box of jumbo jingle bells), if I do say so myself.
Now I need to find a way to use my super cool spray paint glass vase after the holidays. Hmmmm...
12 days left. Are you ready?
You can also check out more of my thrifty projects.