Disclosure: As an Amazon Associate and member of other affiliate programs, I earn from qualifying purchases.
How to turn an old window into a mirror in minutes. So easy to do.
Several weeks ago, hubs and I went to a local ReStore looking for some cabinet doors for our kitchen remodel. We didn't find any doors that day but I did find this old wooden window that I liked for $1.50. I wasn't sure what I would do with it but I figured for $1.50, I would take it home and try to use it somewhere.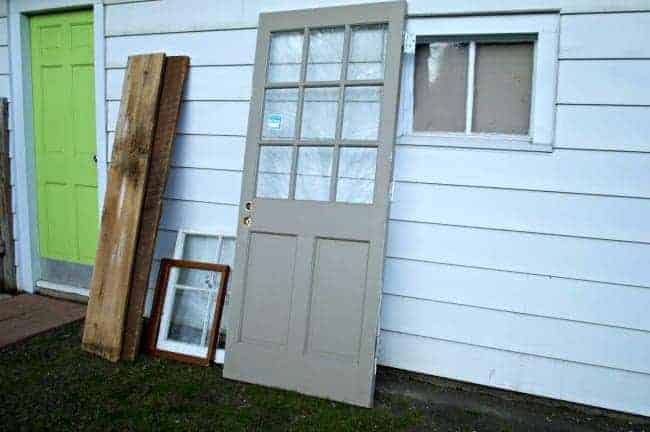 This week I spent some time rearranging my small entryway to try to gain more room (a never-ending quest). I thought about removing the small chest that sits next to the entryway bench but it's used for storage. It also holds a lamp, that's a necessity, so removing it is not an option.
Instead I decided to remove the matching mirror and try something different. It won't give me more room but it will be a different, lighter look.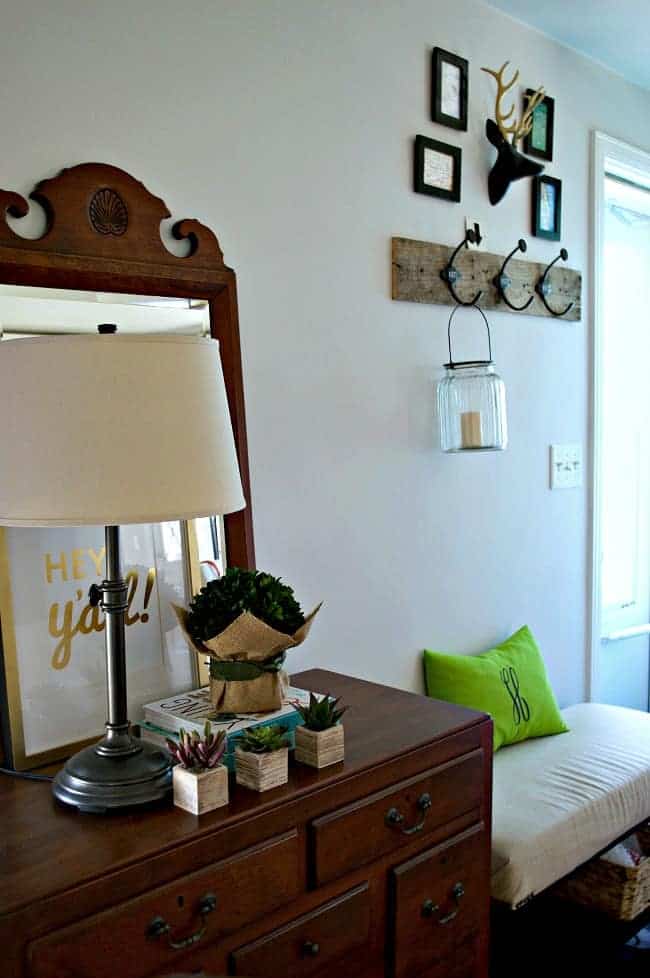 It's a beautiful mirror but it's time for a change so I took it down to the basement. It took me a few days of living with an empty wall when inspiration struck.
I found an old window at ReStore and knew it would be perfect in my entry.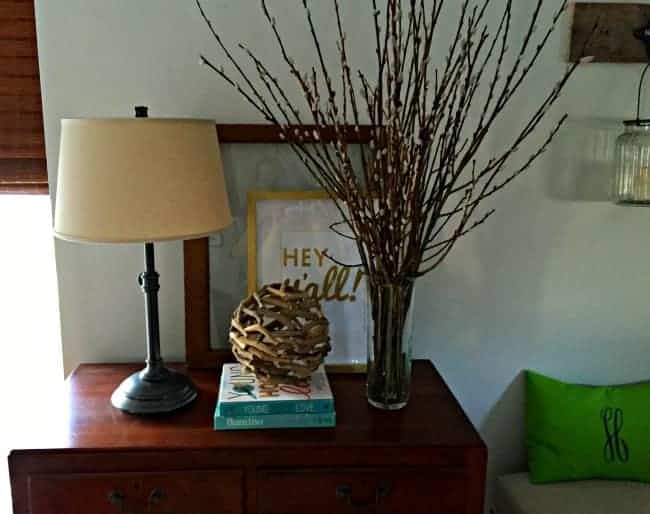 I didn't do anything to it, just leaned it against the wall and left it there.
After a few weeks, I thought I'd try to fancy it up a bit so I bought some mirror effect spray paint. I'd never used it before and was excited to see how it worked.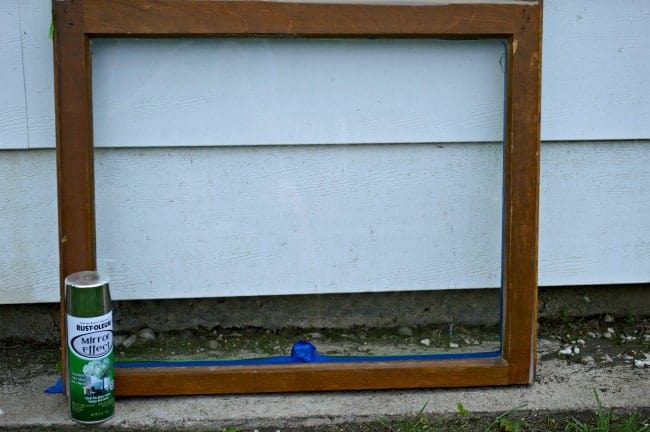 Turning a window into a mirror...
Supplies
window cleaner and paper towels
The first thing I did was to clean the window really well, making sure it was completely dry. Then I taped off the side that I would be painting.
The directions on the spray paint said to spray it standing up but the paint ran down the window so we laid it down. Once the window was prepped we sprayed 5 quick coats, 1 minute apart.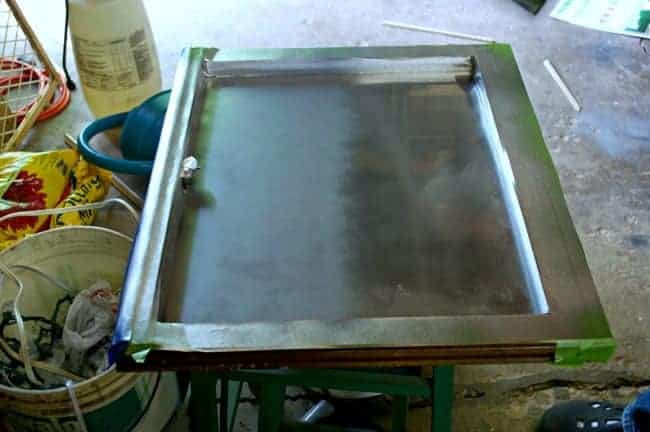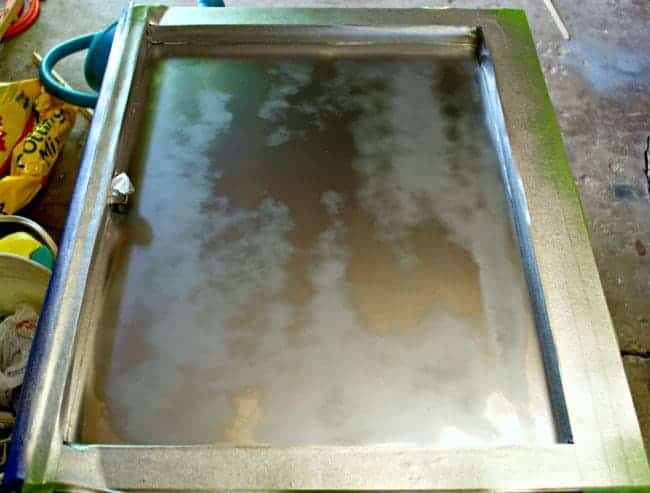 This stuff is potent, so you want to make sure you do this project in a well ventilated area.
It didn't look like much when we were spraying but after it dried, which was in record time, it looked pretty good..kind of antique-y.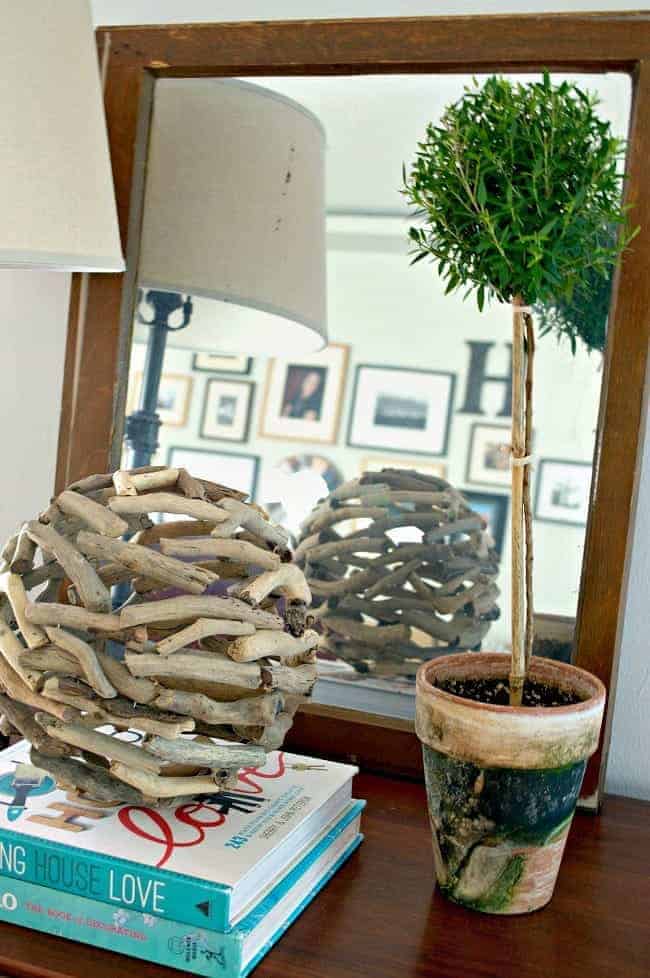 It looks hazy and old, like it's been around a while. You definitely wouldn't find a mirror like this in the store but I think it fits the age of the window.
The next thing I did, because I can't leave well enough alone, was to paint the frame. Just a quick dry brush followed by some light sanding. I wanted it to look like it has always been that way.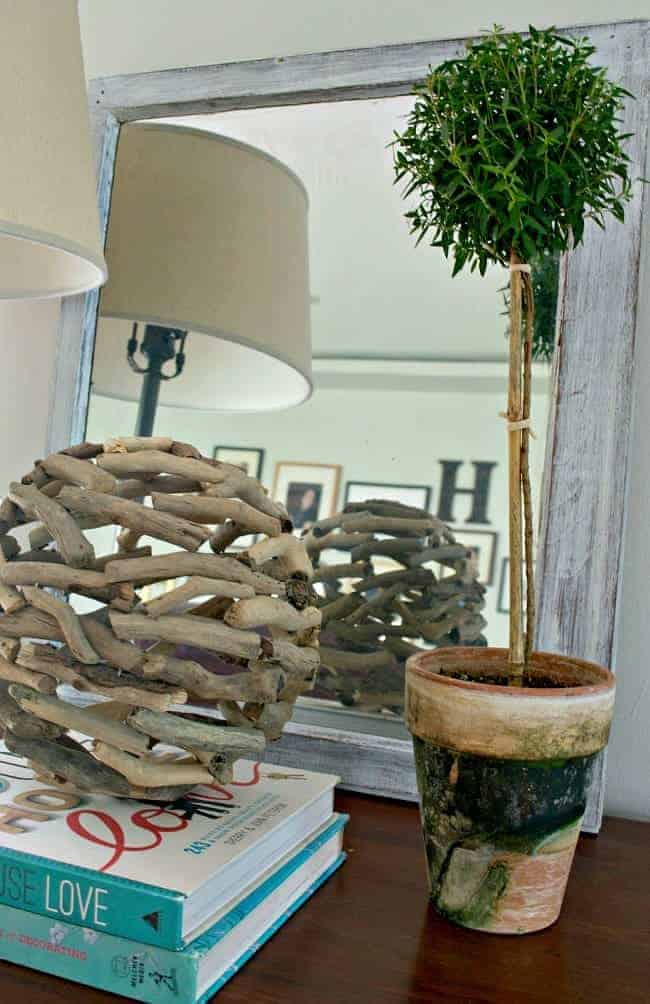 I'm not sure if I like the painted frame better than the natural but I love the mirror.
Now I'm trying to figure out what I can mirror paint next. Maybe a lamp makeover.
Have you ever used the mirror paint before?