Small Hallway Decorating Ideas
*As an Amazon Associate and member of other affiliate programs, I earn from qualifying purchases.
We've been in our new house for about a month and it's been a whirlwind of unpacking boxes and trying to figure out what to do in each room.
I've been itching to tackle a project that I could do with my broken foot, and our small hallway seemed like a good place to start.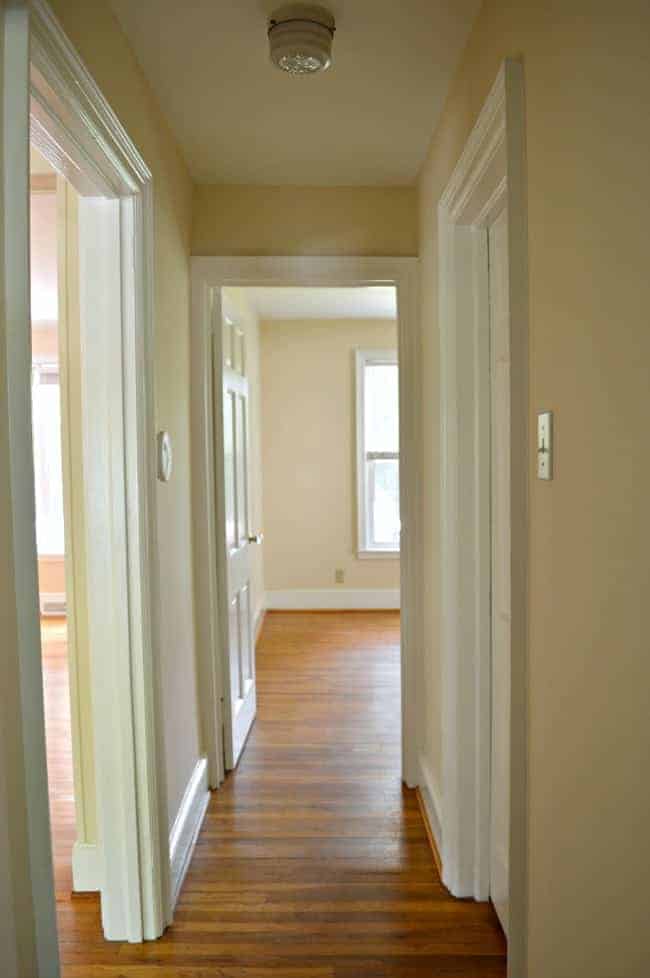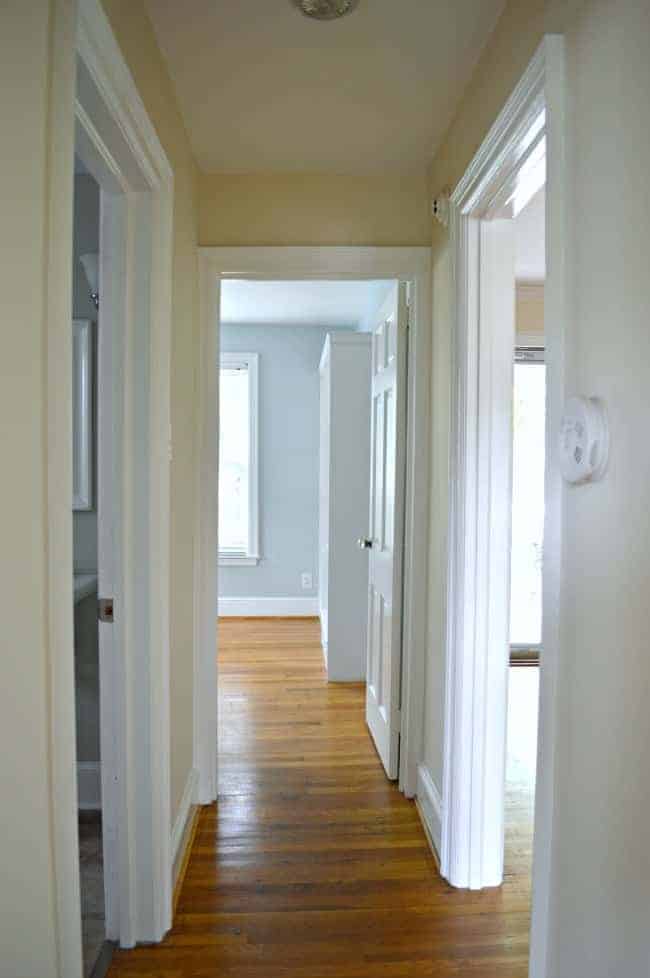 I thought we had a small hallway in our Illinois house but this one beats it by a mile. It's small and dark, which is a tough combo to work with.
Here is the hallway from our last house, after it was painted for the second time.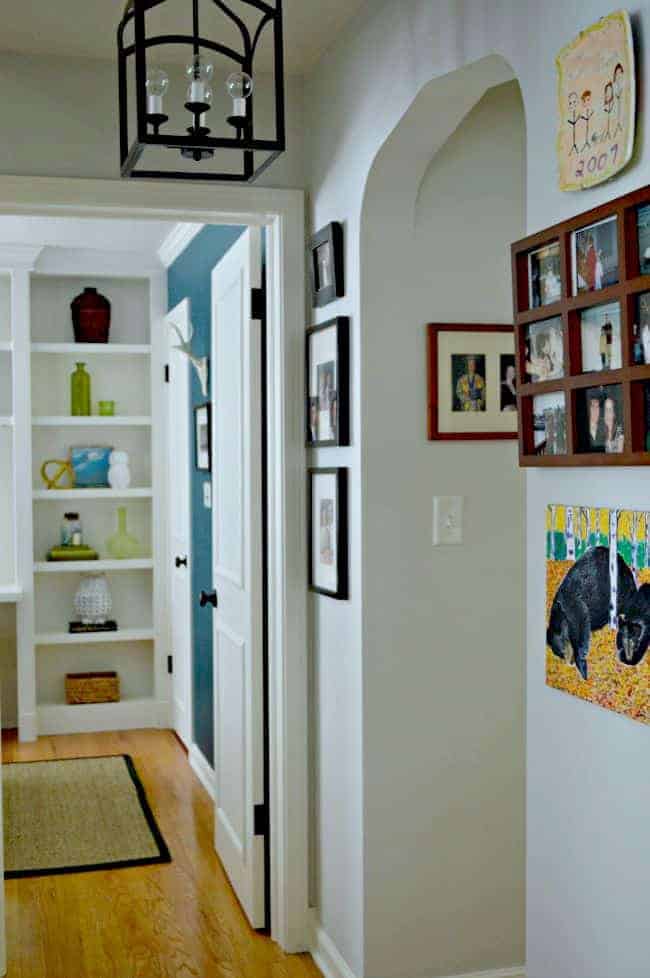 The hallway in the new house connects our living room to the bathroom, master bedroom and guest bedroom. It may be a tiny, dark space, but it's an important piece of real estate, and one that shouldn't be ignored.
So knowing that I had a challenge, I did what I always do when I have a tough space to decorate…search the internet. There's tons of inspiring hallway decorating ideas out there and I thought I'd share some of my favorites.
Gallery walls are always a great idea, even in a small space, and look at that dark wall.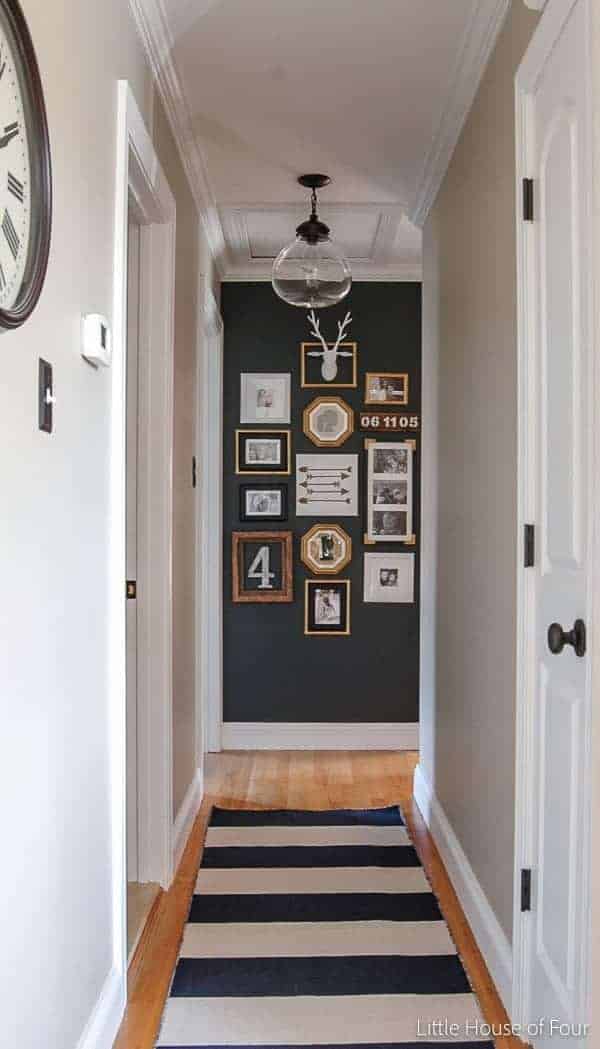 What about a fun, bold wallpaper for a small hallway?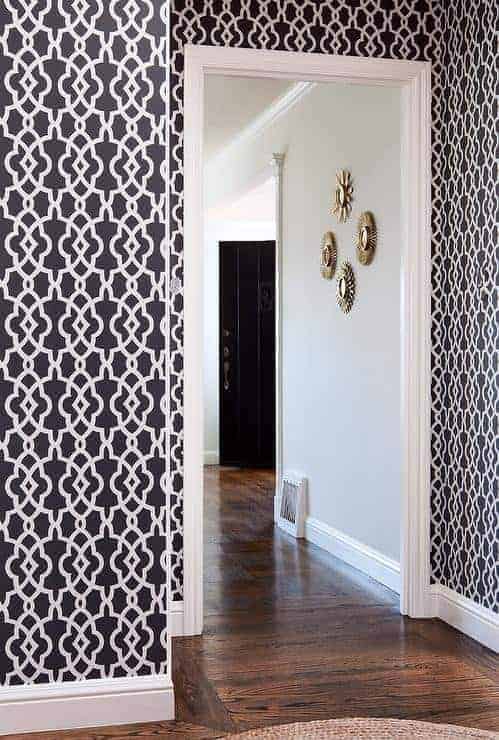 If wallpaper isn't your thing, why not go dramatic with paint.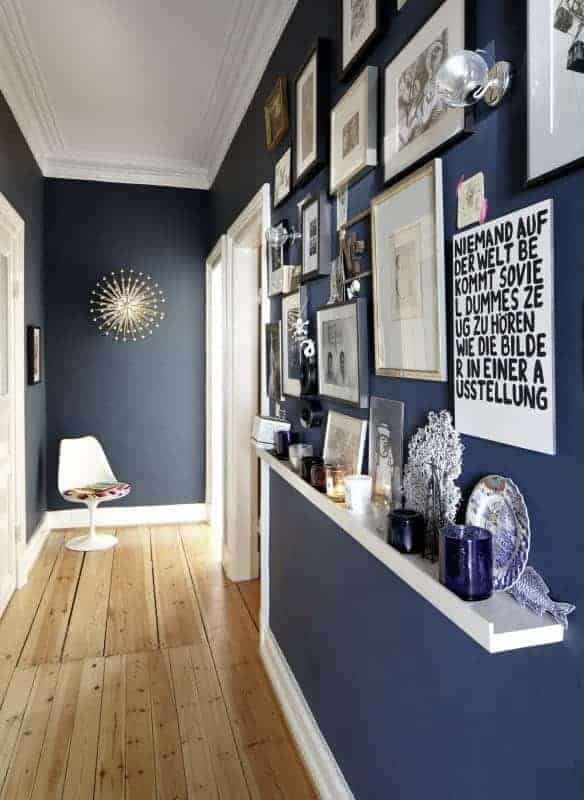 via Callwey.de
A small hallway would be a great place to showcase a collection.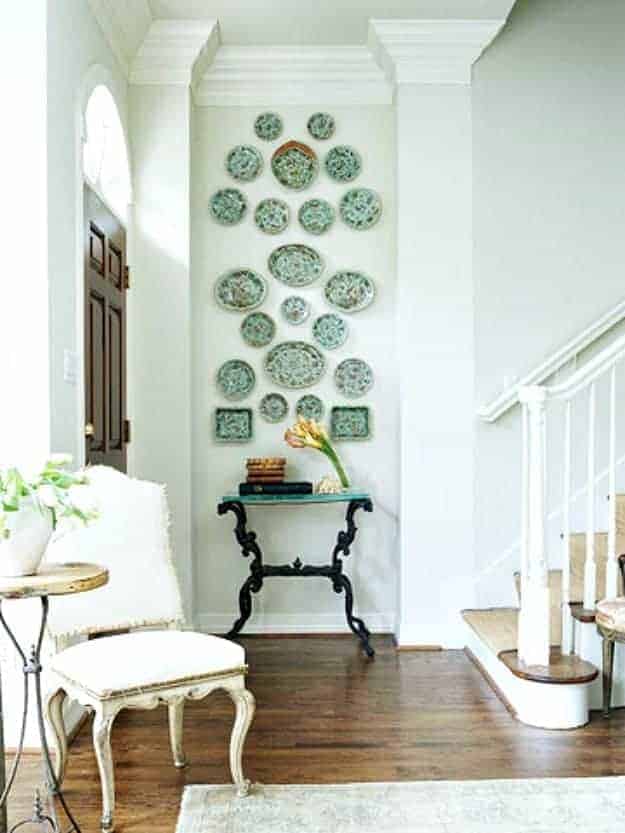 via BHG
Or you could go with a simple style. There's no rule that says you have to have pictures on your walls.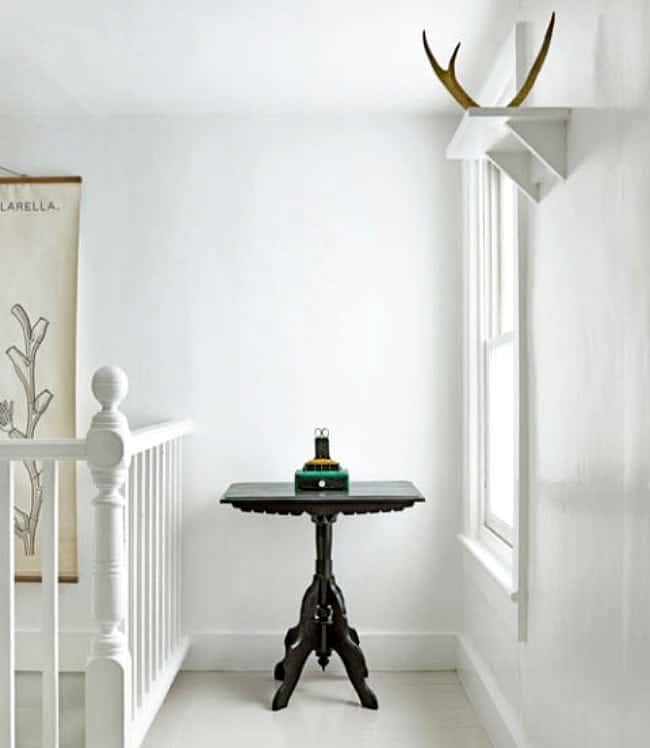 via Country Living
Which is your favorite?
Want to see how the hallway turned out after a makeover? Check out our small hallway redo for under $50.
If you haven't seen it yet, here's a video tour of our new house.