Budget-Friendly Holiday Gift Guide for the Home
*As an Amazon Associate and member of other affiliate programs, I earn from qualifying purchases.
I usually start my Christmas shopping in October but I'm a little behind this year. Most of my shopping is done online (hello Cyber Monday) and I love to troll around the internet to see what's out there, which is half the fun. Since Chatfield Court is all about DIY and decorating on a budget, I thought I'd share a budget-friendly holiday gift guide for the home with you.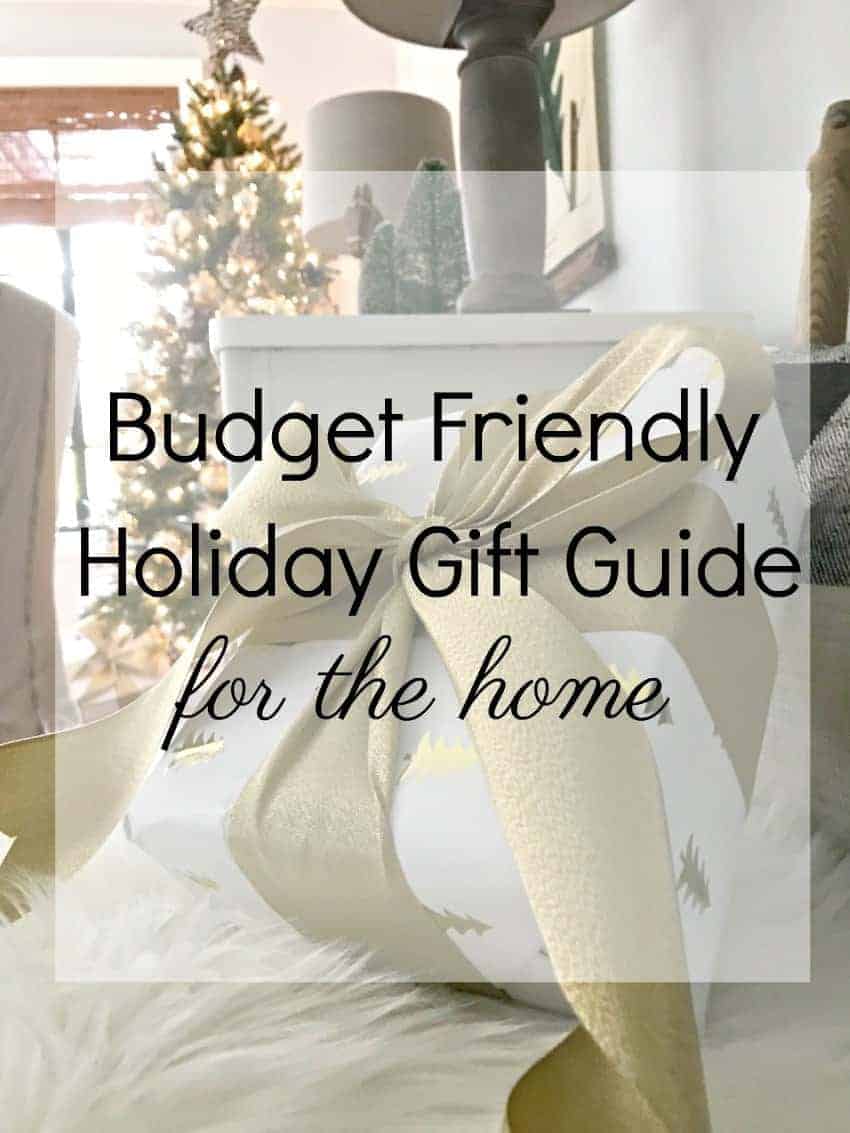 This gift guide is not only filled with things that I would like to get as a gift but I've also included some things that I've bought for myself, and love.
I'd love to hear about your budget-friendly home gift ideas. You all are savvy shoppers so I know you have more than a few good ones to share. And what about Black Friday shopping or Cyber Monday online shopping? Which do you prefer?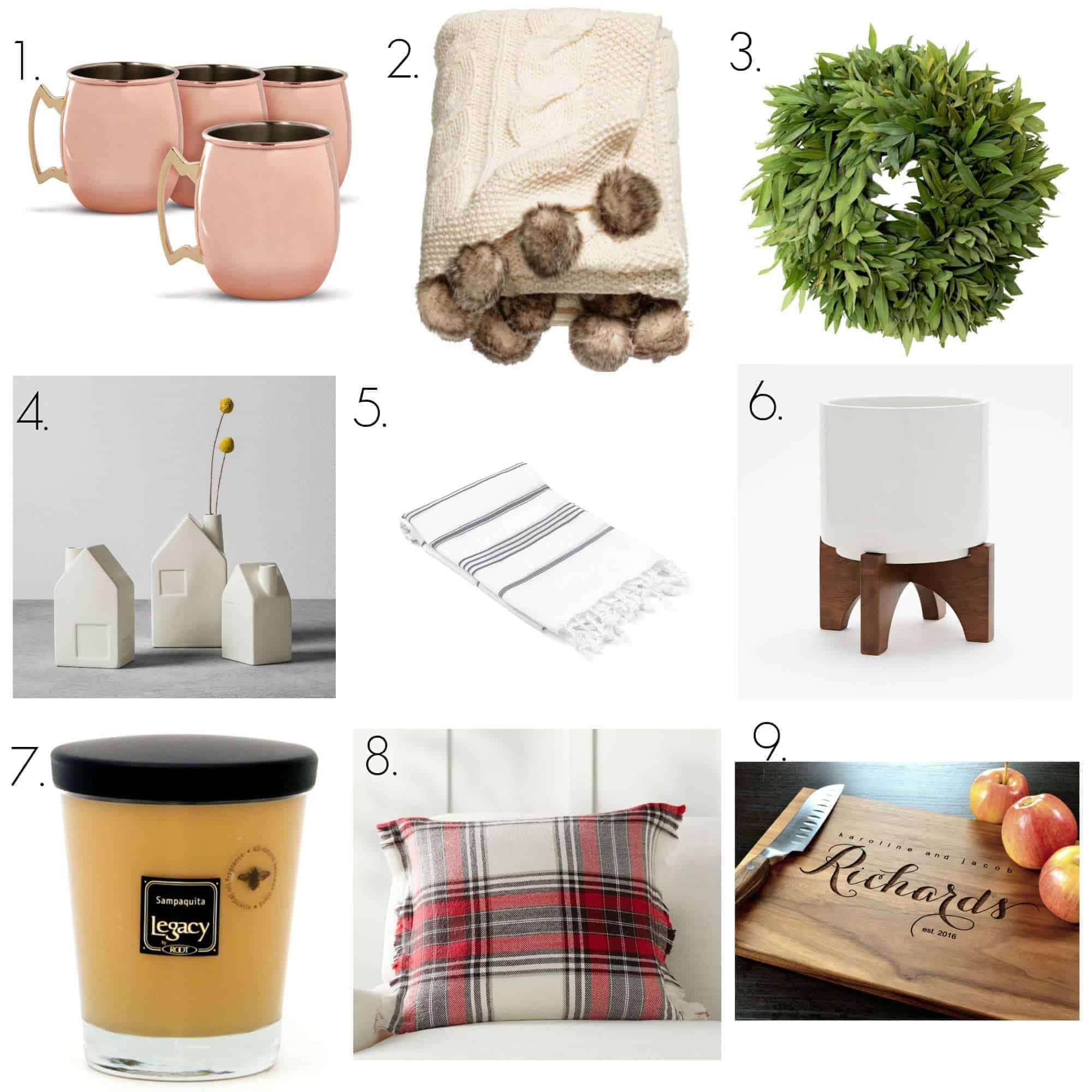 Copper mugs – How can you not love the beautiful warm color of a copper mug. From using one as a vase for a bunch of flowers to holding pencils, they aren't just for Moscow Mules. They would look great displayed on open shelving in a kitchen. Hmmm….I just happen to have open shelves in the kitchen. 😉
Pompom throw – Faux fur pompoms…love! Add them to a cozy white throw and it's the perfect combo. I may have to get this for myself. This may not seem like a budget item but it's a good price compared to other places. If you've shopped for them, you know that they can be pricey.
Bayleaf wreath – I love these wreaths. This is the second year I've bought them and I highly recommend them. You can't go wrong for under $30. They dry beautifully and last a long time.
White house bud vase – I don't think there's anything in this new Target collection that I don't love. Umm, hello? Fixer Upper…what's not to love? If you saw my post with the magnolia leaf garland that I made for our kitchen window, you'll notice I have a couple. Love the simplicity of them.
Turkish hand towels – These towels are awesome! I have a few and love to use them in the kitchen. I also have a bath towel that I've used as a throw. Great towels, great company!
Modern planter with stand – Love the clean lines of this planter and the contrast of the white with the wood.
Beeswax candle – I have been buying these candles for several years and love them. They are beeswax, they smell heavenly (not that perfumey smell that can give you a headache) and they last a long time. I'm probably boring but I love the vanilla scent. Highly recommend them.
Red plaid throw pillow – Nothing says Christmas like red plaid. Love the texture of this pillow, too.
Personalized cutting board – Dropping in on Etsy again for these cool personalized cutting boards. You can find any size and style you want and personalize it. A great gift for anyone, and you can get them for under $30.
Don't forget to use your Ebates account if you'll be shopping online, even on ETSY. I love to get that check in the mail after I've spent all my money on holiday gifts. It takes some of the sting out. If you aren't signed up, you need to do it now (you can sign up here). I'll get credit for it but you'll get all the benefits. You just have to remember to use it.
Our girls live on out West so it will be just the hubs and I for Thanksgiving. It's difficult being apart but I'll see them for Christmas this year.
Anyway, if you live in the states, I want to wish you a Happy Thanksgiving! Many thanks to you all for visiting with me and for supporting Chatfield Court.