Cottage Musings: Where I've Been
This post may contain affiliate links, please see our policy for details.
It's been a while since I've shared a Cottage Musings post but there has been some unforeseen circumstances keeping me away from posting regularly.
I've been getting so many messages and emails asking if we were ok so that I thought it was time to share what's been happening.
You know…get a little personal.
I know I have a blog and I share about our home and DIY projects but I'm careful to keep my very personal stuff off the blog. There's enough doom and gloom in the world, especially right now.
I want Chatfield Court to be an informative and fun place, where we can share and talk about our homes, and I think we do a pretty good job sticking to that rule.
So with all that said, I'm breaking my rule today and sharing about our life at the cottage the past 4 months.
Way back in the beginning of December, as we were looking forward to the holidays, Roger hurt his back. What started out as a twinge ended up being much more a week later.
Since then he's been home from work (the man who has never taken a sick day in his life). He was in tremendous pain and because of Covid and the holidays it was impossible to get a Dr's appointment.
Finally, the second week of January we were able to get him an MRI and he saw a Dr, who said that he needed surgery ASAP. It turned out that he herniated a disc and had a mass that migrated and was resting on the nerve that goes down his right leg.
As we waited to hear about a surgery date, the local hospitals closed down, except for emergencies, due to a sharp rise in Covid cases, which meant his surgery was postponed.
There was nothing we could do but sit and wait.
Finally at the end of February he was able to go in for surgery. His first ever surgery and he had to go it alone. The only way I could see him was to stand outside his hospital room window and wave.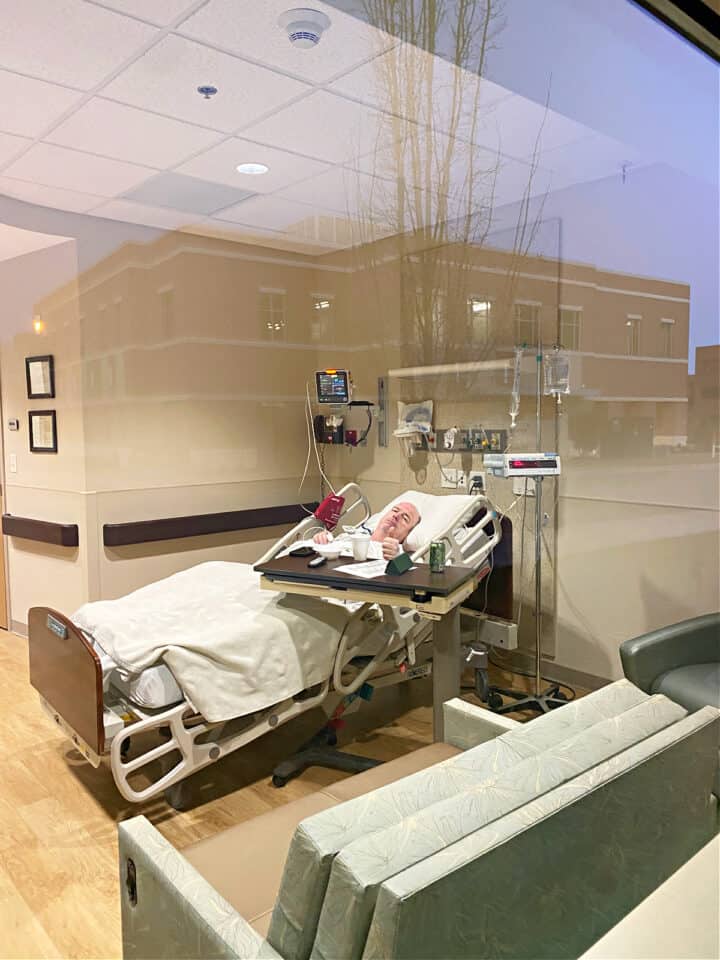 All went as expected but he is still at home healing. We are hopeful that there is no permanent damage to the nerve that runs down his leg but won't know for some time.
As of now he is still in some pain but he is walking and keeping a positive attitude.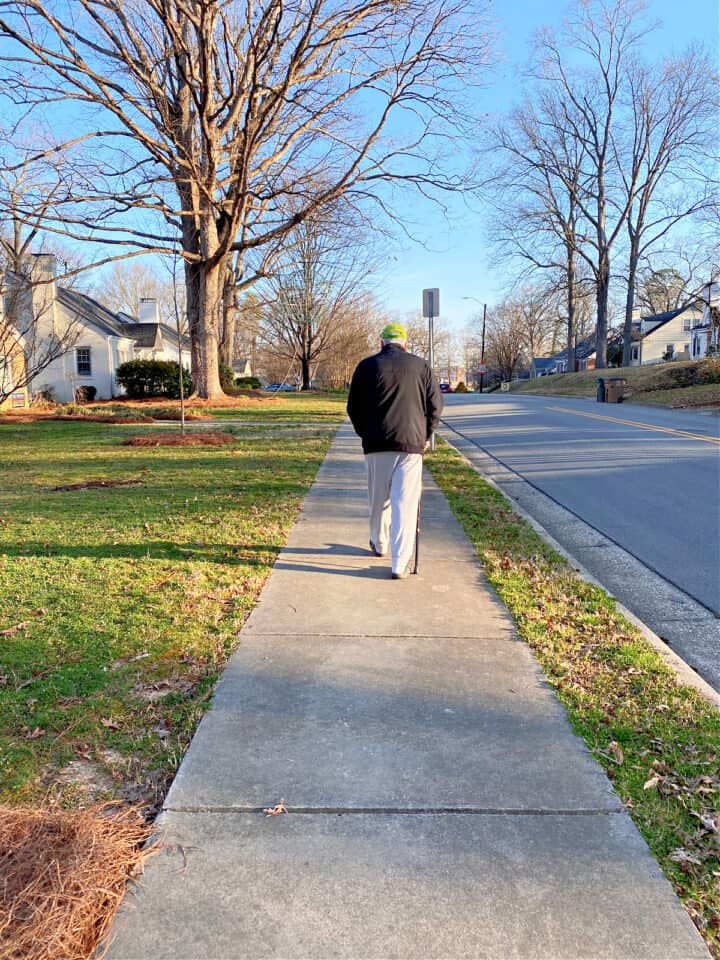 With all of this going on I haven't been working on the blog as much as I'd like. Roger hasn't been able to do anything for the past 3 1/2 months which means I've had to do everything.
With my own back injury that's been pretty tough but with the help of family and friends that supplied us with puzzles to keep us busy, brought meals and given us support, we have been doing ok. Some days are better than others but we are hanging in there.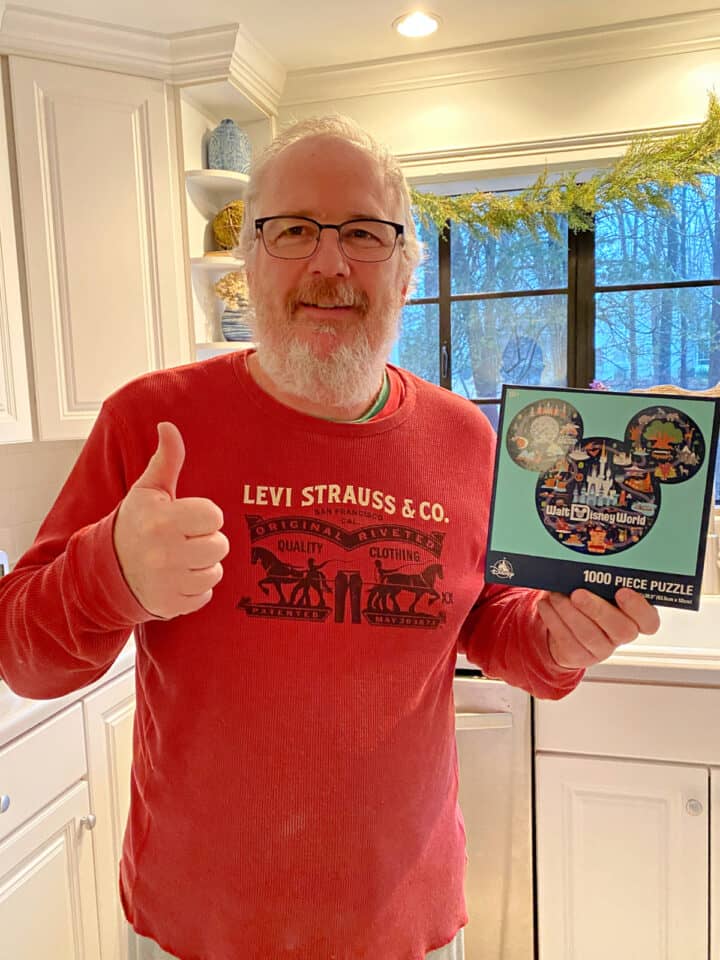 Now we're just trying to get Roger healed so that he can resume more of a normal life and go back to work. I'm looking forward to being back on a more normal schedule and getting back to my work.
We have big plans for when the Dr. says he's ready for activity. There's lots of projects to do around the house and we are in the planning stages for a new cargo trailer conversion.
It's way down the road but it's exciting planning it.
For now I am doing what I can around the house. Besides working in the yard (a never ending job) I've learned how to wire a light fixture, build a board and batten wall and redo the guest bedroom/studio with a hand-painted accent wall.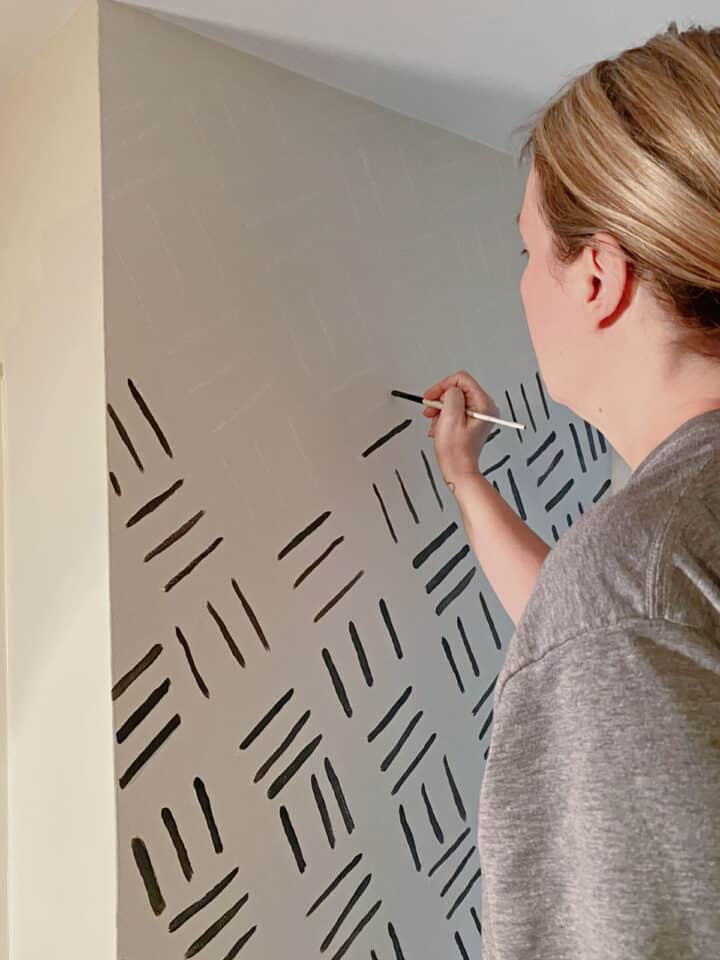 I know that there are so many people out in the world suffering right now with Covid, losing friends and loved ones and living with the uncertainty of unemployment. For those reasons I kept our situation quiet.
Hopefully now though, we are headed in the right direction.
Thank you all for those that have reached out to ask how we were or to offer support. We both appreciate it!
Be well and stay safe!
Kristi & Roger