April 2021 Calendar Wallpaper
This post may contain affiliate links, please see our policy for details.
Today we're sharing a FREE April 2021 calendar wallpaper for your desktop and mobile phone.
In one of my email newsletters several weeks ago, I asked if you all would be interested in a FREE digital calendar wallpaper for your desktop and mobile phone.
I received a lot of positive responses so I went ahead and made a downloadable for each, desktop and mobile.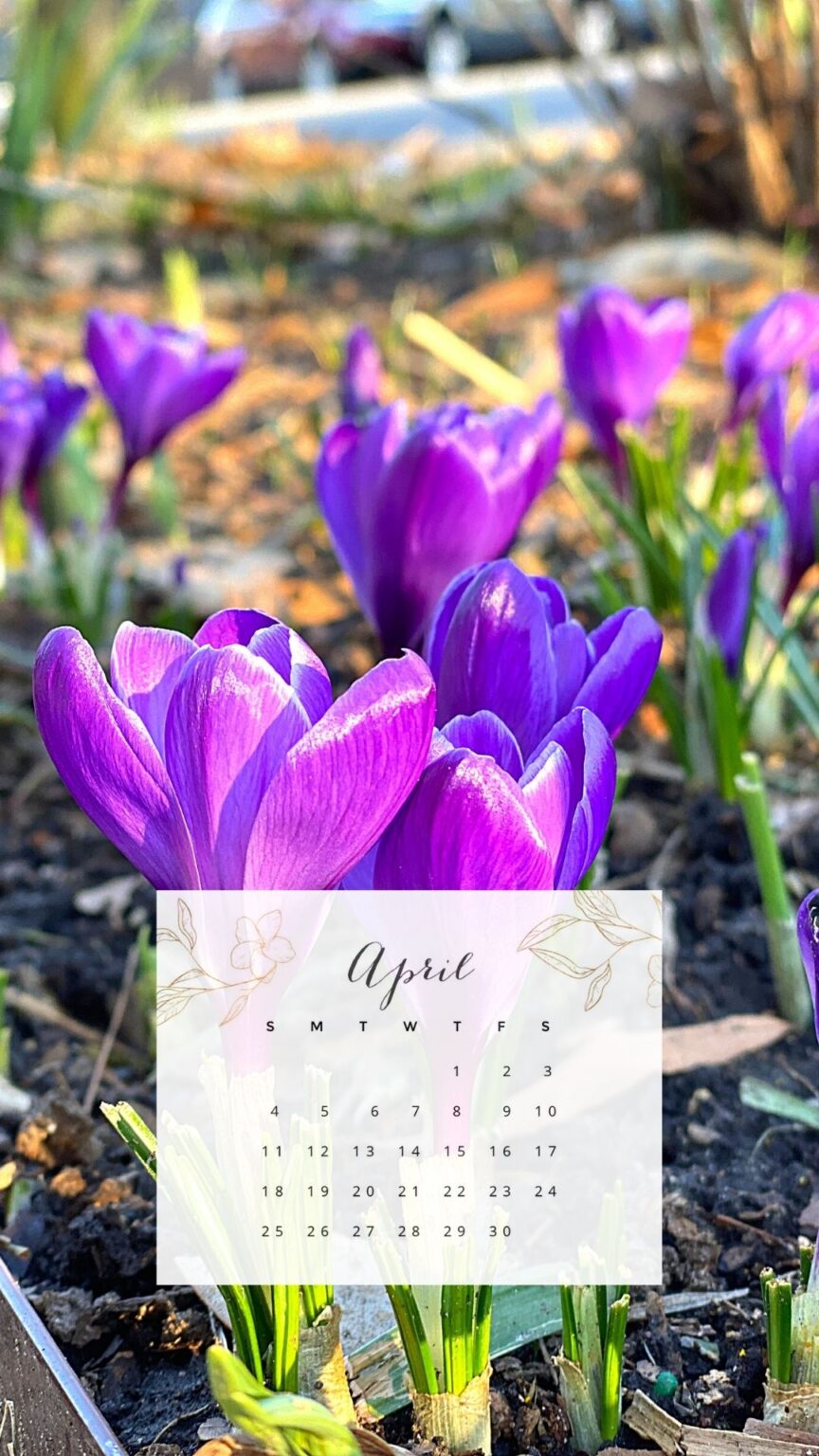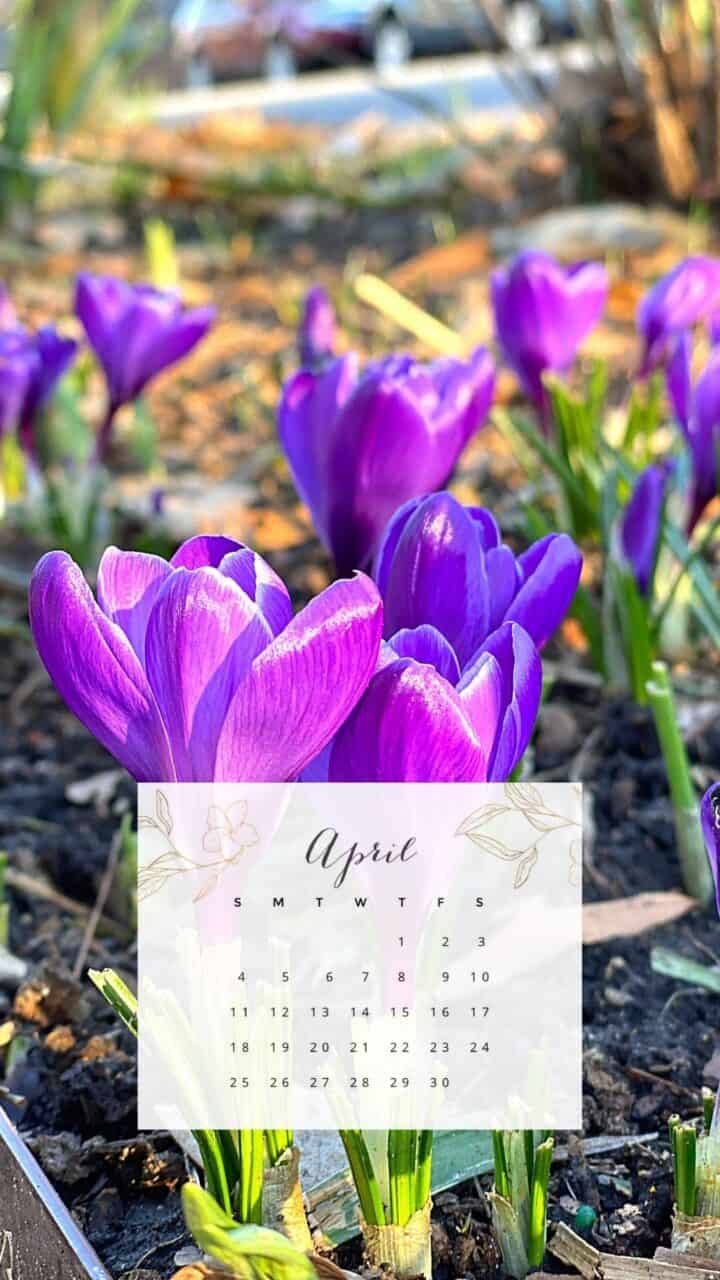 Since it's the first of April and everyone is starting to see signs of spring, hopefully everyone is seeing some kind of sign that spring is coming, I thought I'd create our April calendar using a photo of beautiful purple crocus that I found on one of my daily walks.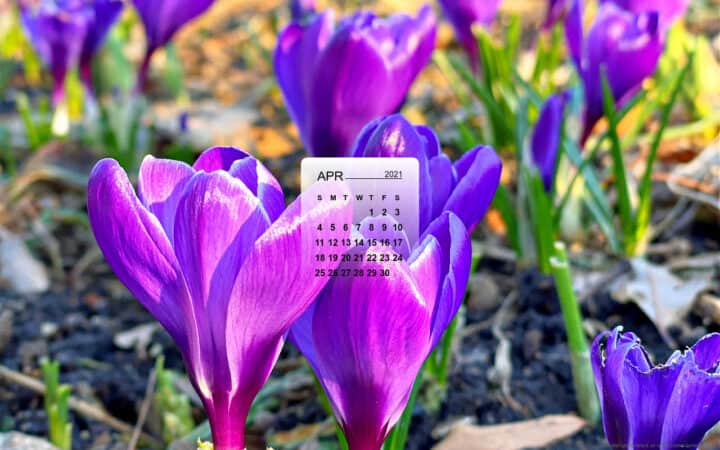 Now we are starting to see our trees blooming in our neck of the woods…hello pollen…so you could say that we are in the thick of it.
The pollen hasn't stopped me from working out in the yard, though. I've been ripping out dead rose bushes and getting my DIY raised garden beds ready for planting.
Always something to do after a long, wet winter.
Enjoy the warmer spring weather and Happy April 1st!
Click here to get our FREE April calendar wallpapers.
---
Here's some tips for downloading the wallpaper…
For Desktop: Click on the link for the wallpapers, they are in Dropbox so they are easy to grab, and you don't need to have an account to access them. Click on the desktop calendar and download that to your computer. Save it as your April wallpaper.
For Mobile: Click on the link for the mobile calendar. Save the image in the Dropbox App on your desktop. Open the Dropbox App on your mobile phone and save it to your photos. Grab the saved photo and add it as your wallpaper in your phone's settings.
Let me know if you run into any issues downloading it. I'm also open to suggestions for May's calendar wallpaper.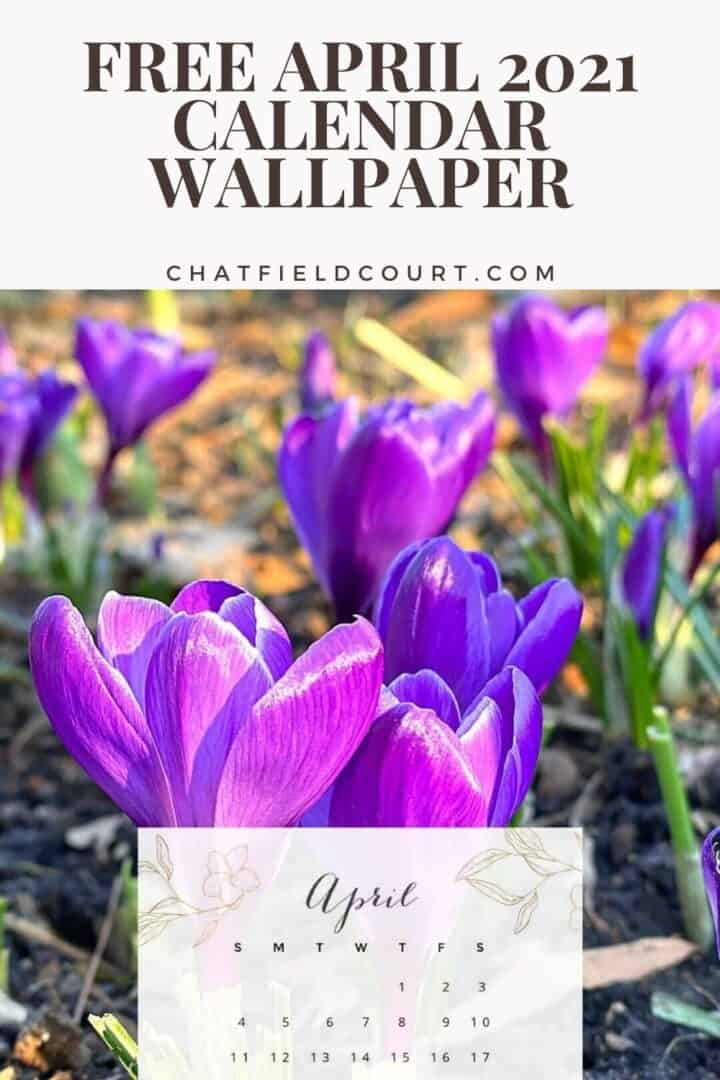 /