Disclosure: As an Amazon Associate and member of other affiliate programs, I earn from qualifying purchases.
Even though I've had "kitchen reno on the brain" I've also been doing the "decor shuffle". You know that thing you do when you want to make some small changes to your rooms?
That's what I call the decor shuffle. Anyway, with winter in full swing here, I just felt like some change and I started with the bedroom armoire.
I've been trying to find the right pieces for the top of the armoire in our bedroom for about a year and I think I finally found what I was looking for...at least for a while.
There's no shortage of inspiration online to help you gather ideas and what I learned is that you want pieces that aren't too small (they'll get lost on a tall piece of furniture) and you don't want too much clutter.
Love this look with the warmth of the wood tray behind the picture.
Anita from Cedar Hill Farmhouse always adds such beautiful touches to her home.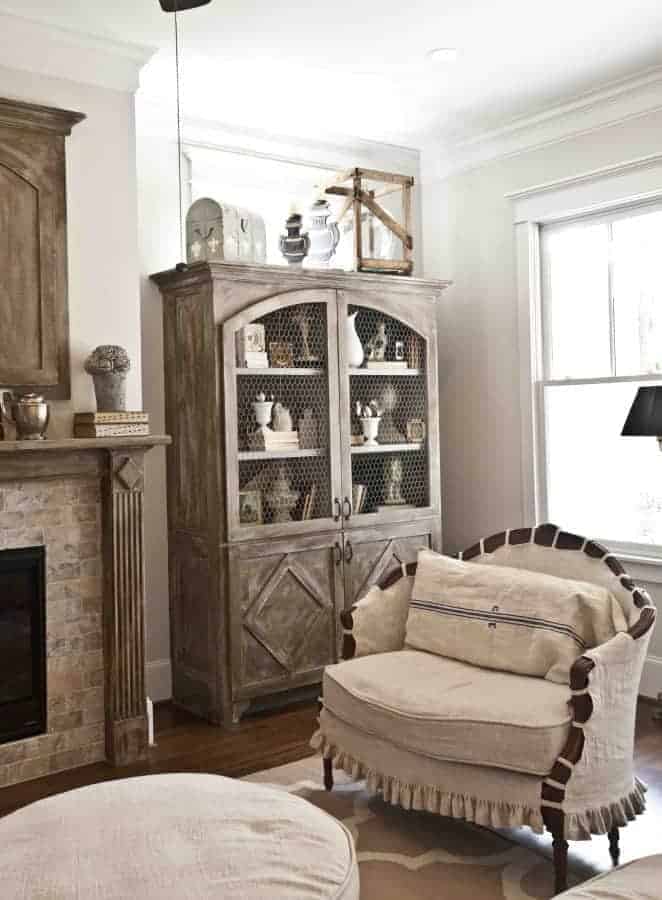 Pretty and simple is a good way to go, like this basket with dried flowers and clock.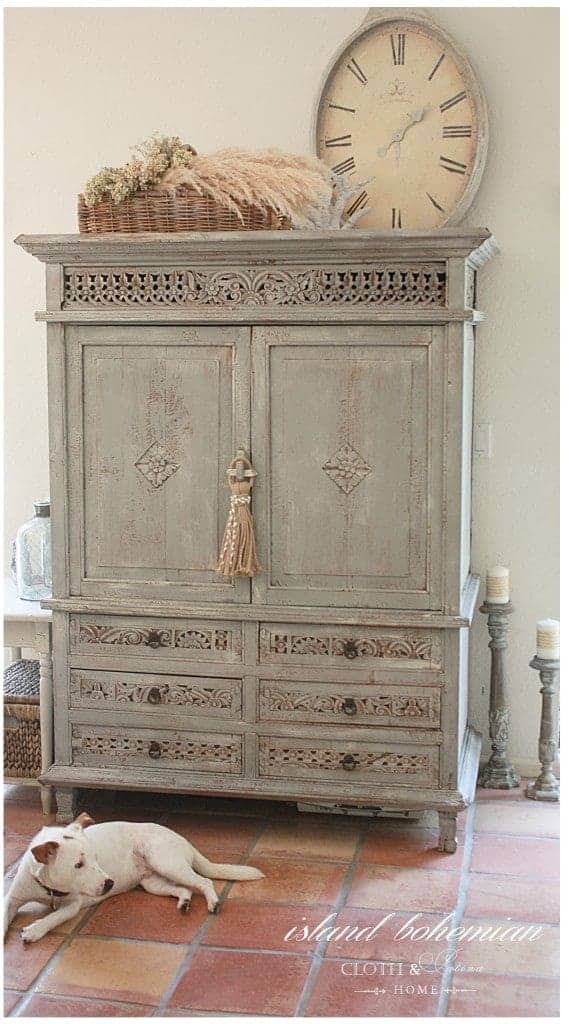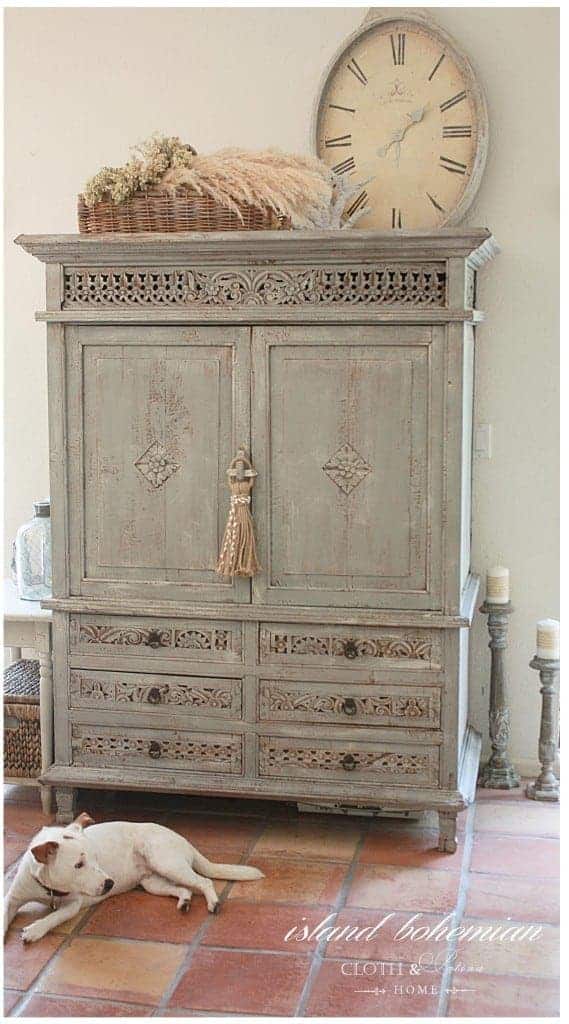 How about using a collection like these beautiful green demijohns.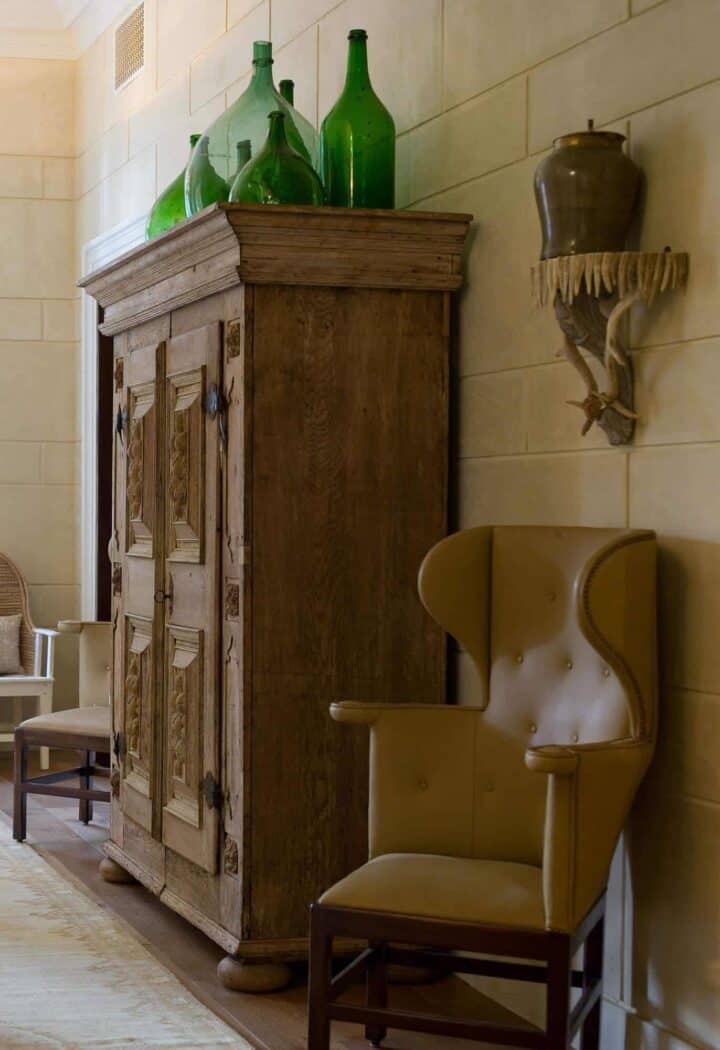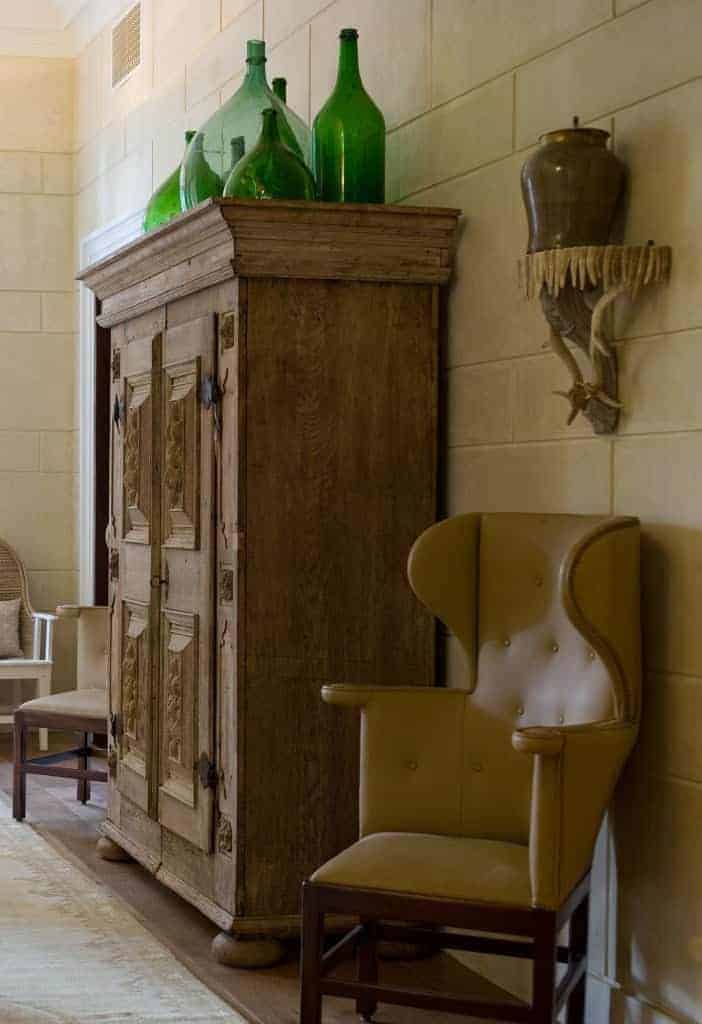 This is how I decorated the top of the master bedroom armoire. I used two demijohns and the pic is from my house in Florida.
I took it out of the much smaller frame it came in and used a larger mat and frame, instant new picture.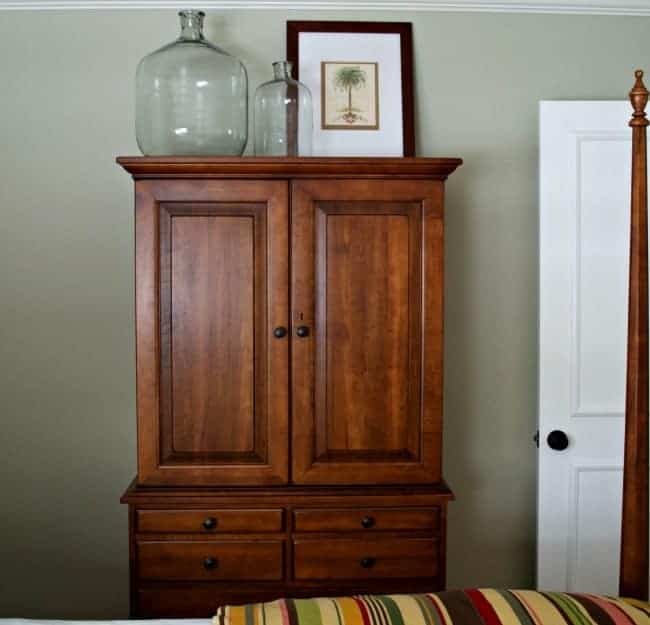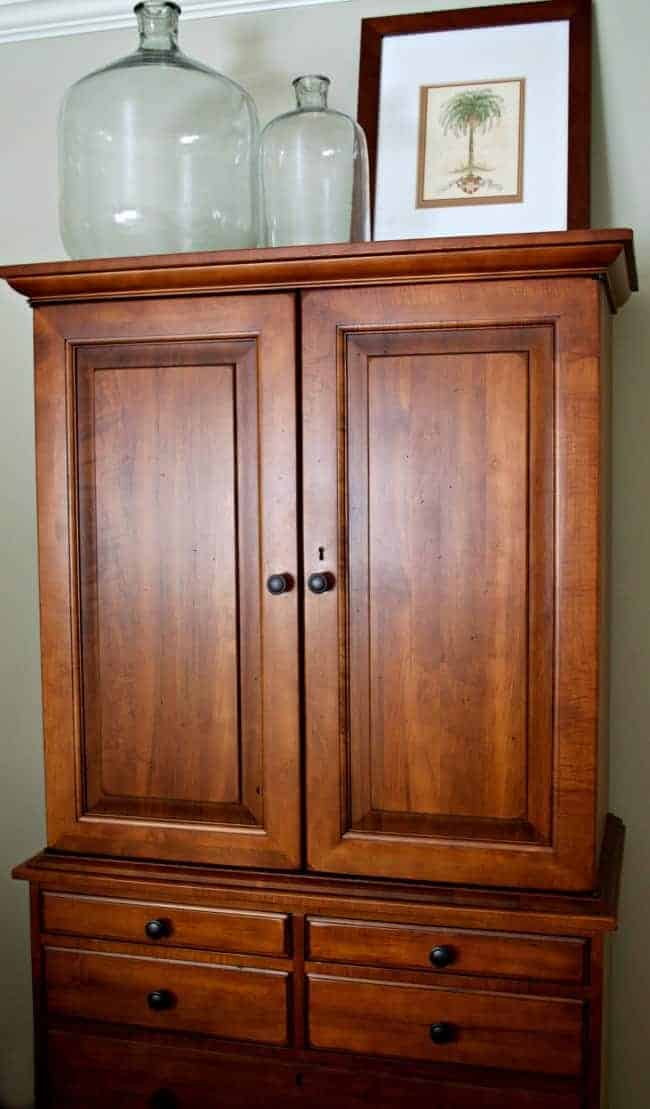 Simple but each piece is large enough to see and it's all very much my style.
Do you find yourself doing the "decor shuffle" to chase away the winter blues?
Now that the "shuffle" is done in the master bedroom, I'm going to get back to my kitchen cabinets. 🙂