Disclosure: As an Amazon Associate and member of other affiliate programs, I earn from qualifying purchases.
Hey, hey, hey and happy Friday to you. I'm still trying to recover from vacation and the 19 inches of snow we came home to. I'm hoping I feel a little more motivated next week because I have a ripped up kitchen that needs a lot of work.
My plan is to start painting the cabinets so here's hoping...I'm also working on a post from our cruise, if you're not sick of seeing my travel pics. 😉 I'm done for a long while so I promise this is it.
I don't know about you but I'm really ready for some design inspiration and this week's Friday Favorites (and a little cold weather skin relief).
What a great mudroom, with the wood walls and natural wood ceiling. The inner organizer in me would love a space like this.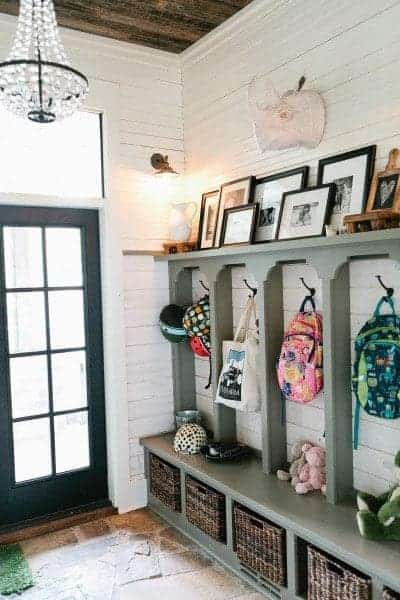 I need all the storage space I can get in our 1 very small bathroom but this bathroom sink and glass tiles are kinda awesome, and they even have "K" towels. 😉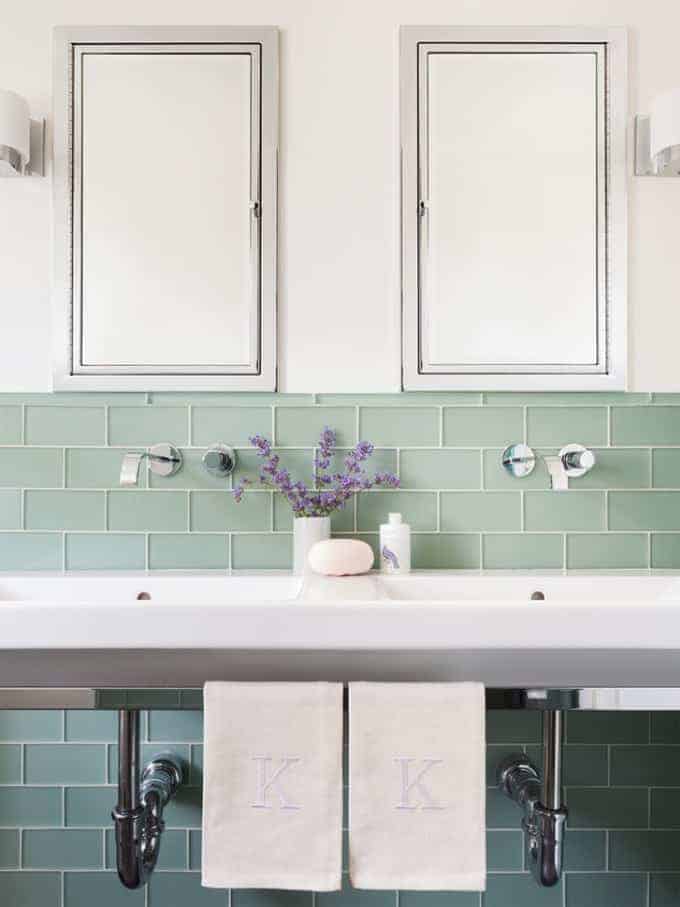 I've been looking at these 3 tier servers for a while but I just don't have the space for one. Love this though.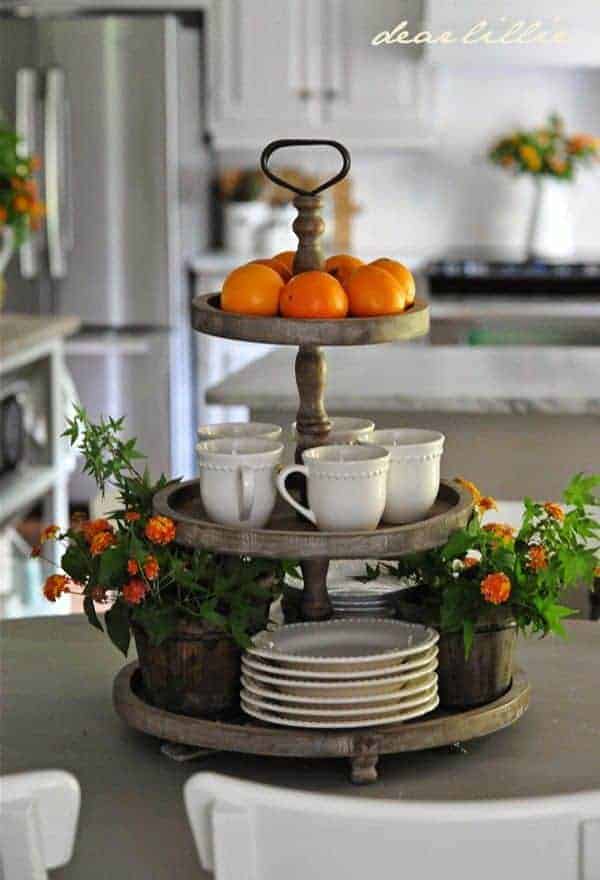 There's something about a painted brick wall. Maybe the texture, maybe the imperfection? The shelves are pretty great too.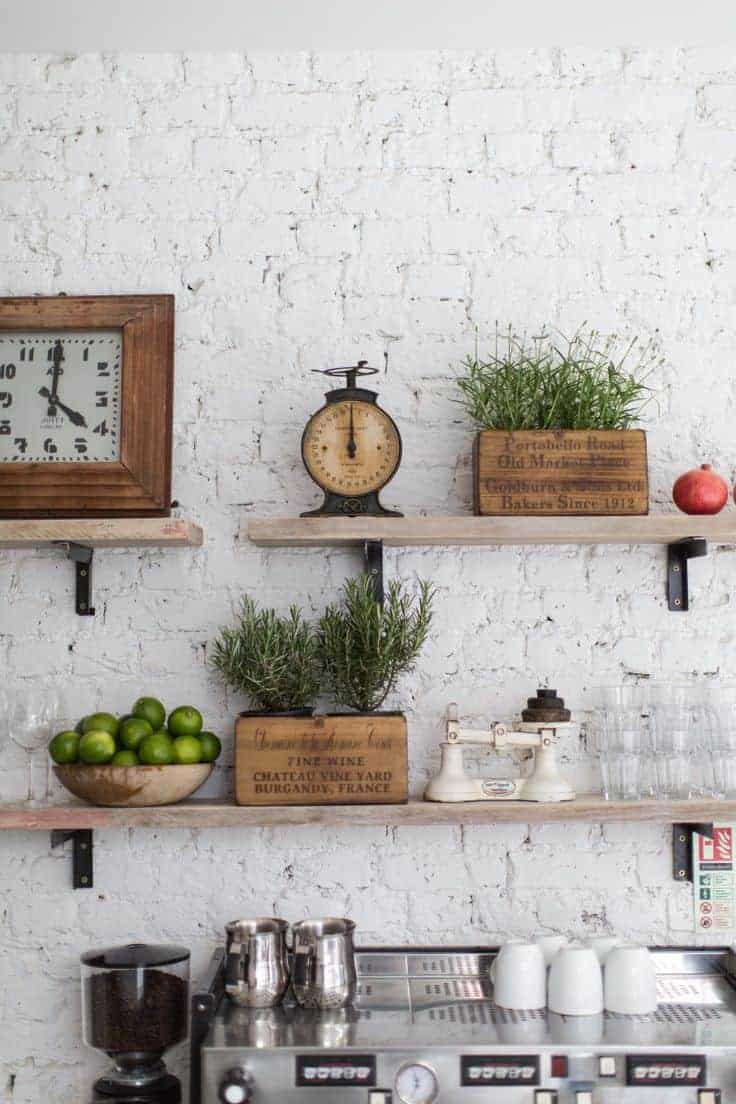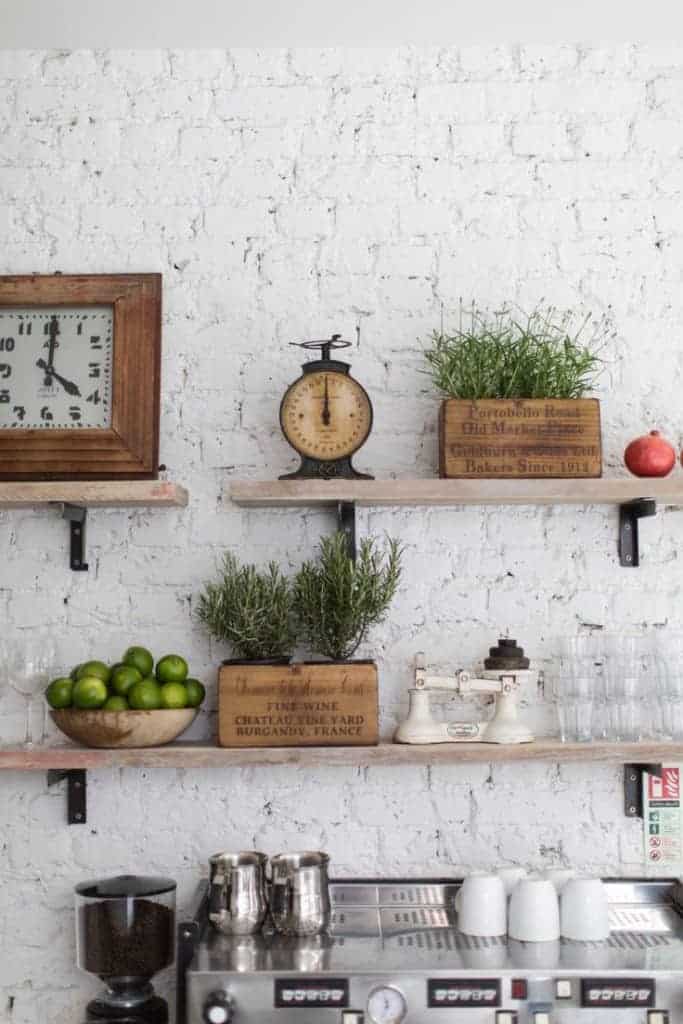 I love, love this moisturizing cream. It's thicker and creamier than regular lotion so I only use it in the winter to moisturize my dry skin without being greasy. Love 🙂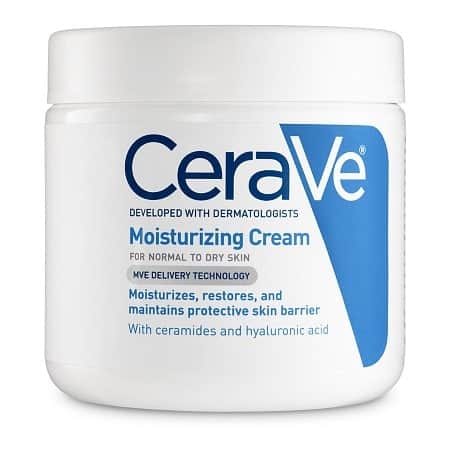 What do you do to chase the winter/back-home-from-travel blues?
Thanks so much for stopping by and I hope you have a great weekend.
Check out more Friday Favorites.