Organizing Throw Pillows and Covers
*As an Amazon Associate and member of other affiliate programs, I earn from qualifying purchases.
Ever since I finished the 2nd guest bedroom I have been organizing my closets.
My latest victims are all of my throw pillows and pillow covers. Since our house is small, with limited closet space, I've had to strategically place items here and there to fit but having pillows all over was driving me crazy…I could never find what I wanted.
So I decided to store them all together so I can get to them easier and see what I have.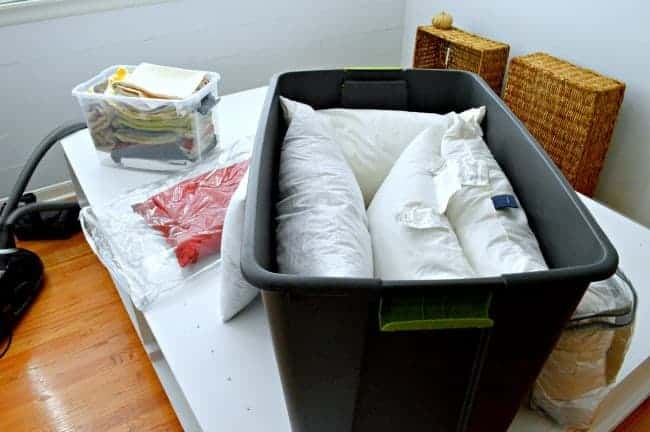 Putting them all together made me realize just how many I had but it was also nice to see some pillow covers that were long forgotten.
The first thing I did was to get 1 small bin for covers and 3 large bins for pillows from Home Depot.
I separated the pillows by size and used some painters tape to label each bin. These last few pictures are not my best, they were taken in the basement where there is no natural light.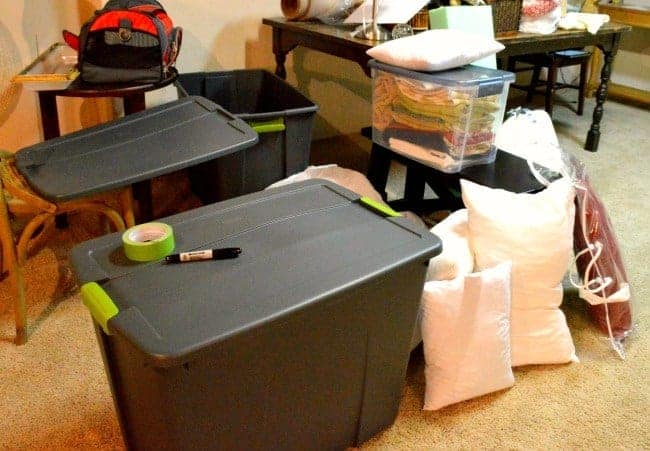 Then I went through the pillow covers and sorted them by color. I need to get a couple more small bins so I can sort them by size but this is ok for now. The bin is clear so it's really easy to see what I have.
I put a cedar block in each bin and a dryer sheet to keep everything smelling good.
That's it really. It took some time but it's nice to have them all in one spot, in the basement, and doing this gave me some much need space in the bedroom closets.
Not beautiful but definitely functional.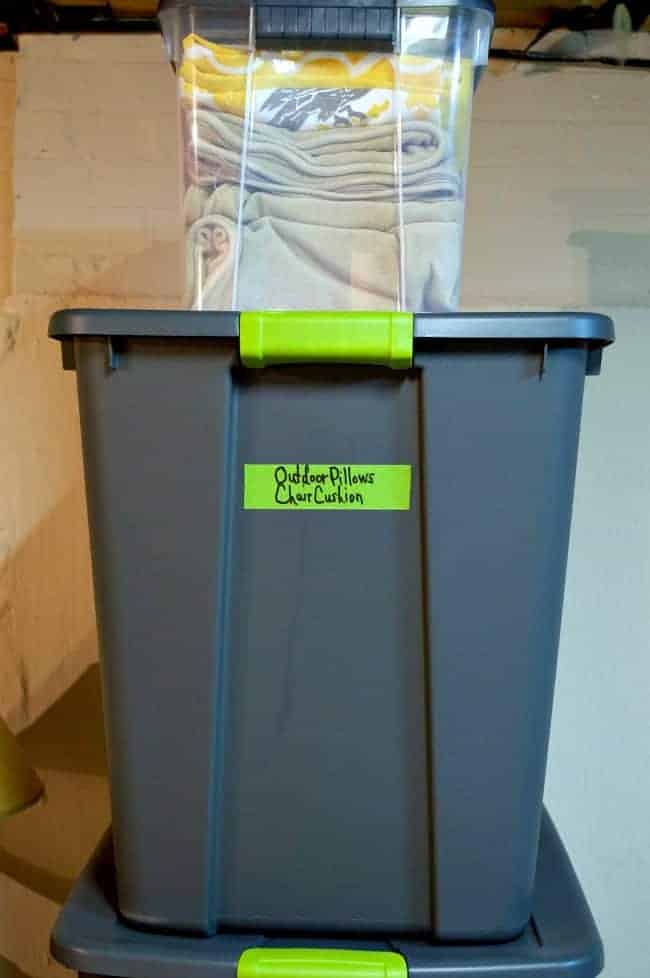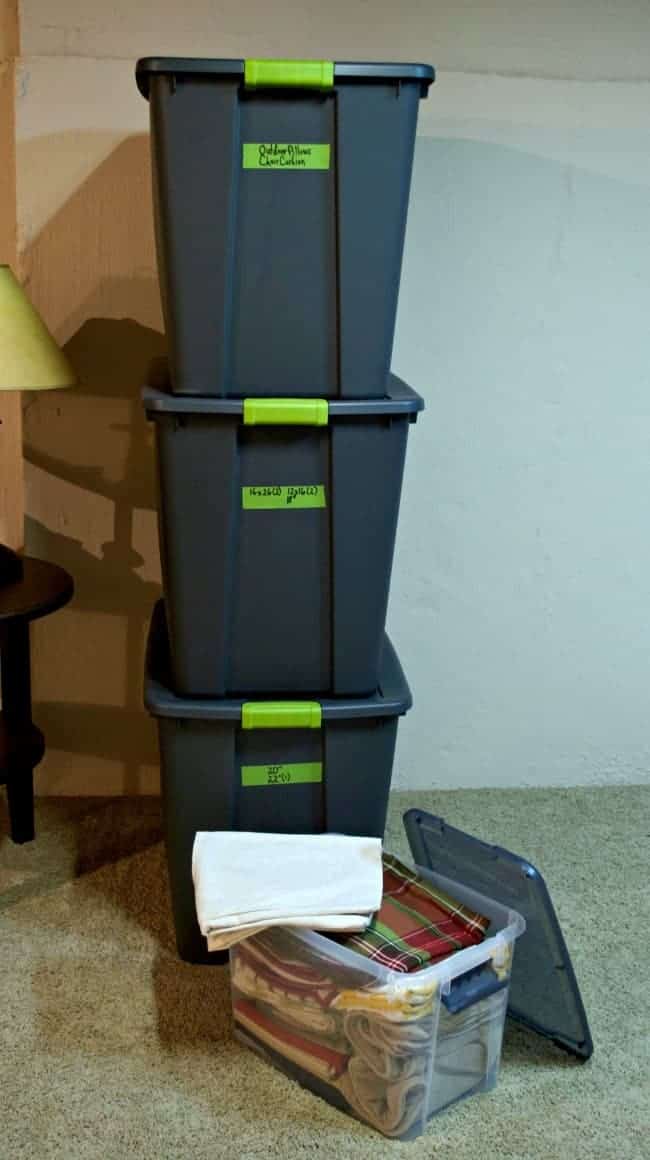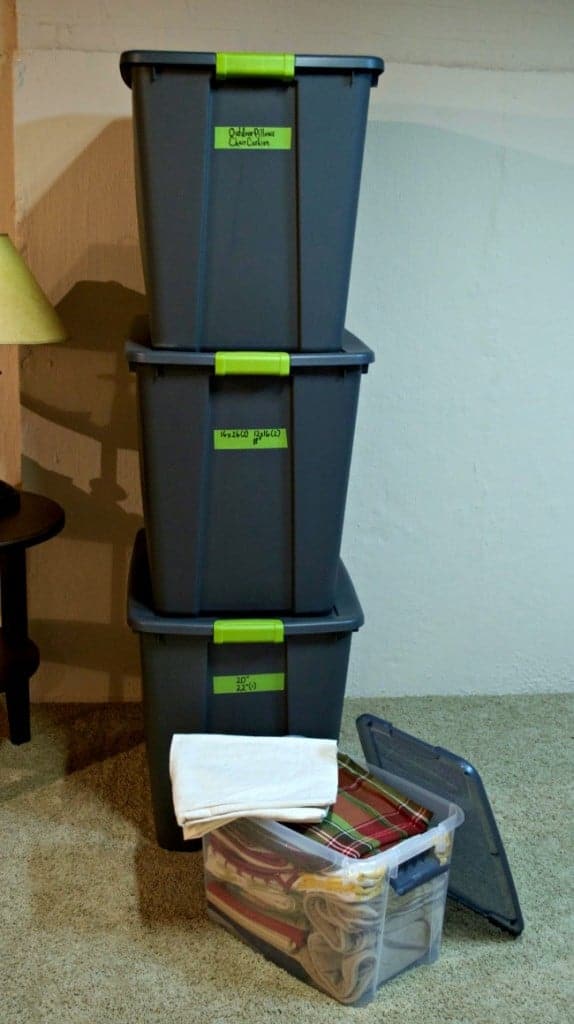 What have you been organizing lately?
Any tips you care to share?
Looking for more storage and organization ideas?
Check out my 12 Creative Home Organization Ideas.