Disclosure: As an Amazon Associate and member of other affiliate programs, I earn from qualifying purchases.
To say I miss DIY and doing projects in my own home is an understatement. We've been in North Carolina for three weeks now, in our apartment for two, but it seems like it's been much longer. I've decorated our temporary digs a bit but I've been so busy house hunting and doing the basics to get settled that I still have a few boxes with decor sitting in the kitchen waiting for me to get to them. I love to decorate but getting our own house is all I'm worried about right now.
I expected to come to North Carolina and there'd be a ton of homes to look at but there's really not a lot on the market right now, especially ones that fit our criteria and are in our price range. We've still been out there looking at whatever we can, though, just so we can check out different areas.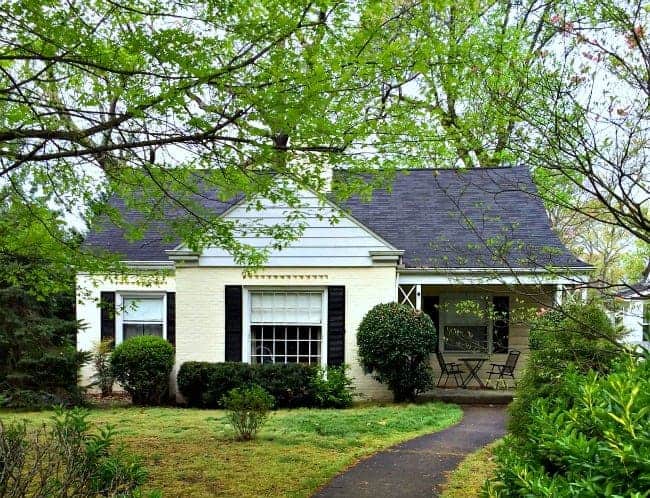 This was the first house we looked at and we both loved it. It needed a ton of work but it was in a great neighborhood, the price was right and it had good bones. We hesitated to put an offer on it right away because I hadn't looked at any other houses but when we did, a day later, there was another offer on the table and we ended up losing it. The moral of this particular house story? Don't wait if you love it.
I was totally bummed but with our realtor's encouragement, we kept at it. This gorgeous craftsman was the second house we looked at. Those stone pillars...that awesome porch... Sadly, it wasn't the right house for us.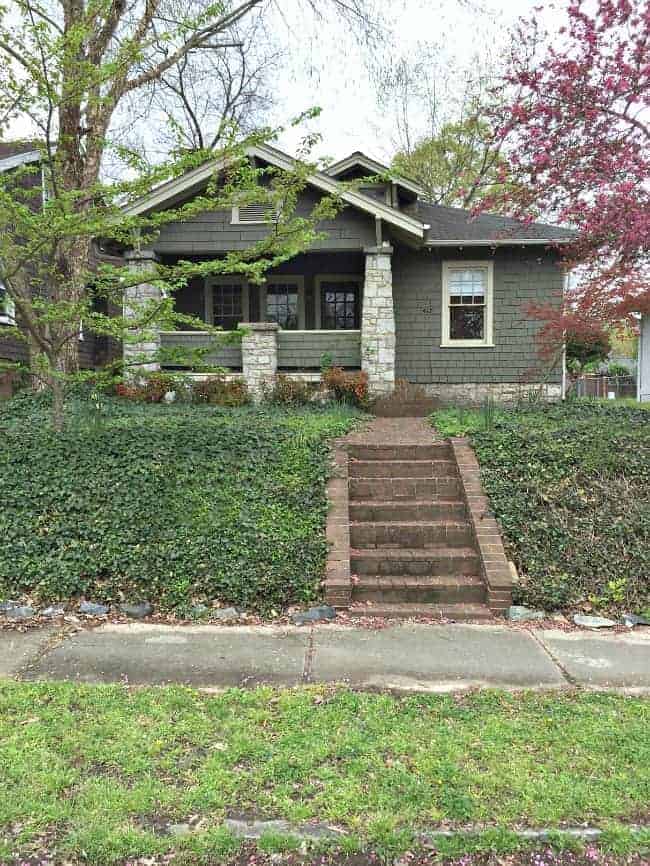 The next 2 houses were in our preferred neighborhood and, although they were beautiful, they weren't what we were looking for.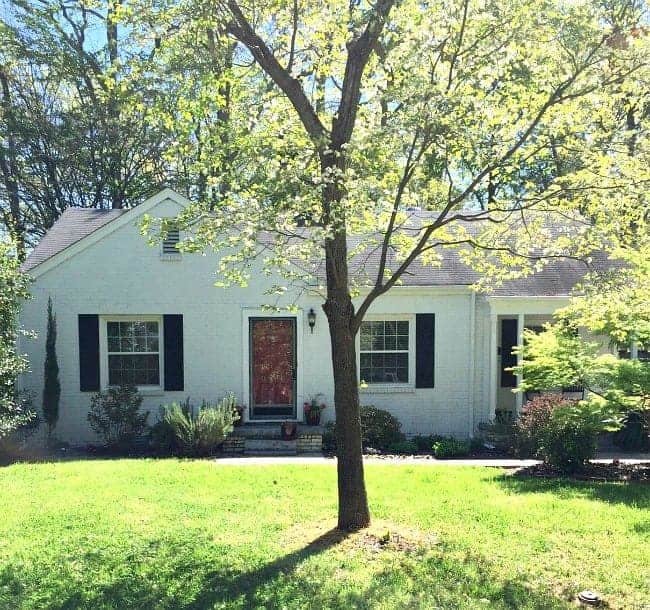 It was good that we kept looking though because we were zeroing in on neighborhoods, price range and wants versus needs. Besides, who doesn't like to look at houses?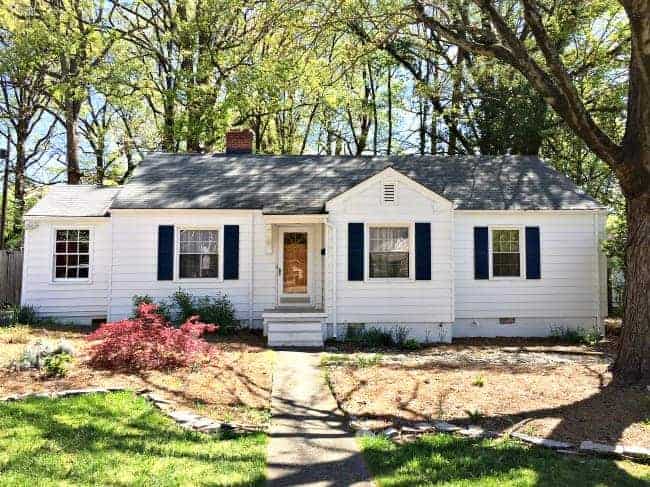 Looking for a new house, even if you've done it many times before, is fun but can be stressful. It's the biggest purchase you'll ever make so you want to be smart. We've done this 9 times before and we always go for location first. Houses can be fixed up if the price is right, but the location is something that can never be changed.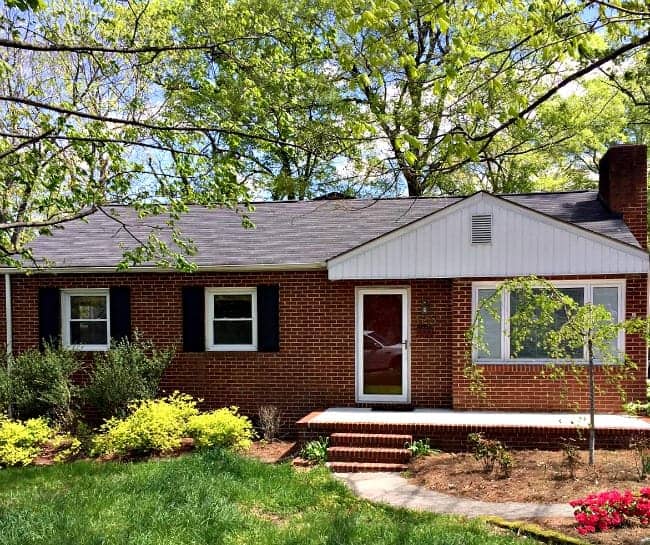 Nothing beats living in "your" perfect neighborhood. Add a beautiful stone house and a rocking chair front porch and you have your dream house. Well...my dream house.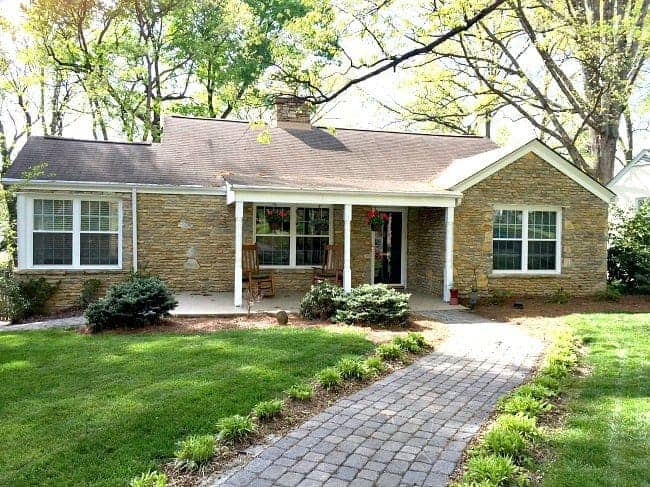 Yup, this is the one...and the story of how we found it is amazing, if not a little weird.
We had been in town only two days when our house hunt started. Our realtor texted me about a house that had just gone on the market in a beautiful old neighborhood. After looking it up online, I talked the hubs into going for a drive after work to take a look at the area. We drove down the road that the new listing was on and I oohed and aahed at every house we passed. It was a charming street with beautiful brick bungalows and it was just the kind of area I was looking for. As we got closer to the new listing I spotted this beautiful stone house on a beautiful wooded lot. I gasped and pointed it out to the hubs. He joked with me and told me that he would drop me off so I could go and ask if they wanted to sell. We laughed and continued on to look at the new listing.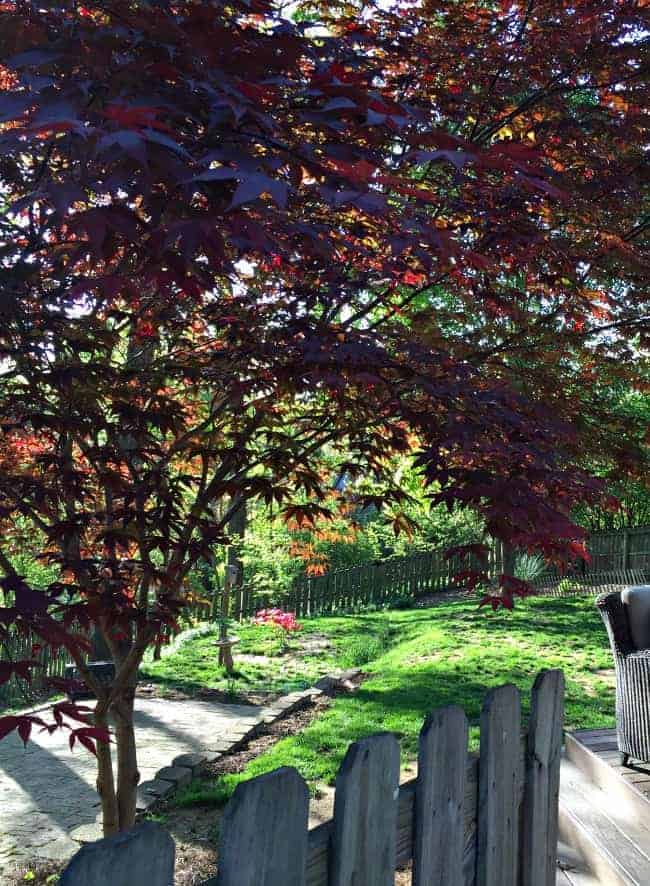 A few days later, the realtor happened to take me down the very same street. I pointed out the pretty stone house to her, told her how much I loved it and about my conversation with the hubs. Again, it was quickly forgotten.
Ten days later, we would talk about "that stone house" again. The realtor and I had been out all morning looking at houses. I had only been home for about an hour when I got a text from my realtor telling me that a house was going on the market the next day and that I should look at it. The address she gave me was the same road that the stone house was on but I never gave it a thought when she told me. I mean...what are the chances it would be the one I picked out?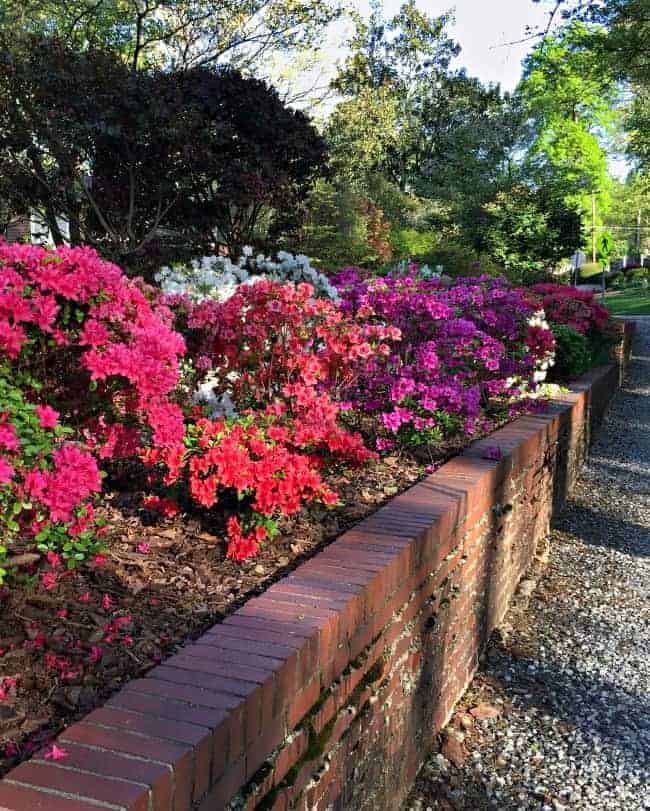 I drove down the road looking at addresses and drove by the pretty stone house knowing that it couldn't be the one she was talking about. I turned around, having gone past the address, drove back down the road and there stood my realtor, in the front yard of that beautiful stone house, waving me in. I couldn't believe it was the house. The one I had picked out the first time we drove down the street, the one I had gasped at the first and the second time I saw it.
I'm happy to say that we put an offer in and it was accepted. We know that it's not a done deal until we close and anything could happen, but we are so excited that we found the perfect house, with tons of projects to do, in the perfect neighborhood.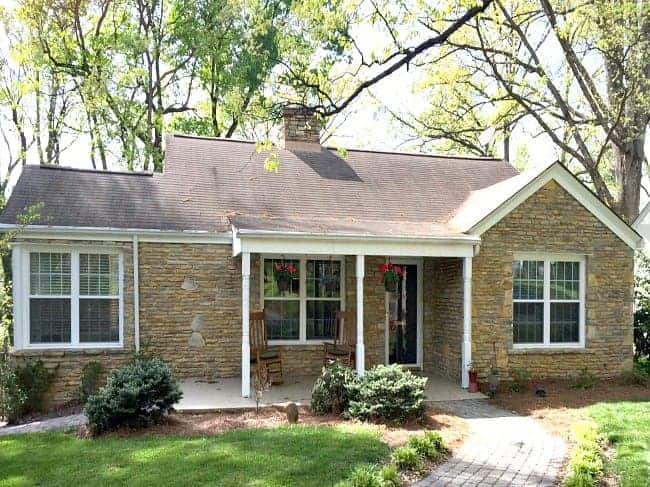 So the final lesson we learned? Be patient because the right house will always come along and when you find it, you'll know that it's the one.
I can hardly wait to get through this process and get settled in our new home so that the real fun can begin...lots of projects and DIY. I'm so ready.
What do you think about house hunting? Do you love the process or loathe it?
Check out the tips I shared on getting your home ready to sell.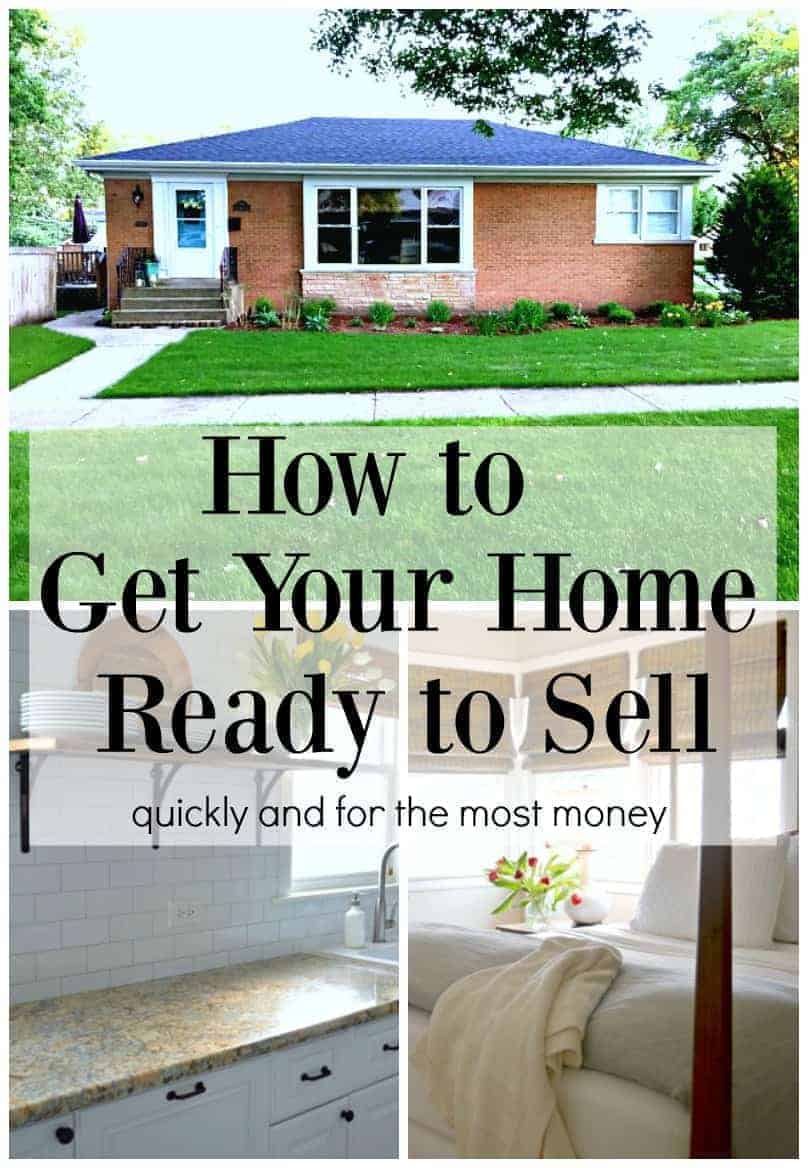 How to Get Your Home Ready to Sell