Disclosure: As an Amazon Associate and member of other affiliate programs, I earn from qualifying purchases.
You could say we've turned into professional movers. We've moved around a lot over the years, 11 times with at least 1 more to go, and I've picked up several useful moving tips and tricks along the way that have helped to make the process easier. Now granted, moving is never easy but I've found that if I do these 7 things, it helps take a little of the stress out of a very stressful situation.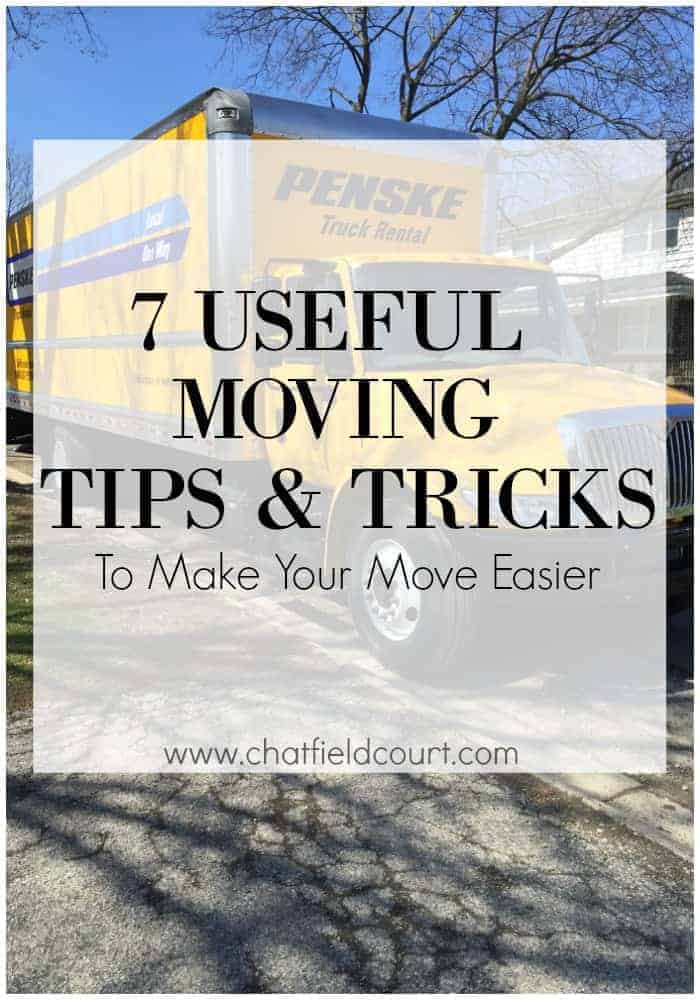 This post may contain affiliate links which won't change your price but will share some commission.
Purge
This is a biggie when you're packing for your move. You don't want to move things that you never use. It's a waste of time, energy and space, so take the time and do a good purge. If it's been sitting in a box for years, you can probably let it go. You'll be glad that you took this step when you get to your new place.
Save on Packing Supplies
Packing supplies can get really expensive real quick, so you want to make sure you shop around. I did a lot of comparison shopping this time around. You'd be surprised at the price difference for boxes from one store to the next.
You could also scout stores for free boxes. Our local Trader Joe's had a ton of empty beverage boxes, free for the taking. They were just too small for our needs this time around but we've used them before.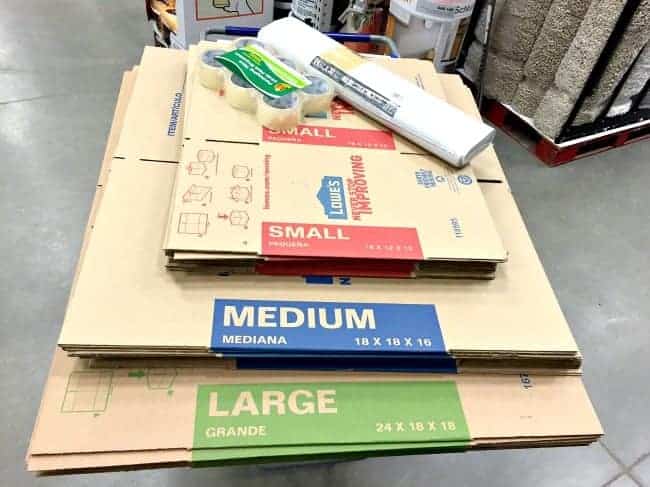 Easy Box Labeling System
This is something that I used for this move. I've always labeled our boxes very clearly so I would know exactly what I had in each but, because we were going to put some boxes in storage and take some out for our apartment, I labeled each box with a red or green circle. Red meant that we didn't need it and it stayed in the storage unit, green meant that it needed to go to the apartment. It also helped when we unpacked the moving truck into the storage unit. Boxes with a red circle went to the back of the unit while the boxes with a green circle went to the front. Simple but effective.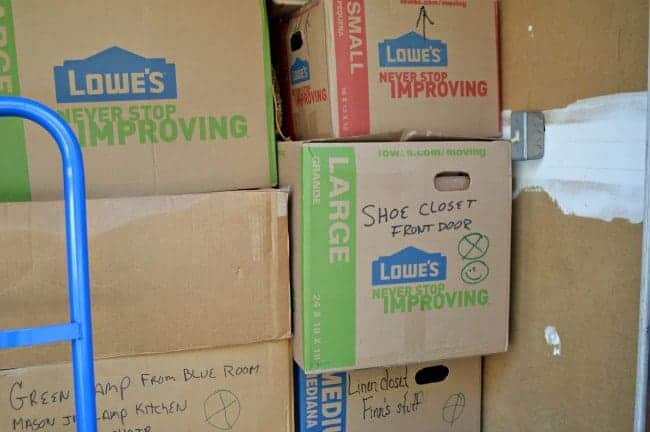 Packing Glasses and Dishes
In the early days, we would use newspaper to wrap our glasses and dishes but they always needed to be washed after they were unpacked. Once packing paper came out, we used that but it's expensive and was thrown away after the move, which is a huge waste. The last few moves we ditched the packing paper and started using paper towels. After our glasses and dishes are unwrapped, the towels are reused for cleaning the new place or to wipe the dog. No more wasted packing paper.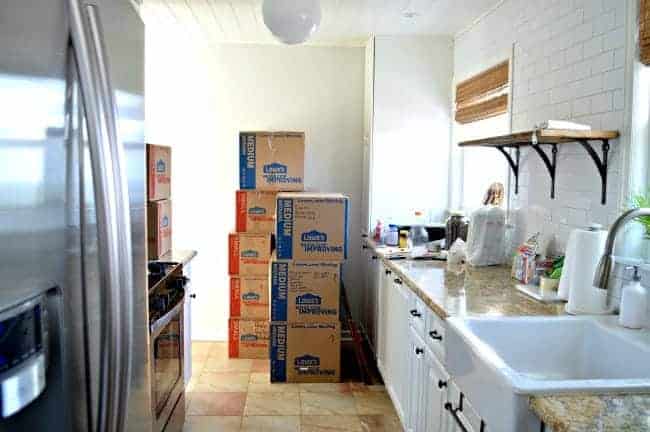 Mattress Bags
If you've moved before then you know what a pain it is to move a mattress, and keep it clean. We found these awesome heavy duty mattress bags at a local home improvement store for $8 each. Well worth the money. Plus it saved us from the tedious task of wrapping our mattresses and box springs.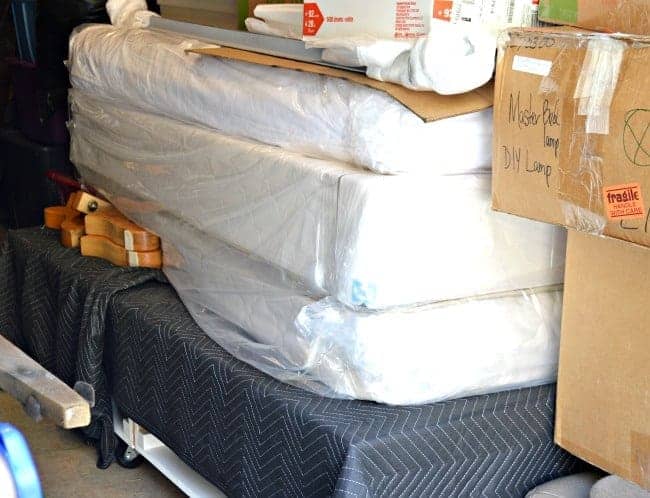 Shrink Wrap
This is, hands down, the best thing ever when you are packing up to move. We use it on everything from our rugs to our dressers, to keep the drawers from sliding open, to our couch and dining chairs. All of our furniture ends up getting wrapped in shrink wrap. Best stuff ever!

Visit the Doctor
The one bad thing about moving is leaving the doctor, dentist and hairdresser that took months to find. Just the thought of finding new everything is overwhelming. To make it a little bit bearable I make sure we visit all of our doctors right before we leave (I try to do this with the dog, too). We get our eye exams, physicals, dental checkups, and haircuts right before we move so that I don't have to stress about finding us someone new as soon as we get to our new place. You still have to research and find that perfect place again but you don't have the pressure to do it right away when you're trying to get settled.
Clean Linens
There's nothing worse than getting to your new place and not having clean sheets or the shower curtain is nowhere to be found. It's happened to us before. Trust me, it's no fun when you're exhausted from moving and ready for a hot shower and a clean bed. I've learned my lesson the hard way. Now I pack a set of clean bed linens, clean bath towels, and a freshly washed shower curtain, with the rod and curtain rings, in a clearly labeled box. I'm careful to put it in the car with our suitcases and other necessities so it can easily be found. I usually end up washing sheets or a mattress pad the morning of the move but I'm so thankful I took the time to do it when we're getting ready for bed that first night.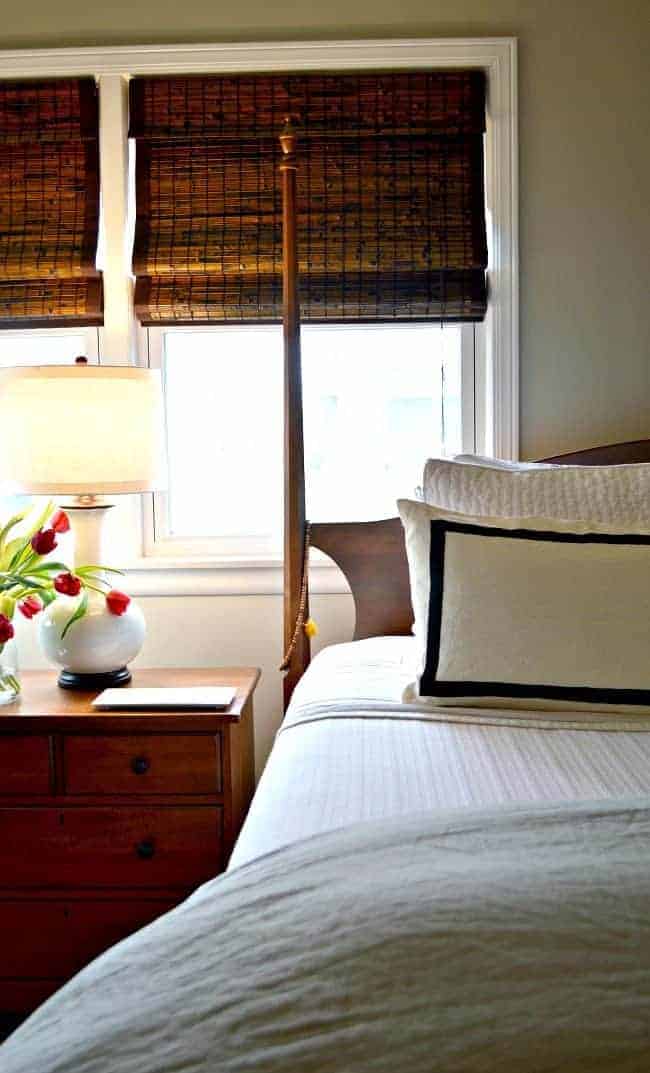 There you have it, 7 of my most helpful moving tips and tricks. There's more, a lot more, but these were the big ones for this move. Hmmm...The Moving Pro's. Maybe a new career path for hubs and me? Nah, I'll stick to my day job. 😉
What about you? Any useful moving tips that have worked great for you?
---
Looking for more moving tips? How to get your home ready to sell (quickly and for the most money).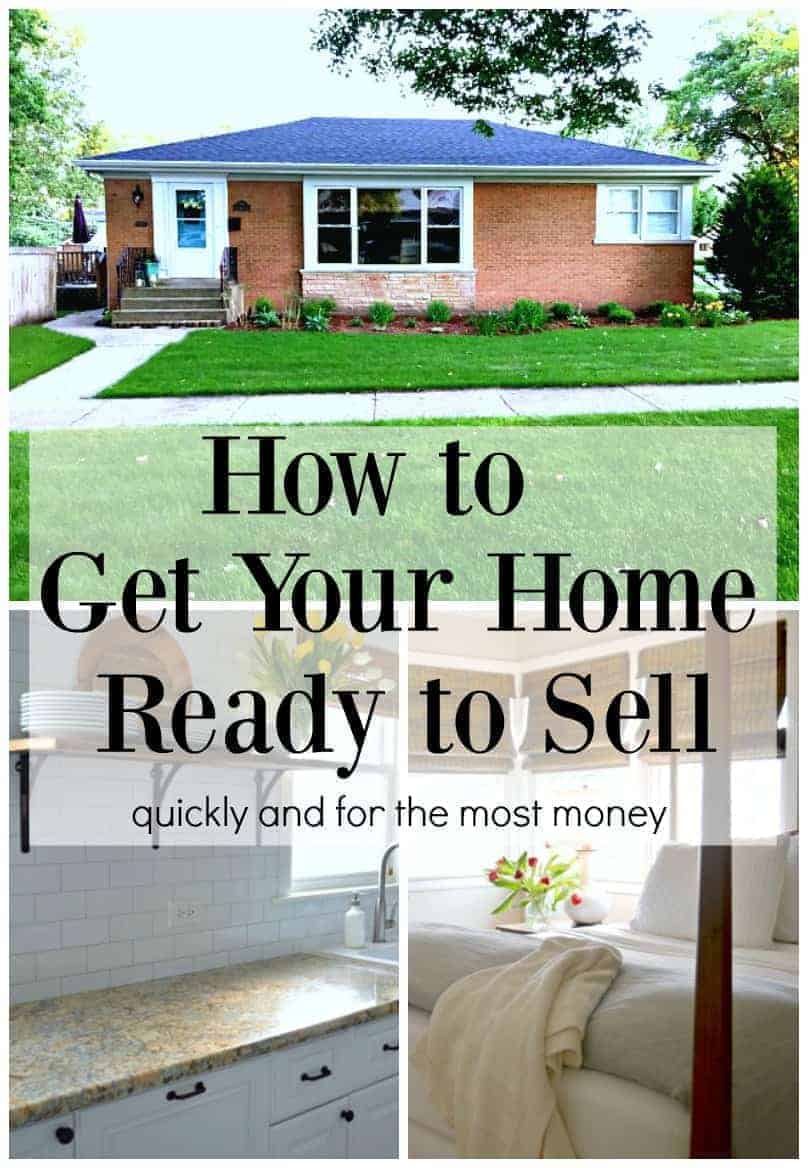 You've sold your house, packed up and moved. Now what?
Check out my tips for moving in and making your new place feel like home.