Disclosure: As an Amazon Associate and member of other affiliate programs, I earn from qualifying purchases.
Tips for getting your home ready to sell, quickly and for the most money.
In my lat post I shared the news that we were moving to North Carolina for a new job. Once we made the decision to go we had to take the next big step...putting the house on the market.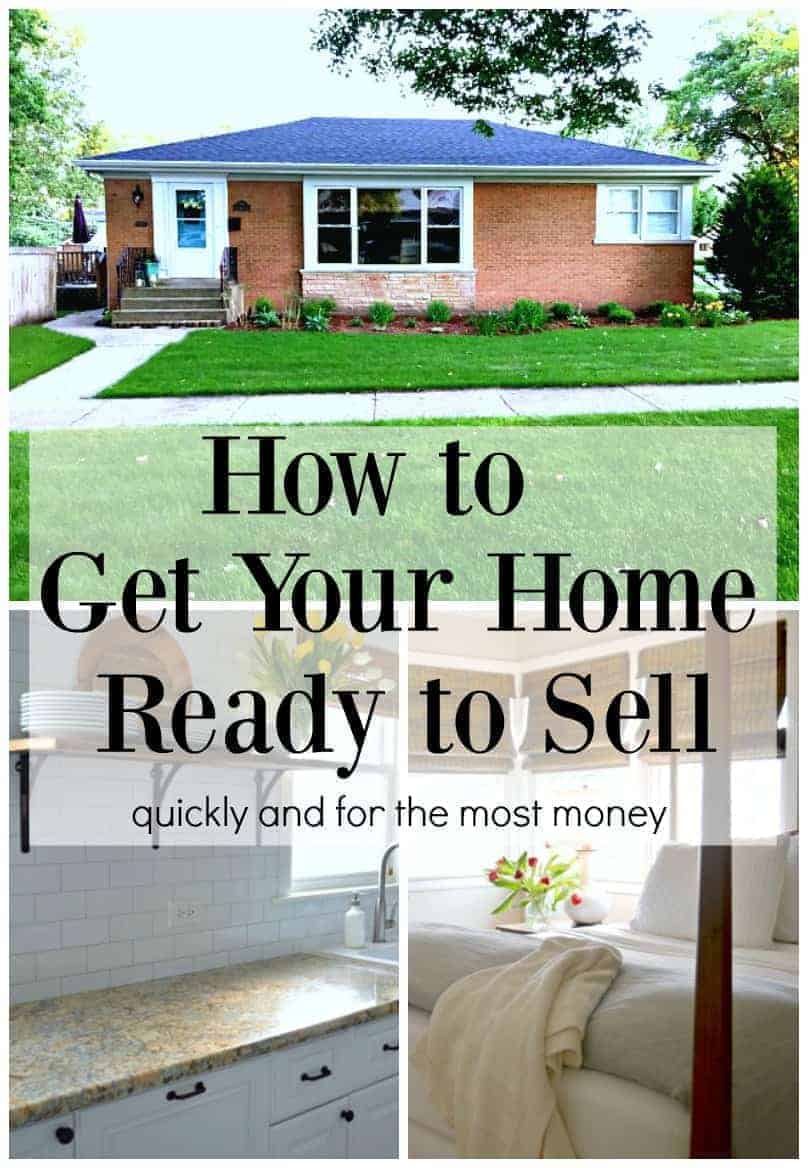 We've sold 6 homes during our marriage, and they've all sold pretty quickly, so I've done this enough times to know what you should do. This isn't about picking a great realtor or setting the right price, which are important steps to consider, this is all about getting your home ready to put on the market.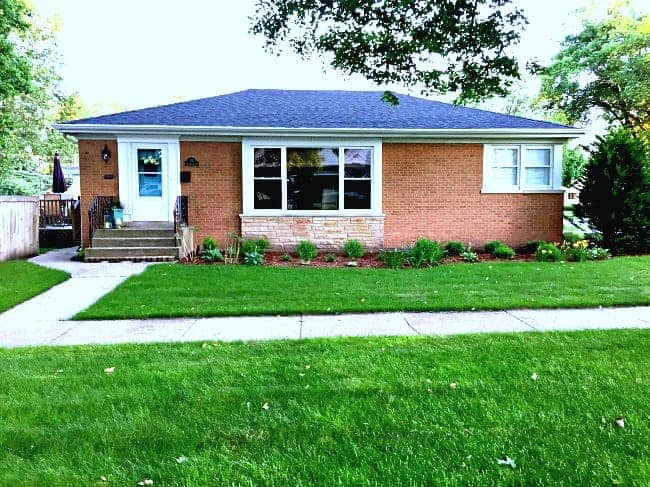 Before we even sign the papers for the realtor to list our house, we always go through a checklist of things to focus on to get the house ready. If you need to sell a house quickly like we did, and even if you don't, you have to make a list of the most important things that should be done. This isn't the time to build a deck or start a big remodel. You are just doing the essentials to get on the market.
How to get your home ready to sell
Declutter
This is probably the single most important thing you can do before you put your house on the market. It's a great time to get rid of things that have been sitting in the basement collecting dust (hello old Christmas tree) or cluttering up the closet. Do a quick sort, you don't want to think too much about it. Anything that hasn't been used in a year or two, and you know you won't use again, goes in a donation or trash pile. You need to do this in every room. Prospective buyers will come into your house and look in every closet, and even the kitchen cabinets. Make sure they look as uncluttered and neat as possible.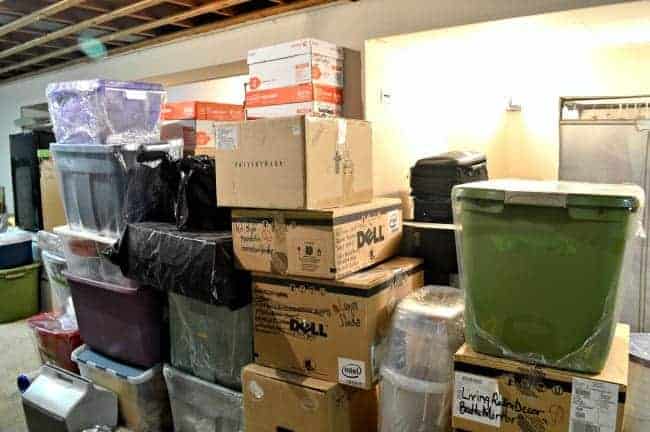 Make Repairs
Do you have a railing that needs to be painted, kitchen cabinets that need a quick touchup or a temporary shade in a bedroom window? Now's the time to get all of the little cosmetic jobs done that never seemed important enough to finish. Your house will be put under the microscope when buyers come through, so you want them to see your house in the best light possible.
Clean Up the Yard
Whatever the time of year, you should try to do what you can to make your yard look it's best. Put away the shovel or broom that is leaning against the house and pick up the sticks scattered around your yard. This go-round, we set up the deck with our patio set and outdoor rug, even though it's winter. You want the outside to look as good as the inside.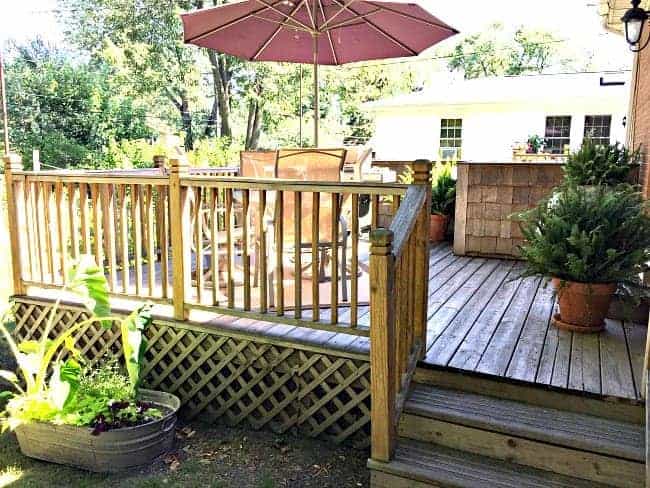 Give Your House A Good Cleaning
Once you've decluttered and made necessary repairs, it's time to give your house a thorough cleaning. That means dusting, vacuuming, cleaning all of the bathroom fixtures, cleaning dirty rugs, washing windows and dusting light fixtures (I've even cleaned the bulbs). Your kitchen should be spotless too. Spend the extra time to clean the oven, replace drip pans and make sure the fridge is presentable and smelling good. Remember, buyers look at (and in) everything when they come into your home, and stoves and refrigerators are not exempt from scrutiny. A bit much? Maybe. But I think that showing a clean house, even if it has some flaws, is more likely to sell than showing a dirty house.
Staging Your Home
One very last thing you should do before the "For Sale" sign goes up in the yard is to stage your home. Take down personal pictures. Also, don't forget to repair the holes, declutter countertops and tabletops and keep decor to a minimum. I approach this step completely differently than I would if I was photographing a room for the blog. For instance, if I'm shooting the kitchen for a post, I'll put bottles of San Pellegrino out along with a cutting board and maybe some fruit or a loaf of Italian bread.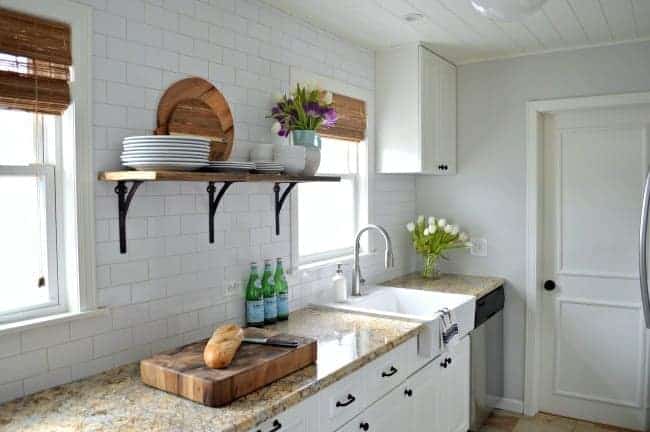 But, if I'm getting ready for a buyer to come through, I'll make sure all the countertops are completely clear. You want them to see all of the awesome space they'll have when they are cooking a meal in their new kitchen. I may add some fresh flowers or a throw on a bed, but that's as far as I'll go.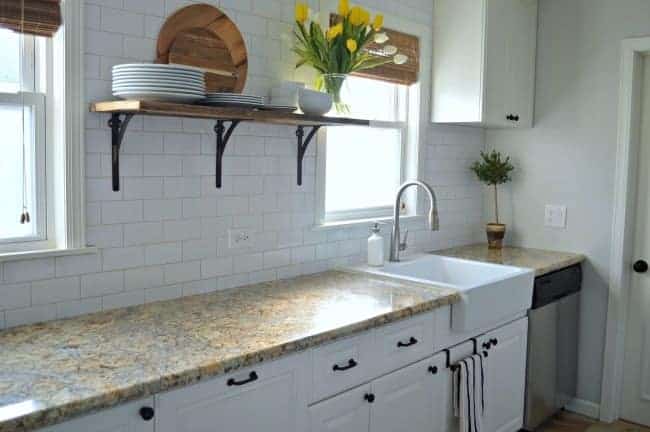 See the difference? It may be a little boring but you want buyers to come into your home and see themselves in there. You need to go through and do this in every room. Make them look pretty but not personal.
Simple is best.
Showing Your Home in its Best Light
Your home is ready and on the market when you get that first exciting call that someone wants to see it. There are a few things you need to do before you walk out the door to let a prospective buyer in.

Make all the beds, clean up the bathroom and clear your kitchen counters.
Turn every light on in the house, even in the closets and basement.
Make sure your house smells it's best, if I have fair warning I'll light a couple of candles.
Remove pet toys and bedding. Mine goes in the basement or a locked armoire, I've even put them in my car.
Take your pet with you. It's not always convenient, but not everyone likes pets.
Lock up or take valuables with you. I pack a bag with my expensive jewelry, computer and any personal papers that are laying around.
One last look around and you're ready to show your home knowing that it looks it's very best.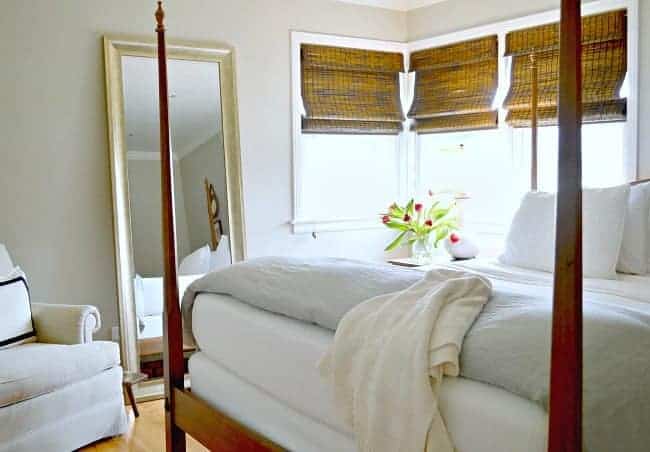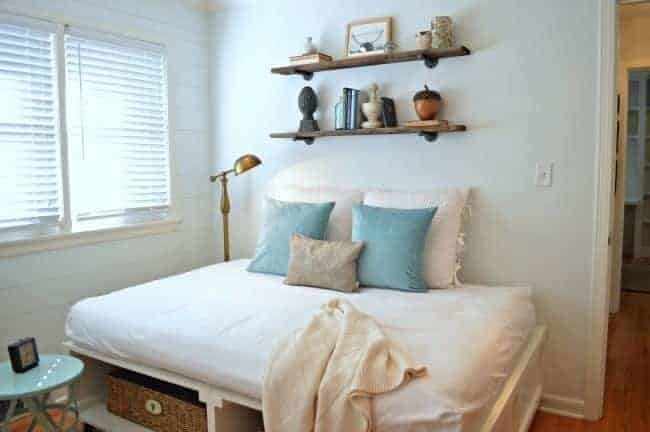 Putting your home on the market is definitely stressful and a lot of work. If you follow these simple steps to getting it ready though, you may get an offer quicker than you thought. Ours went under contract less than 24 hours after it went on the market, so it is possible.
Have you ever sold your home? Do you have any tips on how to get your home ready to sell?
Don't forget to check out...