How to Get Rid of Hard Water Stains
*As an Amazon Associate and member of other affiliate programs, I earn from qualifying purchases.
We've been busy getting our house ready to sell the past couple of weeks and I've been a cleaning machine, hitting anything and everything. One thing that really needed help was the icky water dispenser tray in the refrigerator that was covered in hard water stains. I see them staring up at me every time I fill my glass, but it's quickly forgotten as soon as I walk away. I didn't want potential buyers to see all of that nastiness, so it was time to clean it up.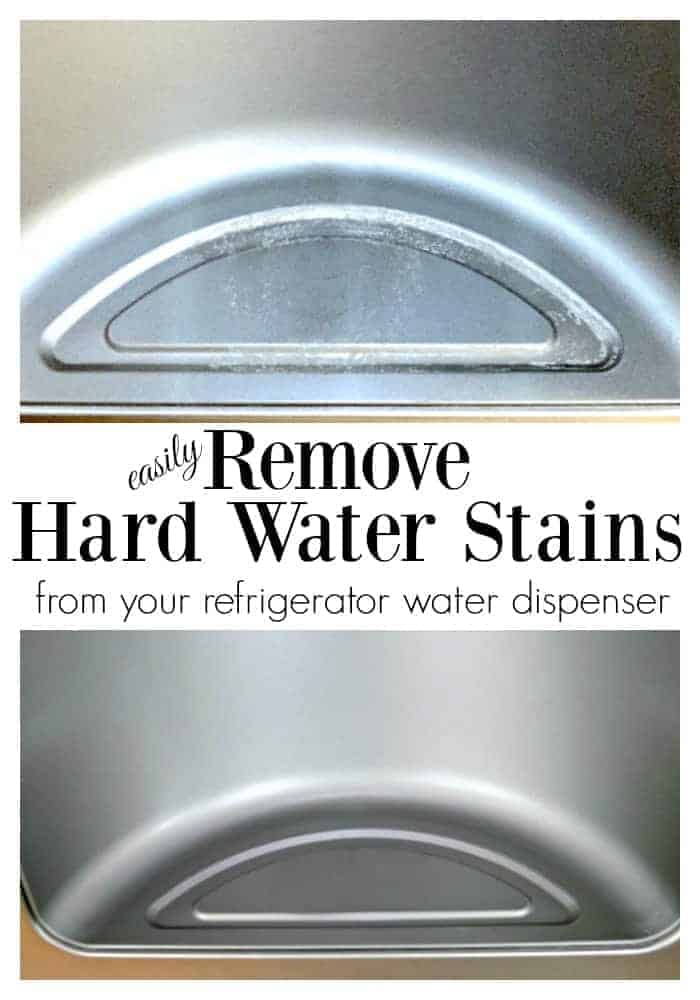 I've tried wiping the tray with a rag from time to time, but it just wasn't cutting it, so I used an old trick that cleaned it right up in about 15 minutes.
I can't believe I'm airing my dirty laundry again but here it is, and it's a close up.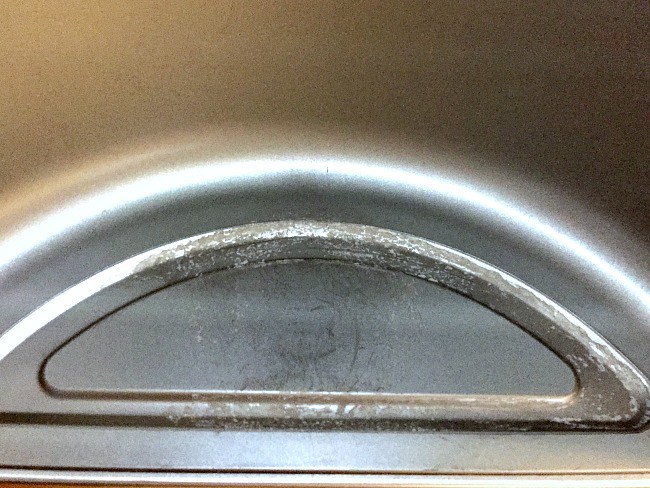 I know…gross. We wipe it all the time but it just doesn't get rid of the hard water stains.
I don't have a removable tray so I had to work right on the refrigerator, but this is so easy that it wasn't an issue. All I had to do was to take a dry paper towel and lay it on top of the tray, making sure the stains were completely covered.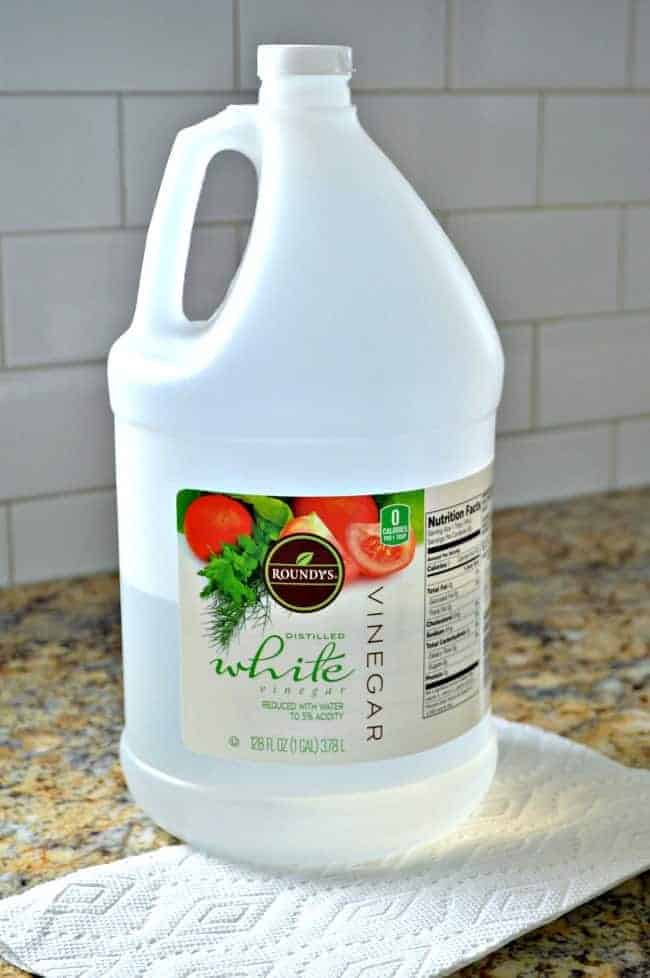 Then I poured vinegar on the paper towel, soaking it. That's it…a paper towel and white vinegar. 15 minutes later and the hard water stains came right off without scrubbing. If it doesn't all come off on the first try, you may have to soak it a little longer, and maybe use a scrub brush. Fortunately, mine came up very easily. Once the drip tray was clean, I used a new vinegar soaked towel to wipe the water spout.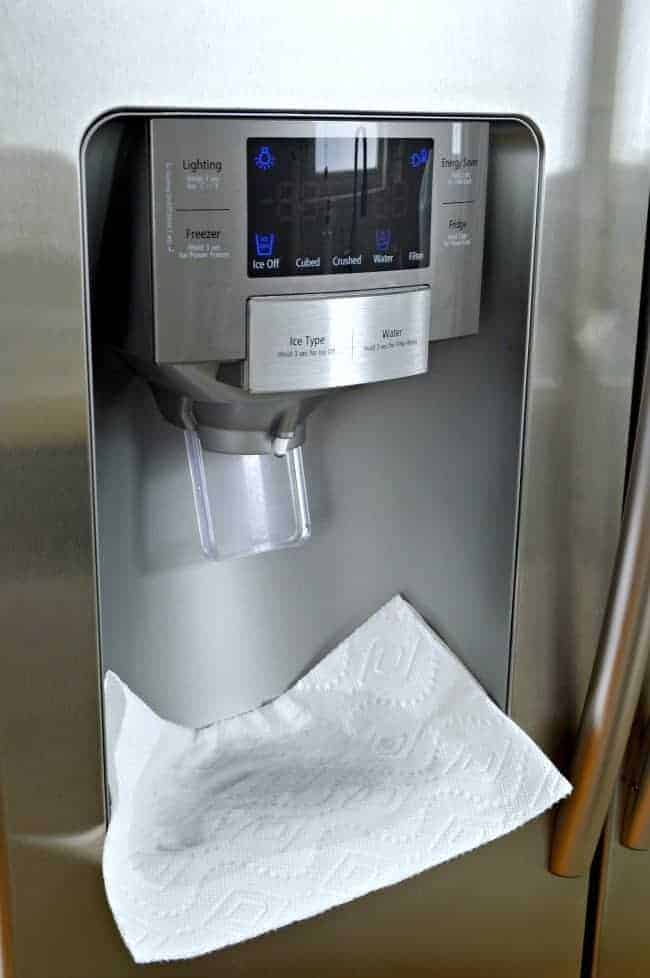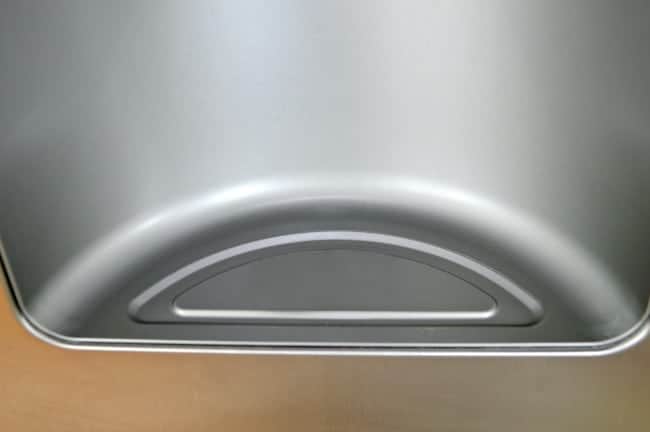 I mean seriously, you can't get any easier. I thought I would have to scrub it or get the chisel out, but one shot and I was done. It's all shiny and new again.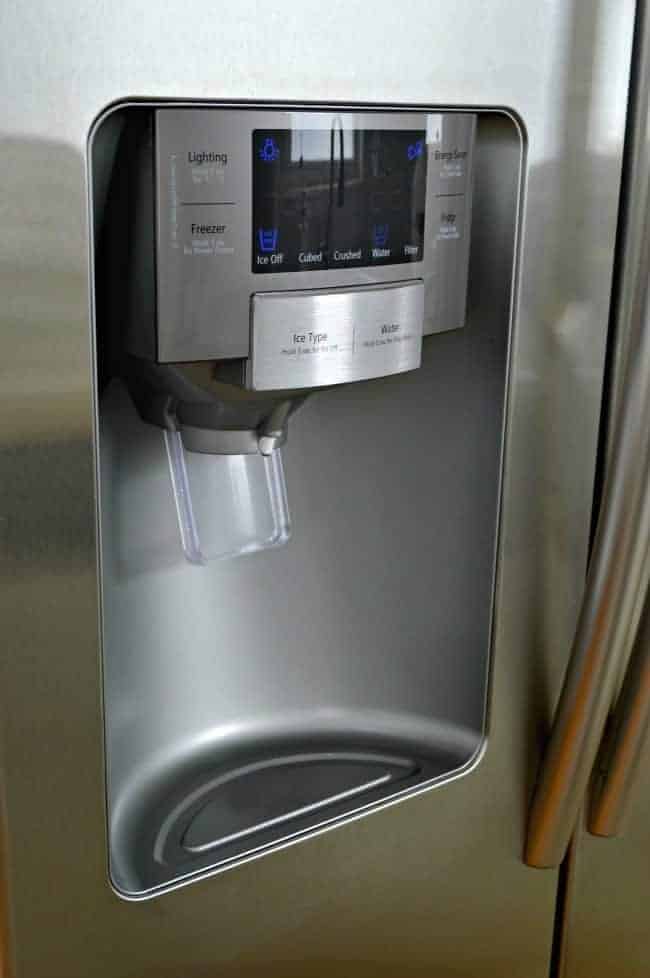 Now I have to get in there and clean the freezer. Ugh…not a job that I like to do, and it there's nothing quick or easy about it.
What cleaning chore do you hate to do?
Check out another cleaning trick that I use for a dirty shower curtain.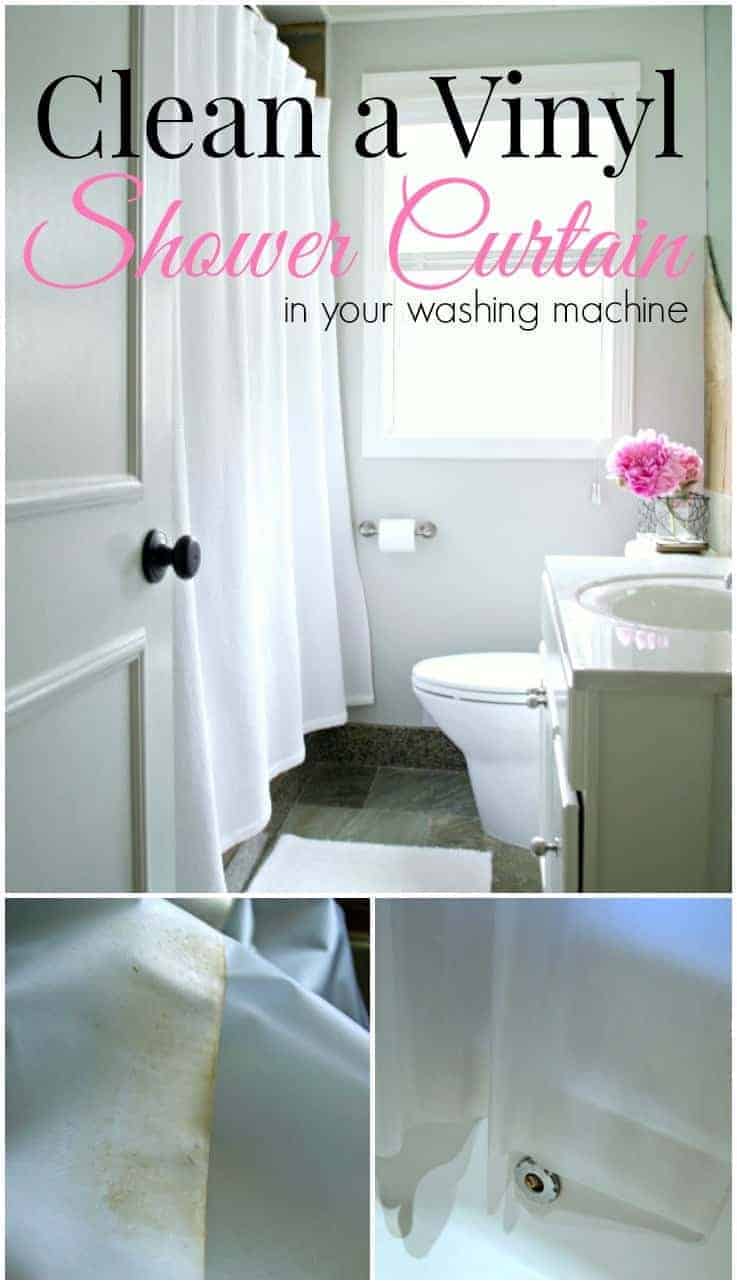 Clean a Vinyl Shower Curtain