Kale Blueberry Smoothie – My Go-To Breakfast
This post may contain affiliate links, please see our policy for details.
A Kale Blueberry Smoothie for an easy and delicious breakfast that's also nutritious.
I'm not a morning person, or a huge fan of breakfast, so it's a pretty big deal when I find something that I like to eat (or in this case, drink).
What's been my go-to for the past year? A yummy kale blueberry smoothie.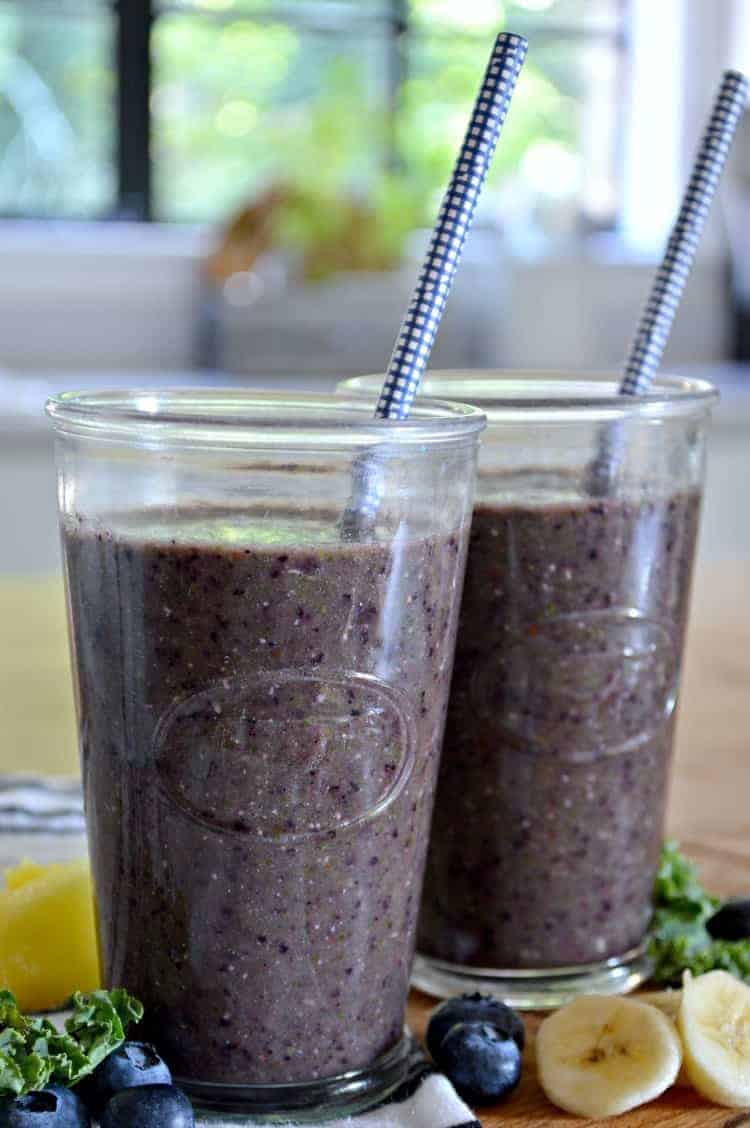 I know…
Kale…yummy???
When it's in a smoothie and disguised with fresh fruit…absolutely!
So let's talk about the pros and cons of this yummy liquid breakfast, shall we?
And when I say liquid breakfast I'm not talking about a Shamrock Shake. We're talking something healthy.
Pros – it's delicious, nutritious and quick and easy to make. Not only that but you don't need an expensive machine to make it.
I've been using our trusty, old blender and it works just fine.
Cons? Well…none in my book.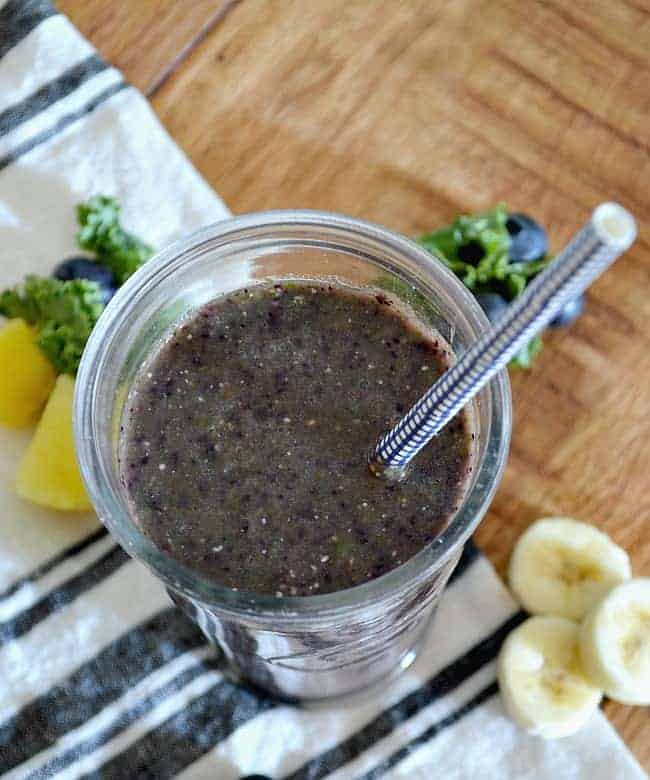 To be honest, when I started drinking this smoothie I was getting them custom made at Whole Foods every day.
Either Roger or I would pop in the night before and have them make it up for me.
I'd put it in our fridge and it would be there for me when I got up the next morning. Yes, it was super easy but also pretty expensive.
Actually, the reason I didn't start making them for myself sooner was because I didn't want to buy a fancy, expensive blender (which I thought we needed to make it).
Once Whole Foods raised their smoothie prices though, I decided to do it on my own using the blender that we had.
If it didn't work, then I'd think about buying a new one.
I'm happy to say that our old blender has worked just fine.
I did have to make a few adjustments so it would blend better, but I'm loving the new recipe, plus I can make two at a time.
One for that morning and the second one gets a cover on it and is good until the next day.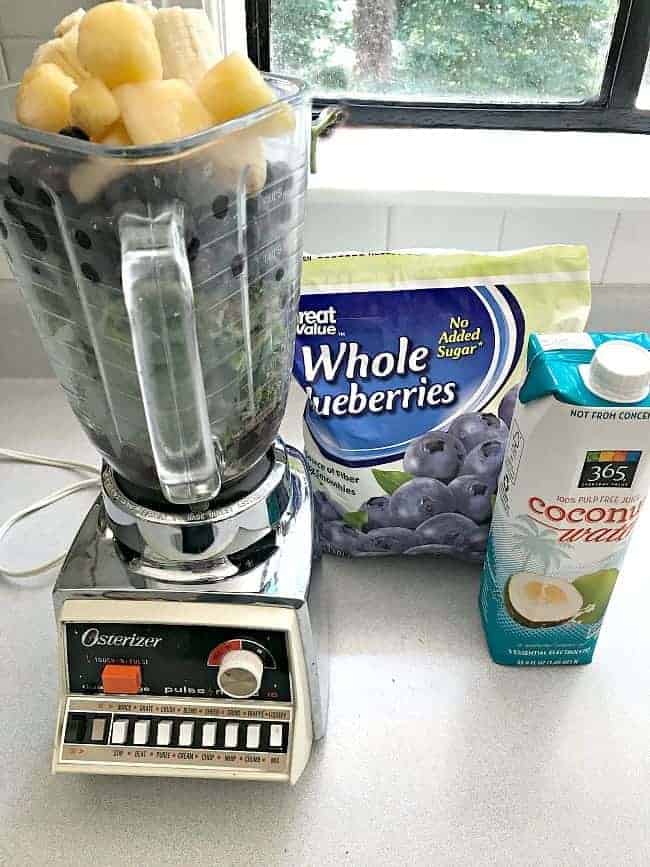 One adjustment I did have to make using our blender (verses a Vitamix) was to use fresh bananas instead of frozen.
Too much frozen fruit is tough on an old blender (ours anyway) so I go with fresh when I can.
You still need some frozen fruit, to add thickness to your smoothie, but it doesn't all have to be frozen.
This is a version of the smoothie that I used to get at Whole Foods every day.
I've perfected it over time to suit my taste and I like to change it up slightly every once in a while by adding fresh strawberries or mango.
That's what's so great about this, you can make it so it tastes good to you.
I'm still not a morning person, but I do look forward to my smoothie everyday.
What about you… are you a fan of smoothies?
What's your perfect go-to breakfast?