This post may contain affiliate links, please see our policy for details.
I'm finally done with my living room redo, and just in time to make a mess again to decorate for Christmas. Oh well, it's so nice to have color on the walls as well as my pictures.
When we moved in 5 months ago, I didn't put anything on the walls knowing that I would be painting and moving things around. The one bonus to not putting pictures up is that I didn't have to fill any holes.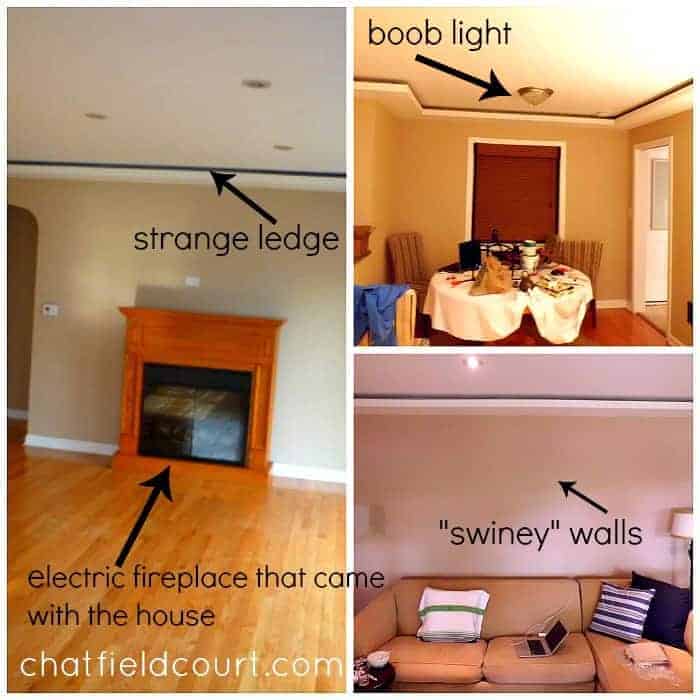 My house was a foreclosure, so the bank came in and fixed all the walls, I'm assuming because there are no holes on any walls, and painted them a lovely swiney (is that even a word?) beige.
So let's start with some before pictures.
Just to remind you, we live in a 1200 square foot ranch with a basement.
Our living, dining and entryway are one big room so lots going on in this space. It measures 16×30, or nearly 500 square feet, almost half the size of our whole upstairs.
Looking at the before pics, it's really hard to see the pink in the paint, but believe me, it's there, and in every other room too.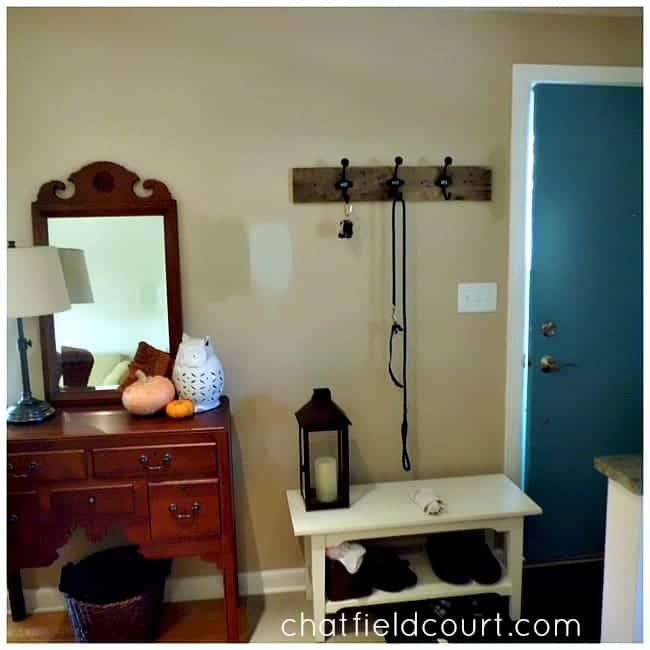 This picture is before I painted the walls. I had already gotten my new woven blinds on the windows, my new area rug and my blue and white pillows.
I also replaced the electric fireplace for a painted dresser, my husband just removed the top drawer to put our tv box in, instant media cabinet.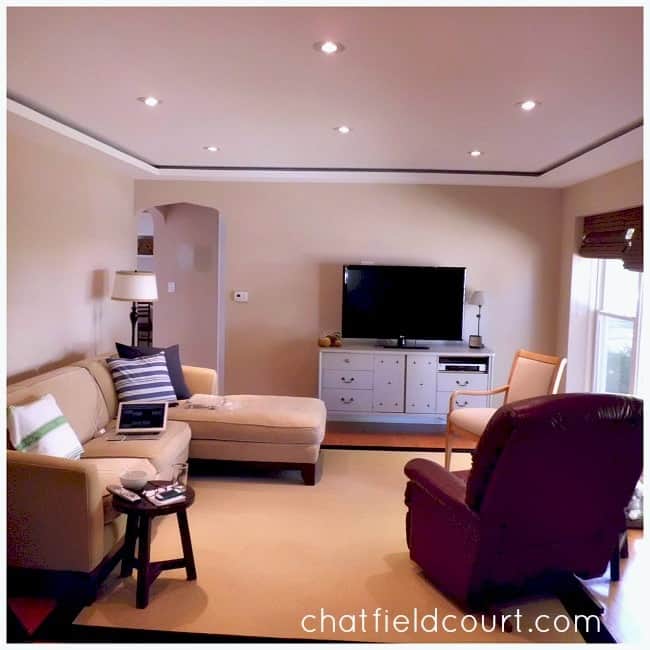 Enough talk, here are the after pictures…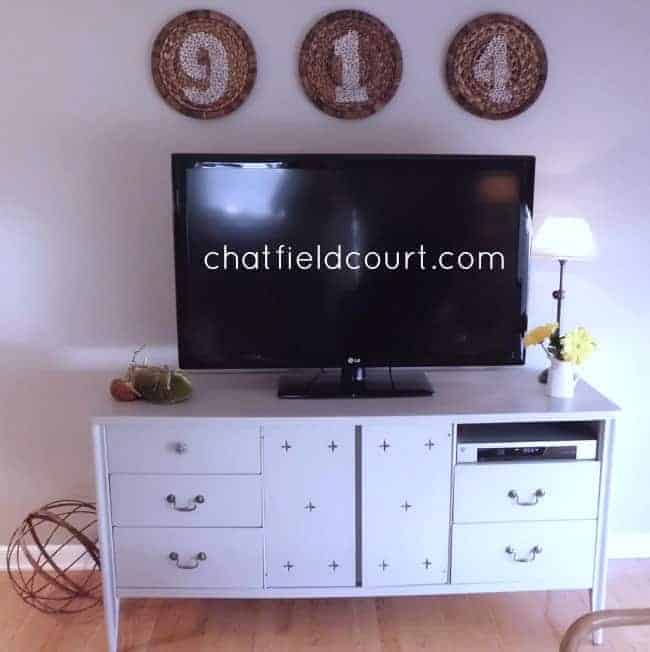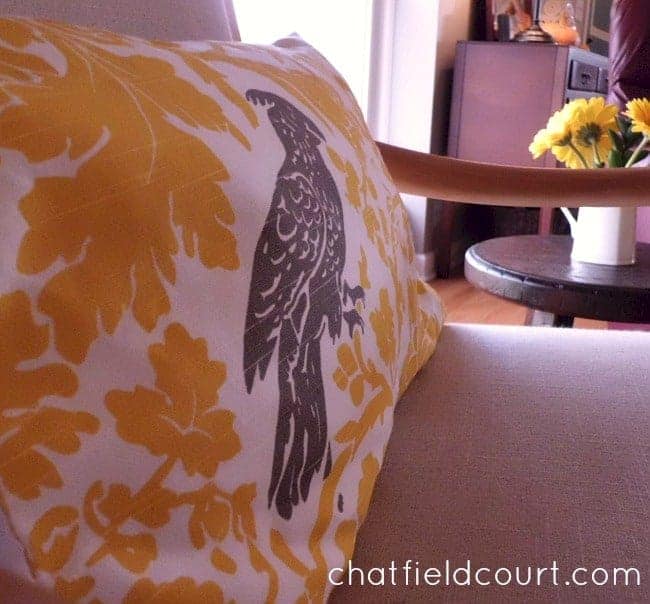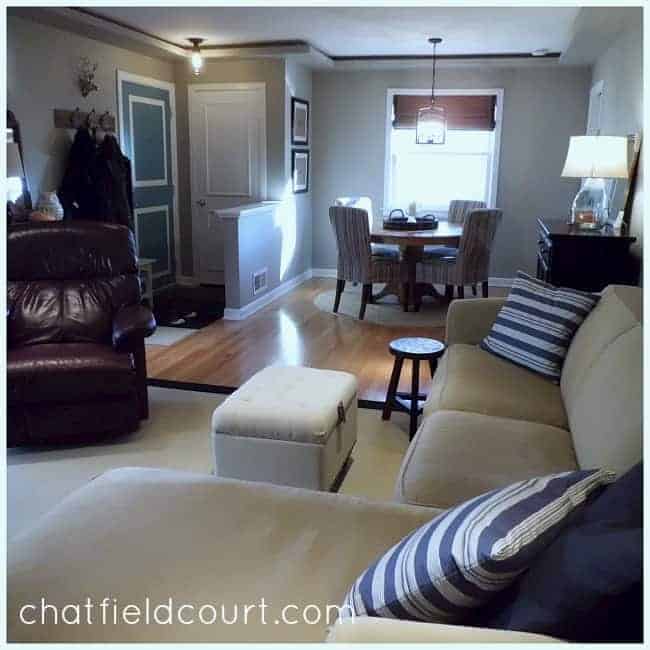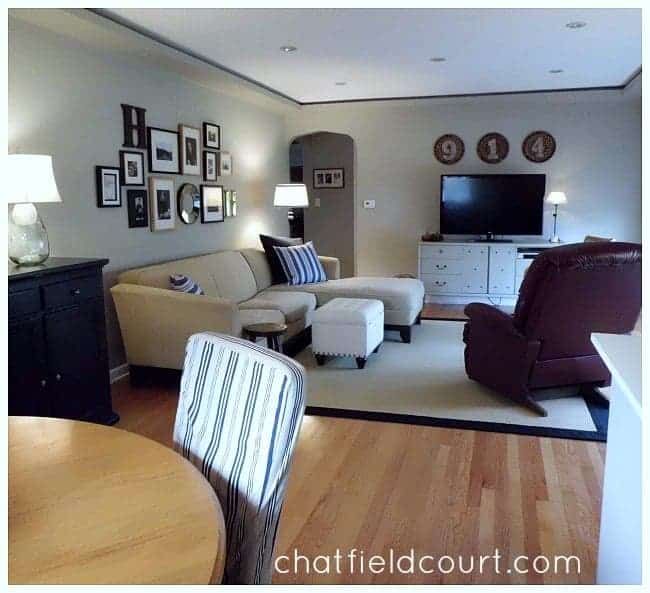 And yes, we do have a leather recliner.
I know it's not the most stylish piece, but it's my husband's chair that he sits in every night, in the room we use all the time (real-life living room).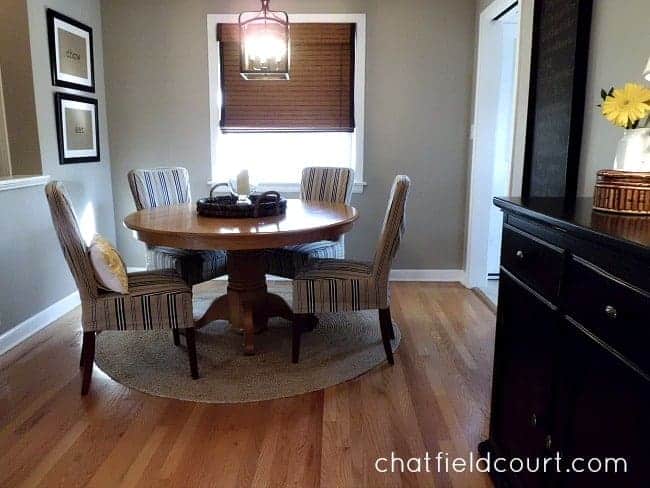 I will do a follow-up post this week on all the little details, paint colors, etc., and explain why I repainted the living room.
Here is one more pic…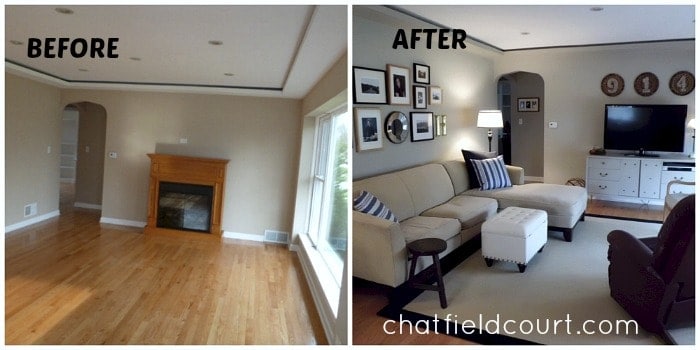 Thanks so much for stopping by.