*As an Amazon Associate and member of other affiliate programs, I earn from qualifying purchases.
The title should say "I've Had So Much Trouble Painting my Media Cabinet" but I thought it was too long for a post title. 😉 Ugh, do you ever feel like everything you do turns into a big disaster? I don't know what's going on lately but my projects that should be relatively easy have been turning into time suckers because of mistakes. It seems like I've been taking 1 step forward and 2 steps back.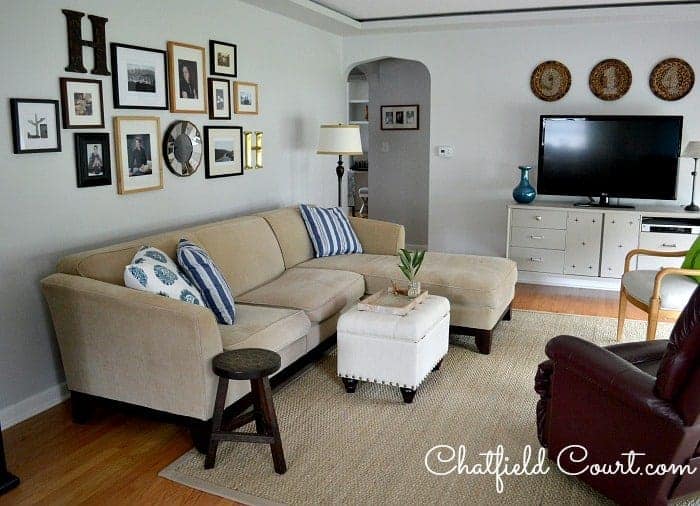 Anyway, I just repainted my living/dining/entryway and shared the results in this post asking you what you thought about the color of media cabinet with my new wall color (Ben Moore Gray Owl 50% strength).
Thank you for all of your input on this!
It confirmed what I thought myself, that I should paint it navy (which is the accent color in my room). I had been wanting to try BM Hale Navy and this was the perfect place to do it.
Everything started out well, I removed the hardware and took the empty drawers outside to be sanded (the piece itself is too heavy to move outside to paint so I did it right in my drop cloth strewn living room).
After everything was sanded I primed and then painted, lightly sanding between coats. I loved the color but wasn't real happy with the way the top looked, because it's a dark color you can see every brush stroke.
I hoped that sanding a little and applying polyurethane would give it the look that I was hoping for. I applied the poly, only to the top, and ended up not liking the shine (I used satin). Remember the 1 step forward, 2 steps back? I wound up spilling half a can of the poly on my brand new seagrass rug!
I cried a little bit on the inside and went to cleaning up my mess. It's a good thing that it was waterproof because after a good scrubbing and rubbing, I think I got it up enough that you can't tell.
Because I wasn't loving the poly on the top I ended up sanding it down really well so I could prime and paint it again. I was going to apply some finishing wax but decided to leave it alone for now. Here is the result of all my shenanigans.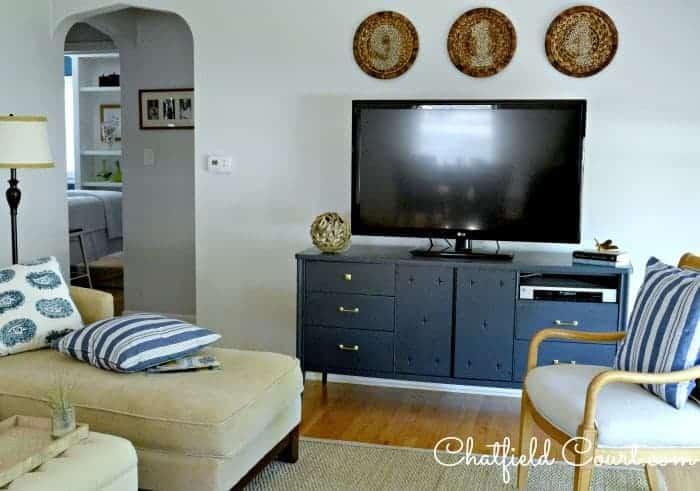 Much better, if I do say so myself. I got a great suggestion from the fabulous and stylish Kim of Savvy Southern Style to use brass hardware with the new color and she was so right! The brass looks perfect with the navy.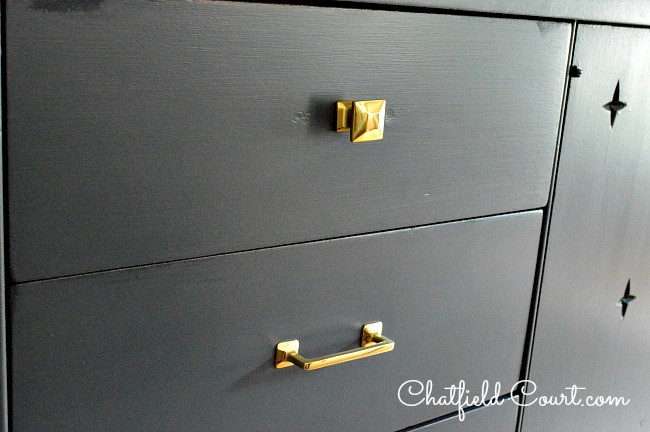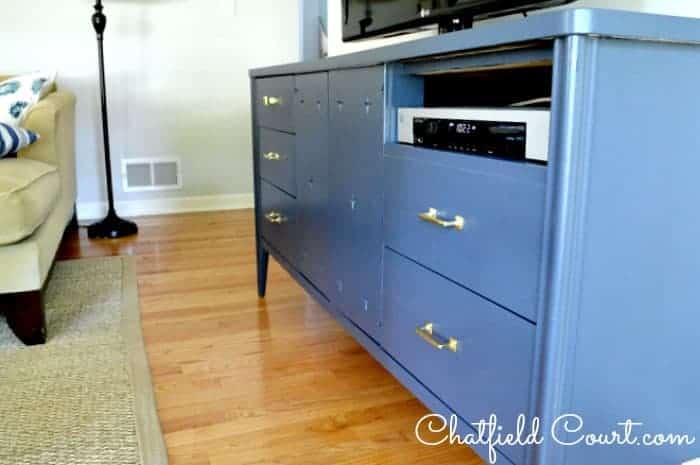 I'm still trying to style the cabinet in different ways, so I'm not sure that nothing here will stay. The flat screen is so big that there isn't room for much and I'm not into little things sitting around.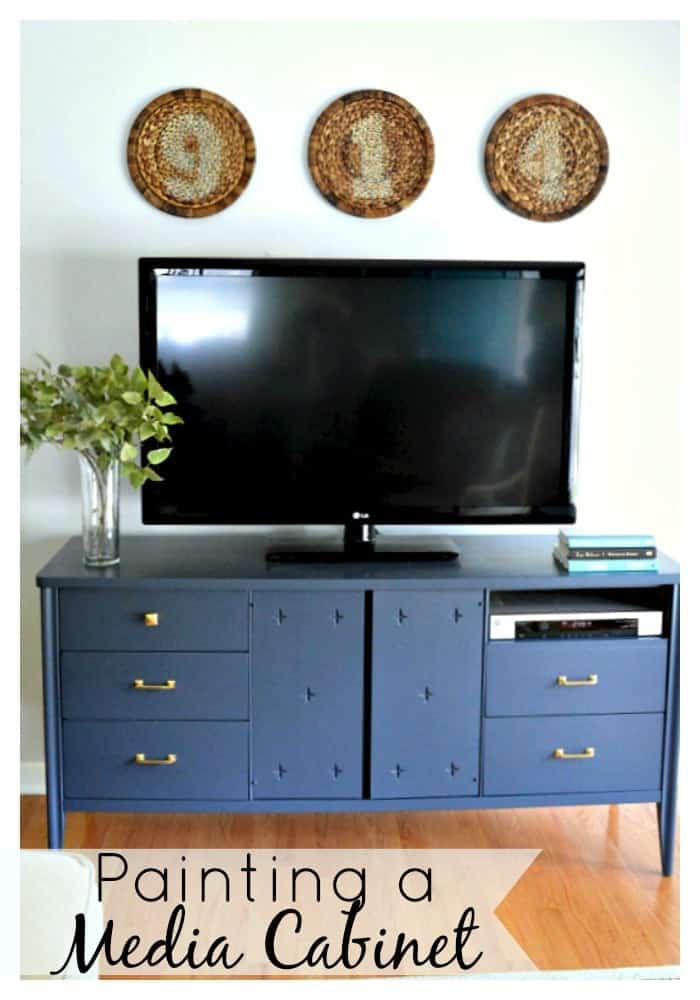 I will say that I don't want to paint any furniture for a while. I'd like to do a simple and quick project please. 🙂 So what do you think? Does it look better with the wall color? Have you ever done a project and took 1 step forward and 2 steps back?