Disclosure: As an Amazon Associate and member of other affiliate programs, I earn from qualifying purchases.
It's finally here...the project I've been dreading for the last year and a half...the kitchen reno. I know, I know, I'm a DIY, home improvement blogger...I'm supposed to like projects.
I do love everything about a new project but this one is a different beast for several reasons. The biggest reason for the dread is that I am working with my husband on this one.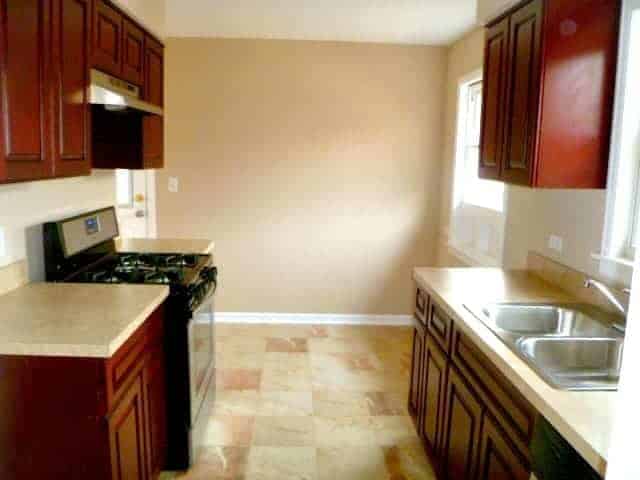 Now, I love my husband, truly I do but he has his own ideas about what should happen in this kitchen and none of them jibe with mine (he would be good with a piece of plywood attached to the counter to make it a little larger).
I've done most of the work on all the other rooms so I never really had to worry about him injecting his opinions. Sure, I consider his thoughts if he has them, but as long as I don't spend too much money, he's good with whatever I do.
Kitchen renos don't come cheap though so my tightwad cheap frugal husband will be a little hard to handle during this one (love ya honey!).
The other problem is the mess that comes with this kind of reno (especially for a clean freak like me) and the loss of the use of your kitchen. If you've been through one of these before I'm sure you understand.
Fair warning...my kitchen is really small so getting good shots is tough.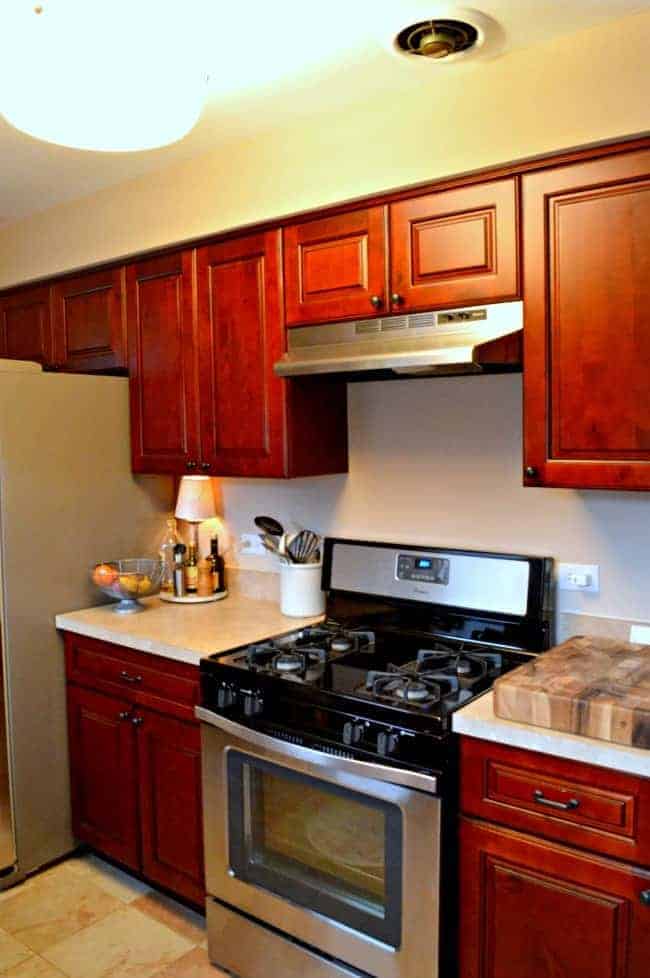 Now that that's out of the way, let's move on to what I hope to accomplish. First of all we are working with a very small kitchen, galley style built in the 50's.
The lighting is really bad and we have no room to prepare food. The appliances are all new, as are the cabinets (which are cheap and stained almost red) and the tile floor so they all stay.
My wish list:
remove both soffits from above cabinets
paint cabinets
remove one cabinet and install 2 reclaimed wood shelves for everyday dishes
ceiling treatment
add recessed lighting
add new light over sink
add lighting under cabinets ? (not sure about this one yet)
new farmhouse sink
extend counter
new countertops
build new cabinets for counter extension (to store garbage/recycle containers and pantry foods)
raise window sill to accommodate new counter
new subway tile backsplash
build stove hood
remove old, greasy ceiling fan
paint the walls and trim
add some molding around ceiling
fix or replace back door
We may need to add or subtract but that is my wish list. All the work will be done by us...everything...even the cabinets and stove hood.
The biggest worry right now are the countertops, which are expensive, and the new cabinets.
We will likely have to build them because they are being placed in an awkward spot but my husband was a furniture maker in another life so it's just about the time it will take to build them.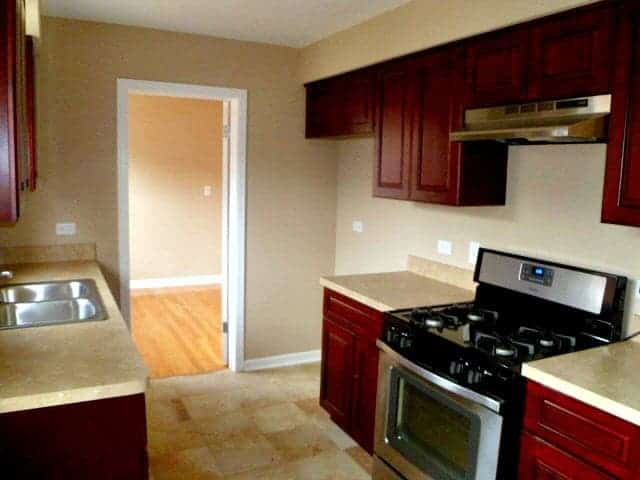 We've already begun doing some small things to get the soffits removed, which is our first task, so things are moving along. I'll be posting more progress pictures on Instagram if you want to follow along.
Remember when you had to plug in your kitchen clocks?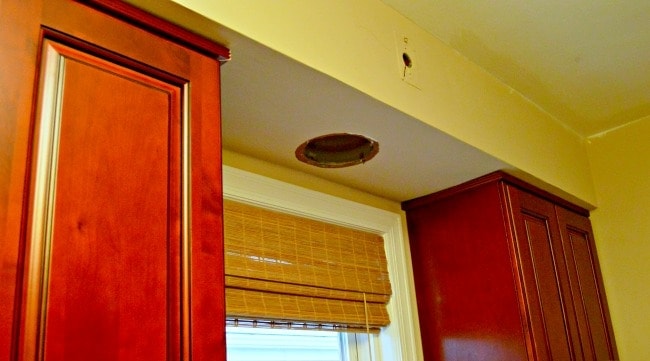 Wish us luck! 🙂
Have you been through a kitchen reno before? What was your greatest challenge?
Want to skip ahead and see the finished kitchen? Check out our kitchen remodel reveal.