Turmeric Oven Roasted Cauliflower Recipe
*As an Amazon Associate and member of other affiliate programs, I earn from qualifying purchases.
How to make an easy turmeric oven roasted cauliflower recipe that is a perfect healthy side dish.
It's the start of a new year, which means that it's time to shed the extra pounds that we gained during the holidays.
I'll definitely be making my healthy smoothie for breakfast as well as this easy oven roasted cauliflower recipe as a side dish for our dinners.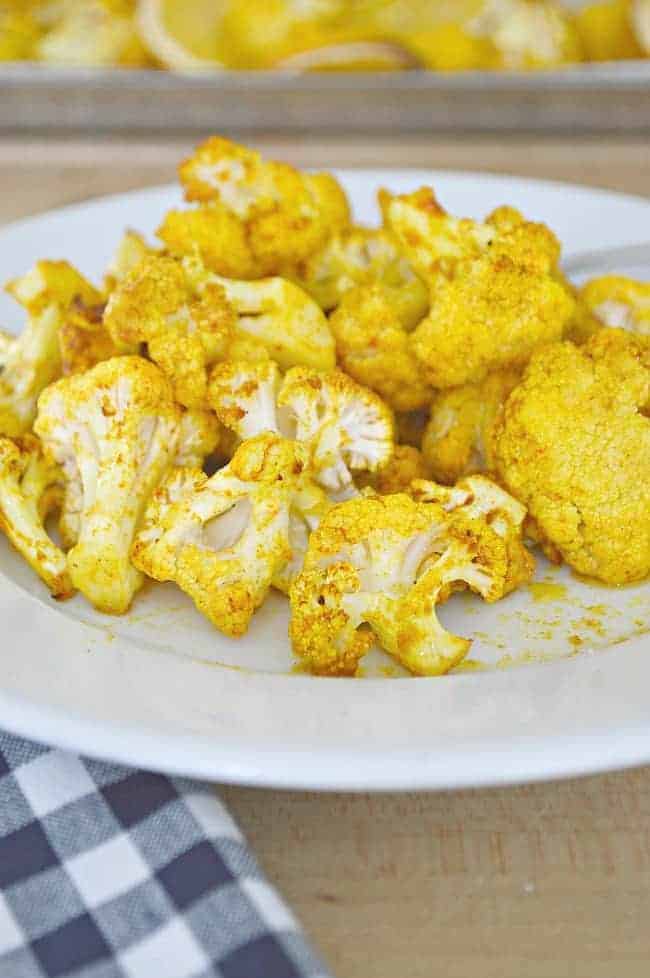 I'm usually a pretty healthy eater but the holidays are always a challenge in that department.
Roger and I have not been very careful about our diets so starting today we are making a change.
A healthy diet change.
We're cutting way back on sugar and loading up on veggies, including this roasted cauliflower recipe.
My youngest daughter is a vegetarian, has been most of her life, so she's shown us lot's of different ways to make veggies that taste good.
And this definitely tastes good, plus it's super easy to make.
Pssst…I whipped up a video while I was making this recipe so make sure you check it out, here (it's also playing in the post).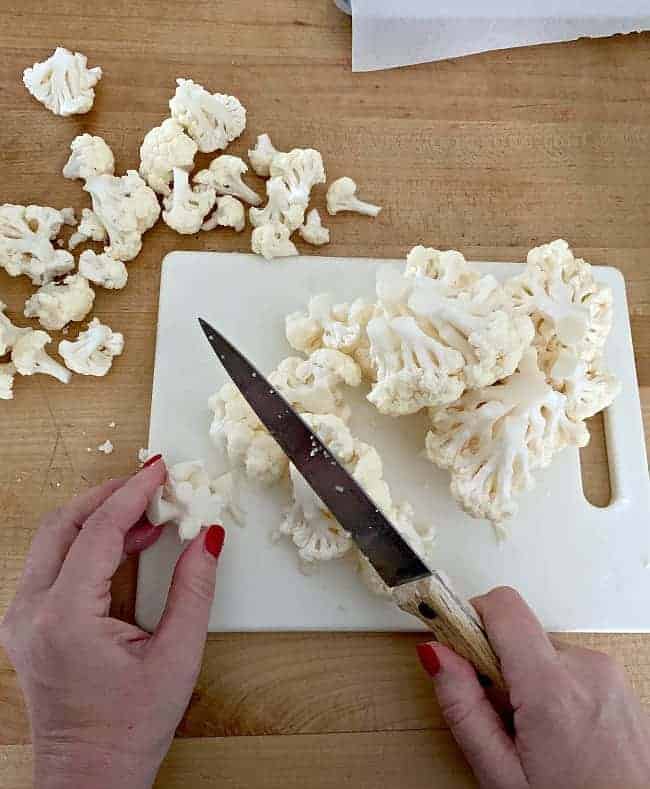 The hubs is usually open to most things but he wasn't sure about the orange.
I love it. It just adds a hint of citrus and works well with the turmeric and paprika.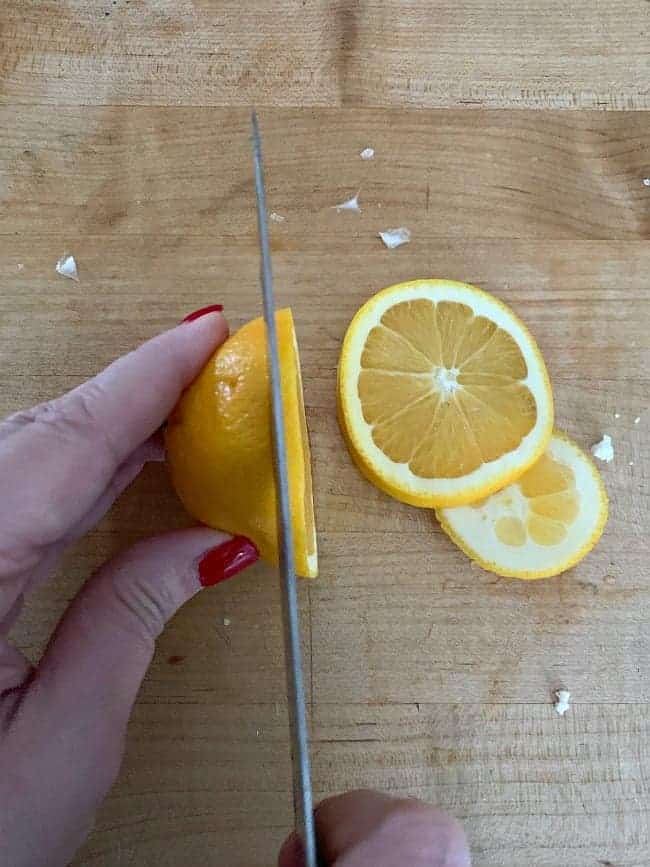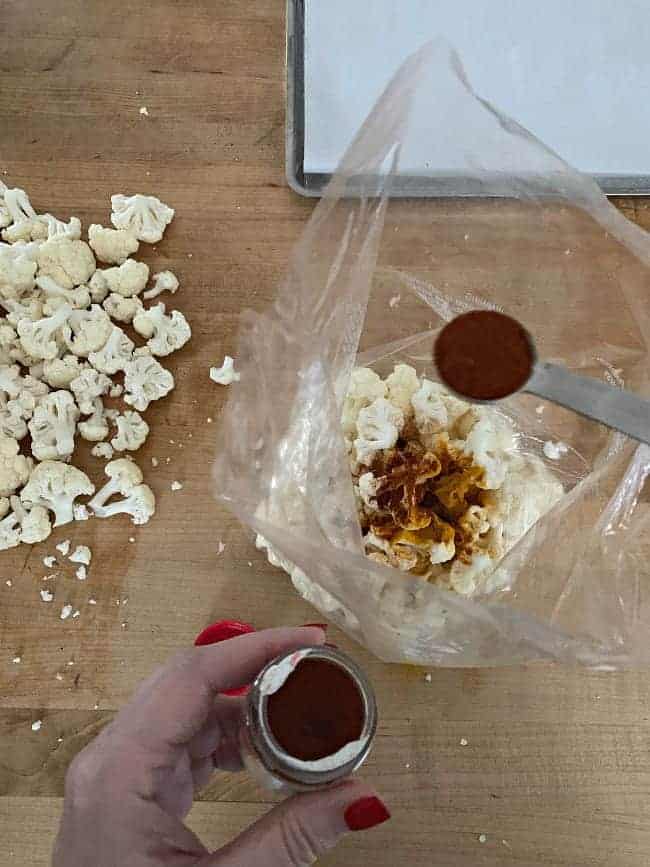 Plus, by placing it on top of the cauliflower, it adds a bit of moisture so the cauliflower doesn't dry out.
You could also try lemon or lime. If citrus isn't your thing, you can just skip it.
Yum, we had it with fish and it was the perfect side dish. It's also good reheated.
Just pop it in a small frying pan on low and heat it up.
We're well on our way to a healthy January. Who's with me?
The Cooking Housewives have been busy cooking up their favorite healthy recipes so make sure you check them out.