How to Fill Screw Holes in Wood
*As an Amazon Associate and member of other affiliate programs, I earn from qualifying purchases.
How to fill screw holes in wood the easy way using wood toothpicks and wood glue.
Have you ever tried to replace door hinges or a new door stopper in your home only to find out that the screw hole is too big or stripped out?
I know…me too!
Well, there's a super simple and cheap way to fix it without using any kind of complicated tools or wood putty.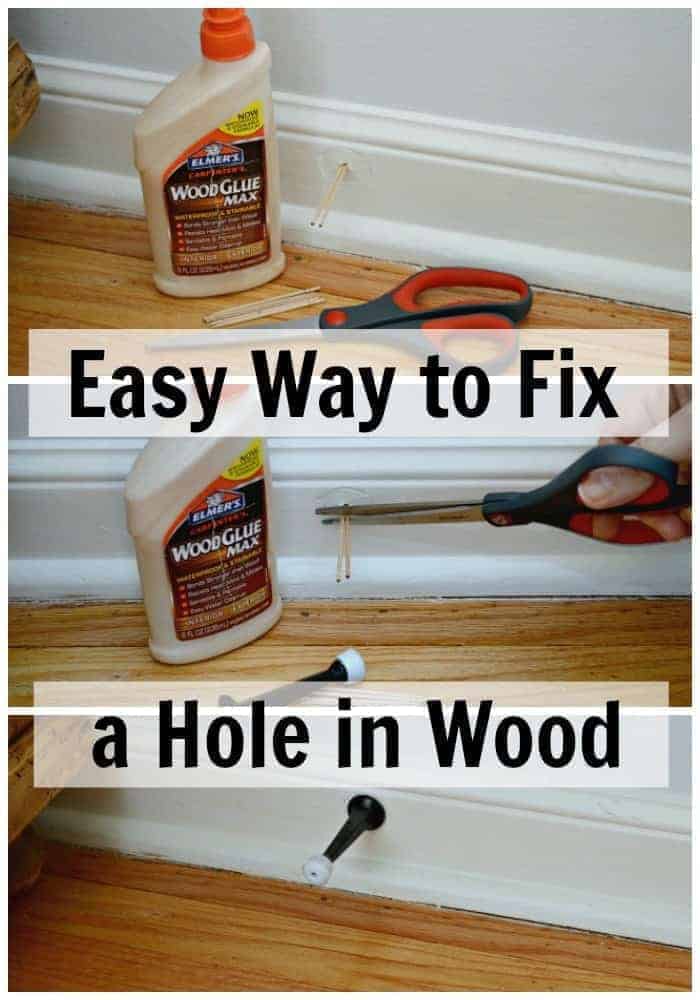 When we bought our house in 2013 it was a foreclosure.
We got it for a great price but it was stripped of almost everything, including the big things like the hot water heater and the bathroom vanity.
It also was missing a lot of the little things, like the door stoppers for all the doors.
The first time we opened a closet door too quickly and almost went through the wall, I knew that I needed to install door stoppers, pronto! Otherwise I'd be adding "fix holes in the walls" to my ever-growing list.
The holes were already in the wood trim so I picked up several door stoppers from Home Depot, figuring it would be an easy fix. Well, it wasn't that easy.
The holes were too big for the new stoppers so, instead of drilling new holes and fixing the old, I filled the holes with glue and toothpicks so that the door stopper had something to "grab" onto.
Supplies to fix screw holes in wood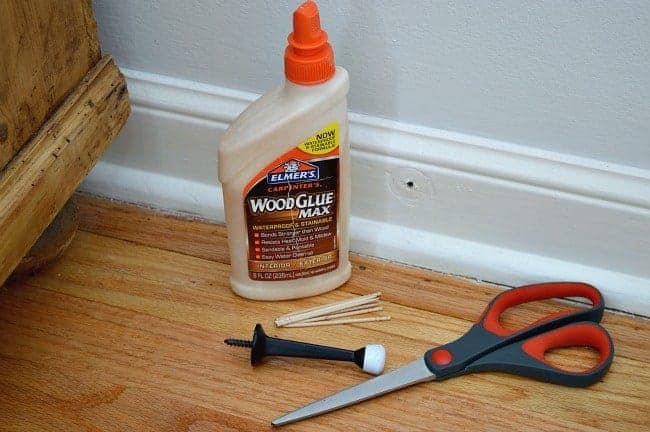 How do you fill existing screw holes?
First you want to put some wood glue on a scrap piece of cardboard.
Trim the toothpicks down with the nippers or scissors.
Coat bottom of toothpicks generously with the wood glue. Stick toothpicks in hole until snug.
Tap the toothpicks lightly with a hammer to ensure they are in as far as they can go.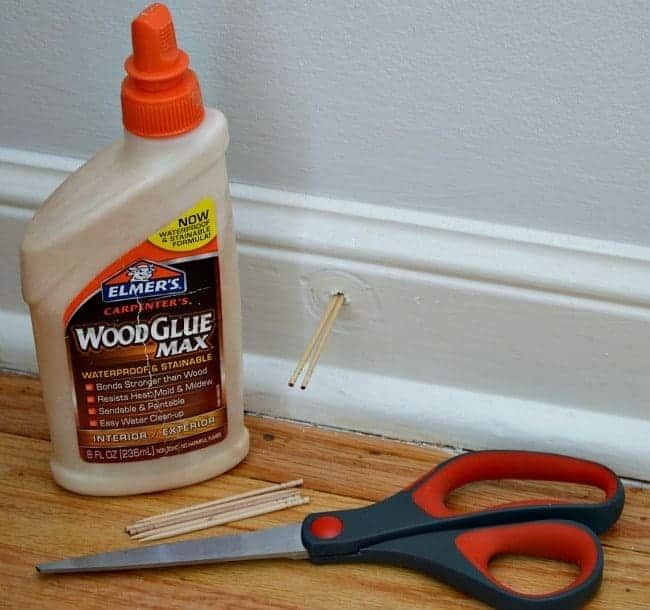 Let glue dry 1-2 hours. After glue is dry, use nippers to cut end of the toothpicks off so they are flush with the wood surface.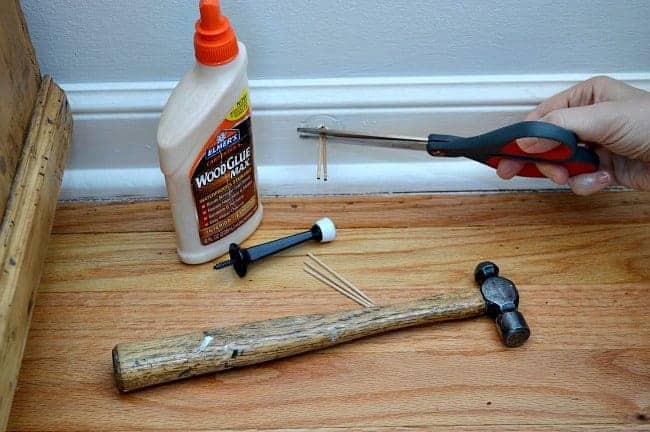 Twist your door stop into the hole and…voila!!!
The screw of the door stopper grabs onto the wood of the toothpicks.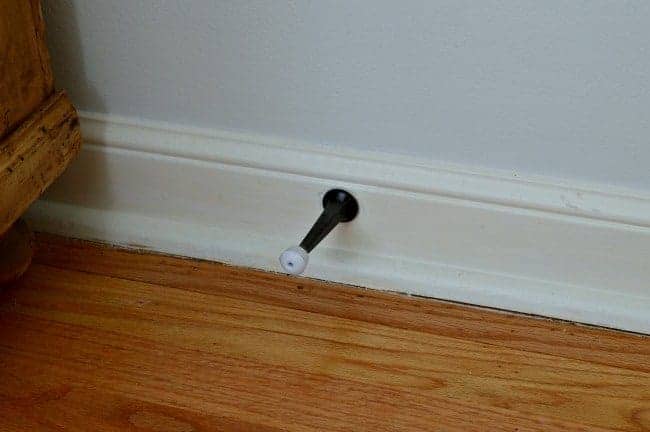 Have you ever used toothpicks to fill screw holes?
Check out the projects where we've used this trick