Disclosure: As an Amazon Associate and member of other affiliate programs, I earn from qualifying purchases.
We don't have a formal entry in our new house, you open the door and kind of spill into the living room. There is a knee wall that separates the dining area, but there is not much of an entry.
I do have a coat closet, it is right behind the front door and it's awkward to get into when you are going in and out, so I knew that I wanted to put up a some hooks to hang our keys, dog leash and coats on.
I also wanted to have an entryway bench so we could sit and put our shoes on, since we don't wear shoes in our house.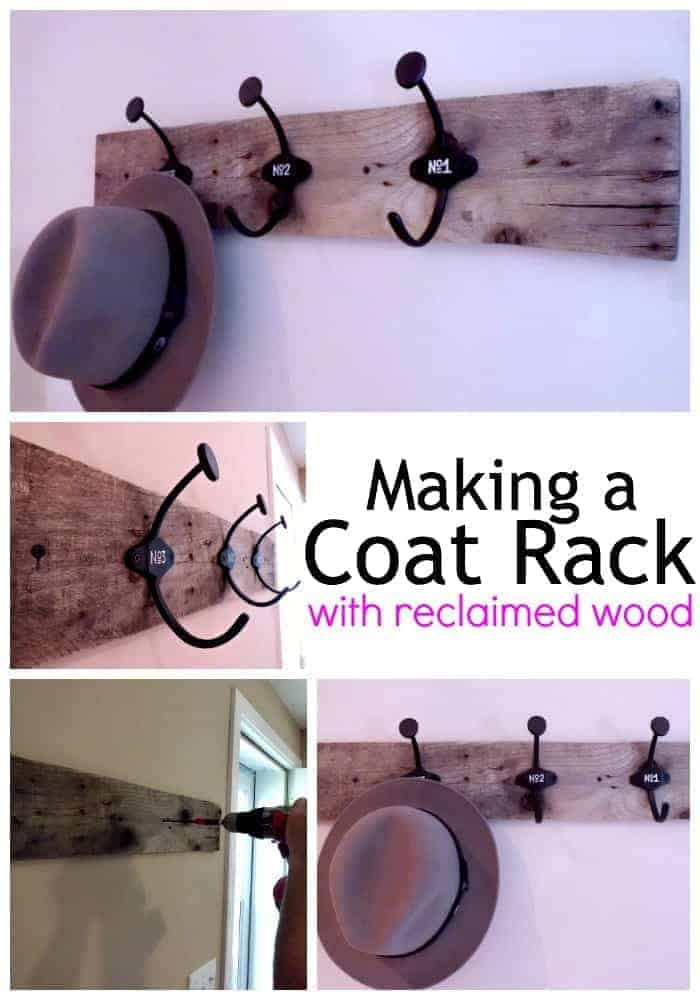 Now...I am the kind of person who, when I come up with an idea, I want it done right away. Roger, on the other hand, likes to contemplate every little detail.
Drawing out the process until it drives me mad. Of course, he is just stalling so he can work on the cars or do something in the garage, but I nag persist until he has no choice but to help me. My thought was to get some coat hooks and put them up on the wall.
Easy and quick and another job off the list. My husband, however, had his own ideas.
l got 3 hooks on the Pottery Barn website a month ago and thought they would work well. My plan was to just screw them into the wall, using anchors, but my husband, of course, didn't like my idea.
He thought that we would have to put too big of holes in the wall for the hooks, and that they wouldn't stand up to the abuse of hanging coats and other things on them day in and day out.
He wanted to use a piece of wood and then screw the hooks into that but I didn't want a white painted piece of wood on the wall, it wasn't really the look I was going for.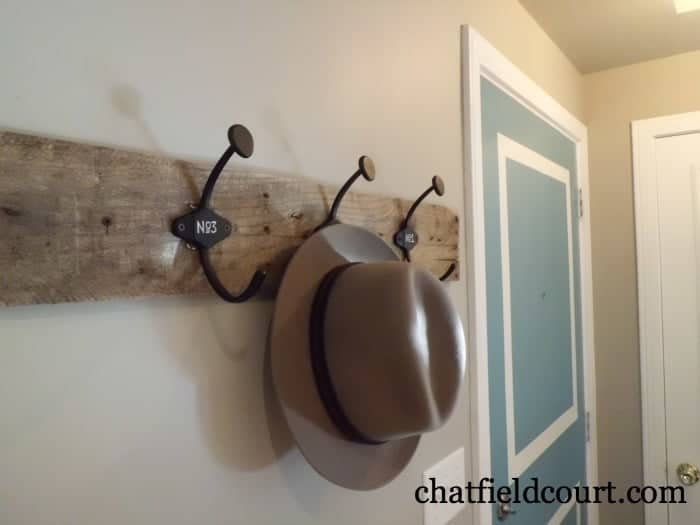 I went searching for some reclaimed wood, something that was a little thick, in order to support the hooks. After searching everywhere for something I liked, I finally found this board on the side of our garage, of all places, covered in bugs and dirt. It was nice and aged, just like I wanted.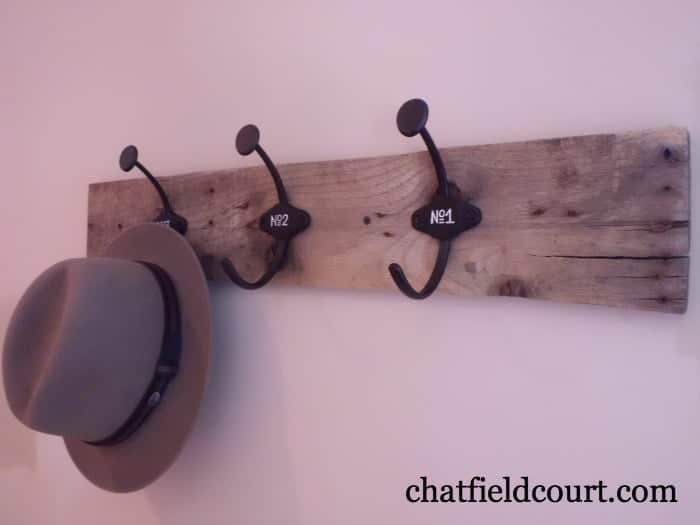 All we did, after we cleaned it up, was to pull out the old nails that were in it and then we cut it down to the size I wanted (and when I say we, I mean my husband ;)).
I found where the studs were in the wall and screwed it onto the wall in two places (make sure to use screws that are long enough to grab into the studs).
Next we measured so that the hooks were spaced apart evenly and screwed them into the wood. It took a month to do it, but it is done. Cross it off the list!!
Next!!!
Do you like things done right away or do you need to think about it for a while?