The best lemon bread recipe that's easy to make using fresh lemon juice and lemon zest. Plus a big baking fail.
I know I've said this before but I'm so not a sweets kind of girl. Savory is my jam but once in a while I find something sweet that makes my tastebuds happy. This lemon loaf is just that.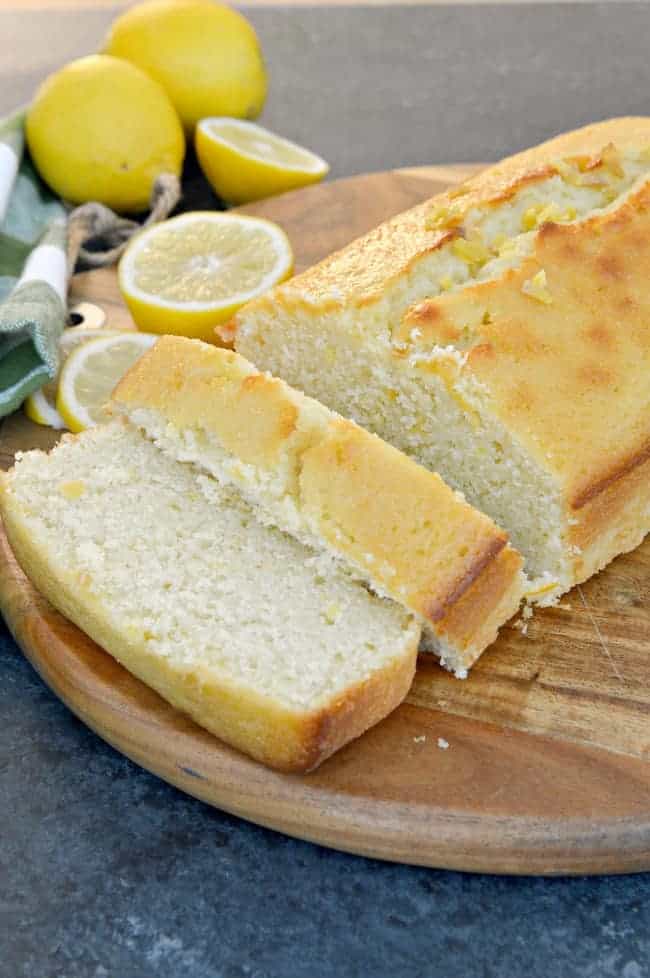 There must be something with certain loaf recipes because my easy banana bread turns my head just like a bag of salt and vinegar chips.
Anyway, this recipe, just like my banana bread, is so easy to put together and has become a huge hit in our house.
A big baking fail!!!
Full disclosure before we get into the recipe. The first time I made it I forgot to add baking soda.
Hey, sometimes baking accidents happen!
The lemon bread came out looking good and tasting good but was very dense. I knew right away what my mistake was and set out to make a new loaf, much to Roger's delight.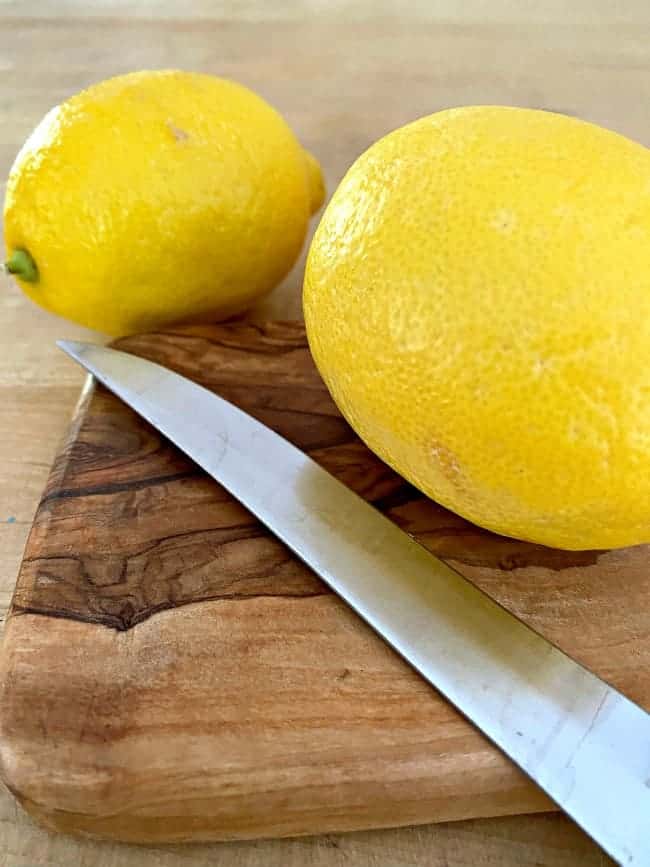 Lemon Bread Ingredients
Check out the RECIPE CARD at the end of the post for the full recipe.
lemons
flour
butter
3 eggs
sugar
baking powder
baking soda
milk
lemon zest
You want to start by sifting your dry ingredients in a mixing bowl. Add your lemon zest.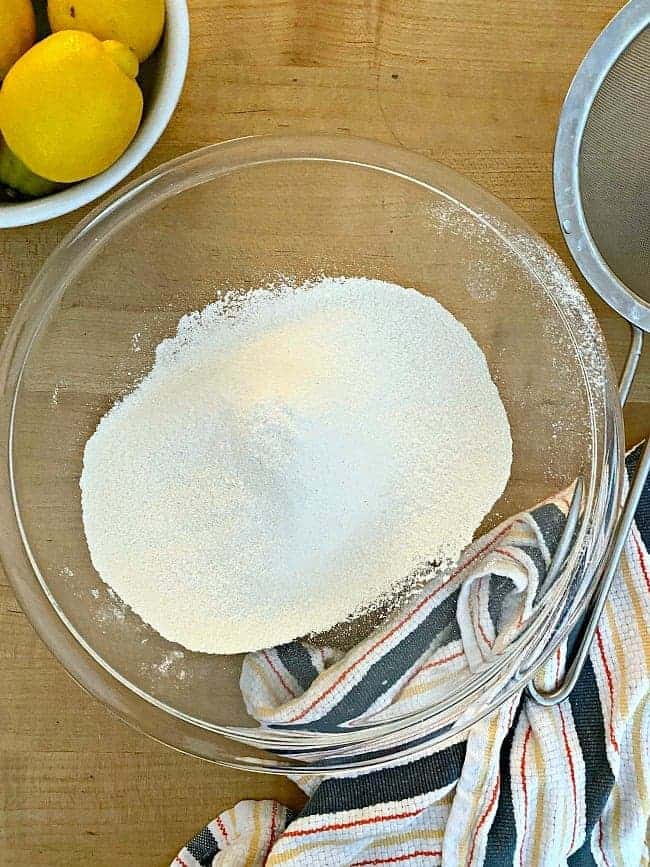 Once that's done you need to cream the butter and sugar. I used my stand mixer for this but you can definitely use a hand mixer.
A couple of quick notes when mixing this recipe...
You will get a better result if you take your eggs and milk out of the refrigerator 30-60 minutes before you start to make your recipe. Also, the butter should be room temperature for easy mixing.
Make sure you scrape the sides of the bowl a few times while you are mixing.
When you add the fresh squeezed lemon juice to the batter it will curdle. This is a good thing with this recipe. You actually want to see it curdle.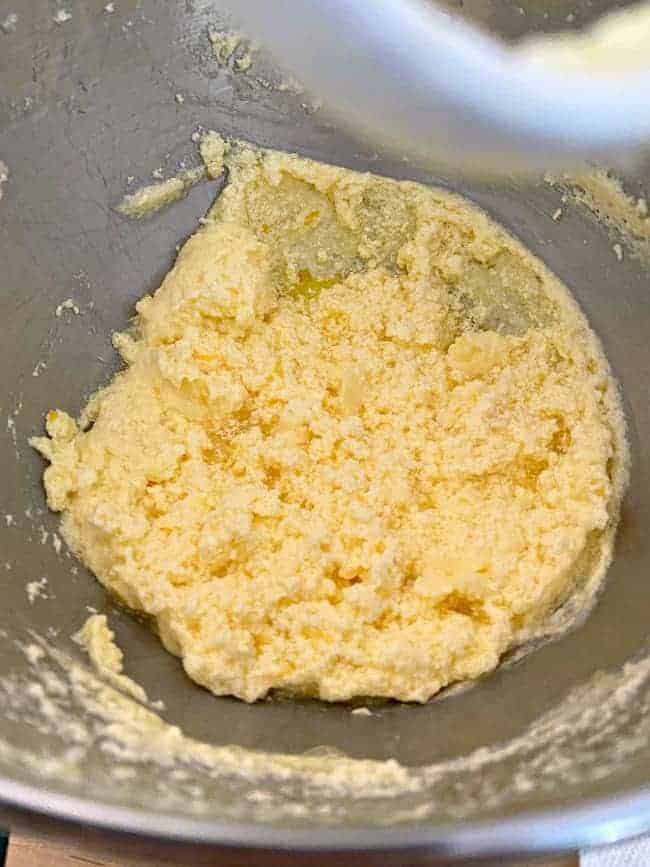 After you're done mixing all of your ingredients together, pour your batter in a greased and floured loaf pan.
Trust me. Spending those few extra minutes to grease and flour your pan will be worth it when you try to take it out.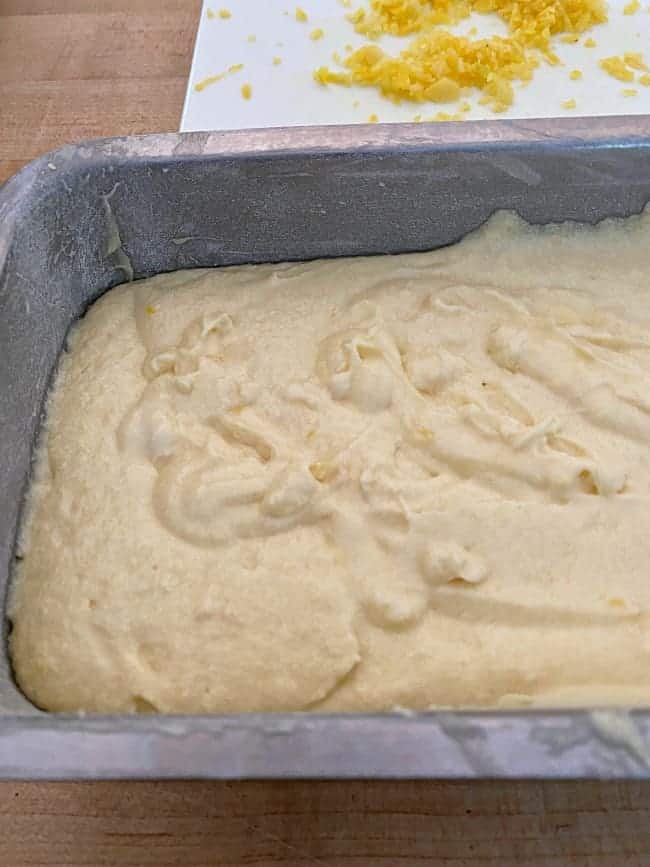 I'm happy to report that my second try with this recipe was a success!
Perfectly golden brown with a touch of sweetness and the right amount of fresh lemon tang. If you love lemon like I do you'll love this recipe.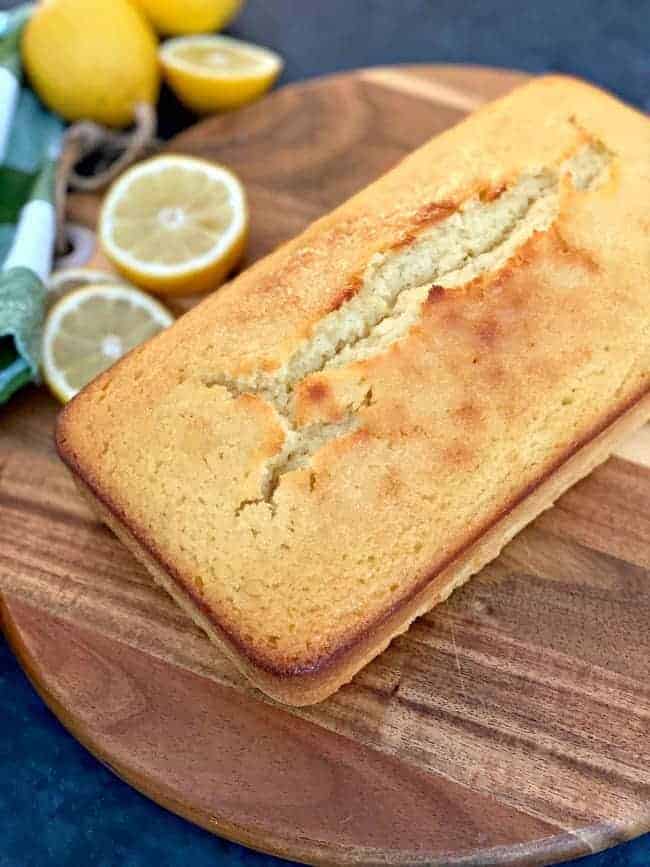 To drizzle or not to drizzle...your lemon bread
I know that a lot of people like to drizzle their lemon loaf with a fresh lemon glaze. I made some for the first lemon loaf but left it off of the second one. It's easy enough to do but I didn't want the extra sweetness.
Roger liked it just fine without as well, and he has a major sweet tooth.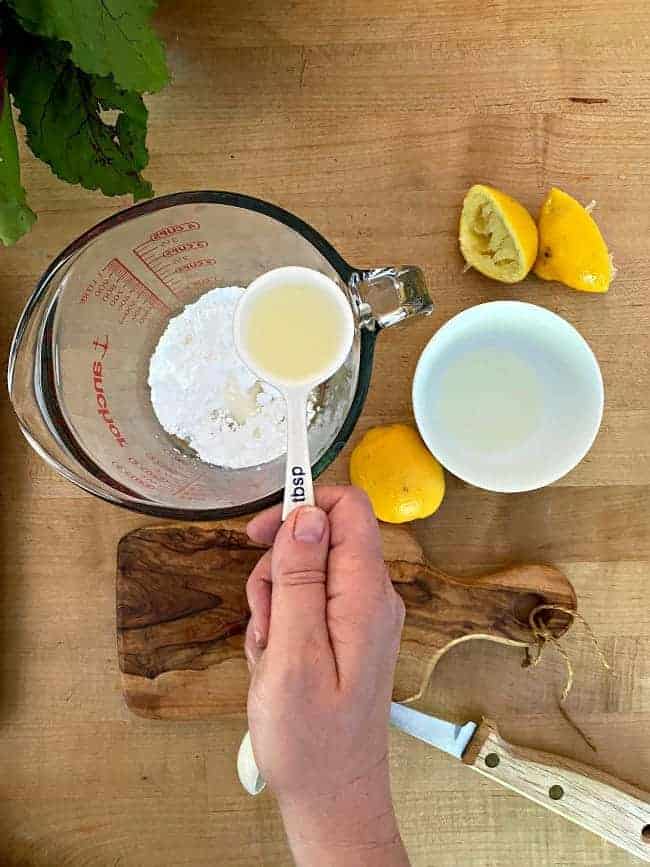 Two lemon breads in one week...
I'll be taking a few extra walks around the neighborhood after this lemon bread experiment.
Looking for more easy loaf recipes? Check out my yummy Banana Bread with chocolate chips. So easy!