12 of the Best Soups to Make for Fall
This post may contain affiliate links, please see our policy for details.
12 of the best soups to make for Fall.
I don't know about you but when Fall comes around, I'm ready to try some hearty soups.
Nothing beats the chill in the air like a nice pot of hot, delicious soup. Am I right?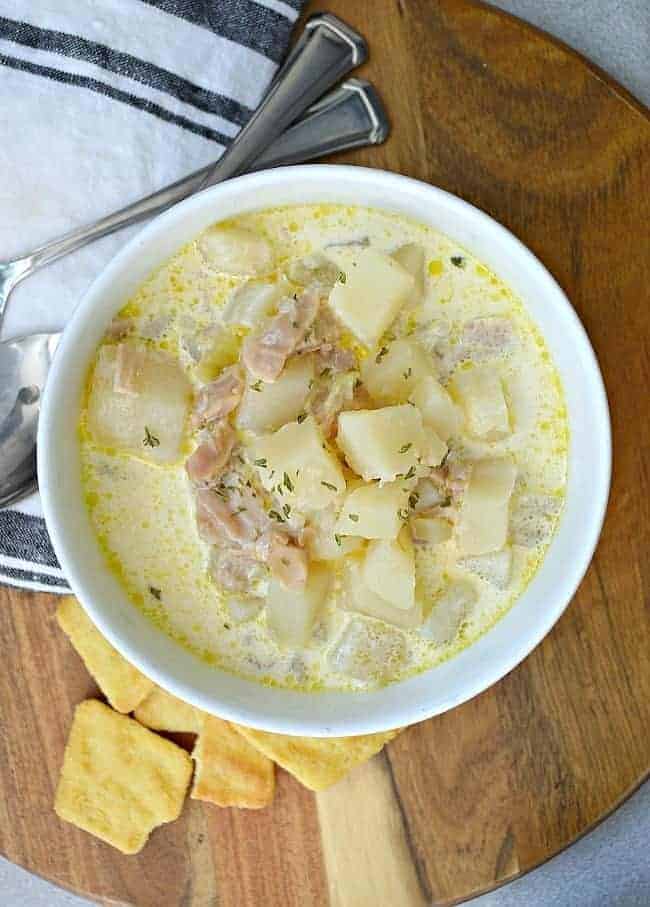 One of my favorite soups is my husband's New England Clam Chowder.
It took him a lot of tries to perfect it but it's the best clam chowder I've ever had. I won't even order it out anymore…that's how much I love it.
Check out his easy recipe.
You'll see how we first found this soup and the reason why we love it so much. It's not your typical thick New England Clam Chowder.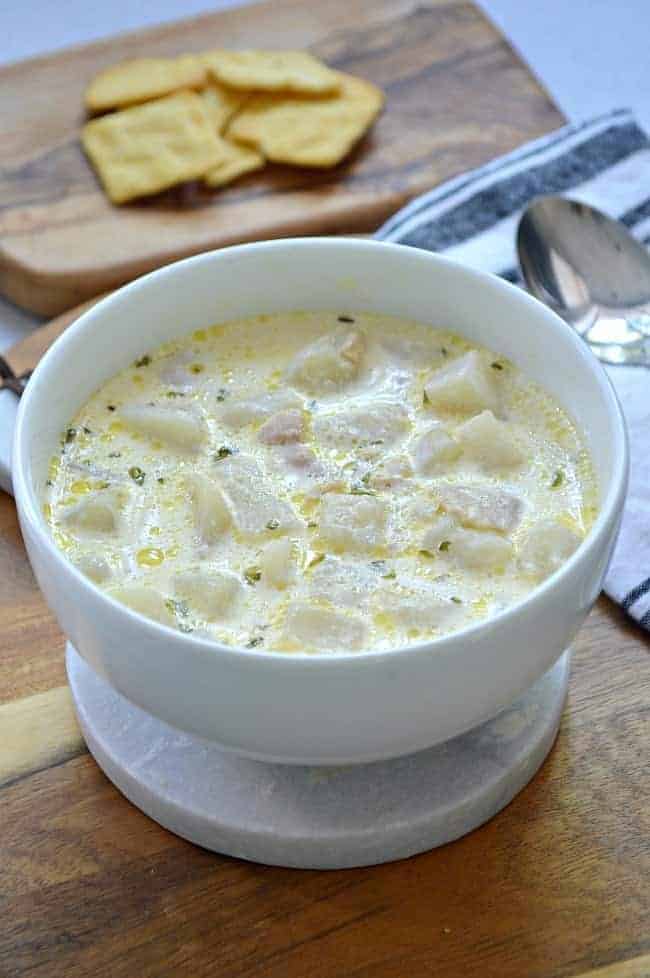 We're also big on crackers or some crusty bread with our soup, as well as a nice salad with the fam's favorite homemade salad dressing. What's your favorite side with your soup?
---
Don't forget to visit the rest of The Cooking Housewives and they're awesome soup recipes. I bet you can find several that you can make when the weather turns chilly.