We had some gorgeous weather on Friday and Saturday, with rain on Sunday, so I was busy out in the yard trying to clean up the flower beds, fixing the damage a skunk has done to our yard and trying to figure out if the possum that ate a hole in our roof! is still in the hole, more on that another time. And no, we don't live in the woods. The wild beasts just like our house I guess. I can't believe I am going to show you our horrible mess, but here you go. Try not to get jealous of our beautiful torn up yard and holey roof 😉
All of the dirt you see is from the skunk looking for grubs. He did all of this in about a week's time.
I have a couple of projects going on inside too and one of them is the second guest bedroom. This room is going to take a little more time and require a lot more work because there is an outside leak going down the one wall where the chimney is located (the brick in the above pic is the chimney) . I hope to share some before pics and my plan, including a mood board, in my next post.
Let's talk about something delicious and easy to make…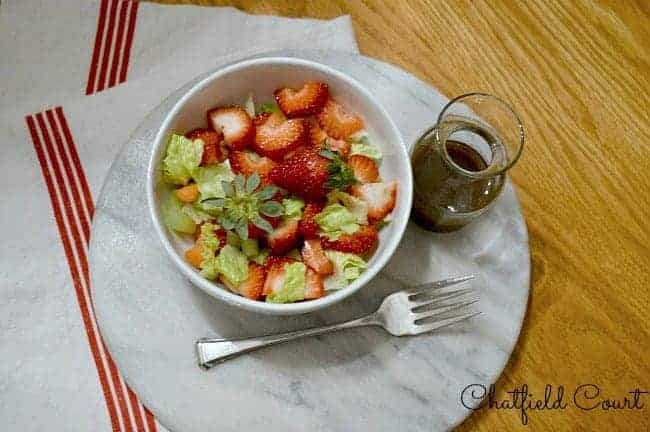 My favorite salad dressing. I eat a salad every. single. night with my dinner, or as my dinner, and my husband makes me this really great salad dressing that I thought I would share. It only has a few ingredients and is quick to make. I love that it is a little bit sour and a little bit sweet.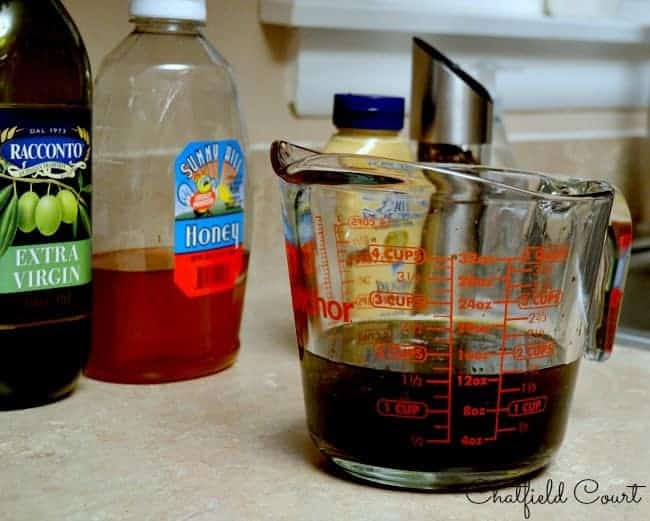 It's super easy to make and it stores in the fridge really well. After it's made and mixed we store it in an old olive oil bottle. Just make sure you take it out of the fridge a little while before you are going to use it so it can warm up and make sure to shake really well before you pour.
Easy Salad Dressing Recipe
Ingredients
2/3

cup

olive oil

2/3

cup

balsamic vinegar

1 1/2

tbsp.

Grey Poupon

2

tbsp.

honey

salt and pepper to taste
Instructions
Add ingredients together, I do this in my large Pyrex measuring cup.

Using a fork, wisk ingredients together thoroughly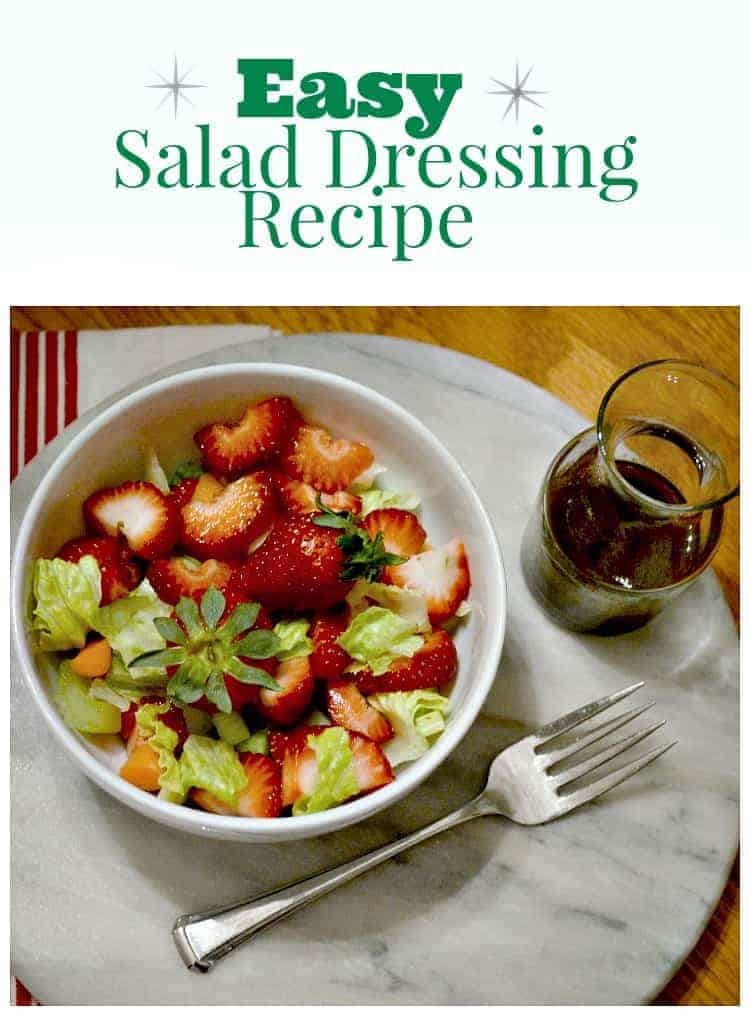 You can check out some of my other easy recipes…
I am now on TWITTER. Come and check it out! You can also see me on FACEBOOK and PINTEREST.