Easy Honey Balsamic Vinaigrette Recipe
This post may contain affiliate links, please see our policy for details.
An easy homemade honey balsamic vinaigrette recipe.
Let's talk about something delicious and easy to make…
My favorite salad dressing, which is really a vinaigrette.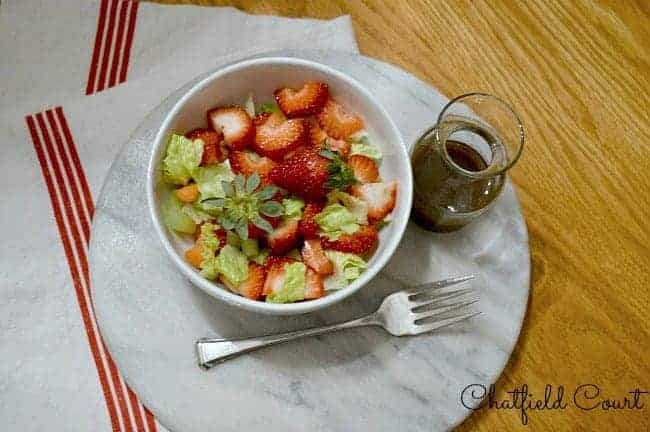 I eat a salad every. single. night with my dinner, or as my dinner, and my husband makes me this really great honey balsamic salad dressing that I thought I would share.
It only has a few ingredients and is quick to make. I love that it's a little bit sour and a little bit sweet.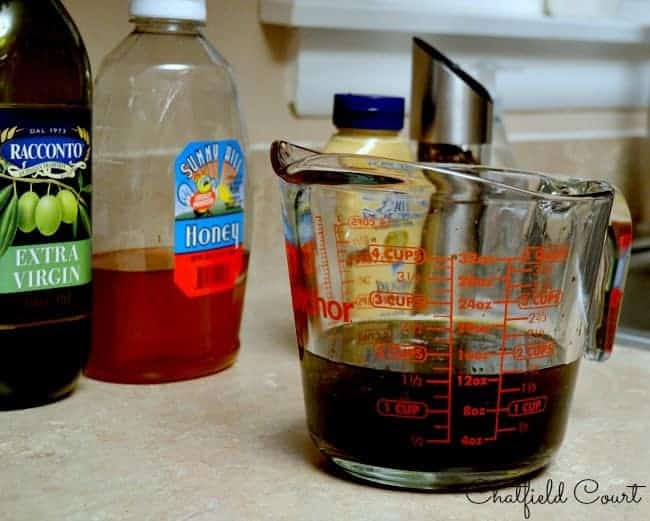 It's super easy to make and it stores in the fridge really well. After it's made and mixed we store it in an old olive oil bottle.
Just make sure you take it out of the fridge a little while before you are going to use it so it can warm up and make sure to shake really well before you pour.
I've not bought any salad dressing from the grocery store since we discovered this recipe.
I love that I know exactly what is going into our homemade brew.
It's all I eat now.
Hey, you don't mess with perfection.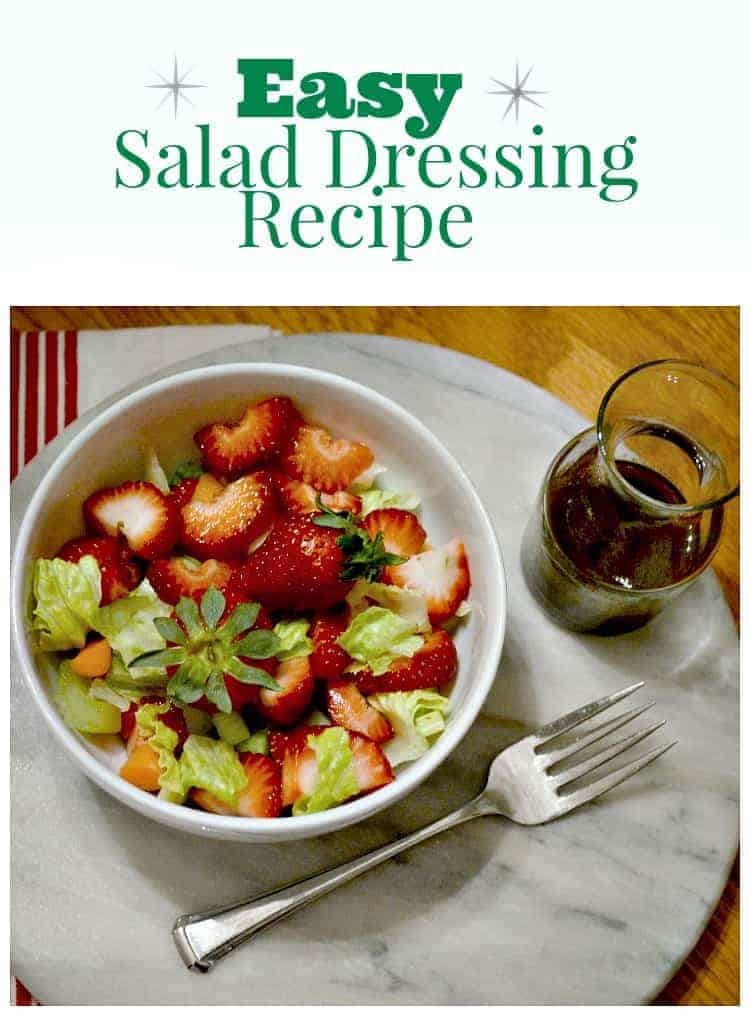 You can check out some of my other easy recipes…