*As an Amazon Associate and member of other affiliate programs, I earn from qualifying purchases.
An easy to make pickled eggs recipe that my family has been making for years. They are the perfect snack or finger food for parties or picnics.
I wanted to share a recipe that our family has been making since I was a little girl, pickled eggs.
Pickled eggs, and deviled eggs, were always a staple at our family get togethers, no matter the occasion or season, and they were one of the most popular items on the buffet table.
They're great with a little salt and pepper for a tasty snack or you could have them with sandwiches, burgers or a ham dinner (like we do at Christmas), plus they are super easy to make.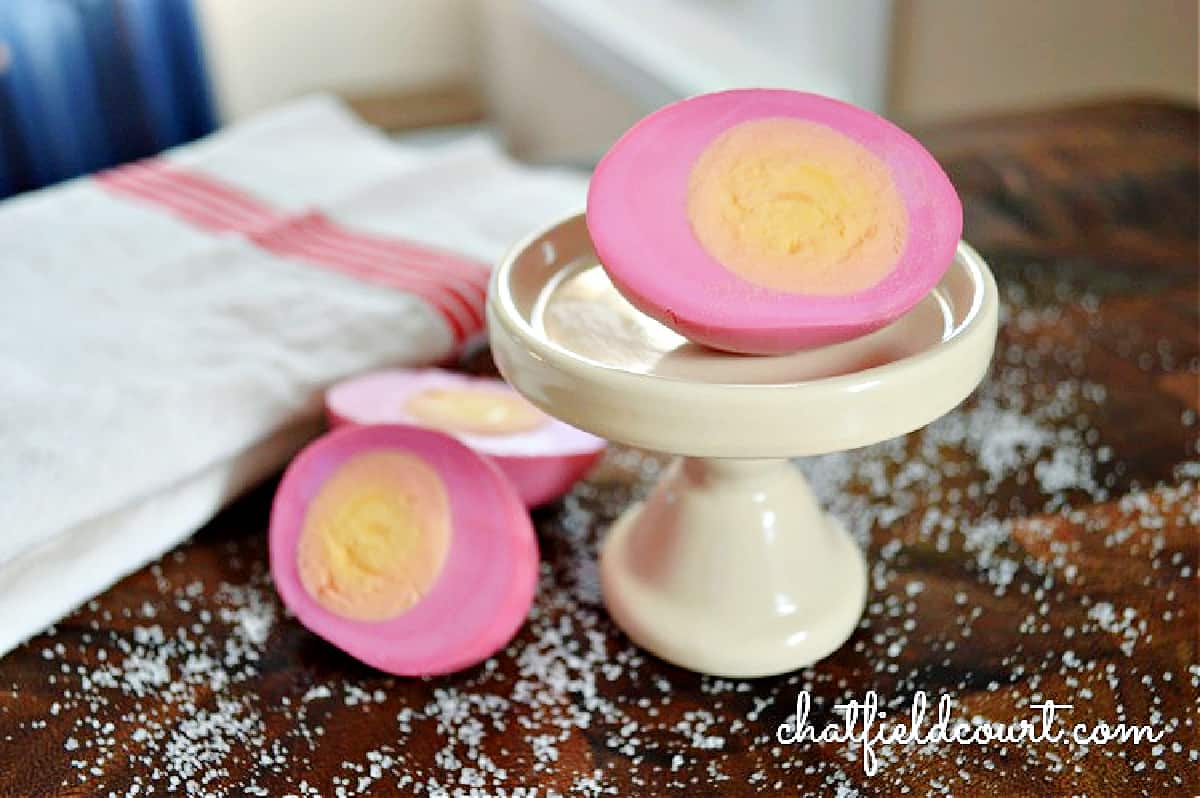 What you'll need to make classic pickled eggs
a large glass jar with a lid (or a glass bowl with a lid)
a dozen or two of hard-boiled eggs
a jar of pickled beets (sliced or whole, whatever your preference is)
white vinegar
I won't go into cooking your eggs because there is so much info on the internet already, different things work for different people.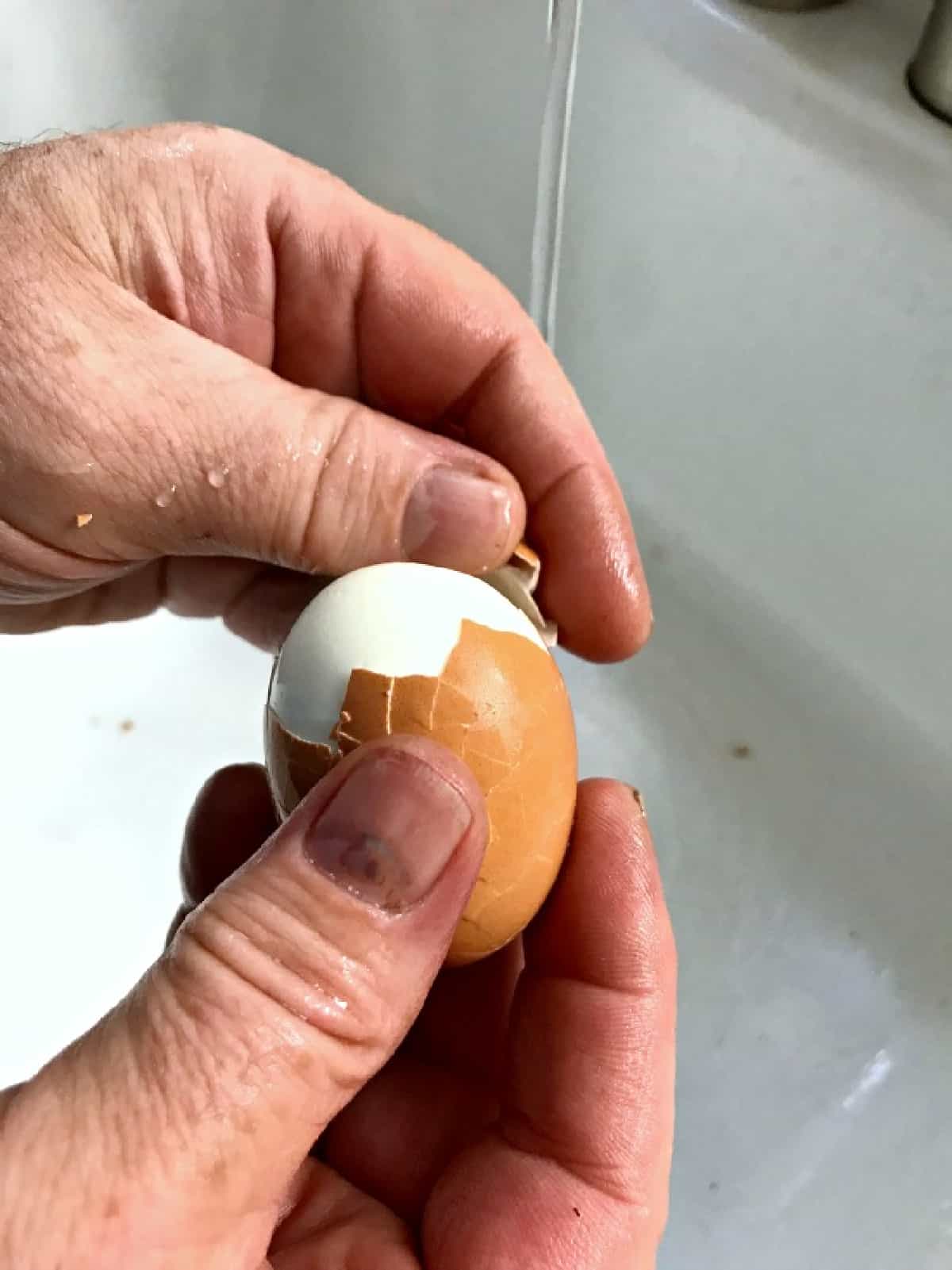 You could also add some sliced onion into your jar, or go the 3 ingredient simple route. There are no hard and fast rules for making pickled eggs.
How to make pickled eggs
All you need to do is to put your peeled hard-boiled eggs and the pickled beets into the jar, fill it up with vinegar until the eggs are all covered and stick it in the fridge for about a week.
That's all there is to it.
The hardest part is waiting for them to pickle. The longer you leave them in the pickle beet and vinegar, the more it will penetrate through and flavor the eggs.
Some people say that you should stir them a few times, but I just leave them alone and they come out perfect.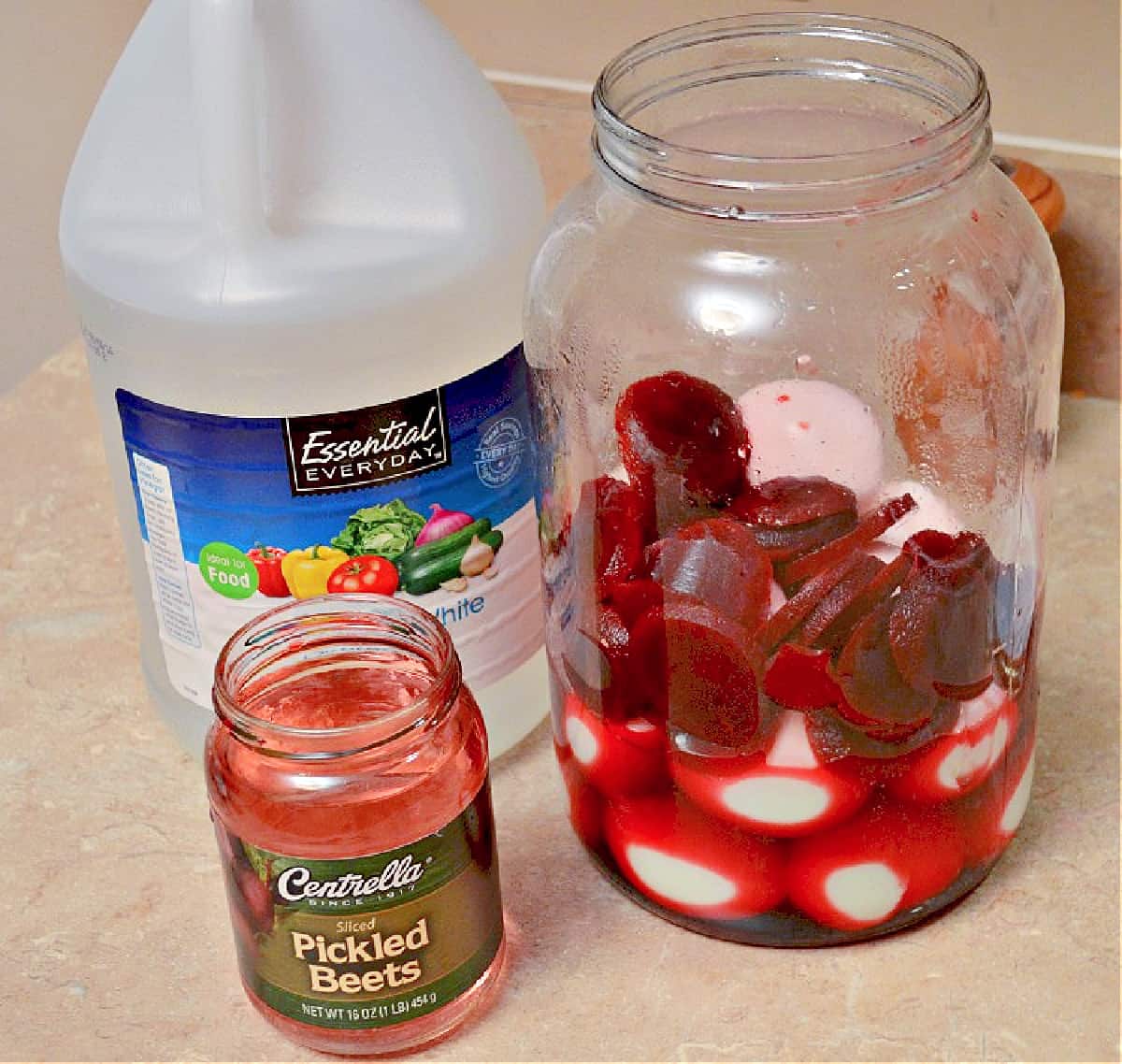 Personally, I leave them sit in the fridge for about 10 days. I like them when the pickle juice has seeped into the egg to make it nice and pink all the way through.
When they are pickled enough for you, slice them in half, sprinkle with some salt and pepper and enjoy!
Easy and yummy!!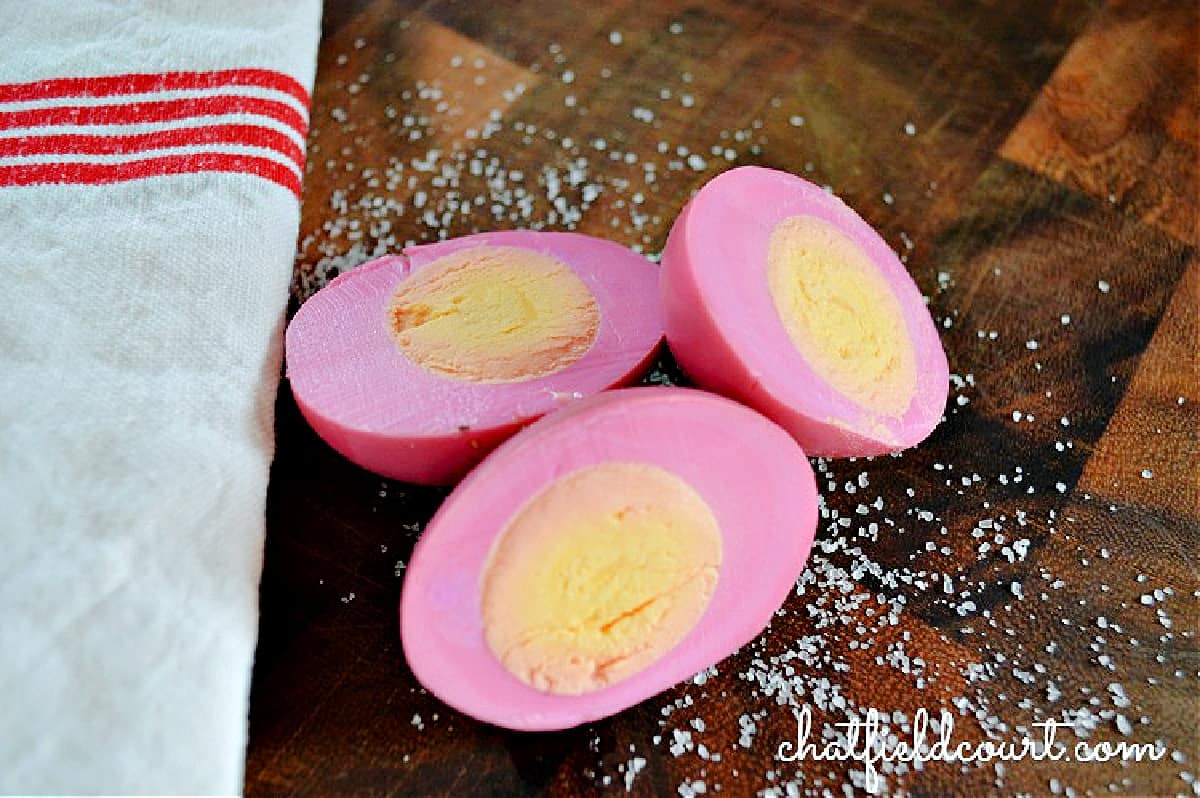 My husband says that either you love or hate pickled eggs.
I have to say that I'm not a hard-boiled egg kinda girl, but I love pickled eggs.
What do you think…have you ever heard of pickled eggs? Do you like them?
Check out a couple of my other easy and tasty recipes.