Make The Most Of A Small Entryway
*As an Amazon Associate and member of other affiliate programs, I earn from qualifying purchases.
Today I thought I would share an organizational tip with you. I am big on organization and neatness, to the occasional dismay of my family.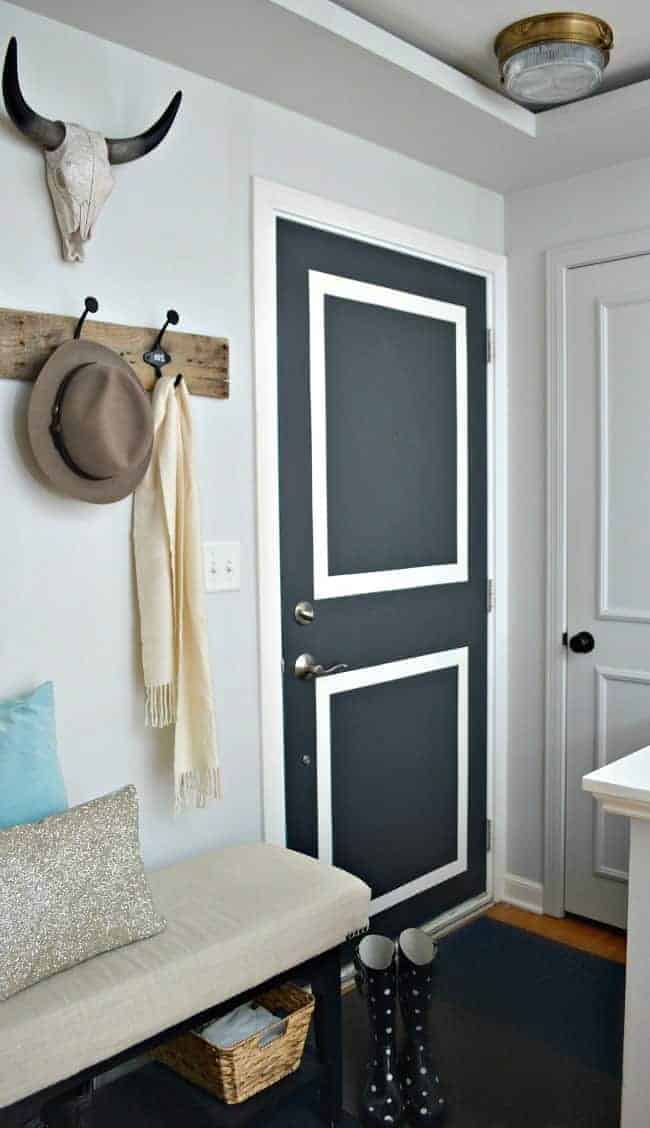 It has never been a problem for me, but apparently it can get on their nerves at times. 😉 I don't think I'm OCD about it, like putting things in alphabetical order or color order, but I do like things put away and in their proper place.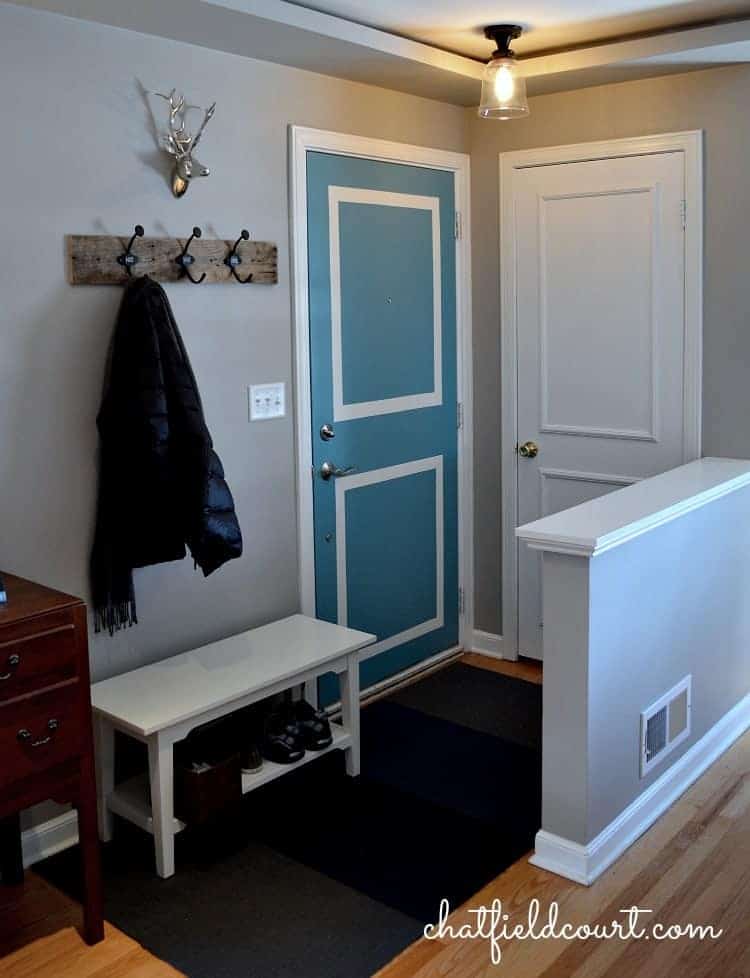 Anyway, since we have a very small entry and there's a lot of going in and out during the day with the dog, in snowy, cold and wet weather, we needed to have some kind of organization to have everything we need in this small space. Our coats, hats, gloves, boots, shoes, umbrellas, dog towels, leashes, bags for dog walking and dog coat need to all share this space. I used to have an attached garage, so I had space where we could keep our wet, dirty shoes and we could dry Finn off without making a mess in the house. We don't wear our shoes in our house, so when we come inside, all of our outdoor gear stays by the front door. My goal was to have everything we need to go out by the door but to have a nicely decorated and stylish space.
To make the most of our small entryway, the first thing I started with was a long bench that has a shelf under the seat. We use the shelf and the space under the shelf to house our shoes we wear every day, and of course, the seat is handy for putting on your boots. I also have a small basket, that I bought at Target, that I keep towels and dog walking bags for Finn and I used a Command hook to hang a shoe horn within easy reach.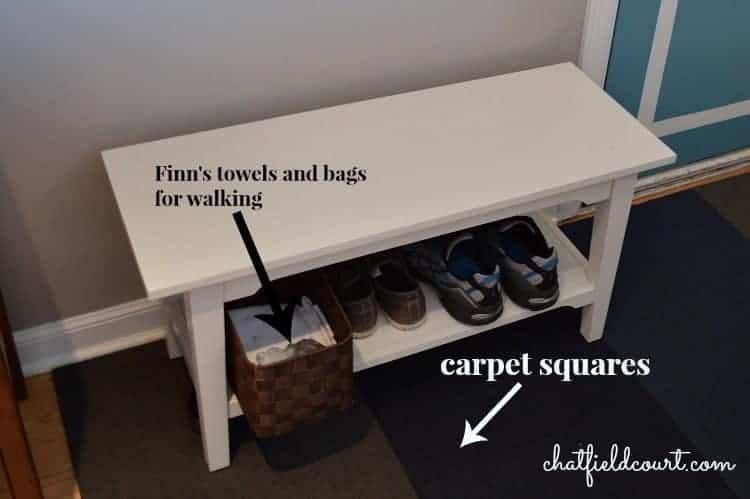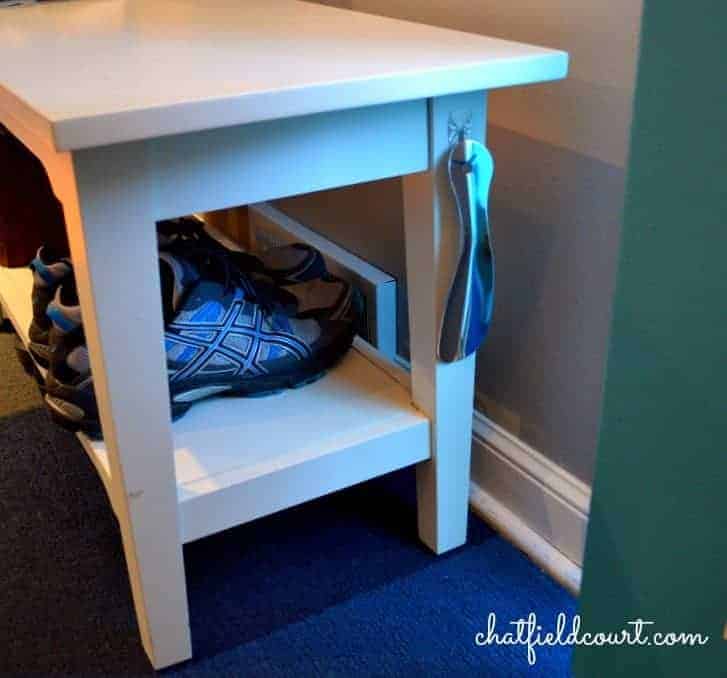 I also chose to use FLOR carpet squares here (I have no affiliation with them) They have worked out great. If one of them gets muddy all we need to do is to pick up that square and rinse it under the faucet, let it dry and it's good as new. You can mix and match colors and make whatever design you choose. Love them.
Next we have the coat rack that I made. This is for our every day coats, Finn's leash and collar, and our keys.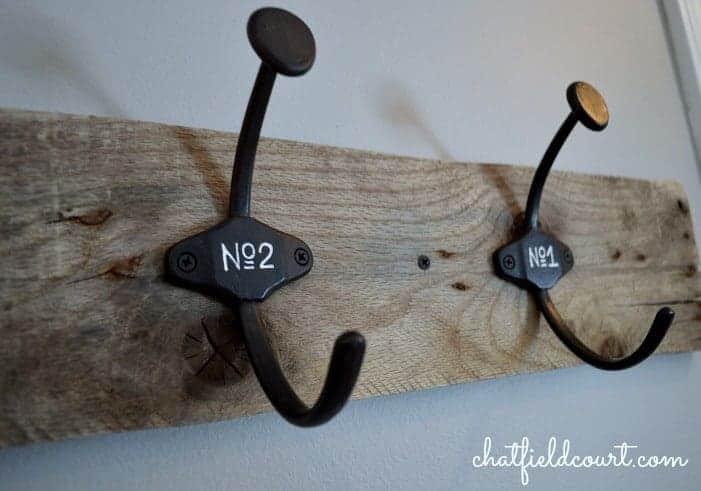 We do have a rather large coat closet, large for this small house, that has some really nice built-in shelves, so all of my shoes and my husband's shoes live in here, along with our coats.
I have a small shoe rack for the shoes that I wear occasionally and we hung a wire basket on the wall of the closet for our hats and gloves in the winter (this keeps the coat rack from getting piled up with winter clothes).
If we don't need it, I can just flip it up and hook it to a cup hook to keep it out-of-the-way. I also hung a Command hook on the inside of the door to hold my umbrella and extra dog leash.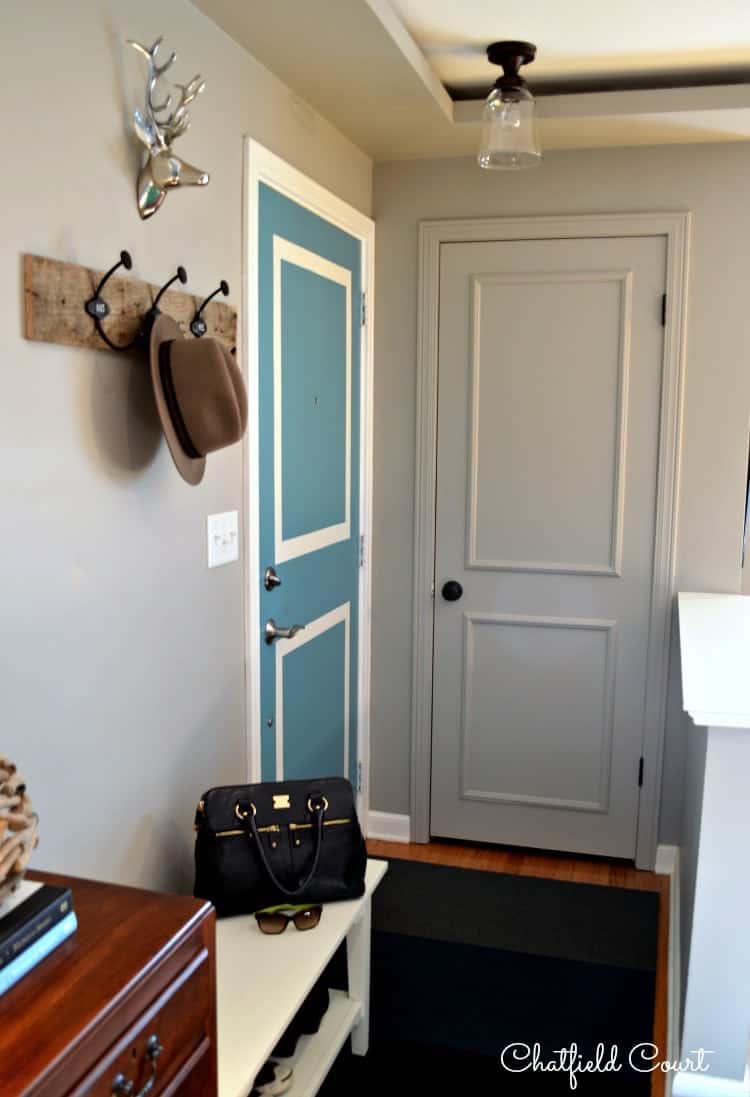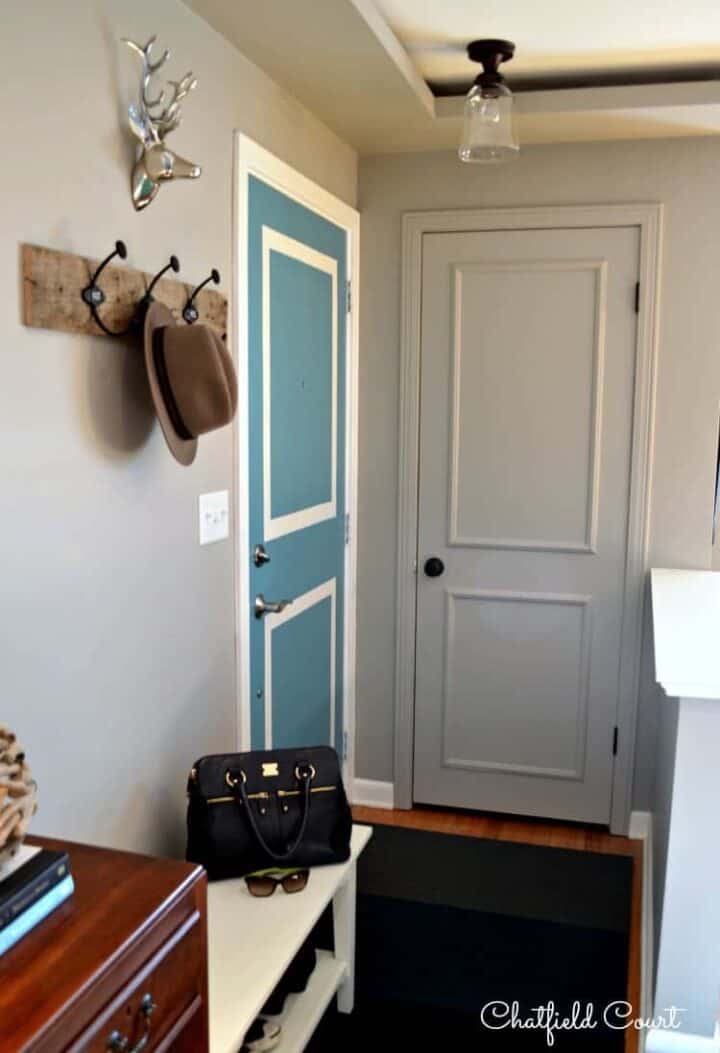 We have had one wicked winter and we needed a place to put all of our wet boots when we come in. This was a challenge because there isn't much room, but I bought a boot tray with a liner from Crate and Barrel and ended up putting it next to the rug. It keeps the rug from getting soaked and muddy from our ever wet shoes. Not ideal but it's ok for us, since it's just the two of us. When the girls came home for Christmas, we didn't have anyone tripping over it, which is what I was concerned about.
For some style I painted the inside of my door with BM Blue Lake and dressed it up with some "faux" trim. I also hung my deer head that I got at Home Goods last year.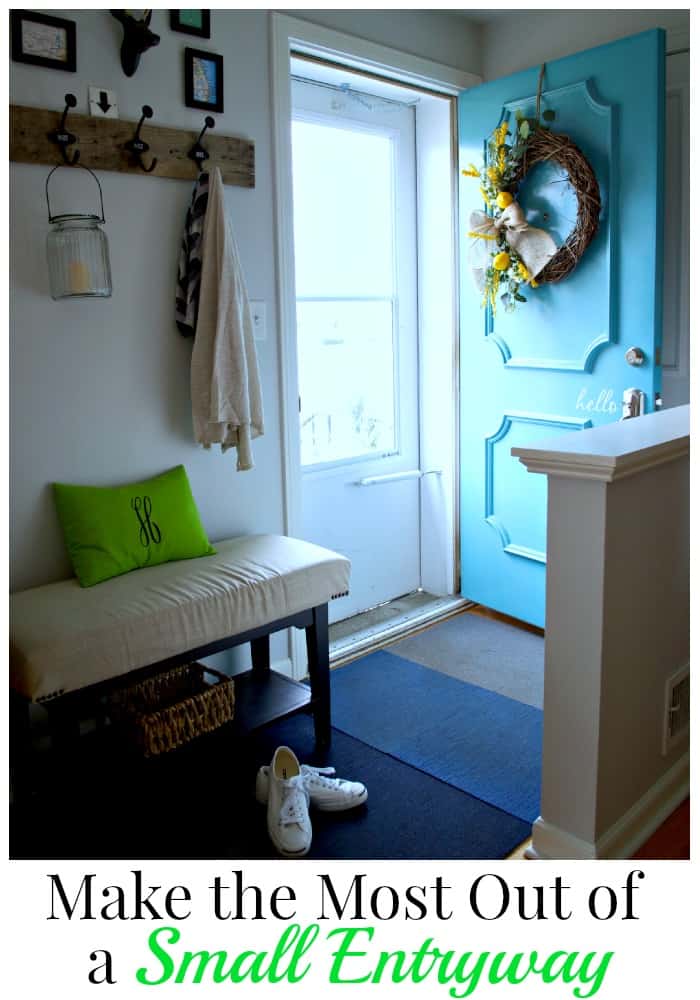 That's my small entryway. Not much space, but we've made it work for us.
Do you have a small entry? Any tips you could give about storage in your small space?