Easy, Flourless Peanut Butter Cookie Recipe
*As an Amazon Associate and member of other affiliate programs, I earn from qualifying purchases.
So yummy and totally easy flourless peanut butter cookie recipe.
One of the things that I love to do during the holidays is bake.
Whether it's Roger's favorite Toffee Bars or our favorite Christmas morning recipe, Nutella Crescent Rolls, there's never a shortage of sweets to eat.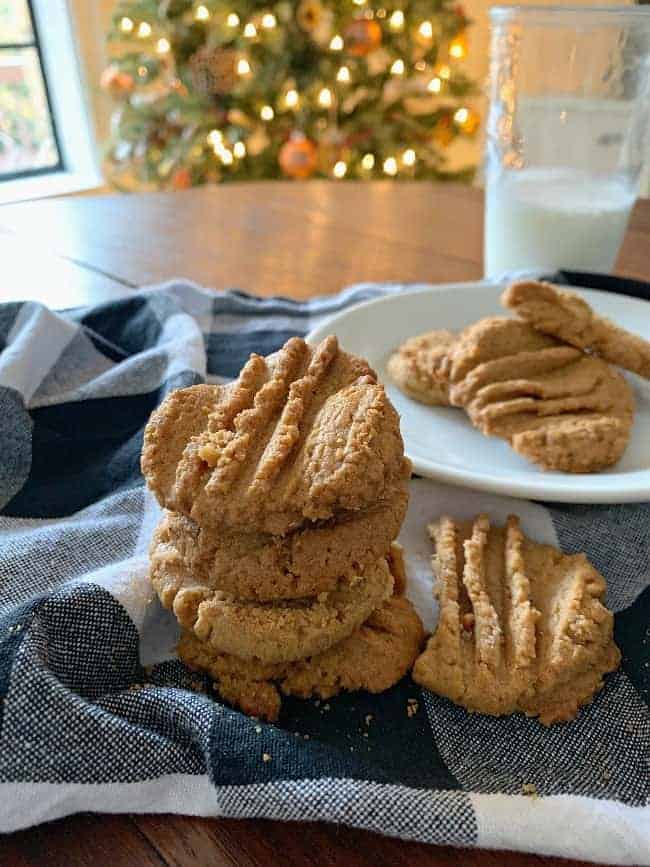 Since I hurt my back, I'm not able to bake as much as I like but this year I've already baked, and ate, a couple of batches of peanut butter cookies.
Actually they are gluten free peanut butter cookies.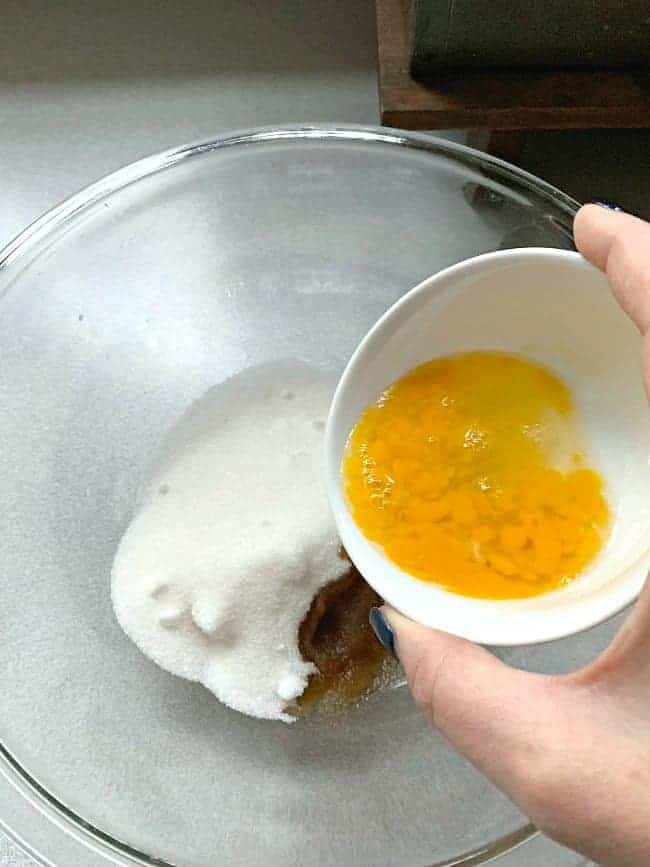 I've been trying to do gluten free for a while now, for health reasons, and I've found some great recipes to try (like these cookies).
They are the easiest cookies ever and only require a few ingredients, that you probably already have in your pantry.
Not only are they easy but they also taste great. You'd never know they were gluten free.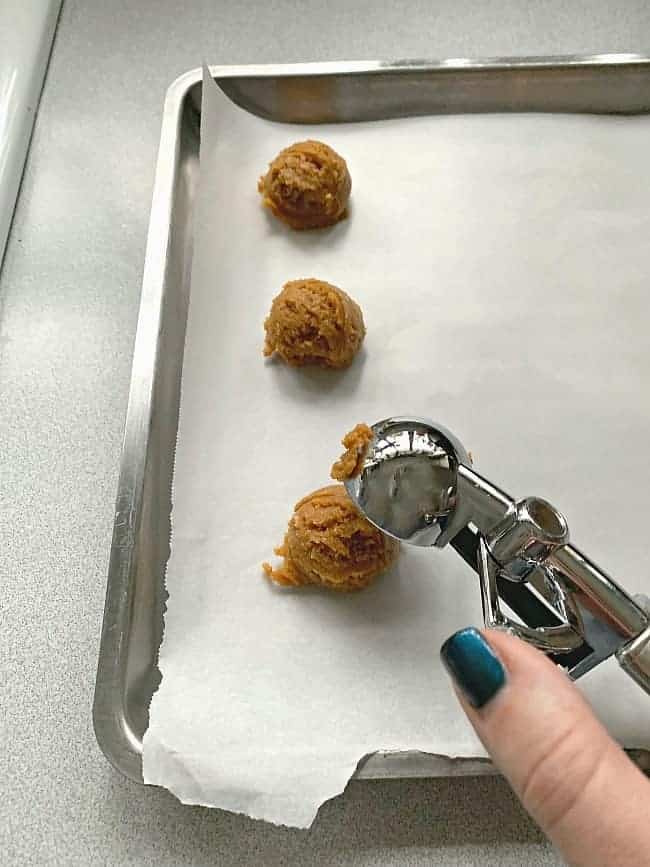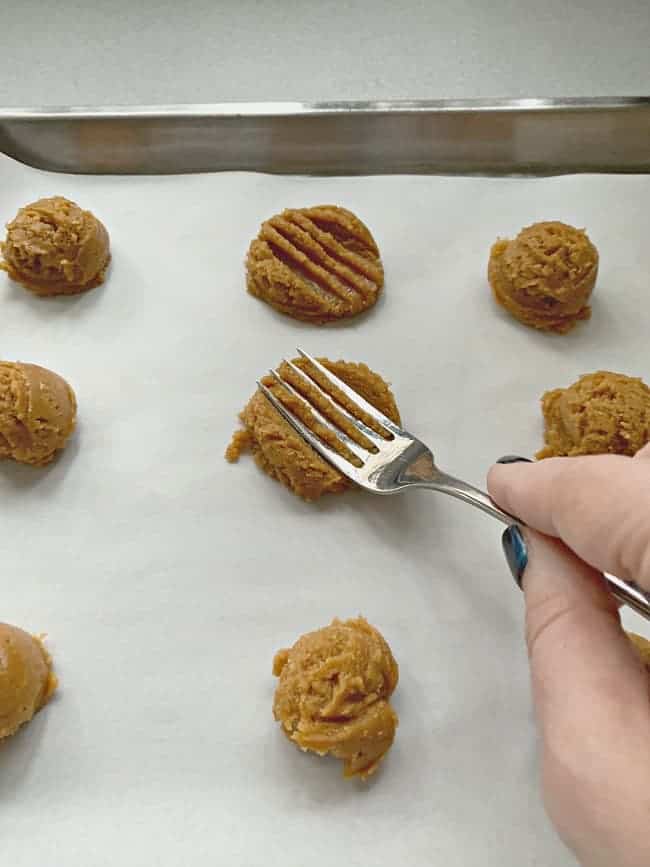 I've made these a few times over the past month and wanted to share some of the things that I learned in the process.
This recipe calls for 1 cup sugar but I thought they were very sweet so I cut it to 3/4 cup the last time I made them.
They were so much better, IMHO.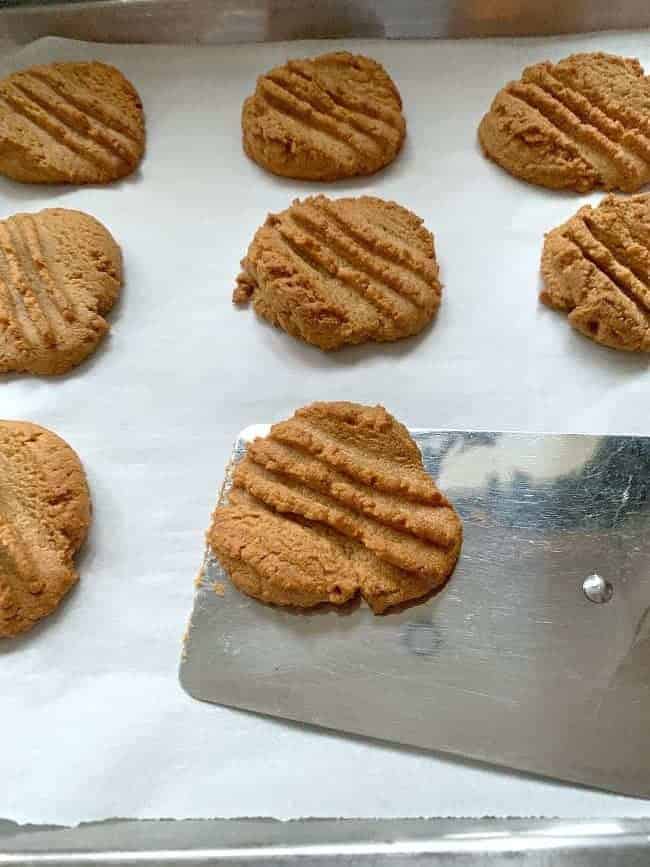 I also tried course salt sprinkled on top before baking, and we added some chocolate chips into the batter.
All were good but I liked them less sugar, no salt and no chips the best.
That's what I love about this recipe, you can change it up and make them the way you like.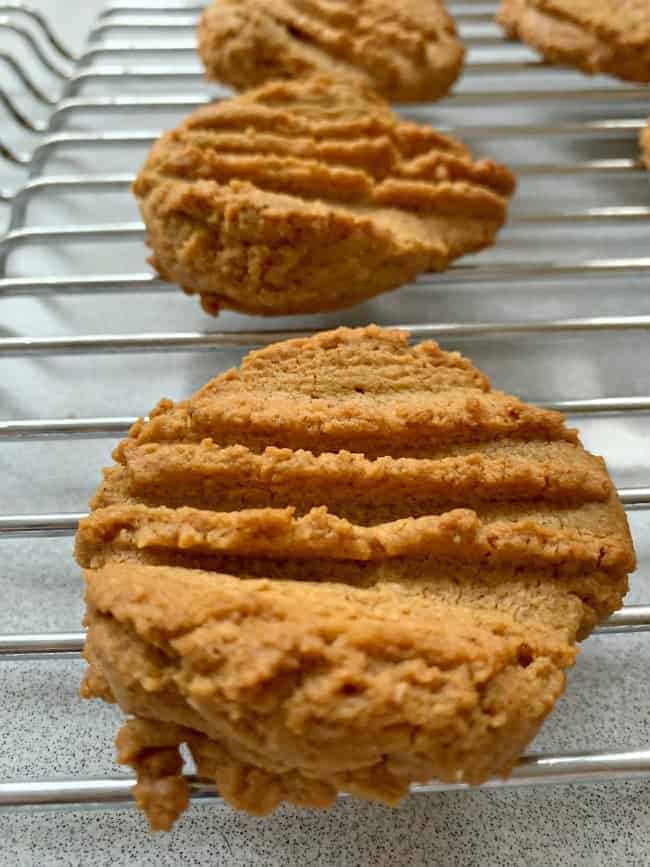 What is your favorite cookie recipe?
Are you willing to try gluten-free cookies?