Make these easy sweet and salty Nutella crescent rolls for Christmas morning breakfast or brunch, or for anytime you want a sweet/salty, chocolate treat.
Our family loves to cook when we're all together during the holidays (or maybe we just like to eat). We usually make a big breakfast on Christmas morning, including French toast and eggs, but I wanted to try to make a little sweet treat for them. Kind of like a little appetizer. These easy sweet and salty Nutella crescent rolls that I came up with fit the bill.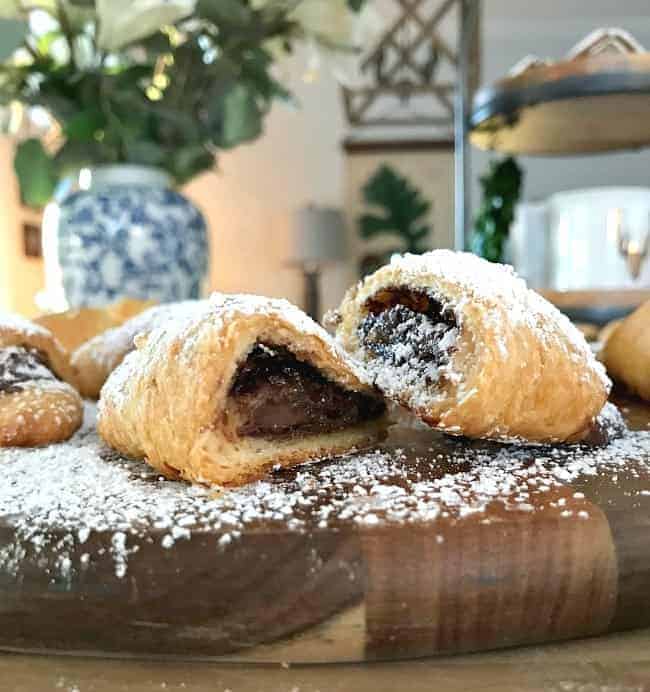 Mini Nutella Crescent Rolls...
My husband is a huge fan of chocolate croissants, like totally obsessed, so this recipe is a no brainer.
These were so easy to do, which I love, and...hello?...how can you go wrong with Nutella?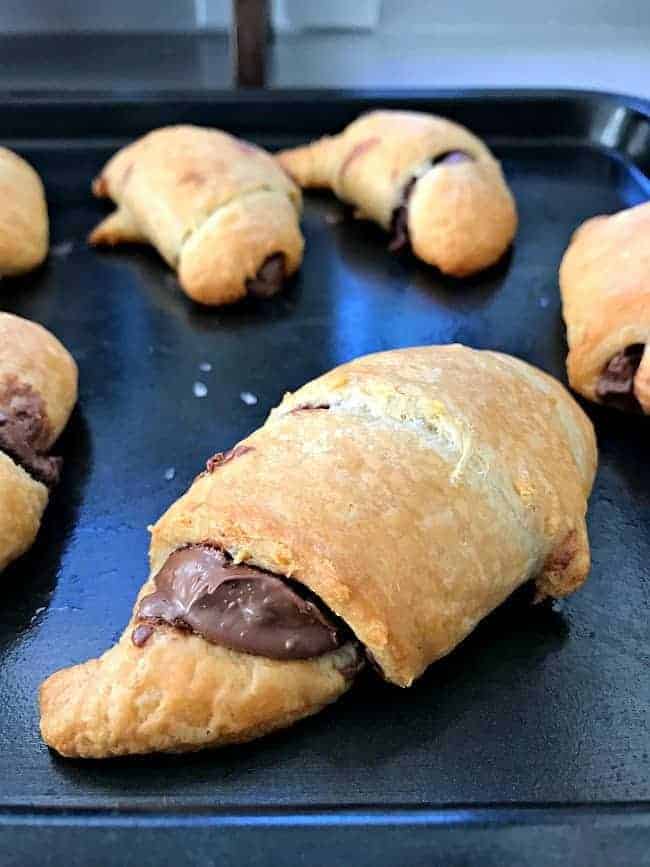 The plan was to make the Nutella crescent rolls with a dusting of powdered sugar on top. Now, I am not a huge sweet treat fan so I didn't plan on eating any. When I was making them though, I decided to sprinkle a little coarse salt on half of the rolls at the last minute.
I may not like a lot of sweets but give me a jar of Nutella and a bag of pretzels and I am happy.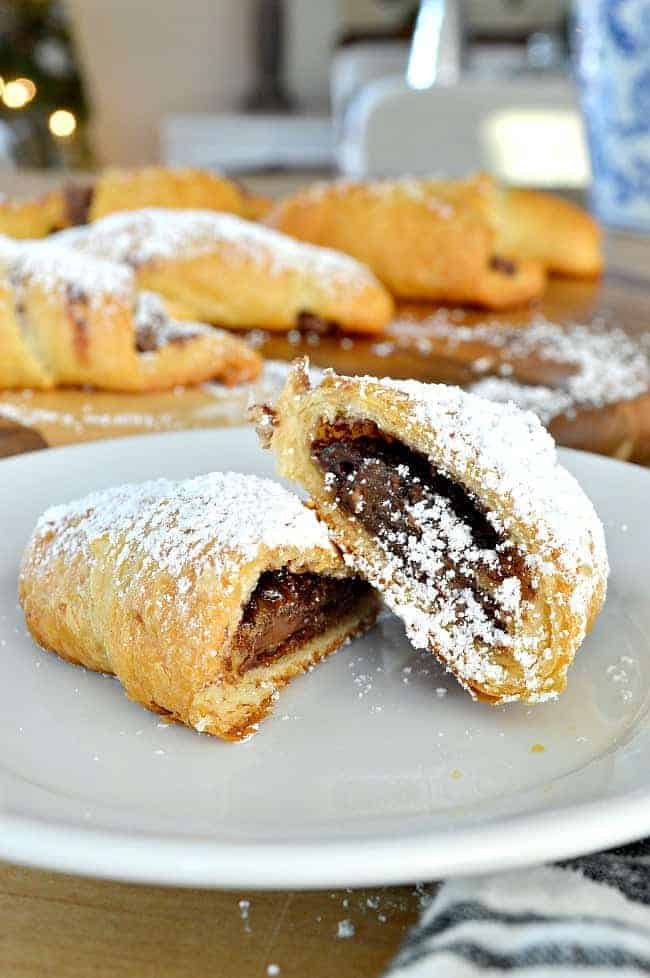 You guys, OMG...I loved the salty ones and, of course, the hubs couldn't get enough of the sweet rolls.
They passed our taste test so I made them on Christmas morning for the whole family. The girls loved them just as much as we did. They both take after their father so they loved the powdered sugar rolls.
That's ok with me...then I don't have to share the salty goodness.
What goodies do you make for breakfast Christmas morning?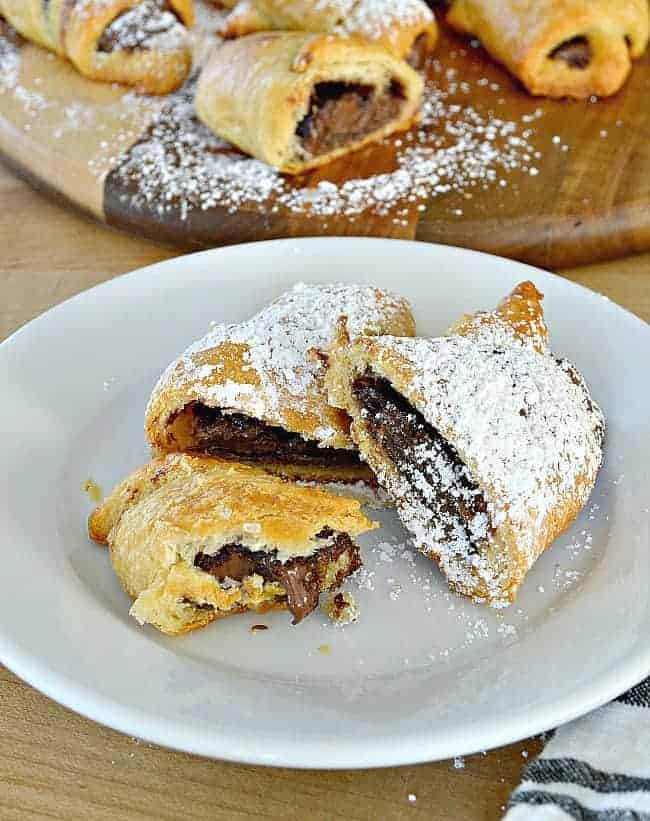 You can also check out a few of my easy cookie recipes.
Thank you all for supporting our blog this past year and helping it to grow. I'm looking forward to exciting things in 2020.
Wishing you all peace, love and a very Merry Christmas! xx