Changing Hardware in the Master Bedroom
*As an Amazon Associate and member of other affiliate programs, I earn from qualifying purchases.
I've already shared my master bedroom reveal, but I wanted to talk about the hardware that was changed in the room.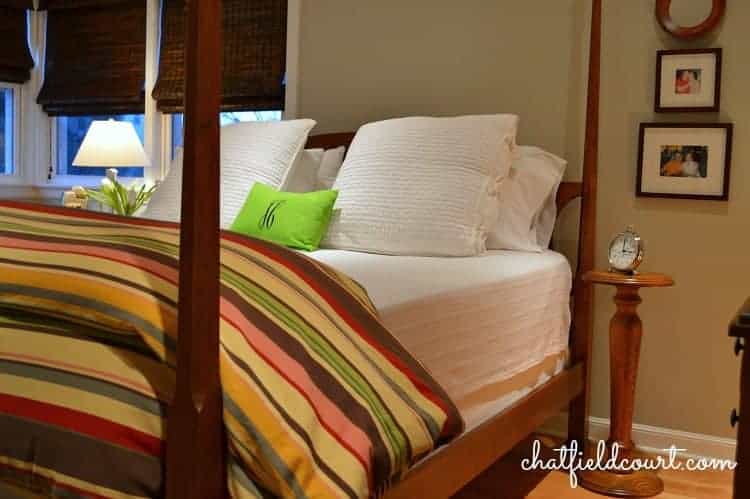 Because my room is on the small side, making changes like replacing the door knob and changing the knobs on my dressers and closet really did make a difference, and I felt like it finished the room off.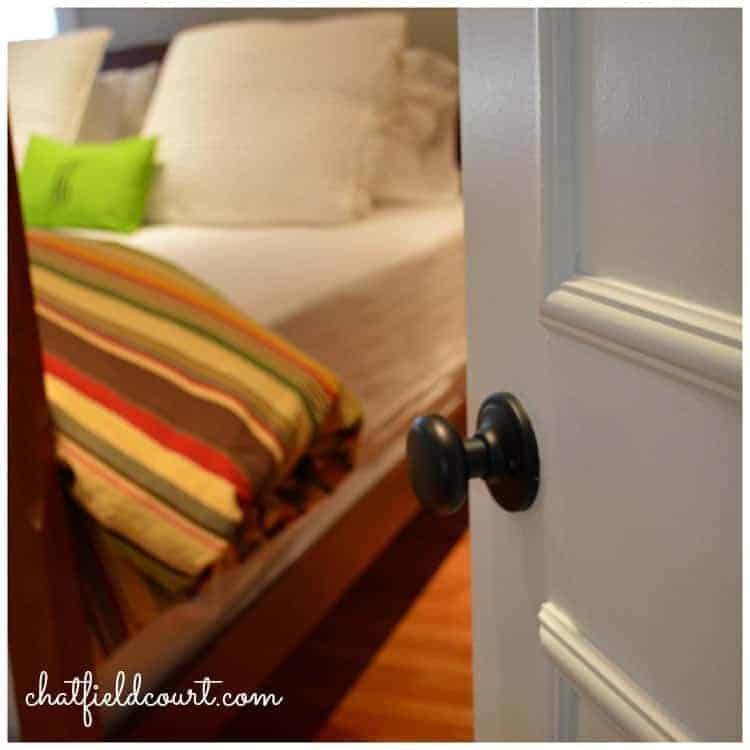 First is the door knob and hinges. I have already changed the door knobs and hinges in each of the rooms I have finished, which is the bathroom and the living/dining/entry. It's an easy job and it usually only takes about 20 minutes to complete.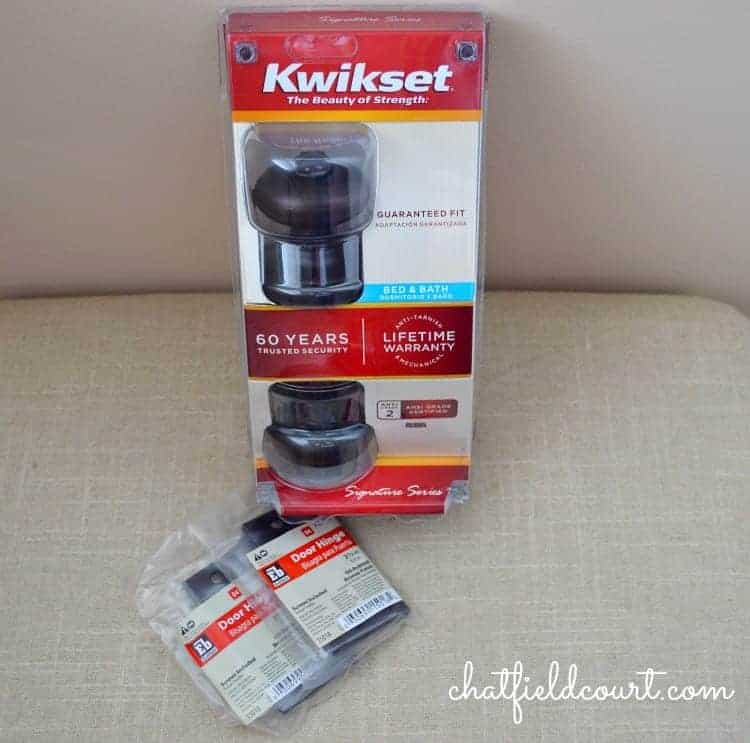 This house is over 50 years old and the hardware might not be that old, but it is old, painted over many times, and in different styles and finishes. I didn't want to shell out a ton of money upfront (I will need 10 door knobs and 20 hinges total), so I am changing things room by room. I chose an oil rubbed bronze finish to contrast with my creamy white trim color and, because I went with something simple and stocked in most home improvement stores, they should be available when I need them for the next room redo.
Next up are the knobs on the 2 piece armoire and night stand. I have had these pieces for about 10 years now and they still had their original wooden knobs, not sure why I never changed them before. I knew that I wanted to get an oil rubbed bronze finish and, since I didn't want to drill or patch holes, I stuck with knobs.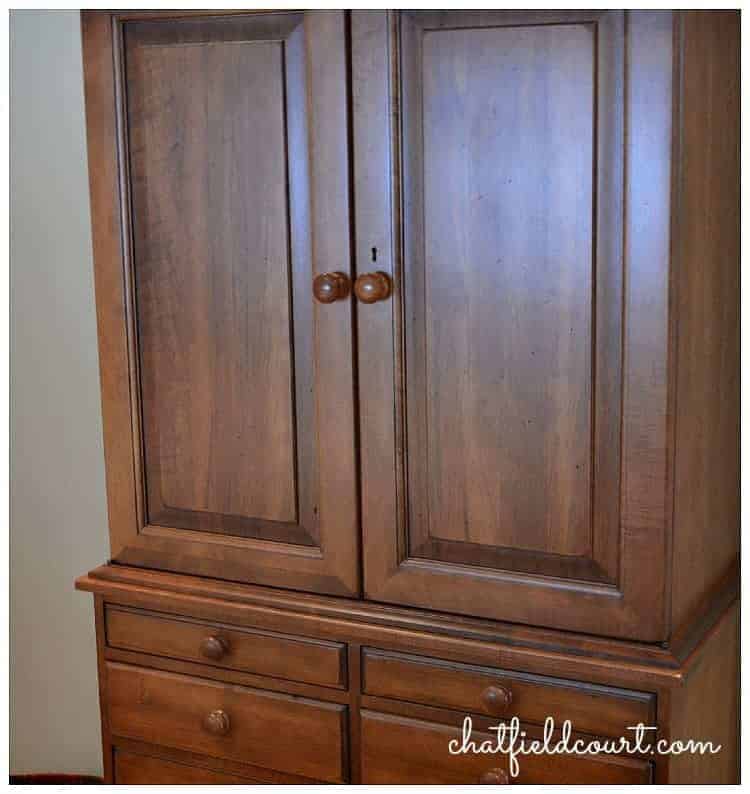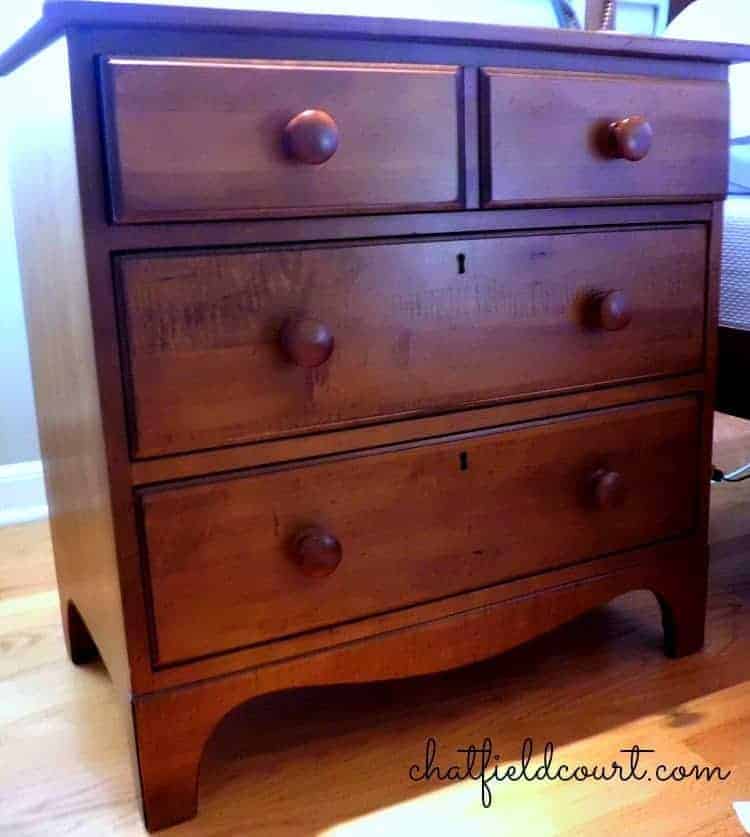 I needed 16 knobs for these two pieces and I didn't want to spend a lot of money (if you've ever looked, you know that knobs can be expensive!) so it took me a while to find what I wanted at a good price. It's not a huge change, I'm not even sure my husband would notice, but I think it looks so much better. Wish I would have changed them sooner.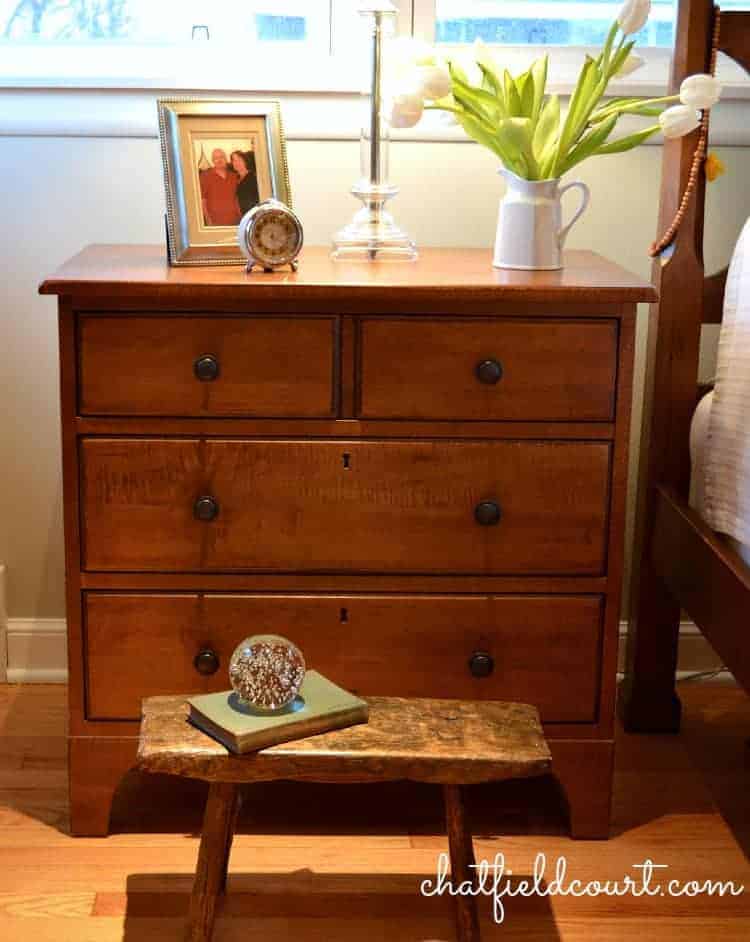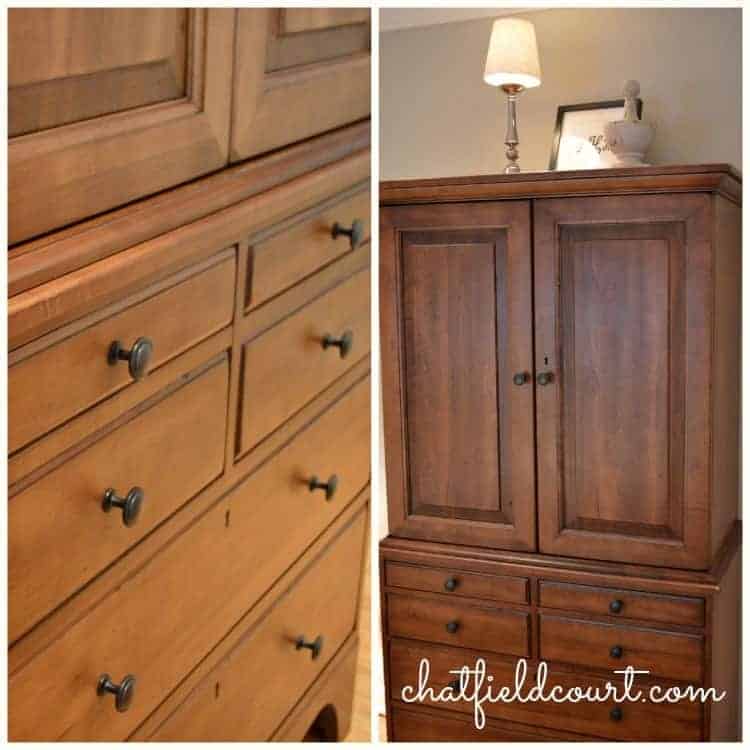 Finally, I changed the closet door knobs. I haven't liked these knobs since we moved in and couldn't wait to change them, the holes were stripped and they never sat straight.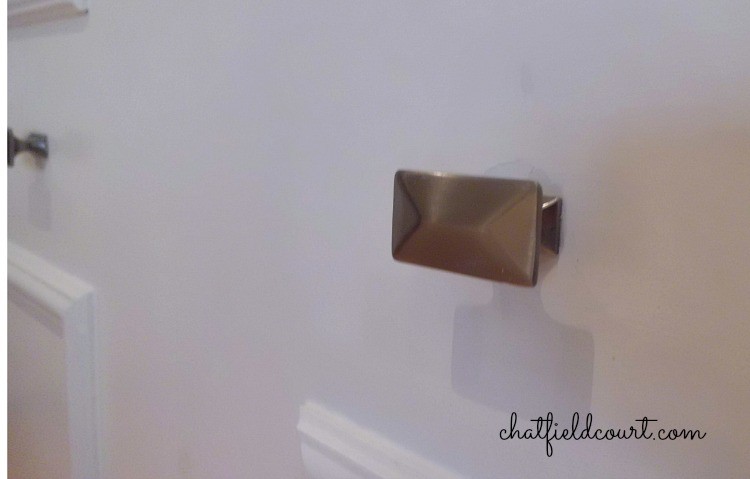 I found knobs at Restoration Hardware that I loved, but they were a little pricey (pricey to me anyway). I figured that I only had to get 2, so I splurged and they turned out to be one of my favorite things in the whole room. Is that weird? 😉 I ended up not choosing ORB for them because I didn't want them to be matchy-matchy with the other hardware.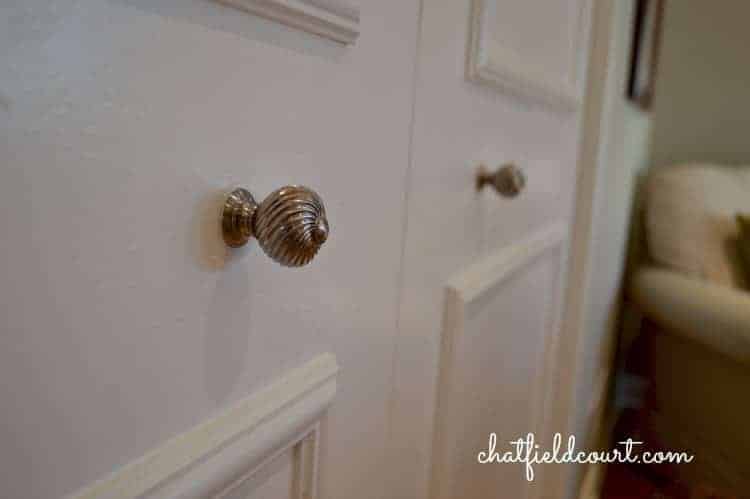 Just a few changes that may not seem like much, but when you have a small room and not much space to add decoration, changes like this make a difference and adds some of my style to my room.
What little changes have you made to your room?