How to make this easy recipe for New England clam chowder. My favorite soup!
I love Fall for so many different reasons and one of those reasons is because it's soup weather.
We are just starting to get that nip in the air at night and a nice bowl of clam chowder or Roger's quick and easy chicken noodle soup would be perfect for dinner.
The one thing that's different about this soup is that it's not thick...at all.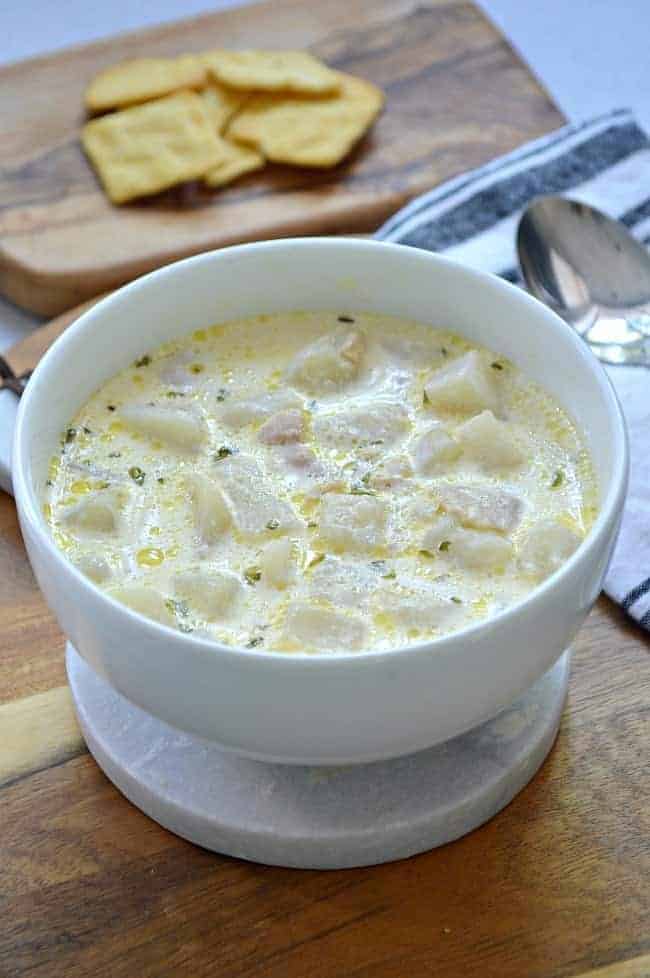 It still tastes creamy but it doesn't have that pasty, thick consistency that you usually get with New England clam chowder.
Not that thick is bad, but this is a nice change. Just a smidge lighter.
The inspiration for this recipe comes from a little family-owned restaurant in St. Petersburg, FL.
We were there on business for a week and loved it so much that we went back several times to eat it.
When we got home, the hubs set out to recreate it as best as he could. After many attempts, we think he got it just right.
It's super easy and it tastes great, even better the second night.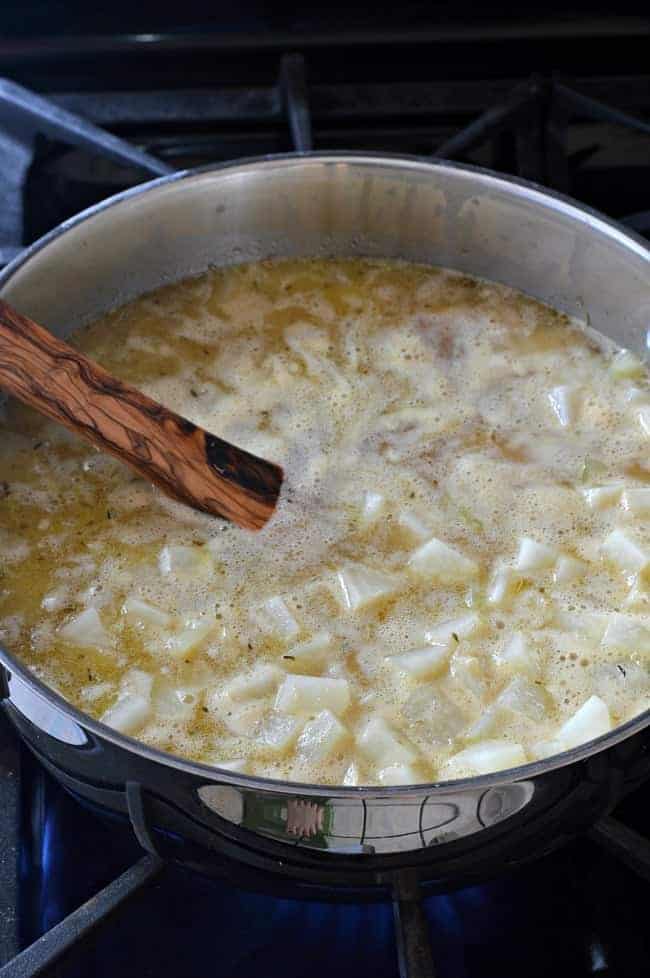 Add some crackers or crusty bread and you have a delicious meal. Enjoy!