Painting a Bathroom Vanity
*As an Amazon Associate and member of other affiliate programs, I earn from qualifying purchases.
One part of my bathroom is finally done…the bathroom vanity! It's only taken me 2 weeks to do it but it's done. (I did go out of town for 6 of those days) I have to say, I don't know how all of you who have painted your kitchen cabinets do it. I was contemplating painting mine, and I have a rather small kitchen, but no way.
Not now…changed my mind. It's not that it's a hard job, it's just time consuming. I have doors and tape and paint and caulk and everything from the vanity everywhere, and after 2 weeks, I've had enough. It doesn't help that my bathroom is teeny, tiny and I could hardly paint the side of the vanity because I kept getting the brush stuck on the toilet bowl.
So, here it is before…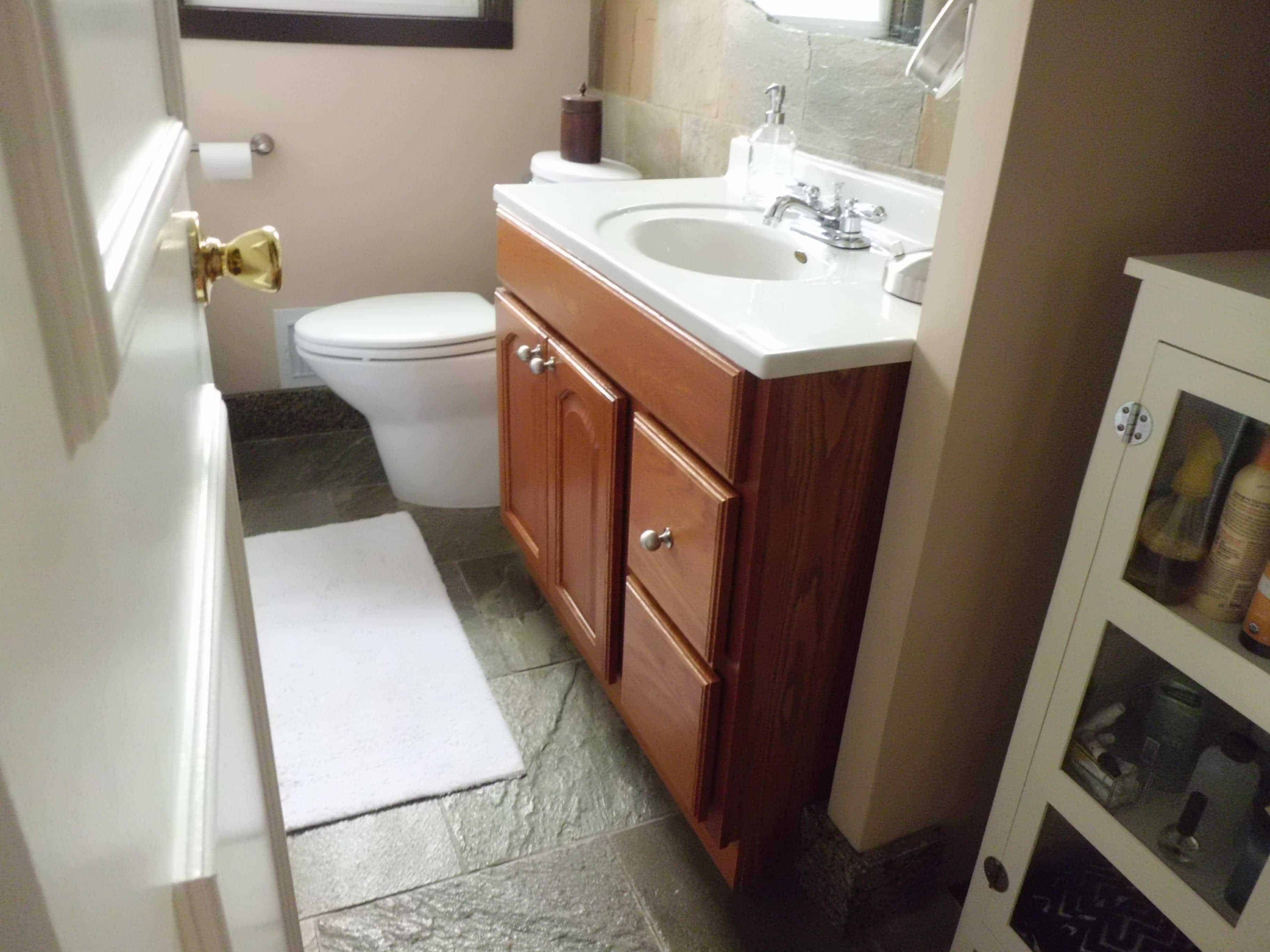 It's your standard builder's special, oak vanity with veneer sides, and it's ok but I was not a fan of the color.
I first sanded everything with a medium grit sanding block and then painted on 2 coats of a bonding primer. Then I caulked all the little gaps and painted 2 coats of Benjamin Moore White Dove . I used a roller on the sides and columns and I used a brush on everything else. There were several gaps on the vanity that needed to be caulked, this is the side of the false drawer before caulk…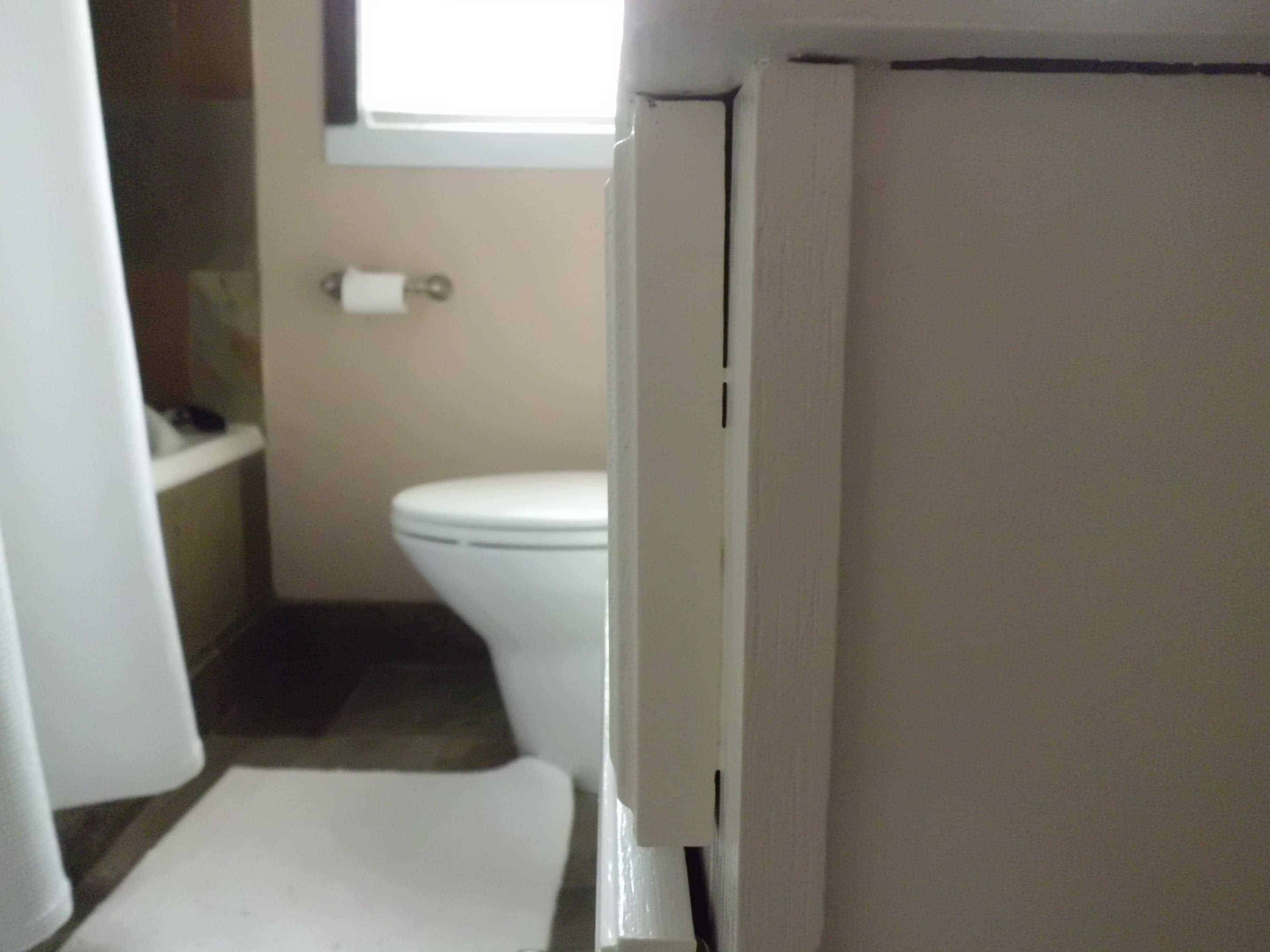 And this is after. Amazing what a little caulk can do (check out some of my tips on caulking).
And the bathroom vanity after…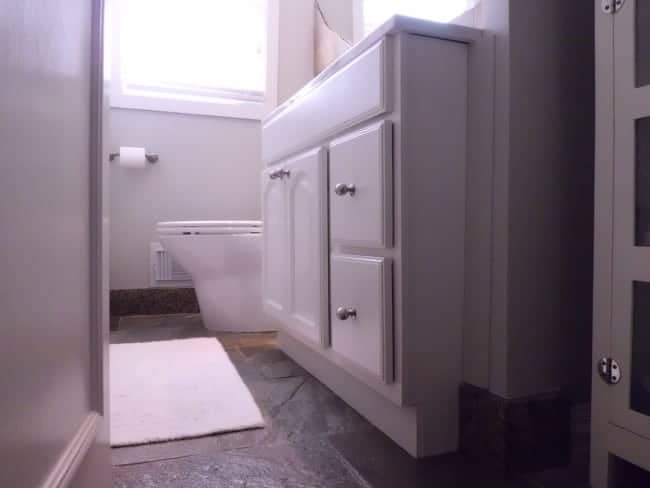 I love how it turned out.
I eventually want to replace this with something taller, my husband and I are tall, but this will work for now. I'm just glad I did this before I started the kitchen. It would take me months to finish that job.;)
Next up is priming and painting the woodwork, installing some missing woodwork and painting the walls. I finally found a color that I think will look great and I'm so excited to see it up on the walls.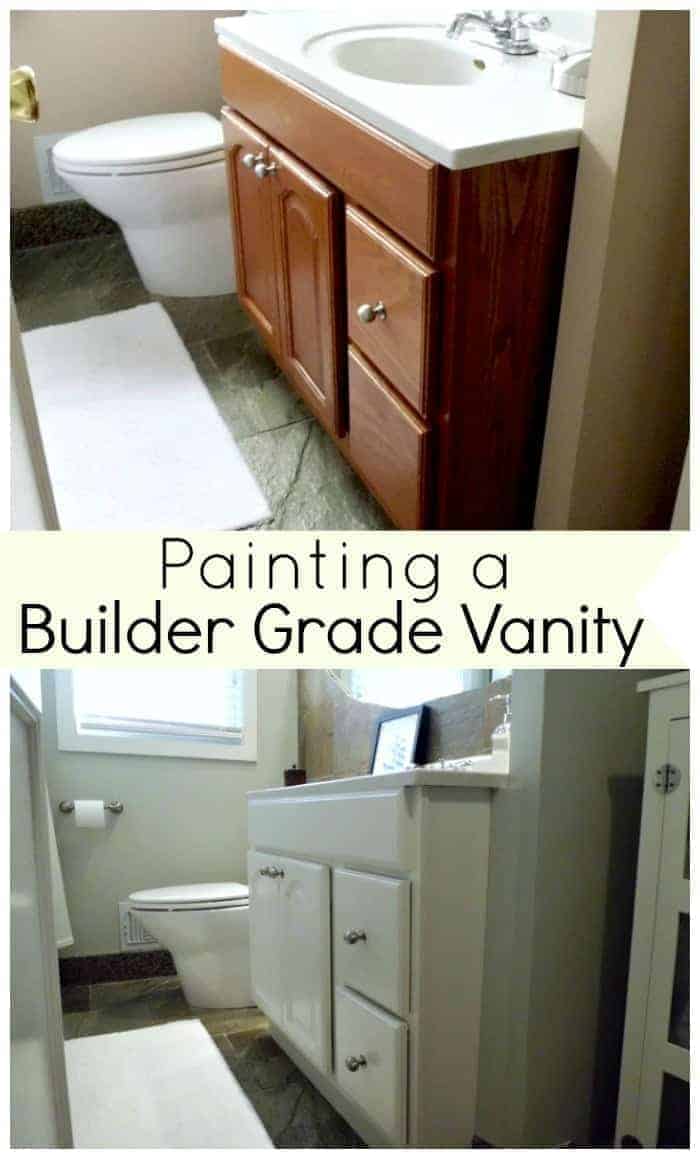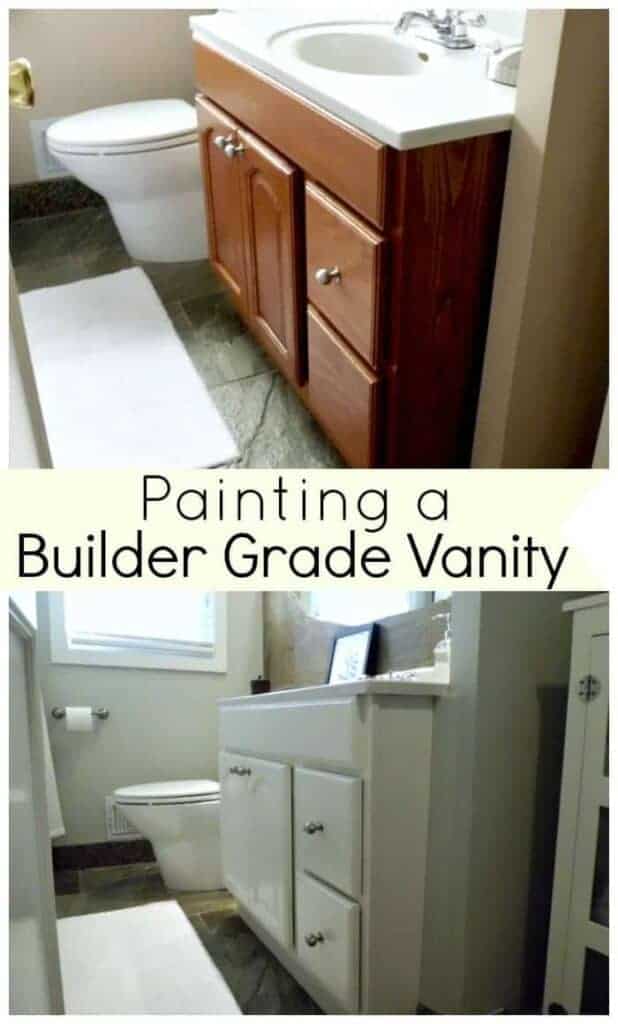 Thanks for stopping by!