Quick and Easy Chicken Noodle Soup
*As an Amazon Associate and member of other affiliate programs, I earn from qualifying purchases.
Quick and easy chicken noodle soup recipe. Homemade chicken soup with egg noodles that's simple to do and so delicious!
Do you still find yourself making one yummy recipe that you remember from childhood? That's exactly what this soup is for our family.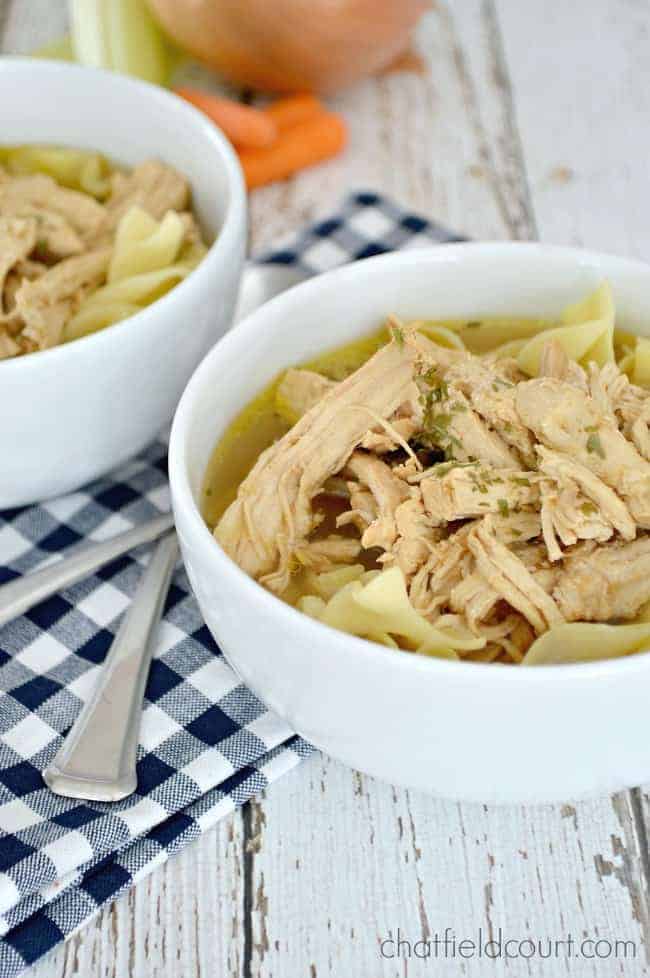 Just like the sour cream coffee cake recipe that I shared, this one comes from my husband's family.
My mother-in-law used to make this for my husband and his brother when they were kids.
They weren't crazy about vegetables, like most kids, so my MIL had the brilliant idea to mash them up before cooking the soup. All the nutrition without them ever knowing that it was good for them.
Way back then she used a food grinder but these days we use a blender. You could even use an immersion blender.
Same results…just a different technique.
The great thing about this recipe is that you don't have to spend 20 minutes chopping veggies.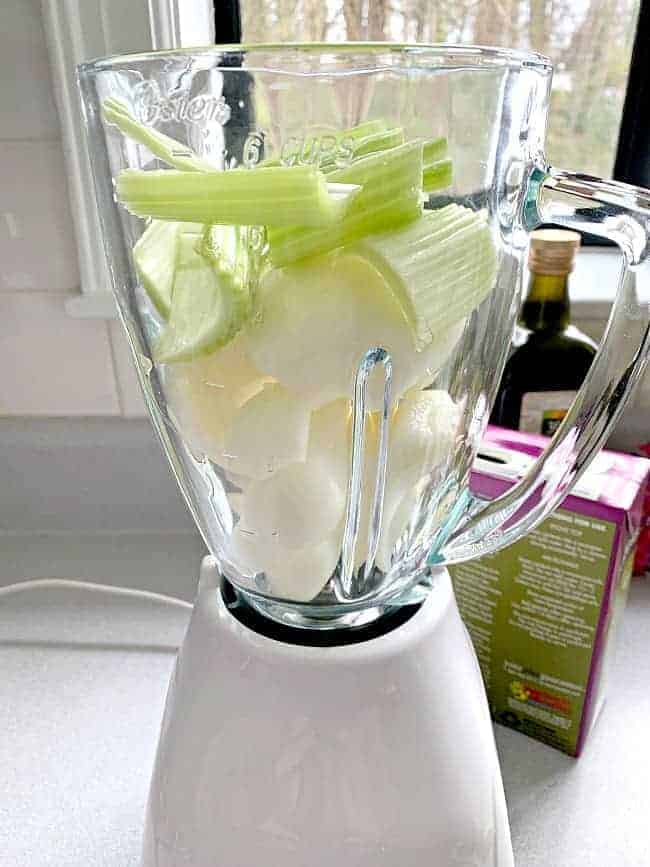 Just pop the onion, celery and carrots into the blender and purée them with vegetable broth.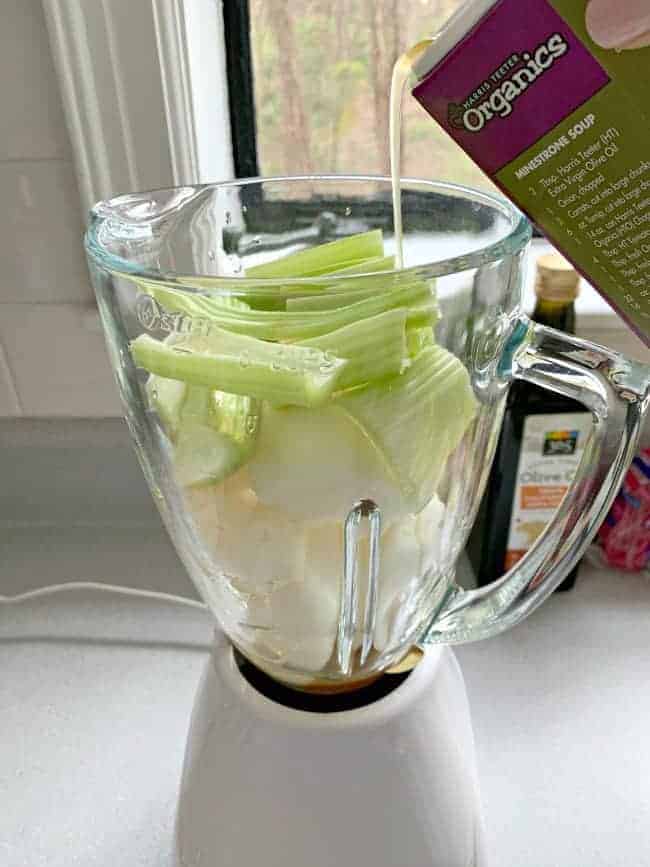 So easy.
In just a few minutes, you have a healthy broth ready for the pot.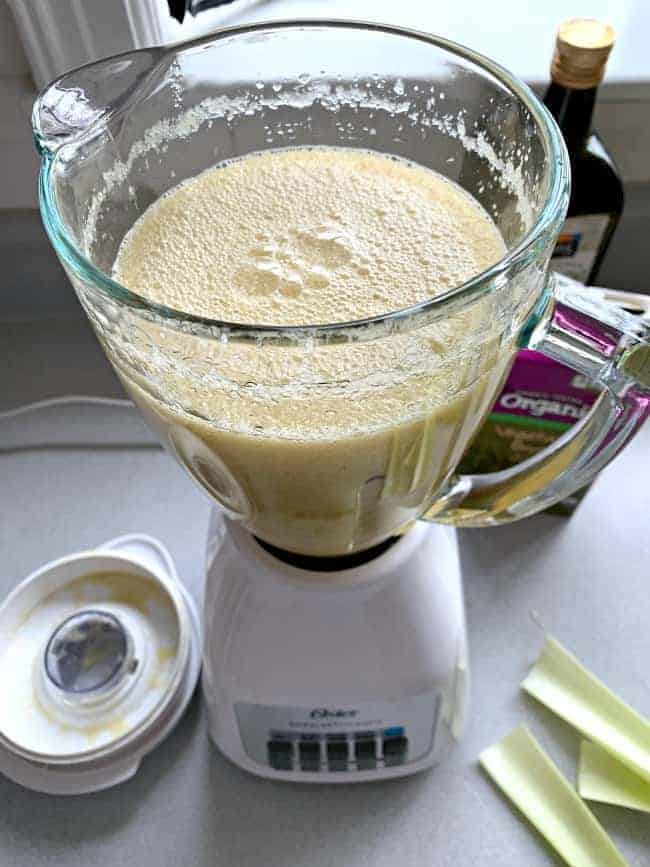 After you pour the broth into a soup pot, you just need to add parsley, thyme, bay leaves, olive oil, butter and salt and pepper.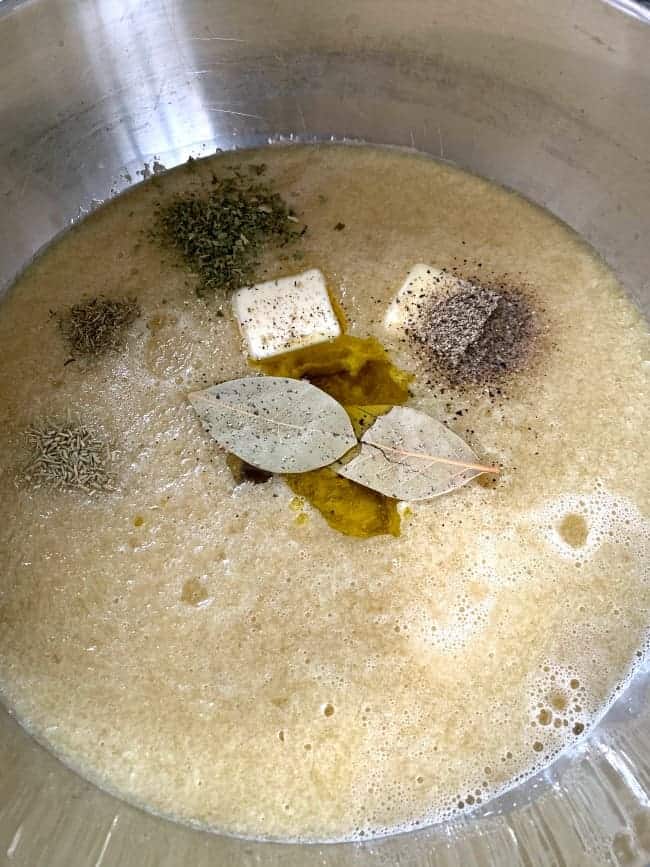 Let simmer for about 20 minutes and then add your 3 chicken breasts.
Cook you chicken breasts in your homemade broth for about 20 minutes.
Remove chicken, shred into pieces and return to soup. Simmer for an additional 15 minutes.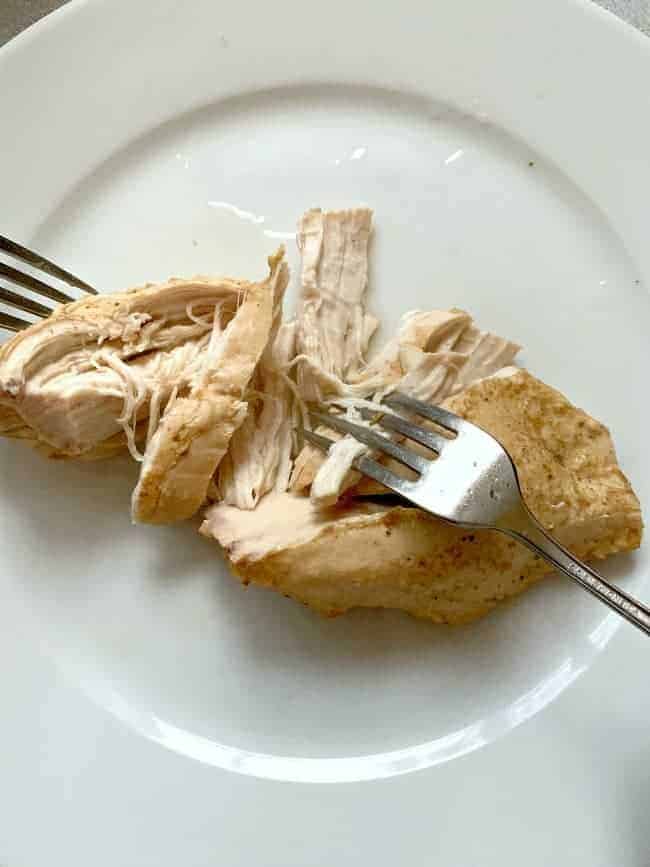 We are serious about our pasta in our house so we have gotten into the habit of cooking it separately, while the soup simmers.
No soggy noodles for us!
Just make sure you cook the egg noodles just until they're al dente.
They'll cook a little more once you mix them with your soup.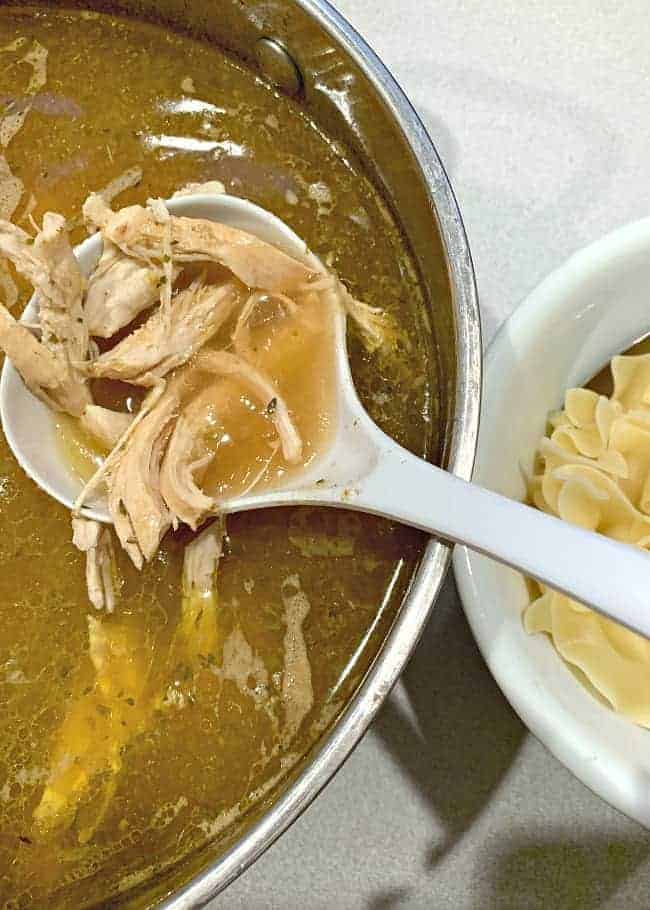 That's it!
Quick and easy homemade chicken noodle soup that even the pickiest eaters will love. It's definitely become one of our family's go-to easy meals.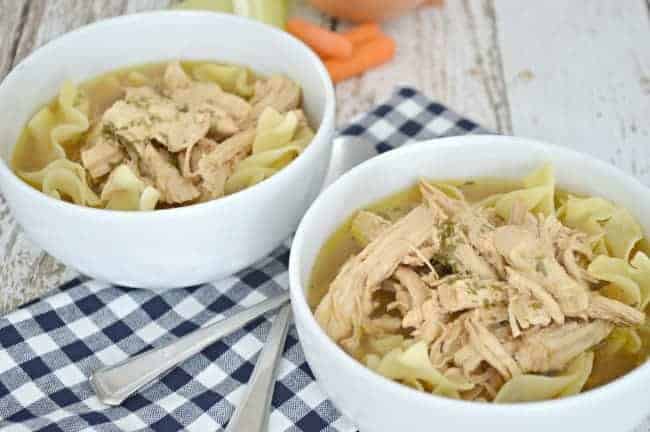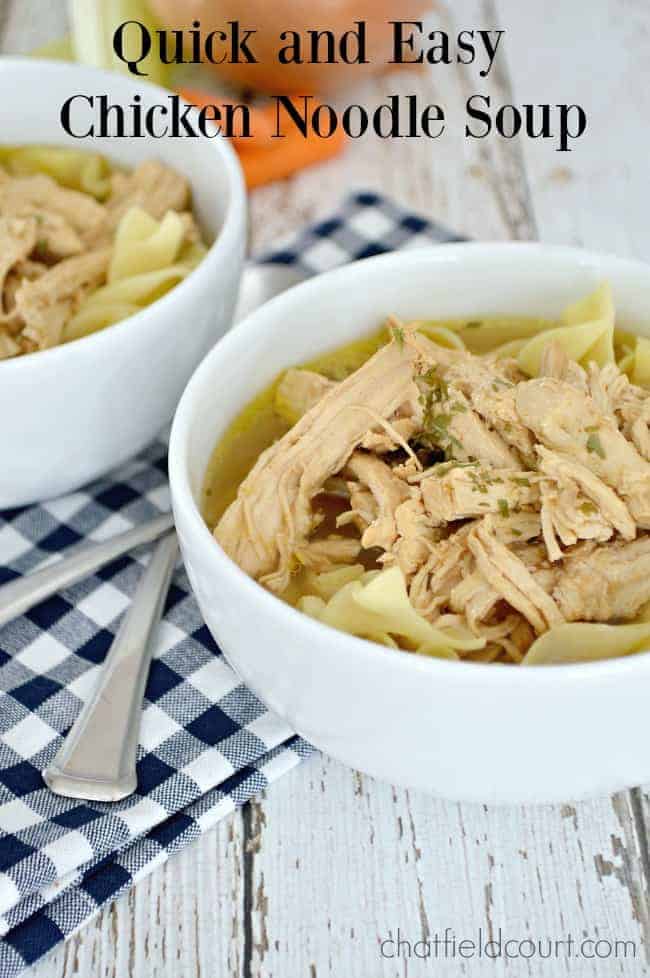 Check out these other savory soup recipes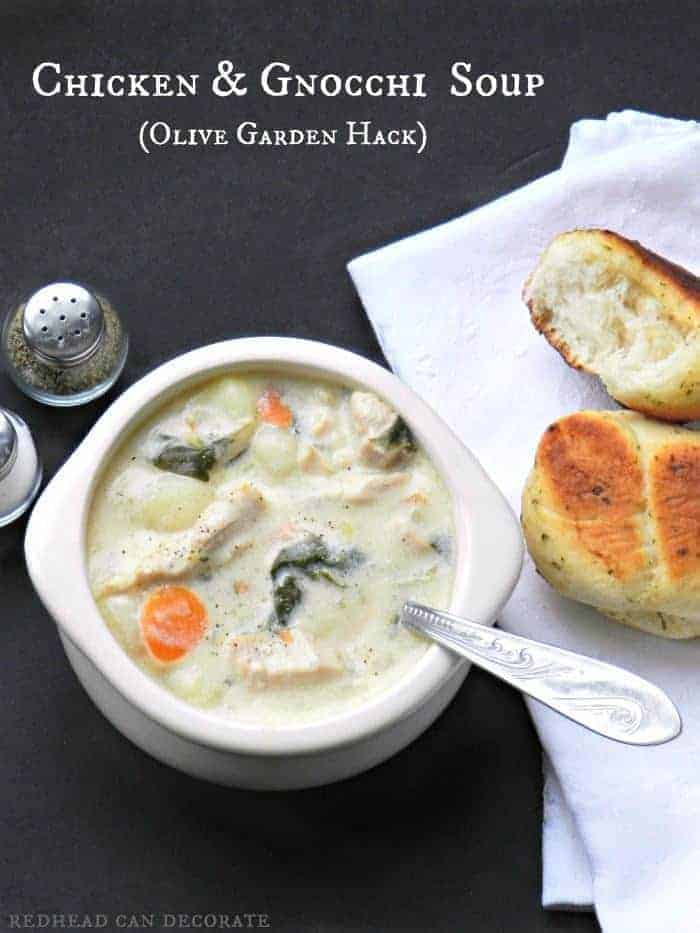 Chicken & Gnocchi Soup from Redhead Can Decorate