Disclosure: As an Amazon Associate and member of other affiliate programs, I earn from qualifying purchases.
Let's get ready for spring with some easy and thrifty DIY projects.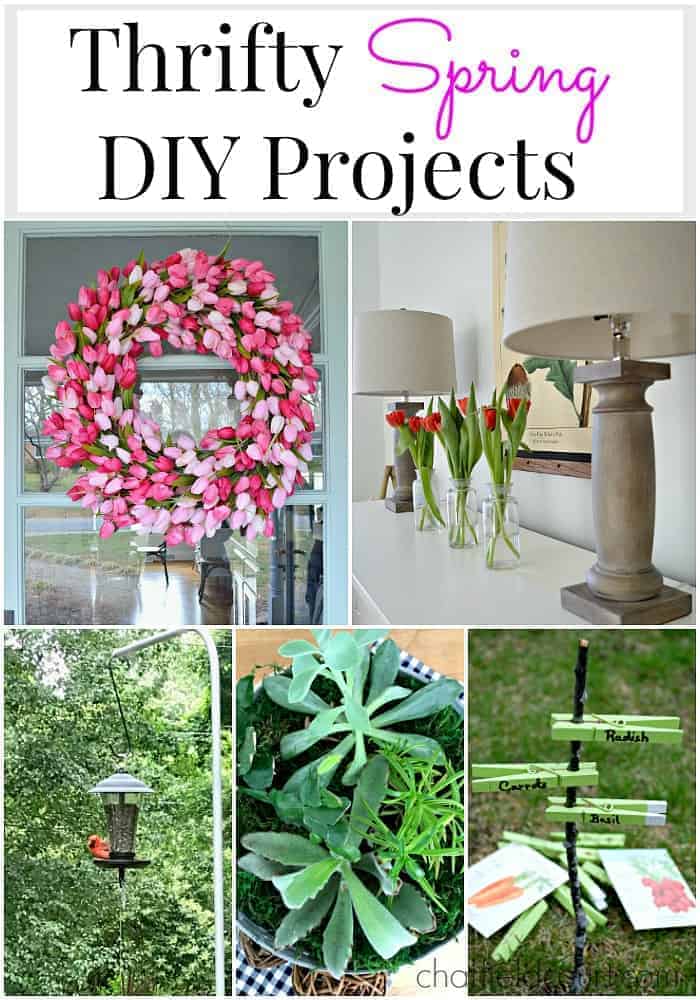 I don't know about you but I'm so ready for Spring. We had a bit of a teaser this week with several days of warm weather so now I'm really ready to pack up winter and start my Spring decorating.
In case you need a little nudge, I've put together some of my favorite thrifty DIY projects to help you on your way.
Think Spring!
What about you? Have you started decorating for Spring yet?