Simple DIY Succulent Planter
*As an Amazon Associate and member of other affiliate programs, I earn from qualifying purchases.
How to make a simple DIY succulent planter with a galvanized bucket.
I've been on a bit of a plant kick lately. It was really difficult keeping plants alive in our Illinois house so I've been having fun adding them around our little cottage.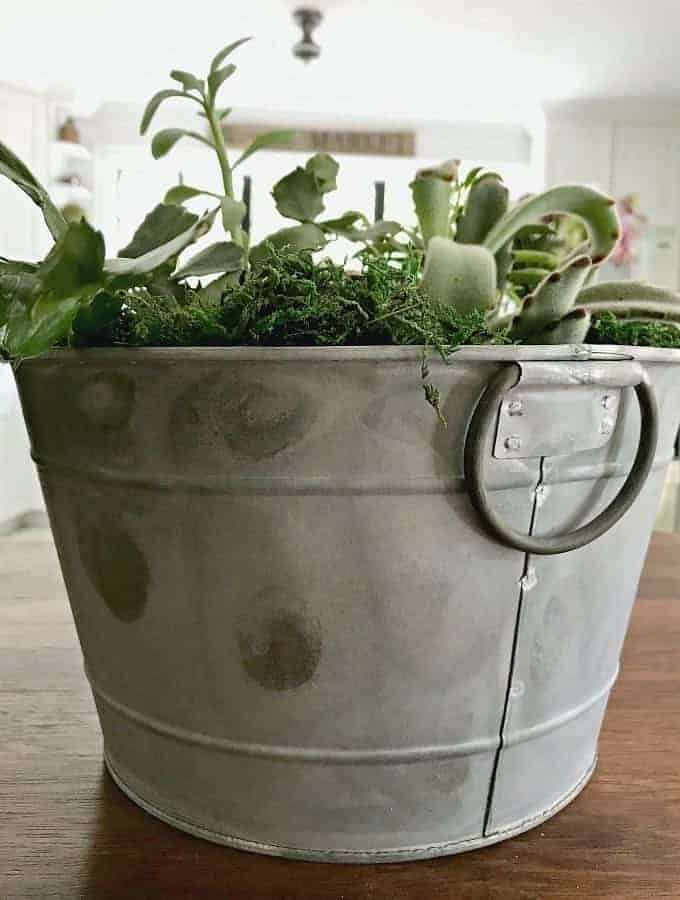 This post may contain affiliate links which won't change your price but will share some commission.
I rescued a big bird of paradise that's in our sunroom and have had a lot of luck with a fiddle leaf fig, affectionately known as Leo, so it was time to (ahem) branch out. I've been wanting to try out some succulents but I didn't know how, or where, I wanted to display them. When I found this galvanized bucket at Michael's though, I knew it would be a perfect planter for a little grouping that I could put on my spring or summer dining room table.
Supplies for DIY succulent planter
galvanized bucket
propane torch
potting soil
succulents
pot liner
sheet moss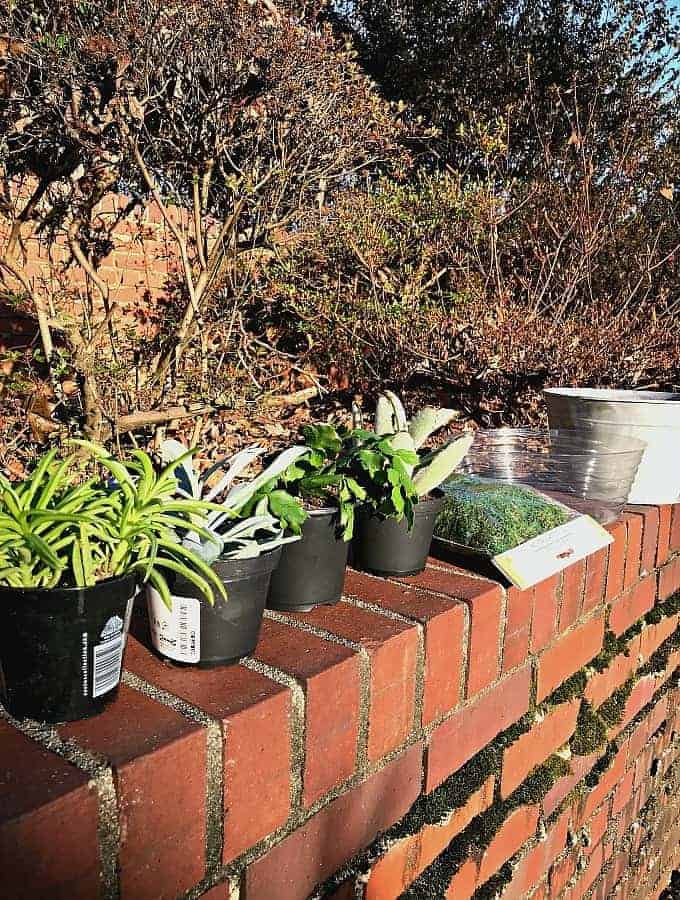 I liked the idea of the galvanized but didn't like the shiny surface. I wanted something that looked aged, and not like it came straight from the craft store. So, in order to get the look I wanted, I had to give the bucket a little makeover.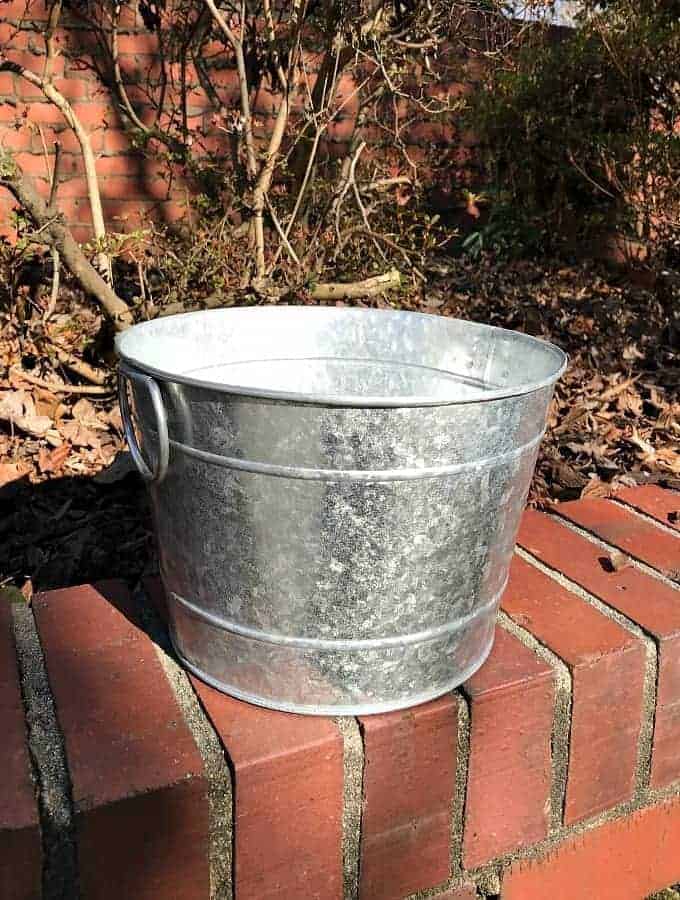 I searched online for different ways to age galvanized metal and using a propane torch seemed like it would be quick and easy, without being messy. There were some good ideas out there, like using toilet bowl cleaner, but I chose to try heat.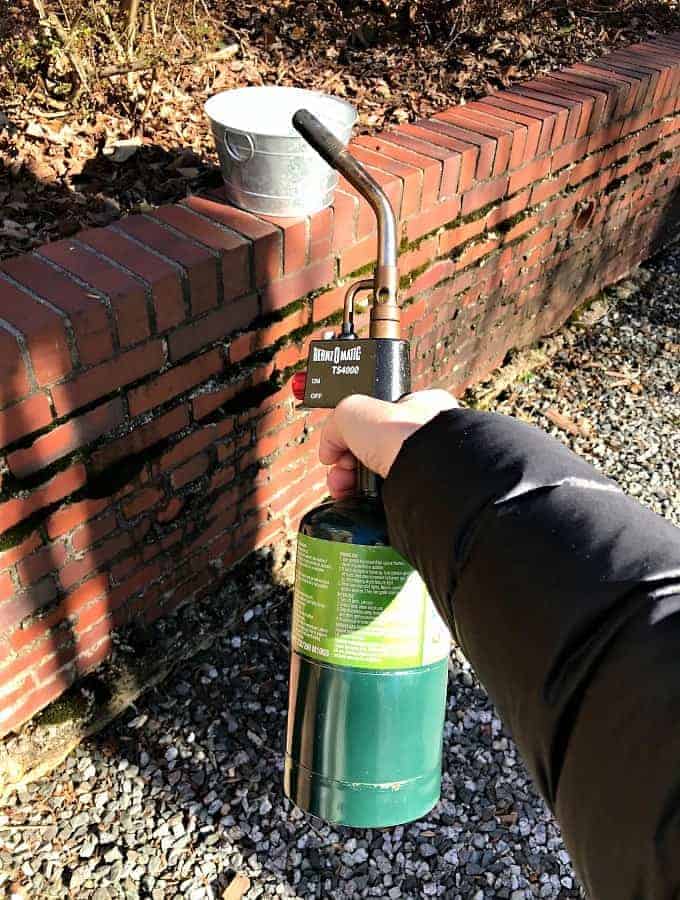 You all should know by now that I don't do projects like this unless they're easy. This one did involve heat, but I assure you that it was super easy to do.
We were careful to take extra precautions when we did this project. We worked outside, used a long-handled wrench so we didn't have to touch the hot metal, and we had a big bucket of cold water ready to cool down the metal.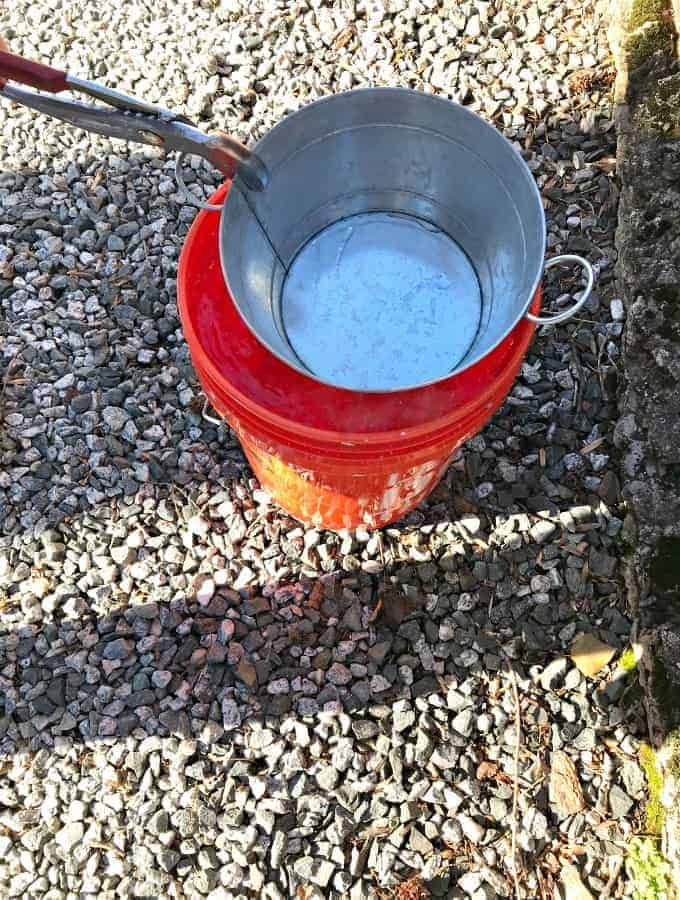 I assembled all of our supplies, lit the torch and began heating the metal. It took me a few minutes to get the hang of it, but then it went very quickly. You can actually see the metal change almost immediately when the heat hits it. I did learn that you have to move the flame around. Once you see the color of the metal start to change, it's time to move to the next spot.
It took me just under 15 minutes to finish. A little cool down, and it was ready for the next step.
The pail didn't rust the way I had hoped it would, but it no longer looks like it just came from the craft store. I could have gone a step further and tried to rust it but this was supposed to be quick and easy and I was ready to move on to planting.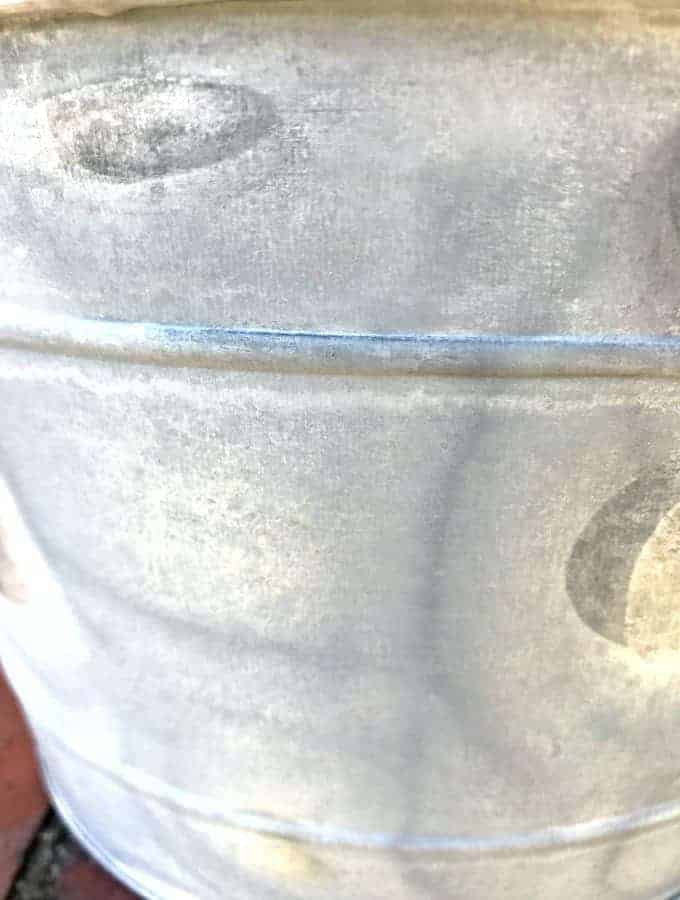 I was just going to plant in the bucket but it leaked during a water test so I decided to use a pot liner. A bit of potting soil went into the liner and then the succulents that I found at IKEA for under $2 a piece. I used a $1 bag of sheet moss that I got from The Dollar Store to finish it off.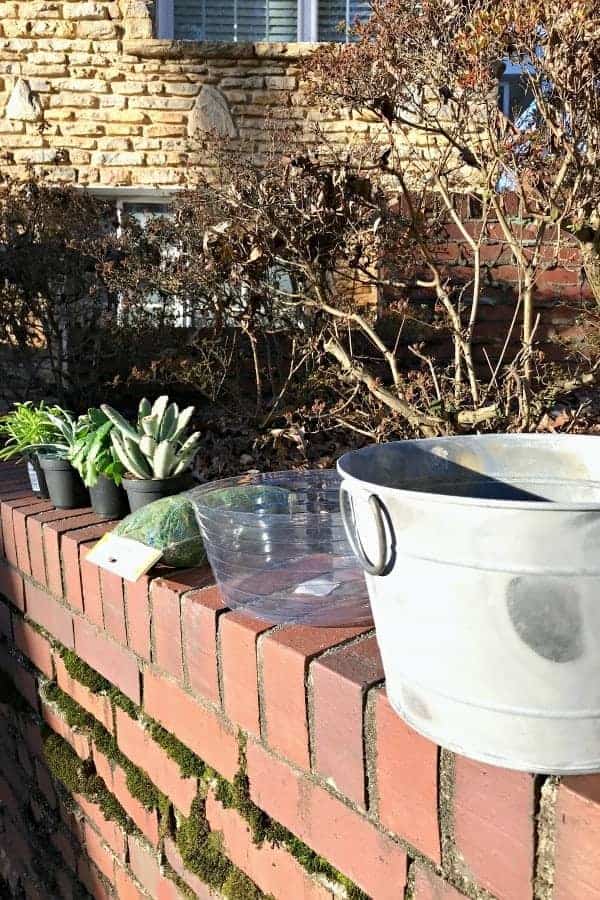 A simple DIY succulent planter in under 30 minutes (plus a bit of cool down time). Definitely quick and easy.
I was going to go with all the same variety of succulent but I chose 4 different textures and colors. Don't tell the other ones but the brown-tipped fuzzy one is my fave.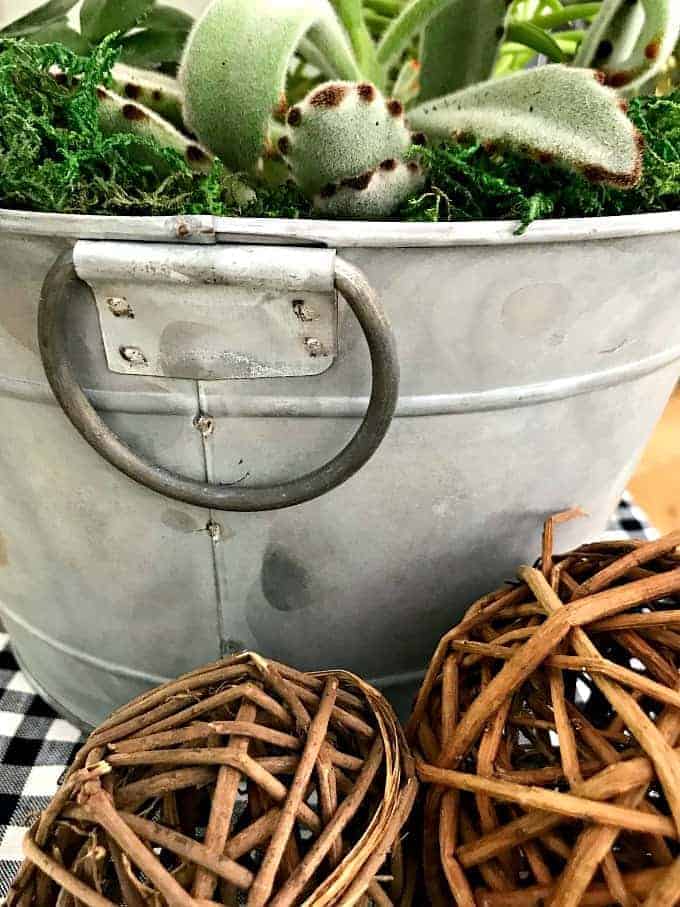 I've enjoyed moving it around to different spots but my favorite place is the dining table. I like the simplicity and the way it looks with the dark wood.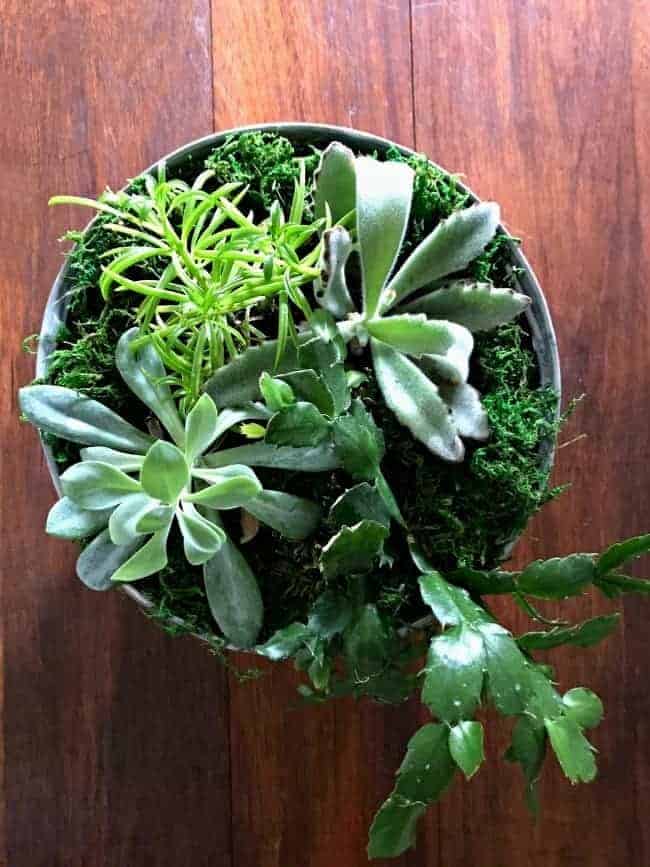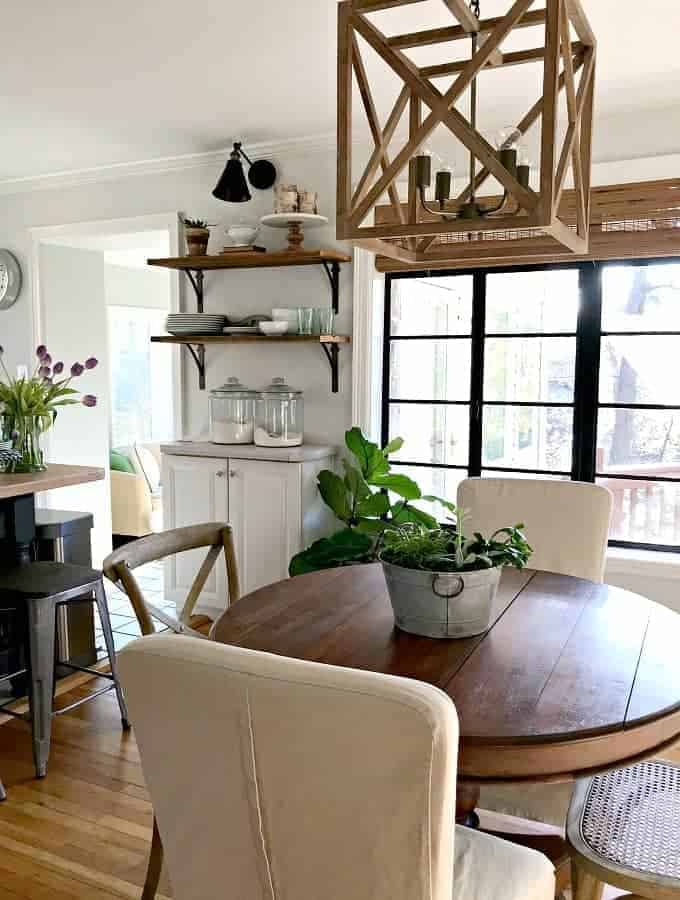 Doing this project has given me a new appreciation for succulents. How can you not love them, right?
What about you? What plants are your favorites right now?