Cottage Style Spring Home Tour
This post may contain affiliate links, please see our policy for details.
Happy Spring!
Ok, so it's technically not spring on the calendar but it is spring at the cottage. To celebrate the change in season I'm joining in with Carrie from Lovely Etc., for her Color Loving Spring Home Tour.
There's a ton more spring inspiration from my blogging friends so make sure you check them out at the end of the post.
A change of season usually means packing stuff away, getting stuff out and changing pillow covers.
It's not my fave thing to do, especially the pillow covers, but spring is different.
It just makes me happy to see the bright fresh colors from flowers or pillow covers and the clean look of more pared down decor.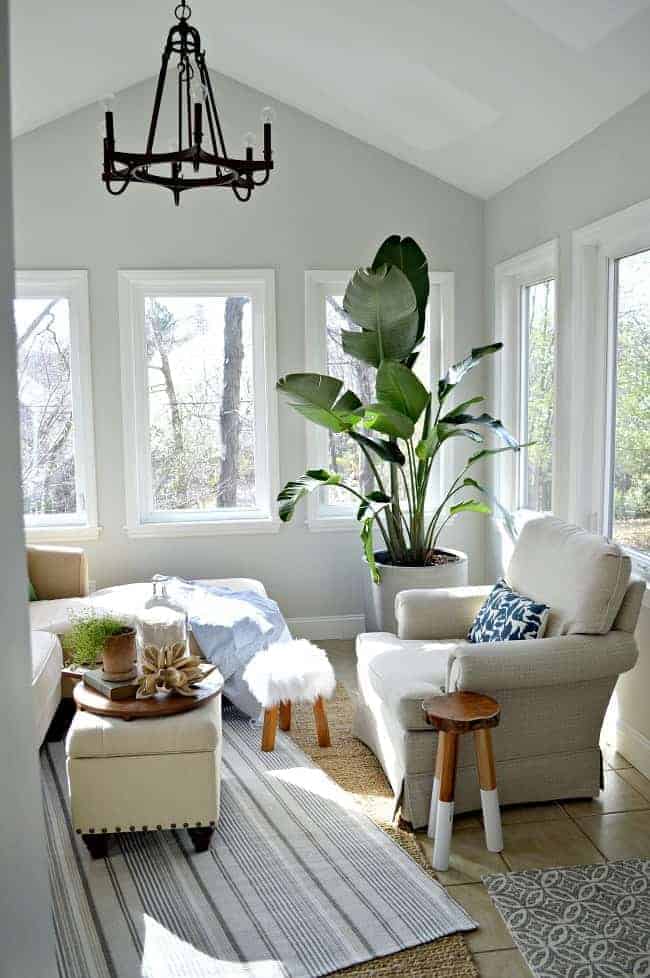 It usually doesn't take much to add a bit a spring to a space.
A few spring colored pillows in our recently redone sunroom and the greens from my potted herbs and our rescued bird of paradise.
It's doing really well in this space, and recently sprouted two new leaves.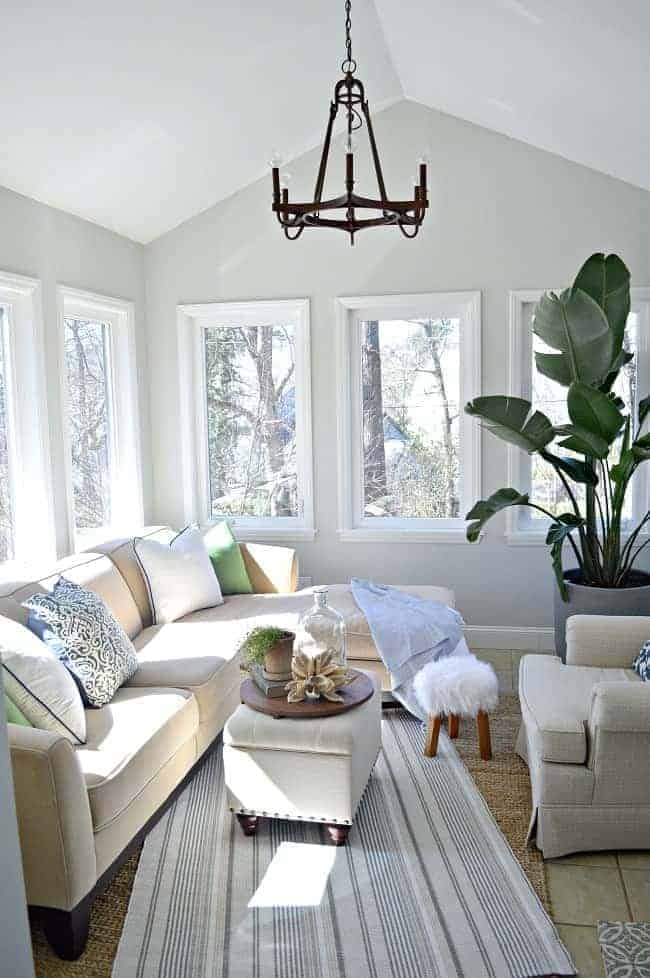 I packed up the faux fur throws and brought out a lighter striped throw. My DIY furry stool is a must in this room so that had to stay out.
Now we just need the leaves to pop up outside and this room will really look like spring.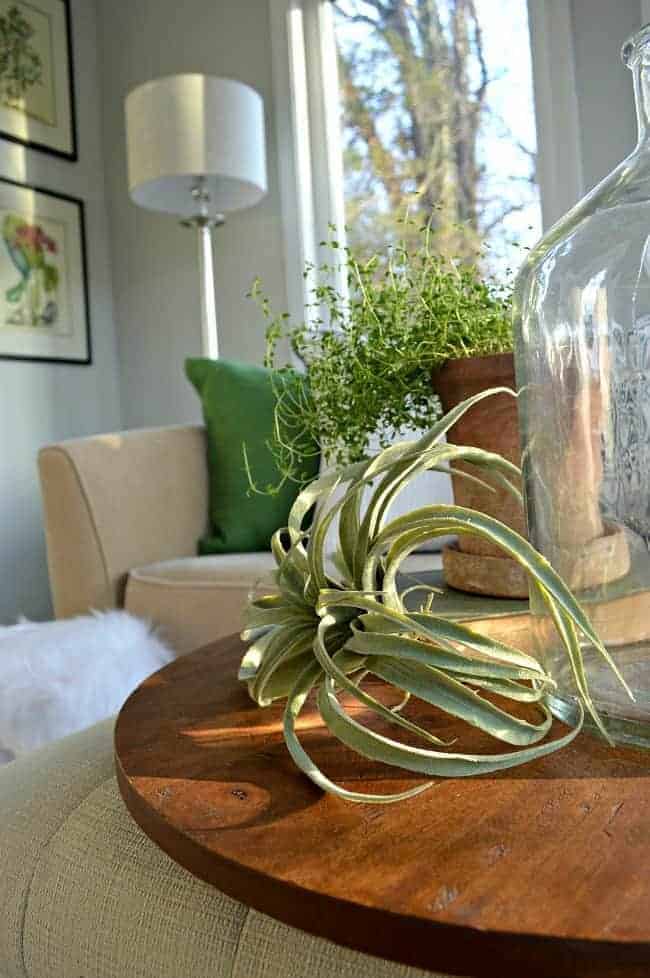 The kitchen and dining area are another easy place to add a bit of spring. Pillows and throws don't help much in this area so I rely on fresh flowers.
This spring I've been gravitating towards yellow…lots of yellow. Probably because we haven't seen the sun a whole lot this winter.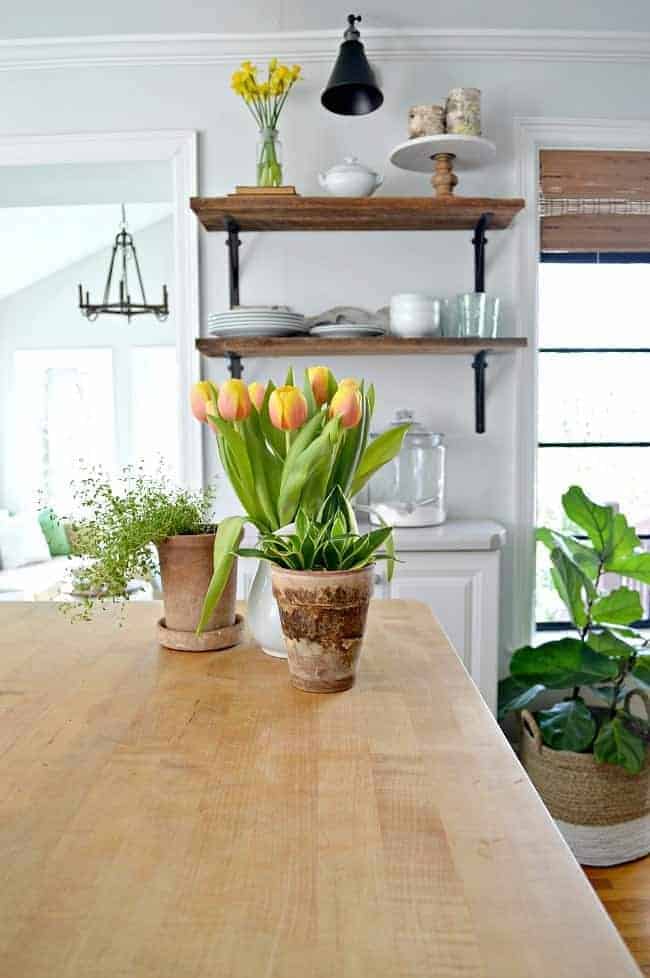 I finally took down the magnolia leaf garland from around the window and it really opened that area up.
I have to admit that I miss it but it was definitely time for it to go.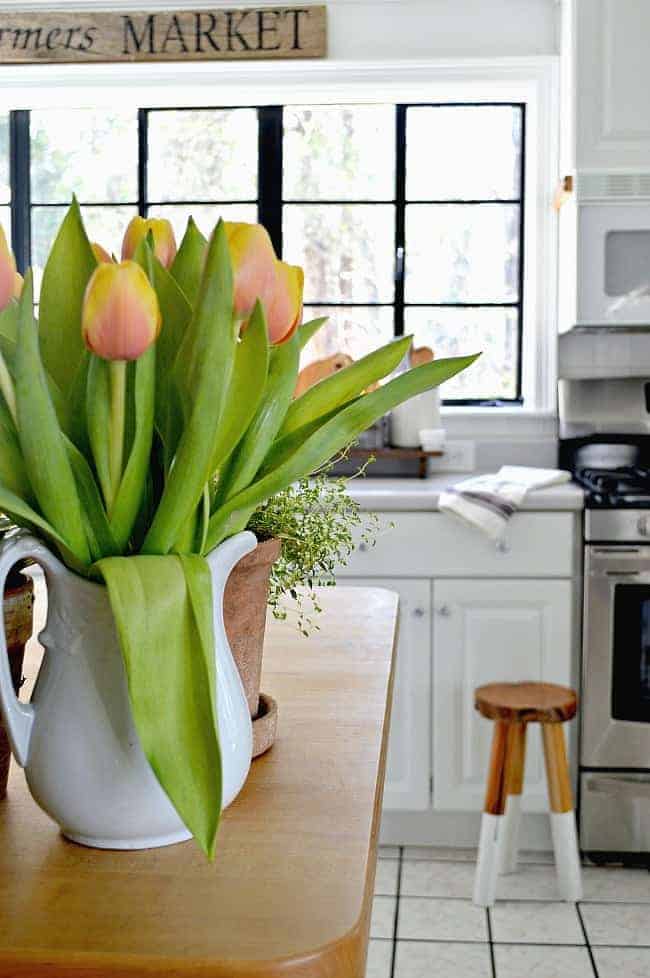 The glass bottles that I found for $10 at a thrift store are still out and getting tons of use.
Even something as simple as daffodils in glass bottles seems to scream spring.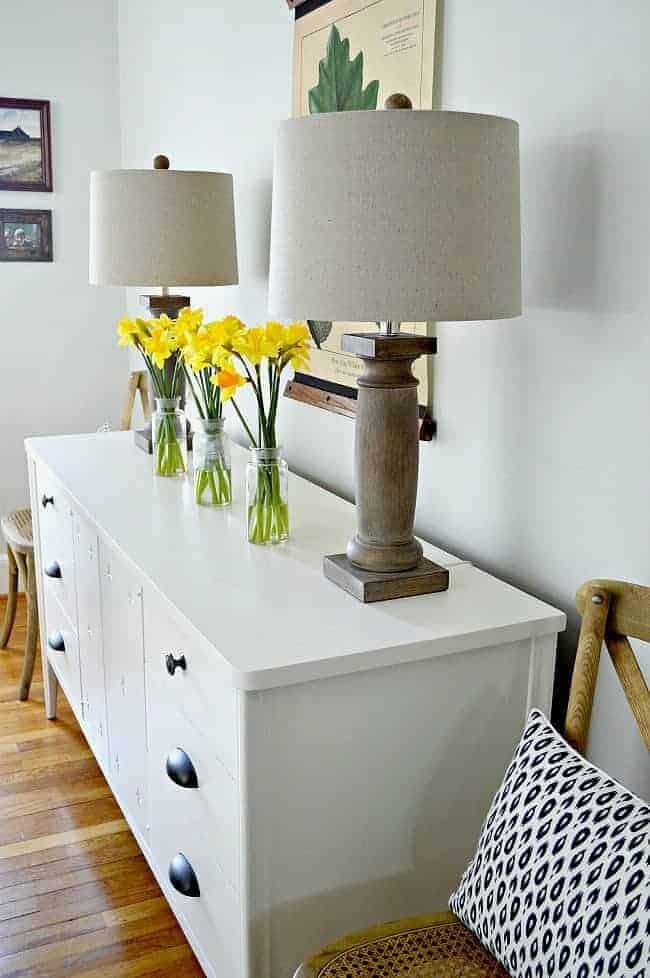 I made just a small change on this wall with the addition of a new plant. I already had a small snake plant and wanted something bigger for this side of the dining area.
They are so easy to grow and do well in low light conditions. Plus it gives me that spring green color that I'm looking for.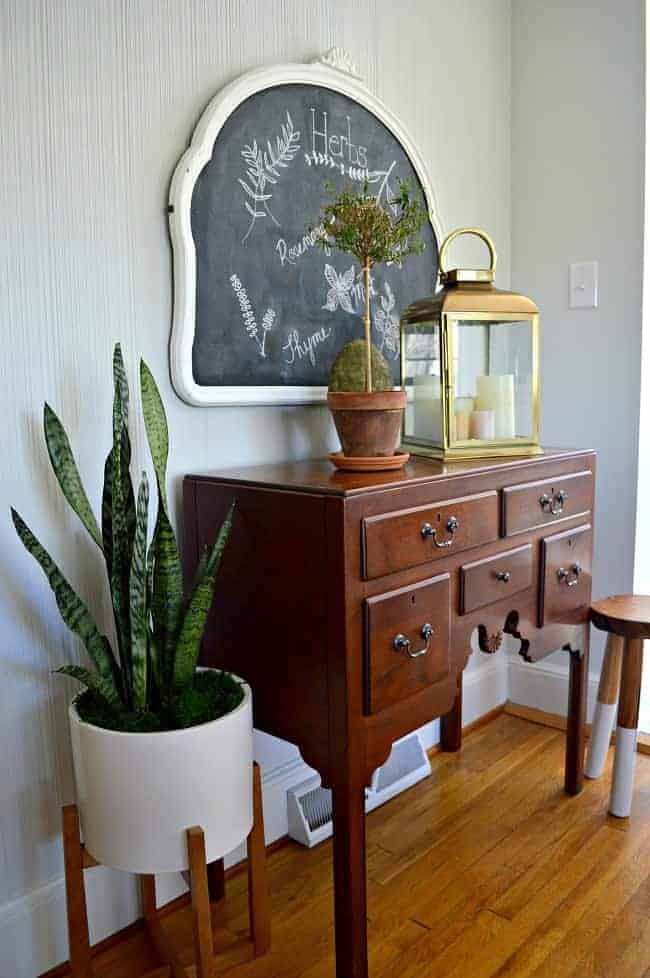 I hope that my tour has inspired you to add some spring color to your home.
Even if you just put away winter decor and add a bouquet of fresh flowers it will give your room a spring vibe. So simple.
Many of my home decor items are listed in my Shop My House tab, if you want to check it out.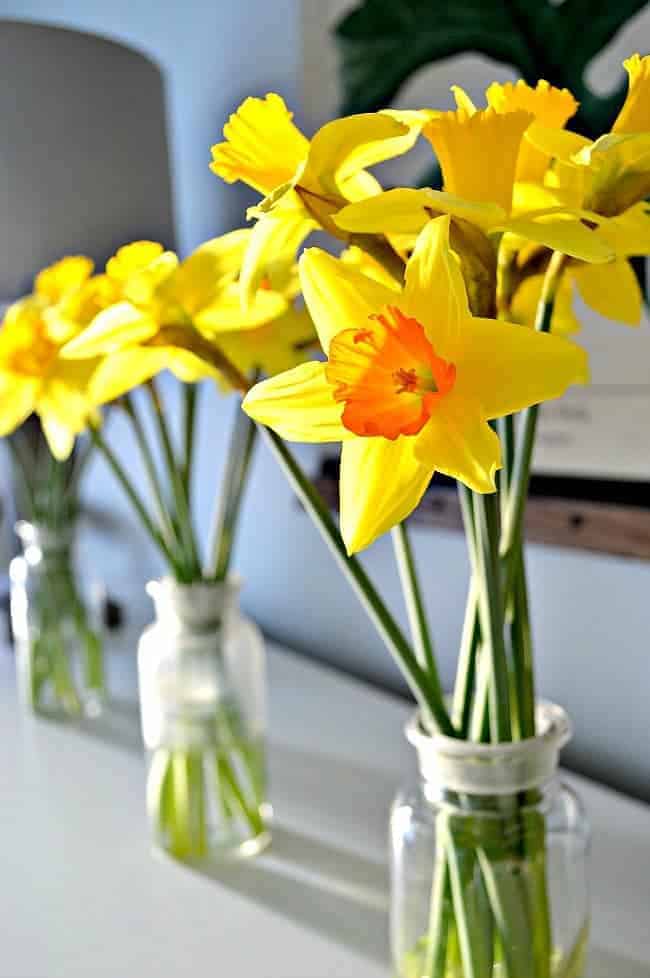 Don't forget to visit the rest of the blogs on the Color Loving Spring Home Tour.
Happy Spring y'all!