This post may contain affiliate links, please see our policy for details.
10 easy DIY patriotic ideas to try inside and outside of your home.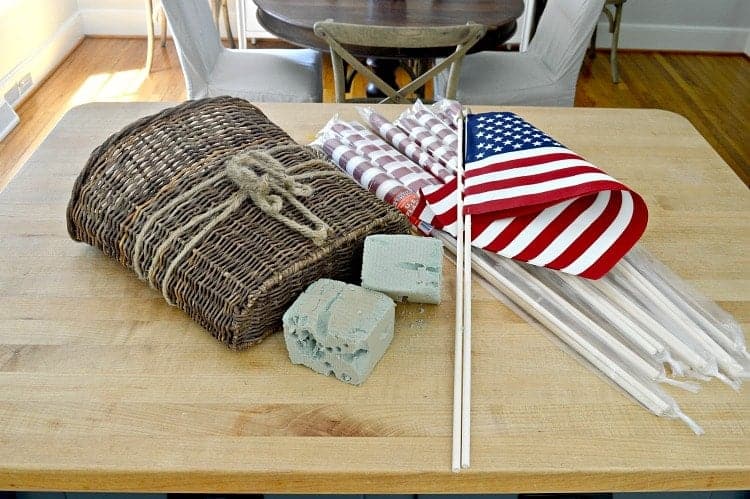 Summer will soon be here and you know what that means, right?
Warm, sunny days…
Hanging out at the beach…
And ice cream…lot's of ice cream.
Summer isn't all about ice cream and mosquito bites (well, for me it is). 😉 It's also happens to be a great time to show your patriotic pride.
I don't do a whole lot of crazy decorating for our National holidays but I like to do something to show my red, white and blue pride. I haven't had anything resembling red, white or blue on my front door for the last few years so I thought I'd remedy that.
If you know me, I'm all about easy crafts and this one is definitely one of my easiest. If you hop on over to my original post, you'll see my tutorial for an American flag display for the front door.
Or the back door.
It doesn't matter where or how you show your patriotic colors.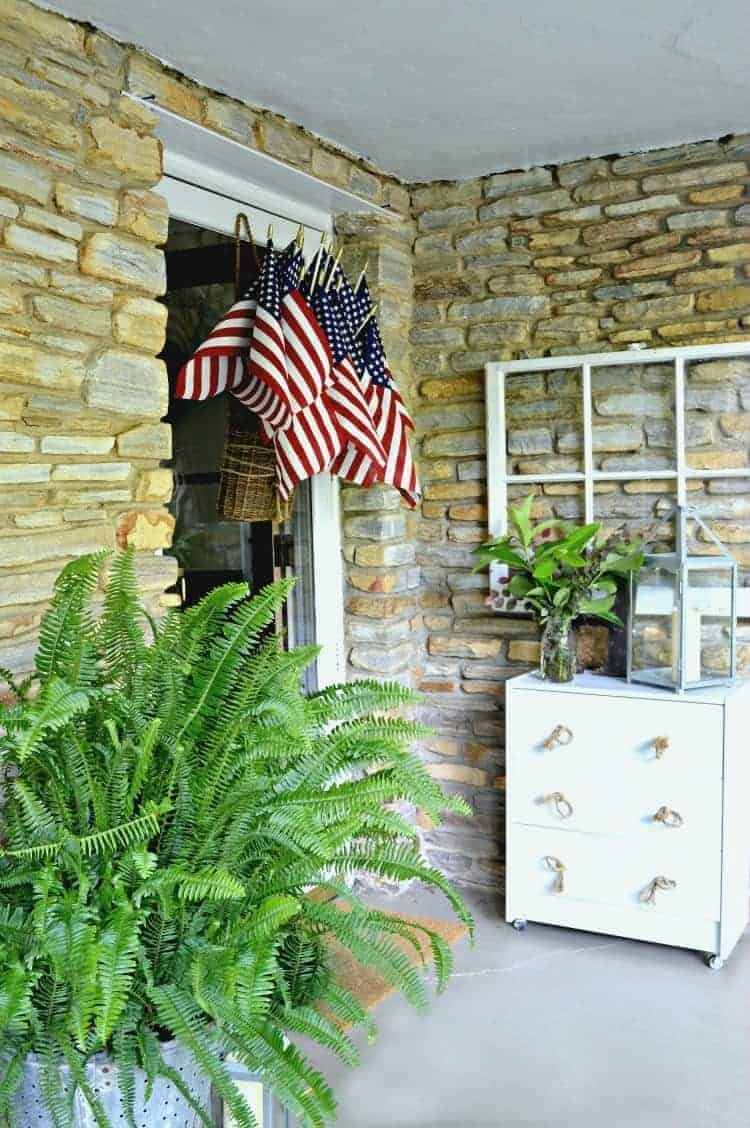 The DIY Housewives are also sharing their best and easiest patriotic ideas for you to try. Make sure you check out their take on the red, white and blue theme. Happy almost summer!