Joan's Sour Cream Coffee Cake
*As an Amazon Associate and member of other affiliate programs, I earn from qualifying purchases.
It's funny how you find things when you aren't really looking for them.
Last weekend we were organizing the basement when I came across my mother-in-law's recipe for the sour cream coffee cake that she always used to make.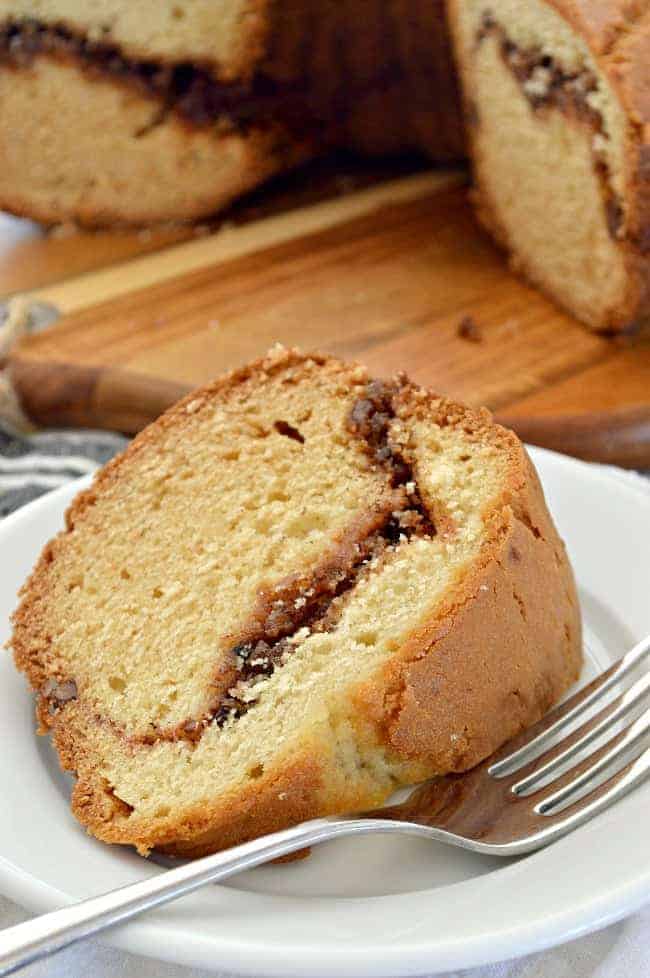 It's strange that I happened to come across this recipe now because we've been thinking about her a lot lately.
It's a year this month that she passed away, plus it was the first Christmas without her, so our thoughts have naturally been about her.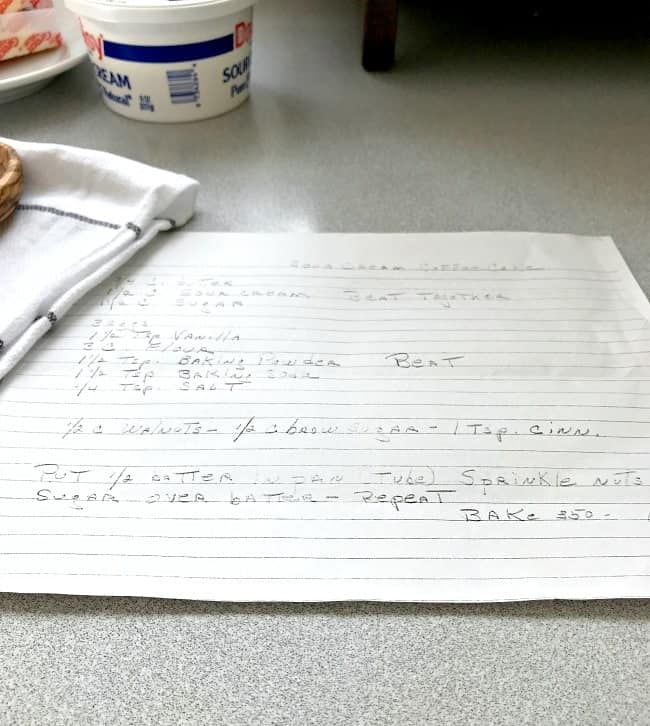 My husband loved her cake, actually he loves anything sweet, so I thought I would bake one for him in remembrance of her.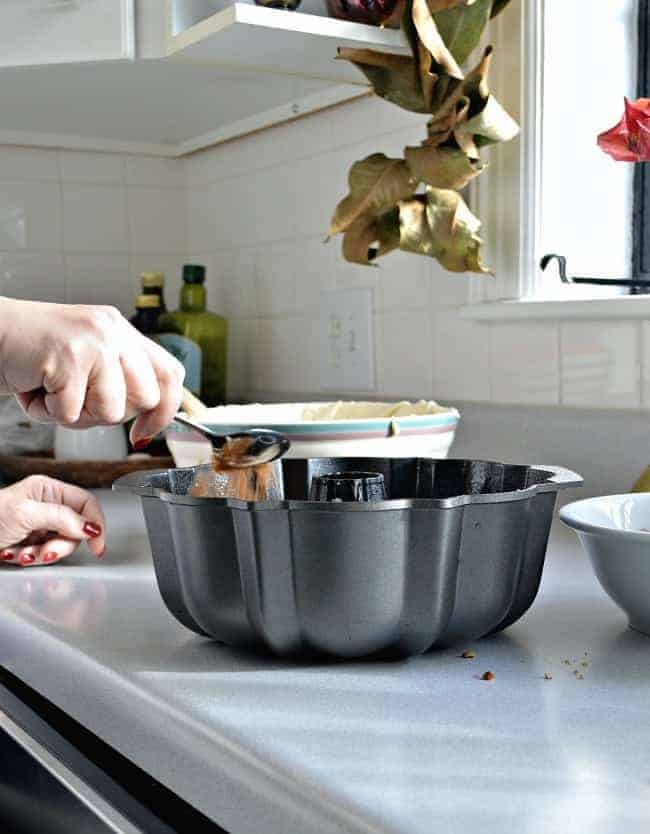 My MIL was a good cook but I didn't see her bake often.
She did have this recipe in her cookbook though, for those occasions when she needed to bring a baked good.
She wouldn't bake cookies or brownies, it was always this coffee cake recipe.
I pulled out my trusty bundt pan for my coffee cake but my mother-in-law always used her tube pan. Either way will work.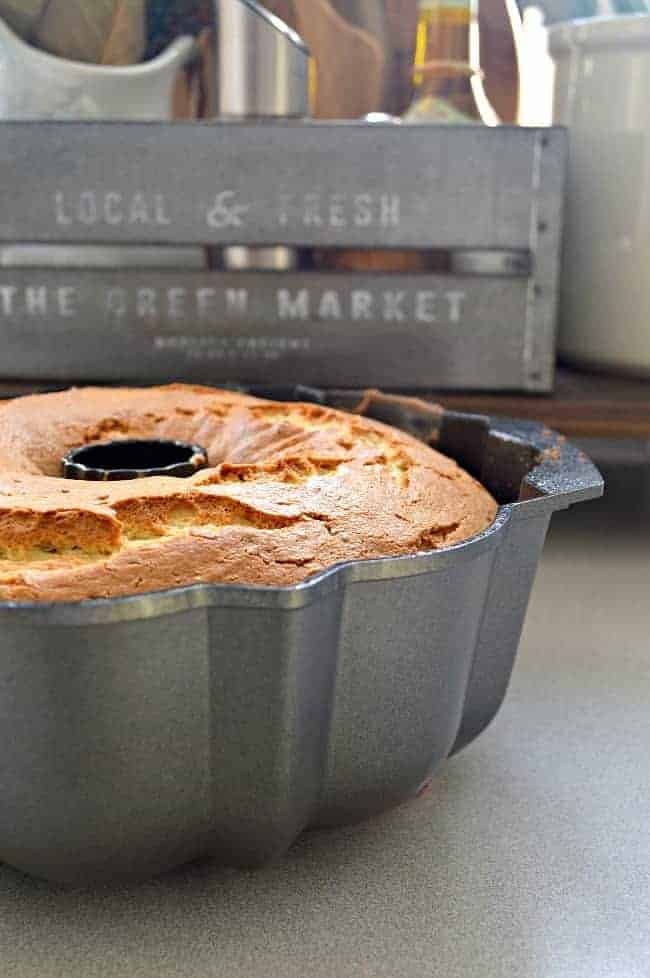 I think the reason she always returned to it was because it was easy to make and it always got raves when she did make it.
This was the first time I made it and it was really easy.
I can't say it's particularly good for the waistline but it's delicious and the hubs enjoyed it.
It also brought on all kinds of fun stories about her while I was making it.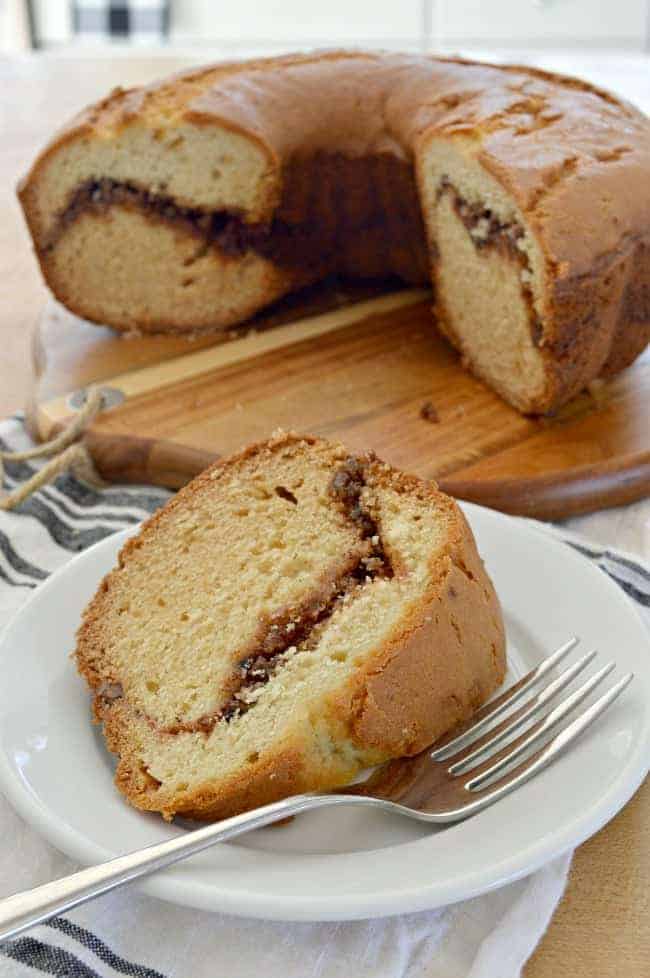 All around, a really great way to remember Mom.
Check out some of my other easy sweet recipes.