Wallpaper in a Closet – Inspiration and Ideas
*As an Amazon Associate and member of other affiliate programs, I earn from qualifying purchases.
One design element that I've never added to a room, ever, is wallpaper.
I've lived in plenty of homes that had old wallpaper on the walls.
You know the kind…the hard to remove, funky colors kind. It was never my style and I always wanted it gone as soon as we moved in.
Well, it seems that my negative opinions about wallpaper have been changing lately.
I'm finding myself drawn to so many of the gorgeous wallpaper photos on Pinterest and it has me thinking about adding it in our cottage.
I don't want to do a whole room in it, but I am thinking about adding it to a smaller space. Specifically, our new bedroom closet that we just built.
Like I said, there's tons of ideas out there so I gathered a few favorites I've come across to share with you.
Some are closets and some not, but all are pretty.
Wallpaper Inspiration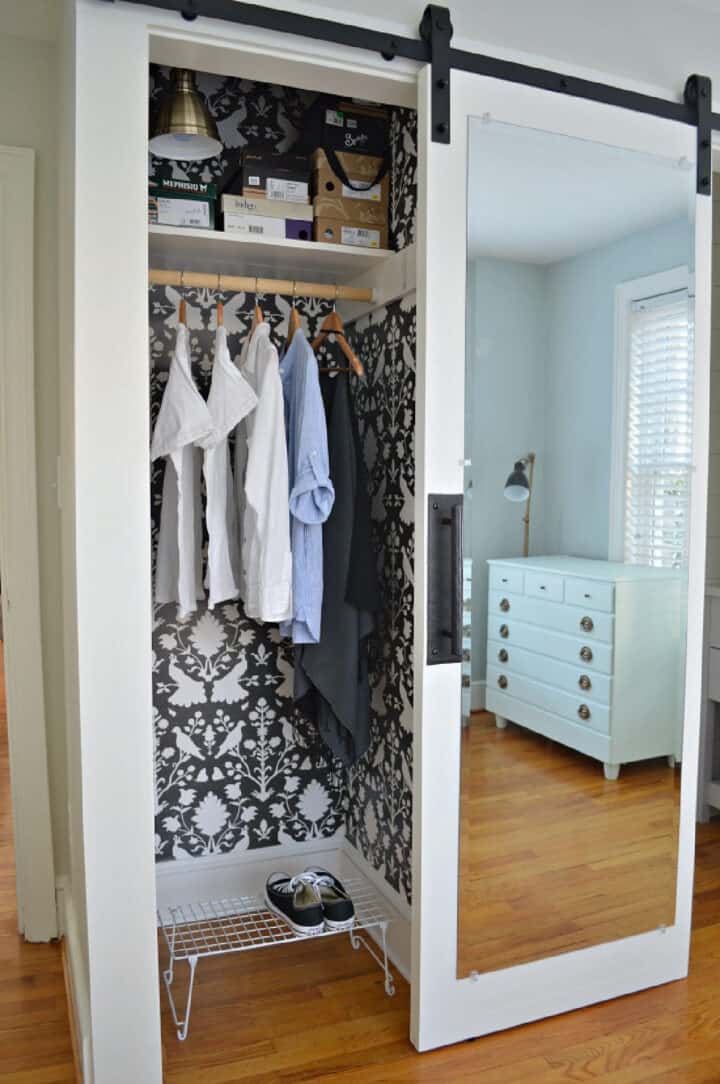 I always worried that if I used it in a whole room, I would quickly tire of it. Hanging it in a closet might just be the perfect way to introduce it into the cottage.
It'll be an unexpected addition and a pretty pop of pattern when you open the closet. The more I think about it, the more I want to do it.
Now I just need to not let the old wallpaper phobias creep in and decide on the perfect one for the closet.
I'm actually thinking that I might go bold. Stay tuned!
What are your thoughts on wallpaper? Would you try it in your own home?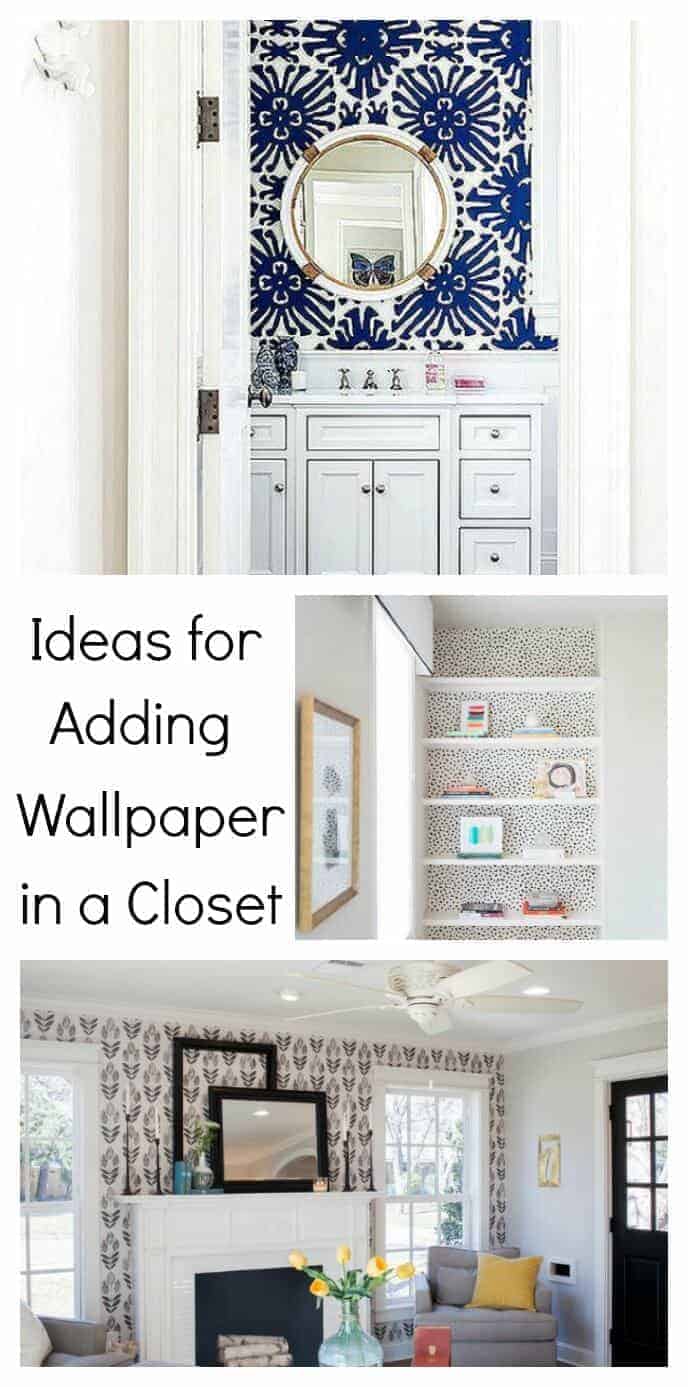 Check out the wallpaper I chose for our new bedroom closet