Easy Baked Tomatoes and Mozzarella
This post may contain affiliate links, please see our policy for details.
How to make this super easy baked tomatoes and mozzarella. It's the perfect appetizer or side dish for any meal and it's keto.
Summer gardening for us is usually all about tomatoes. I'm an equal opportunity gardener but the hubs has a huge soft spot for growing tomatoes.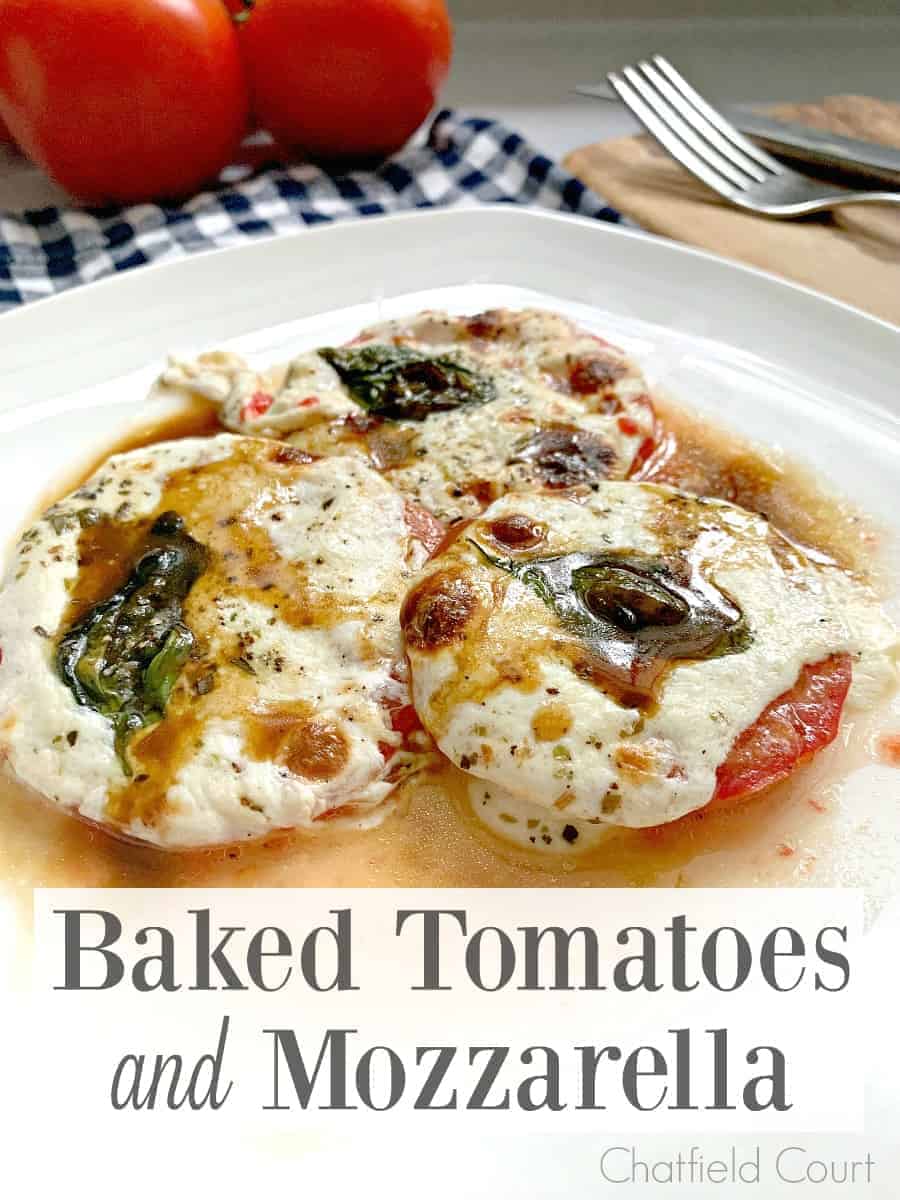 So, when you grow almost nothing but tomatoes, you need to come up with different ways to prepare them.
Sadly, we haven't been able to plant a garden this year but that doesn't mean we aren't eating our fair share of tomatoes.
Our fave new tomato recipe just happens to be super simple and super tasty, with lots of melted cheese and fresh basil. The hubs just can't get enough.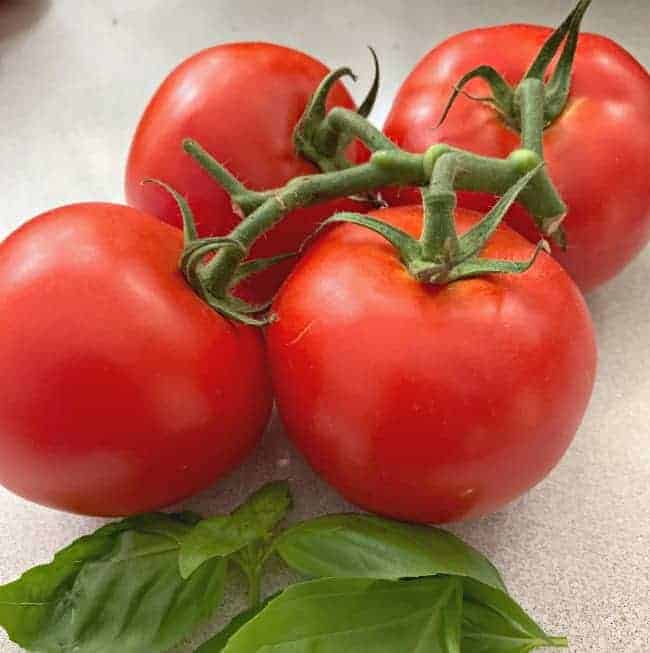 I'll usually whip this super simple baked tomato recipe together while the hubs makes a salad.
I just slice up some tomatoes and place them on a cookie sheet lined with parchment paper. I'm sure you could grill these as well but I usually just pop them in the oven.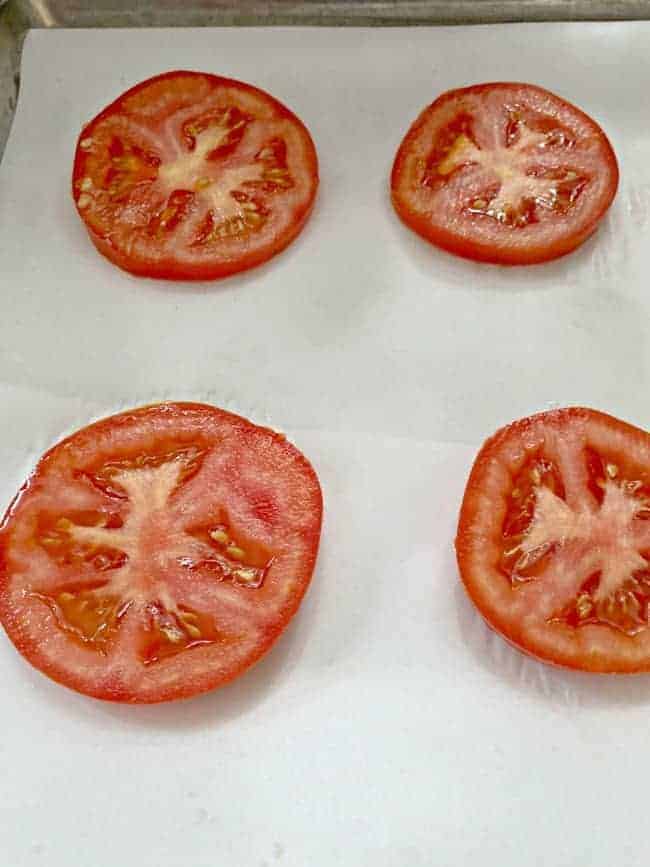 The cheese is next.
I like to use mozzarella but I'm sure any cheese that melts would be good.
Next, I add a quick sprinkle of oregano, salt and pepper. Then I top each slice with a fresh basil leaf and a sprinkle of olive oil.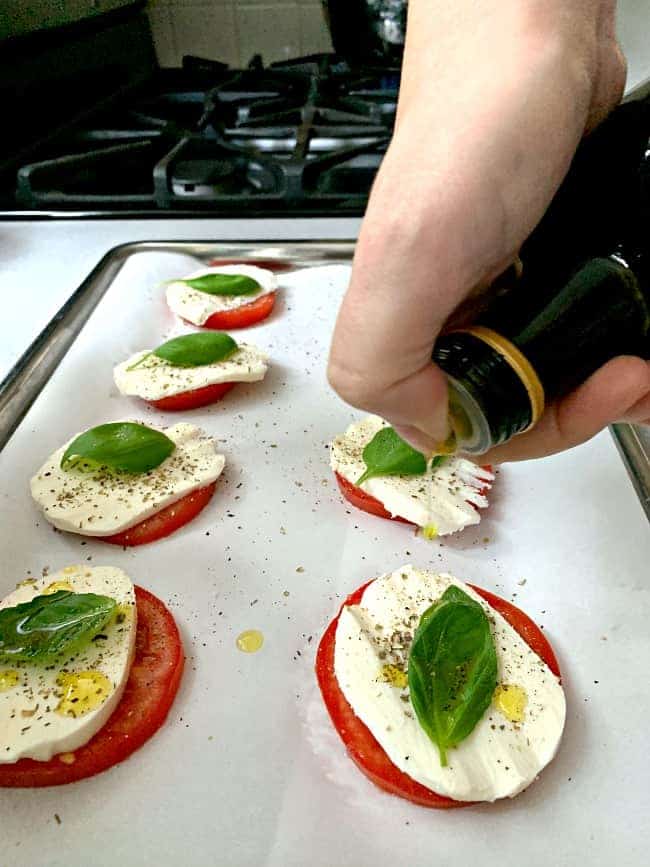 There's no measuring with this recipe. Just add the amounts you would like.
You can't get any easier than that!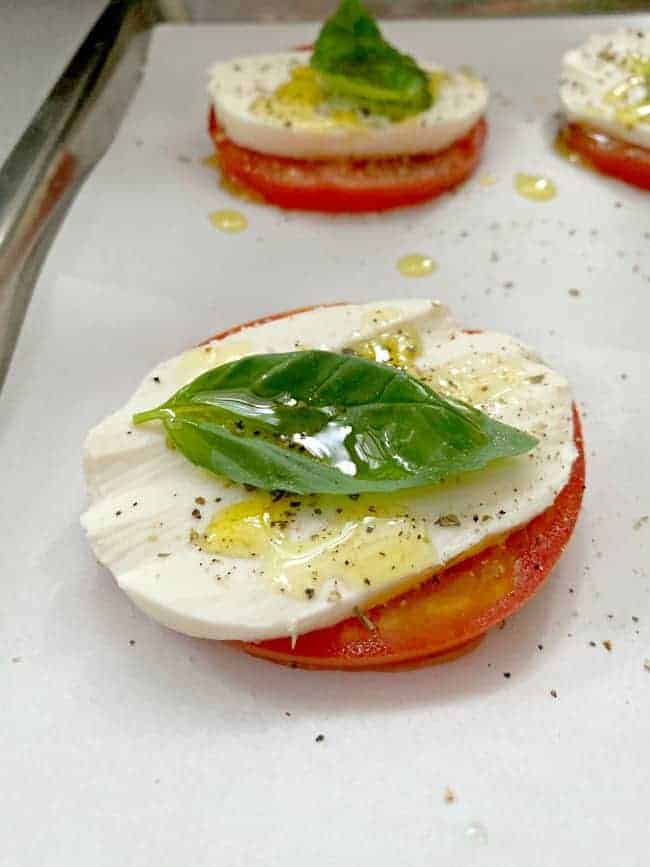 Once it's all gussied up with yummy cheese and spices, I pop it into a 400 degree oven for 10 minutes, or until the cheese is melted and bubbling.
Then I switch the oven to broil and let it go another 3-5 minutes until the cheese gets nice and toasty.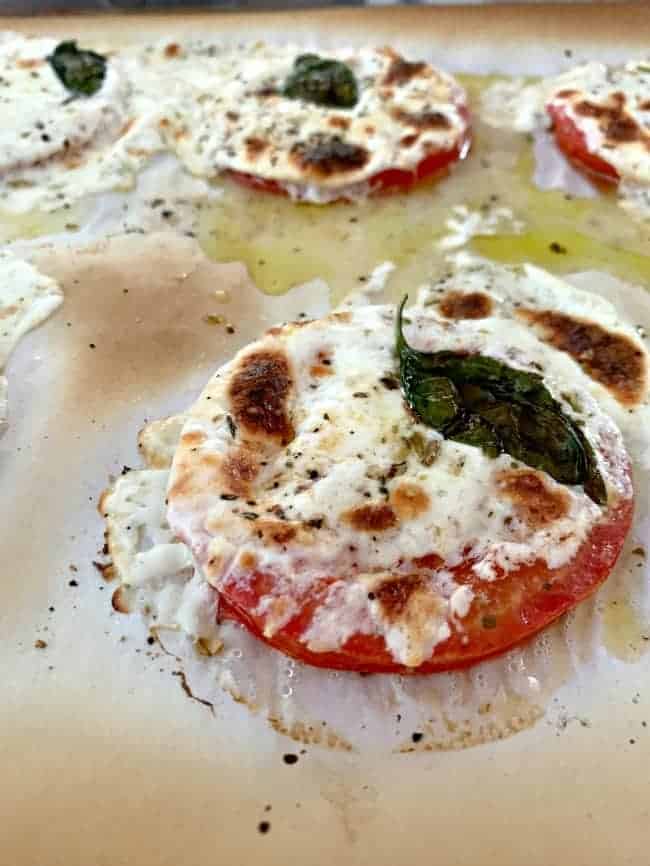 I could stop right there and they would be good but I added a bit of my balsamic dressing to kick it up a notch.
If you don't want to make dressing, you can just add a bit of balsamic on its own.
Yum!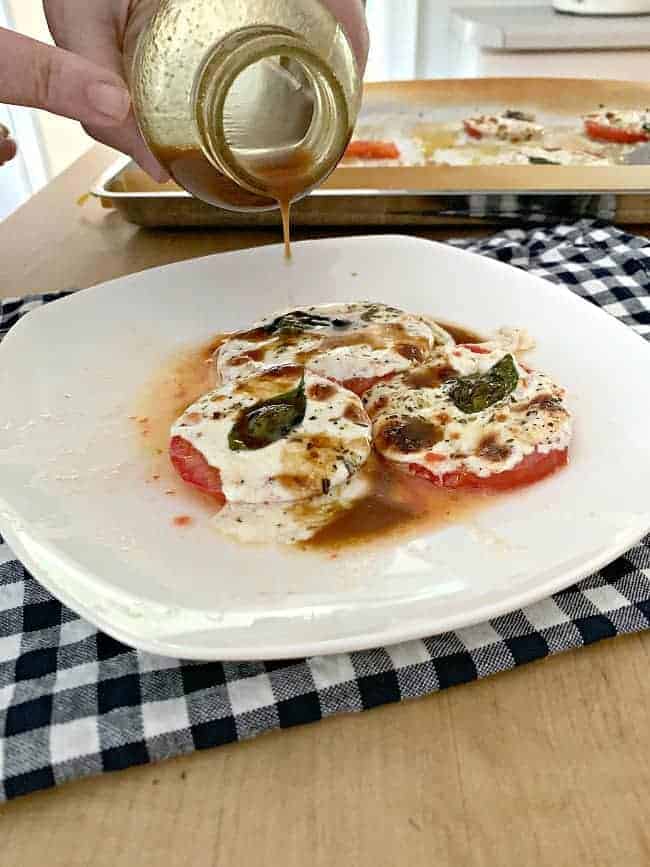 So quick, so easy and so delicious!
I'm always looking for more tomato recipes. Tell me, what quick and easy ways do you like to serve fresh tomatoes?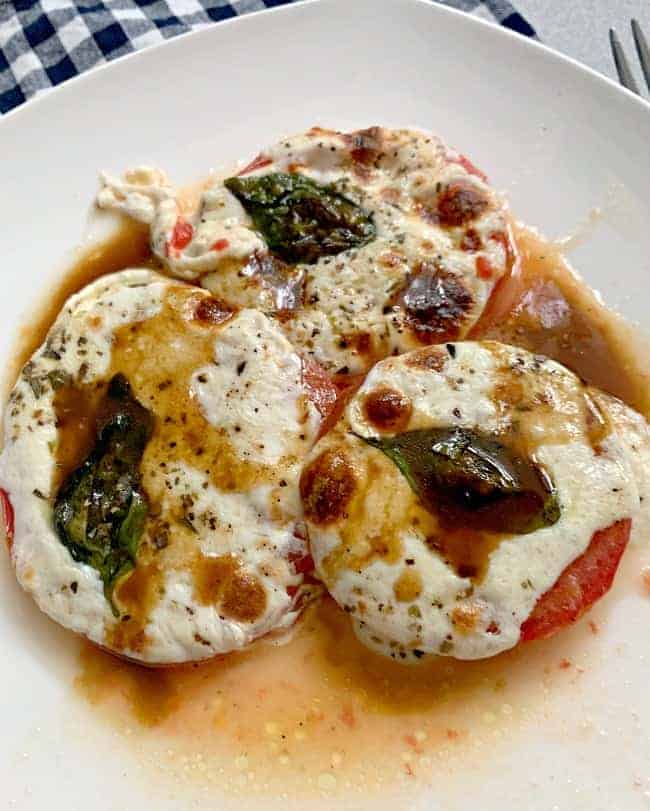 My blogging BFF's are sharing their tomato recipes today, too. Make sure you check out their fave ways to serve them.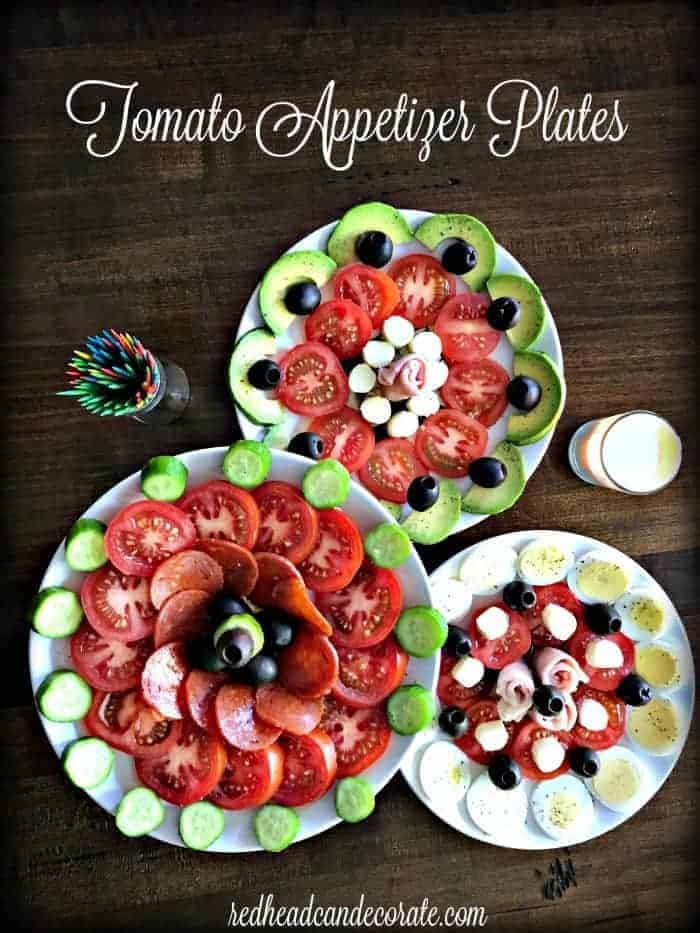 Tomato Appetizer Plates from Redhead Can Decorate