Easy Pumpkin Roll with Mascarpone Cream Filling
*As an Amazon Associate and member of other affiliate programs, I earn from qualifying purchases.
An easy pumpkin roll recipe with a decadent mascarpone cream filling. A perfectly delicious fall dessert.
In our house fall is all about good eating and pumpkins (in that order). Unfortunately the hubs and I aren't fans of the traditional pumpkin pie.
I wanted to overcome our pumpkin phobia and what better way than with a classic pumpkin roll recipe.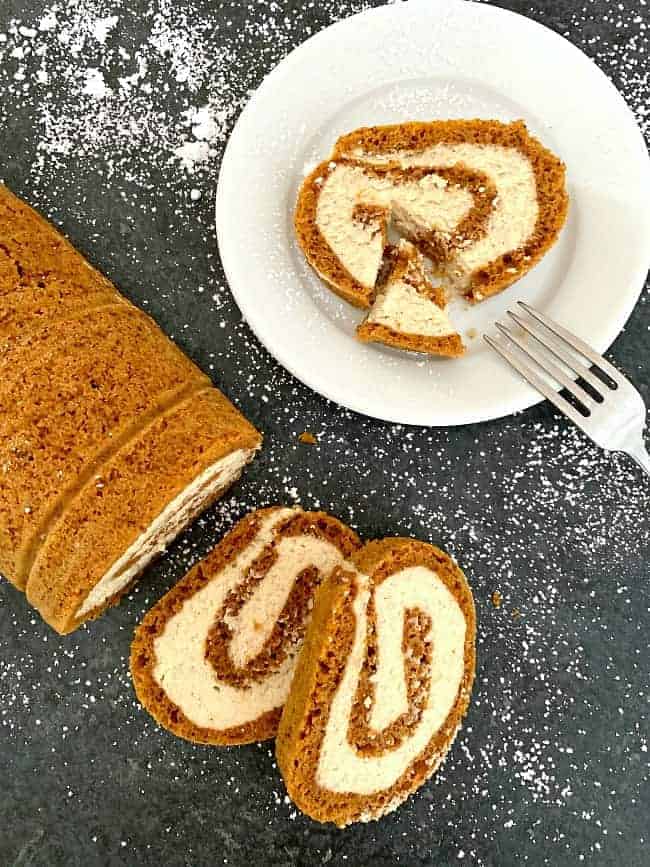 Of course I wanted to add a bit of a twist to my recipe so instead of the traditional cream cheese filling, I went with a mascarpone cream filling. Yum!
This really is a very easy recipe to make.
I think the most intimidating part of it is rolling up the cake after it's baked to give it that traditional pumpkin roll look.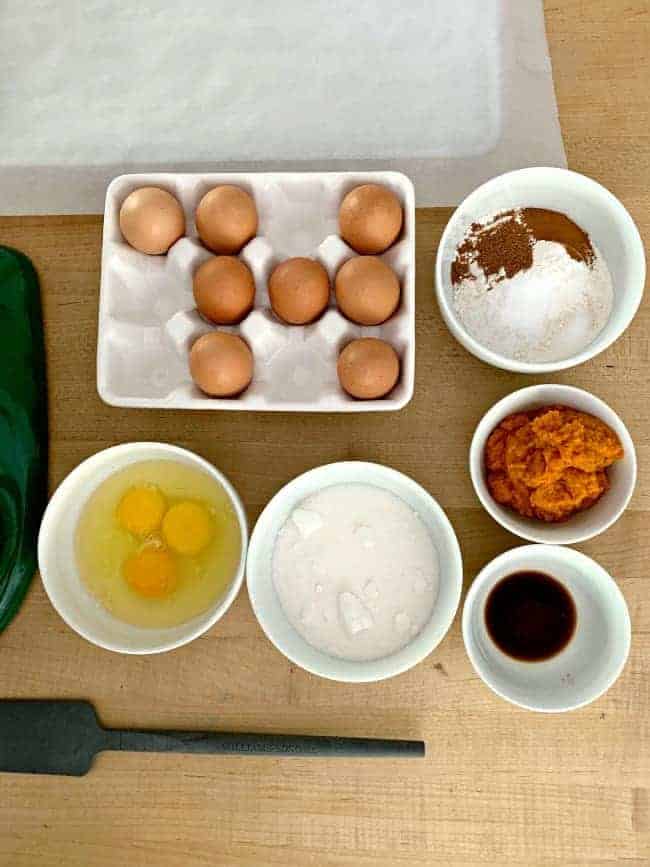 If I'm being honest, I ended up making this recipe twice. The first time was a disaster.
My cake stuck to the parchment paper so I had big cracks.
The taste was very good but it didn't look pretty.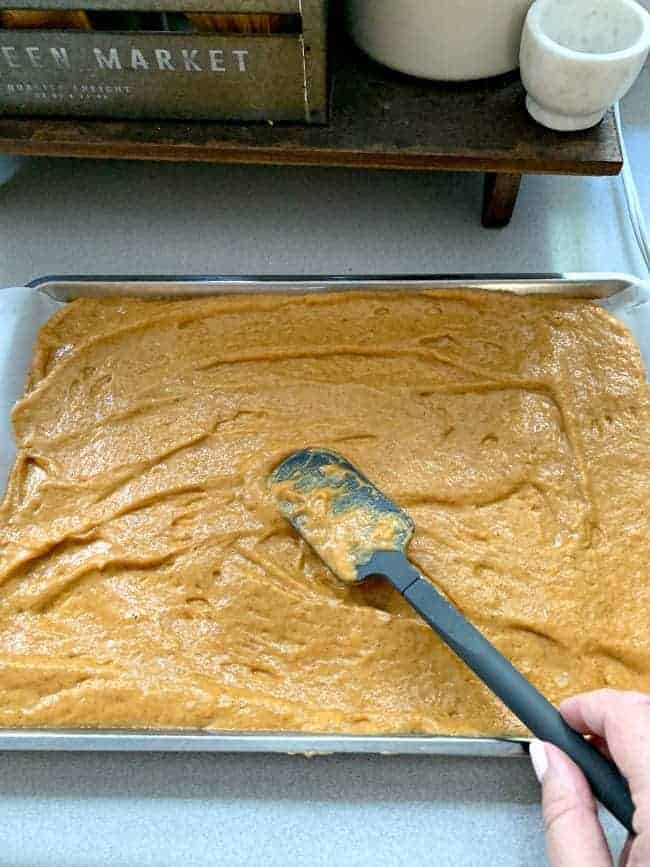 Hubby didn't complain though because it gave him more to eat.
Oh, and how did the pumpkin haters in our house like this pumpkin roll recipe?
Let's just say that we had no trouble finishing 2 rolls.
Yes, it was that good!
Rolling the pumpkin roll
The first time I baked my cake I used parchment paper and the cake stuck to it. I think that the biggest problem was that I didn't bake it long enough.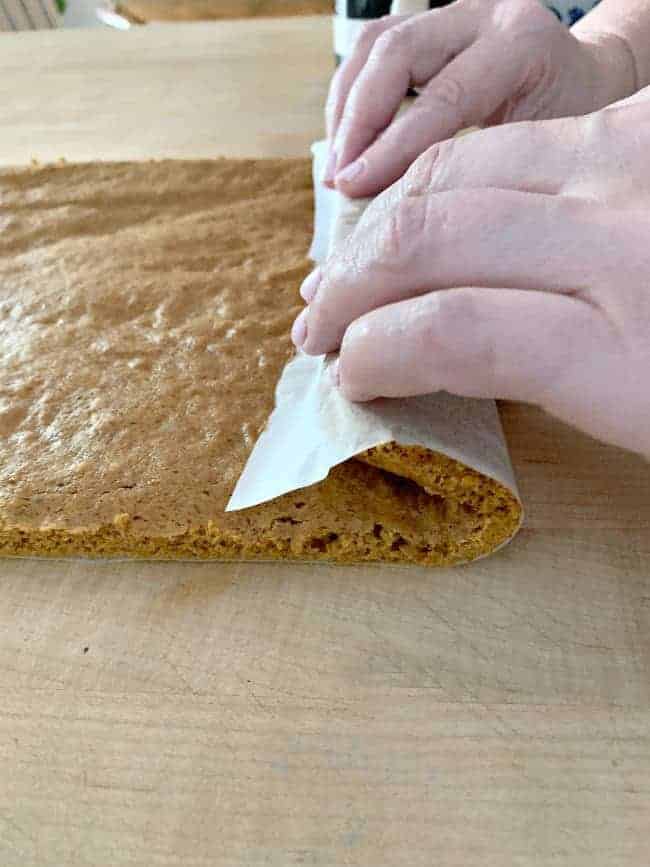 The second go-round was more successful because I lightly sprayed the parchment paper with cooking spray and baked the cake a few minutes longer.
I read a lot of articles that said you should use powdered sugar to roll it up.
I didn't want to deal with the mess so I just went with the parchment paper.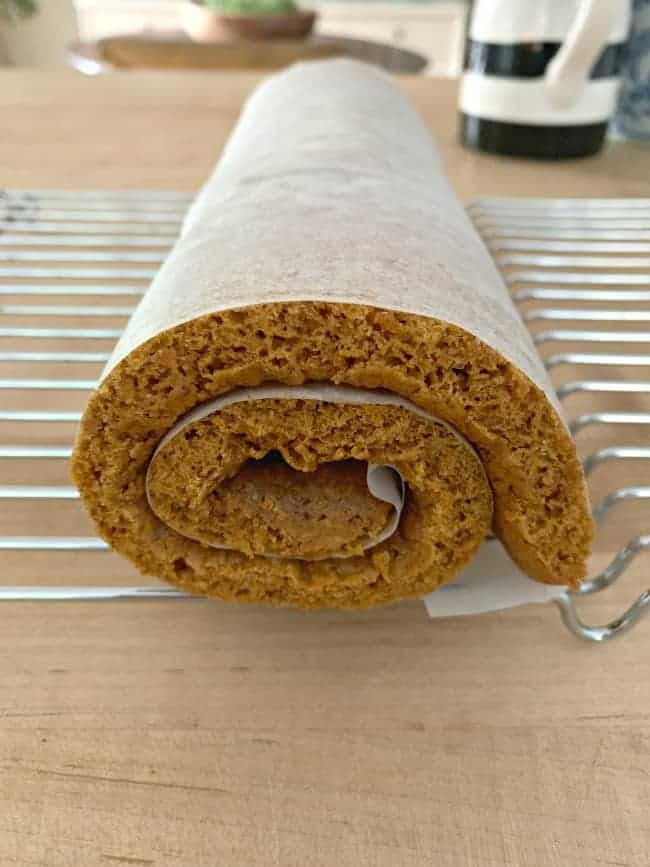 After I rolled it (right out of the oven) and let it cool for an hour, I unrolled it and carefully removed the parchment paper.
The second time was a success!
There was a little sticking and a few cracks but it was way better than my first try.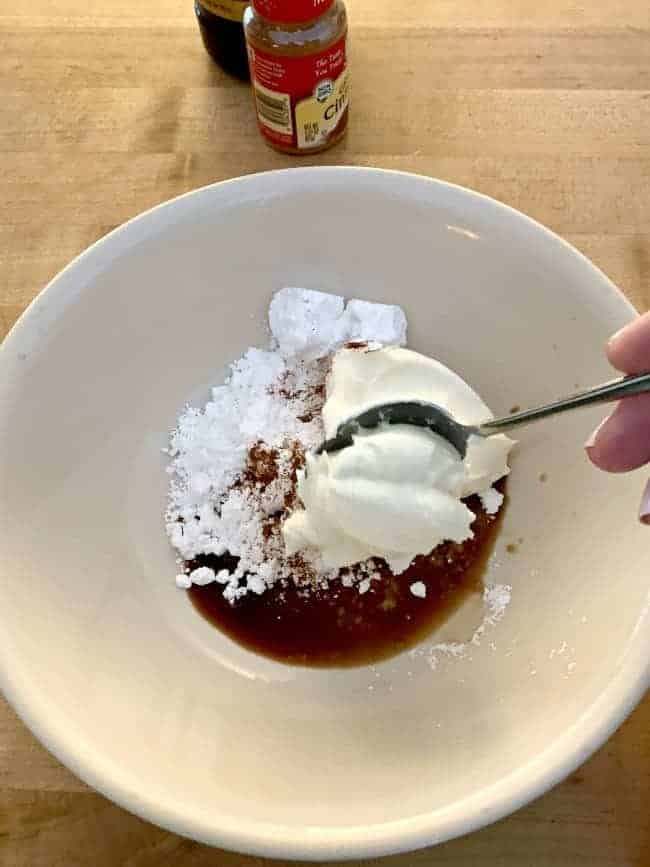 After I unrolled the cake, I prepared the mascarpone cream filling and spread it on the cake, careful not to go too close to the edges.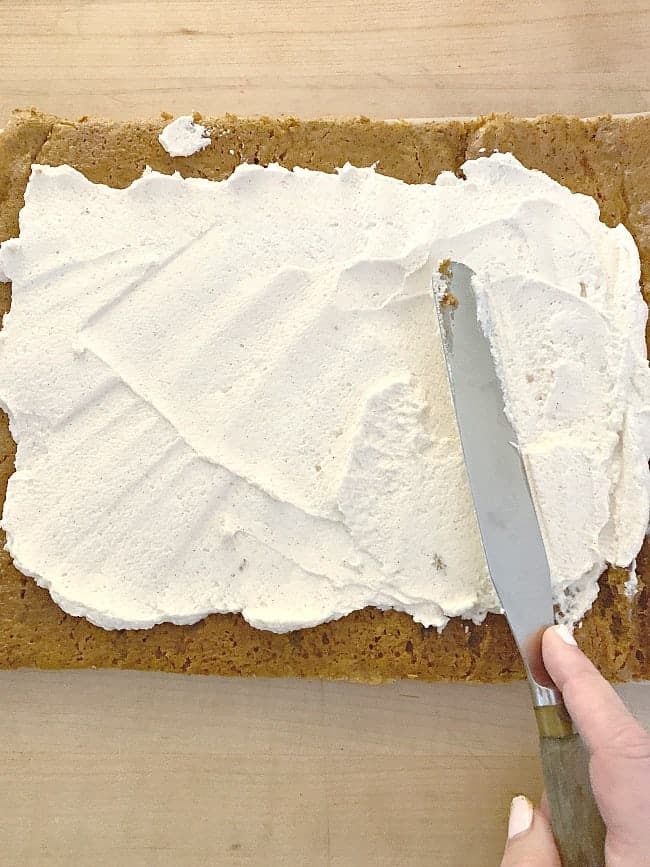 Once the mascarpone cream was spread out, I carefully rolled it up and immediately wrapped it tightly in plastic wrap.
I put it in the fridge for 2 hours to give it a chance to firm up.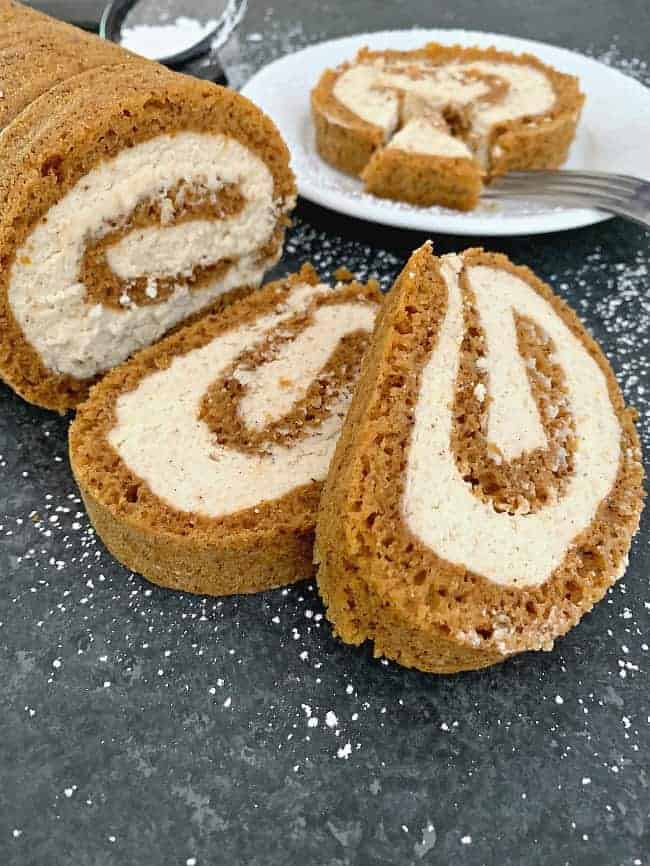 Wow! This pumpkin hater has been converted. I know that we'll be making, and eating, this several times over the holiday season.
Delish!
Check out our other fave recipes that we like to make during the holidays including my easy banana bread recipe and Roger's famous toffee bars.