Disclosure: As an Amazon Associate and member of other affiliate programs, I earn from qualifying purchases.
The easy way for hanging wreaths on inside windows for the holidays or for any holiday or season.
How do you hang wreaths indoors in a window?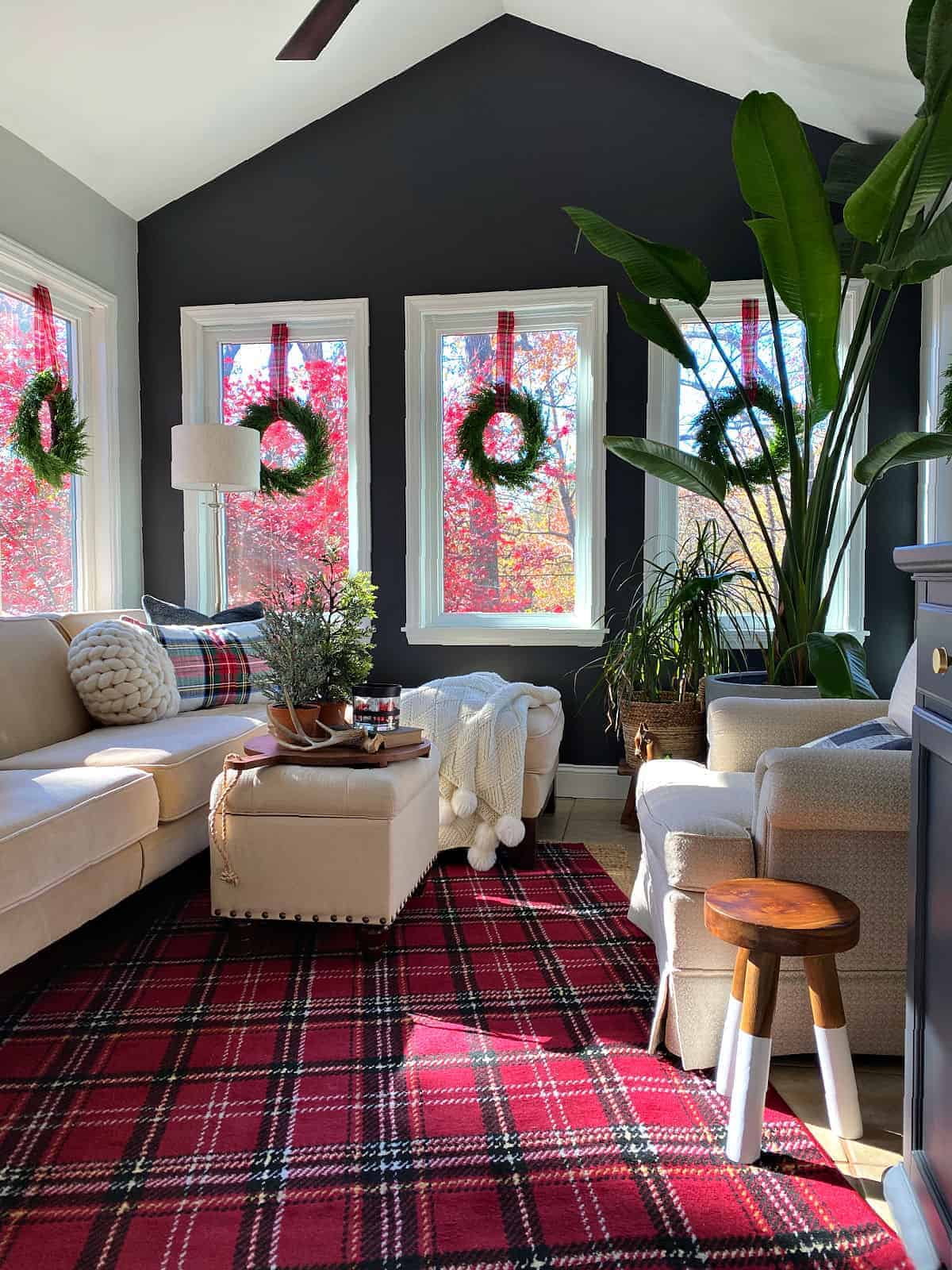 Every year during the holidays I get so many questions and emails about my method for hanging the Christmas wreaths in our sunroom windows.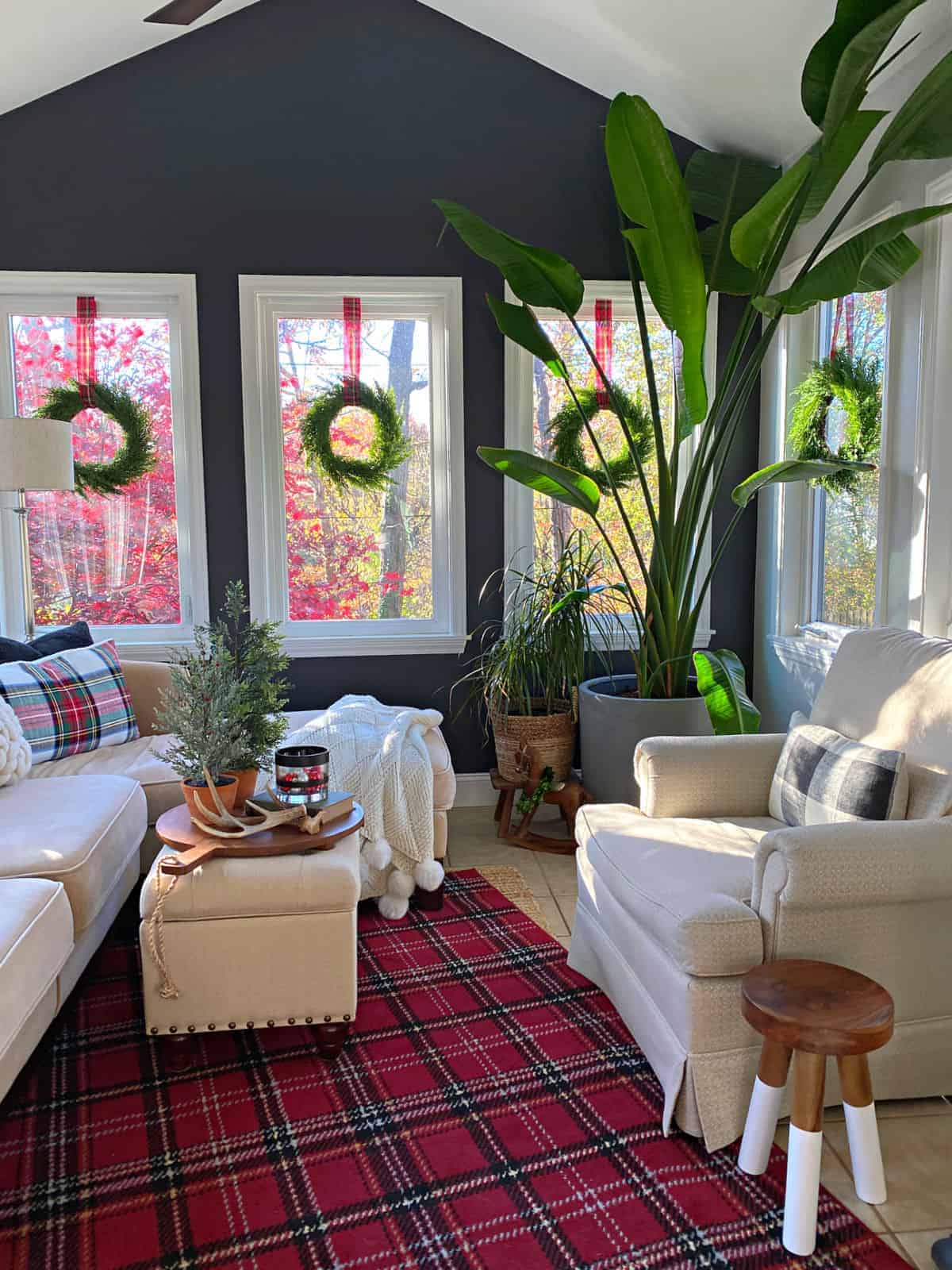 We have 8 big windows in our small sunroom and I love to a hang festive wreath on each one during the holiday season.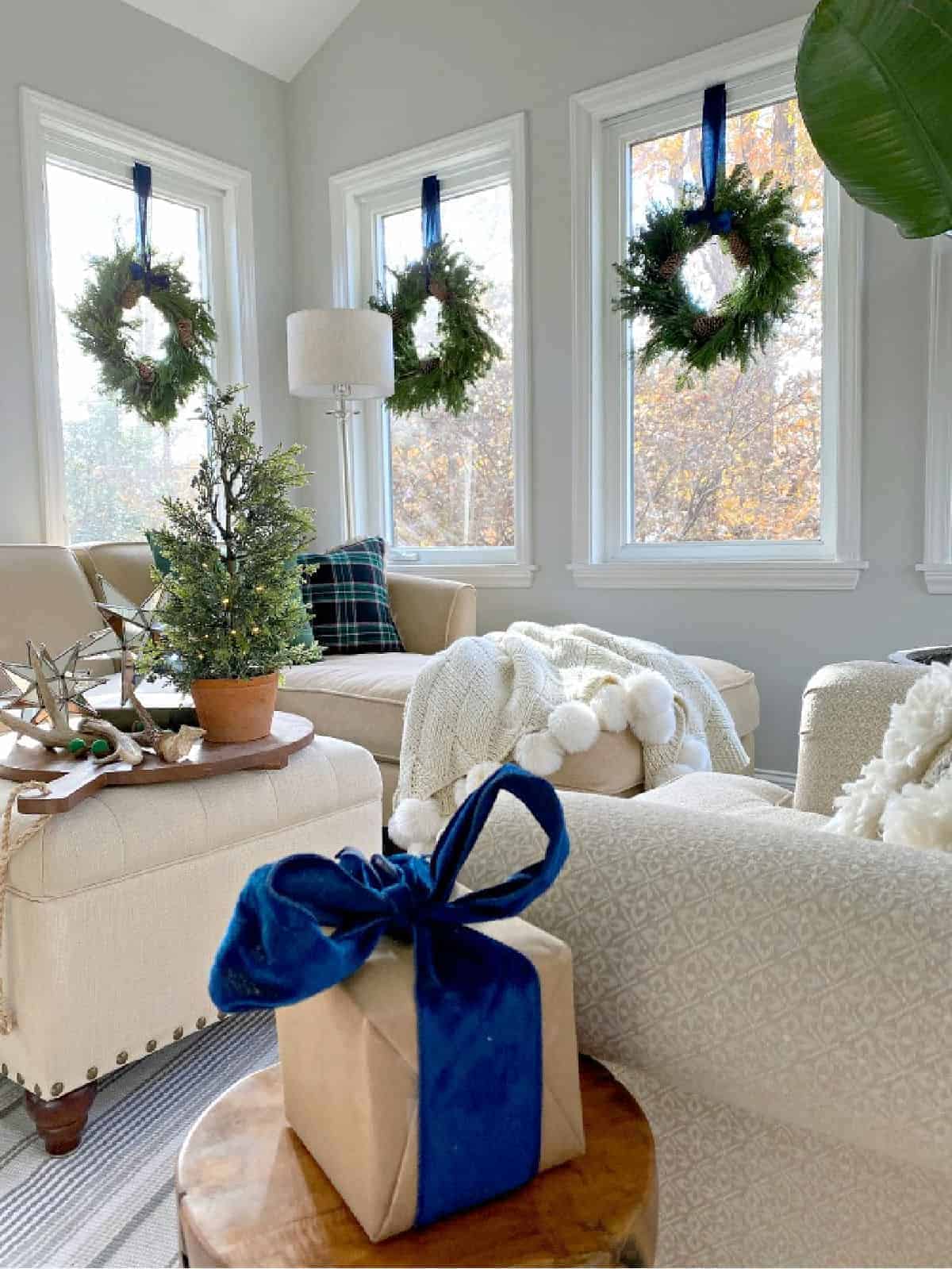 Usually I would just pull down the top window and hang the wreath, with a piece of ribbon. Unfortunately the windows we have in the sunroom are either crank out or solid so this method doesn't work.
It started with an idea...
The first Christmas that we lived in the cottage I had the idea to hang wreaths in the windows. The plan was keep it simple and use a thumbtack.
I found out in a hurry that a little thumbtack was no match for the window frames. There's some kind of vinyl coating on them so sticking anything in them is a difficult task.
I didn't want to overcomplicate things so after thinking on it a few days I came up with a solution...spring tension curtain rods.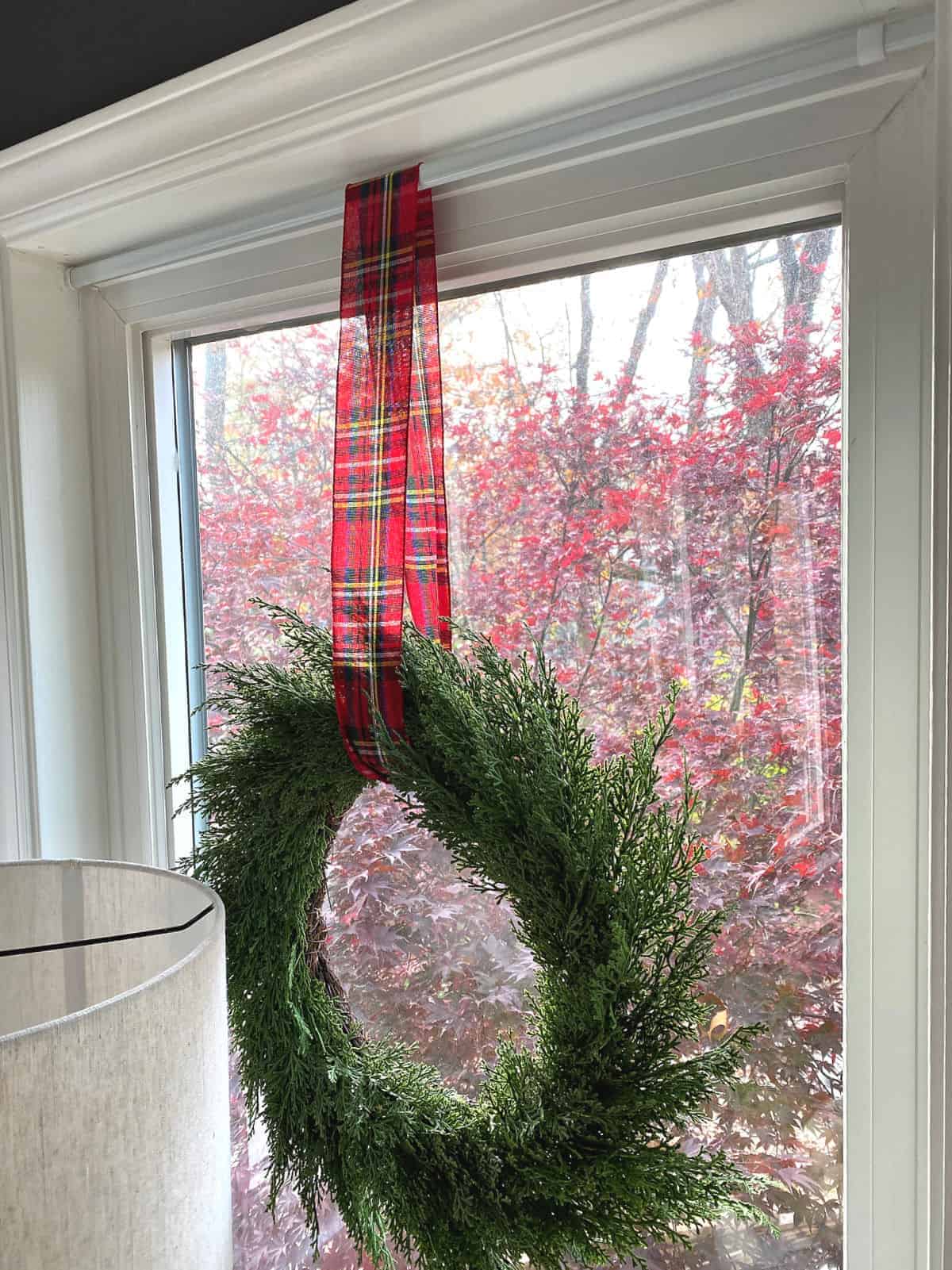 Yes, you can see them when you are really looking for them but they blend well into the woodwork. I got white oval curtain rods with a flat back side, not the round rods.
The flat back allows you to push the rod all the way to the window so that it's more difficult to see.
So, how do I hang my indoor window wreaths?
What you need:
I cut my ribbon (cutting each piece before I start so that they are all the same length), put it through the wreath and tie a knot in it.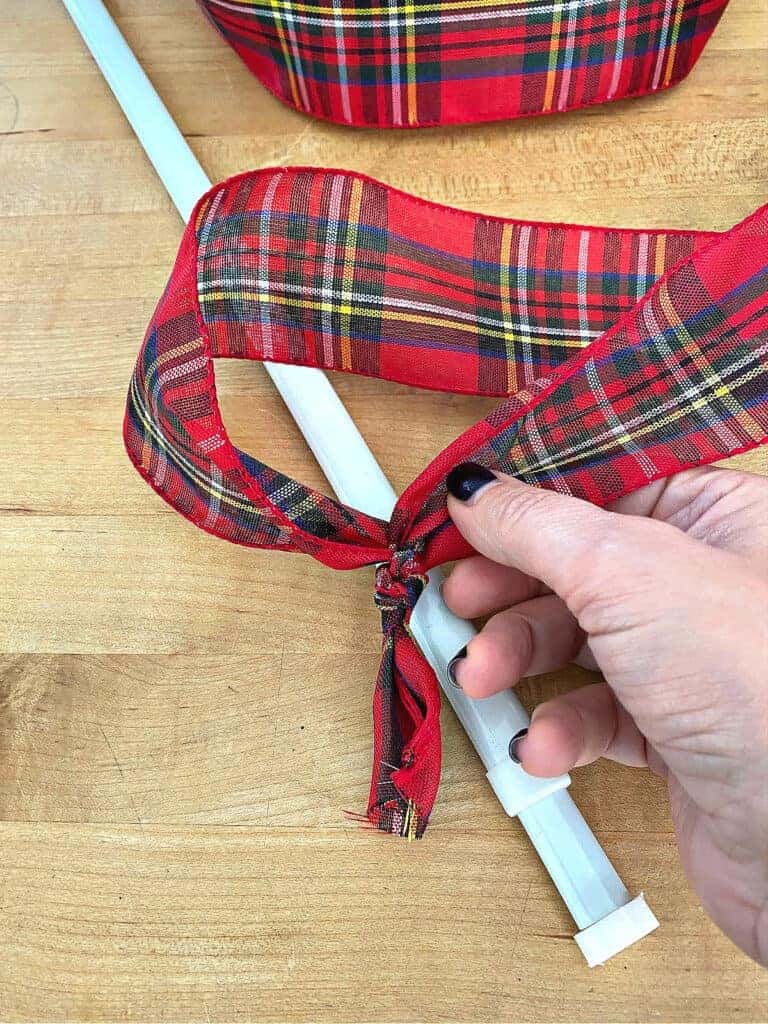 Next, I slip the tension rod through the knotted ribbon and hang the wreath.
My choice of tension rod in this application is an adjustable spring rod that requires you to use a screw driver. They seemed to be the sturdiest, which is good if your wreath is a little on the heavy side.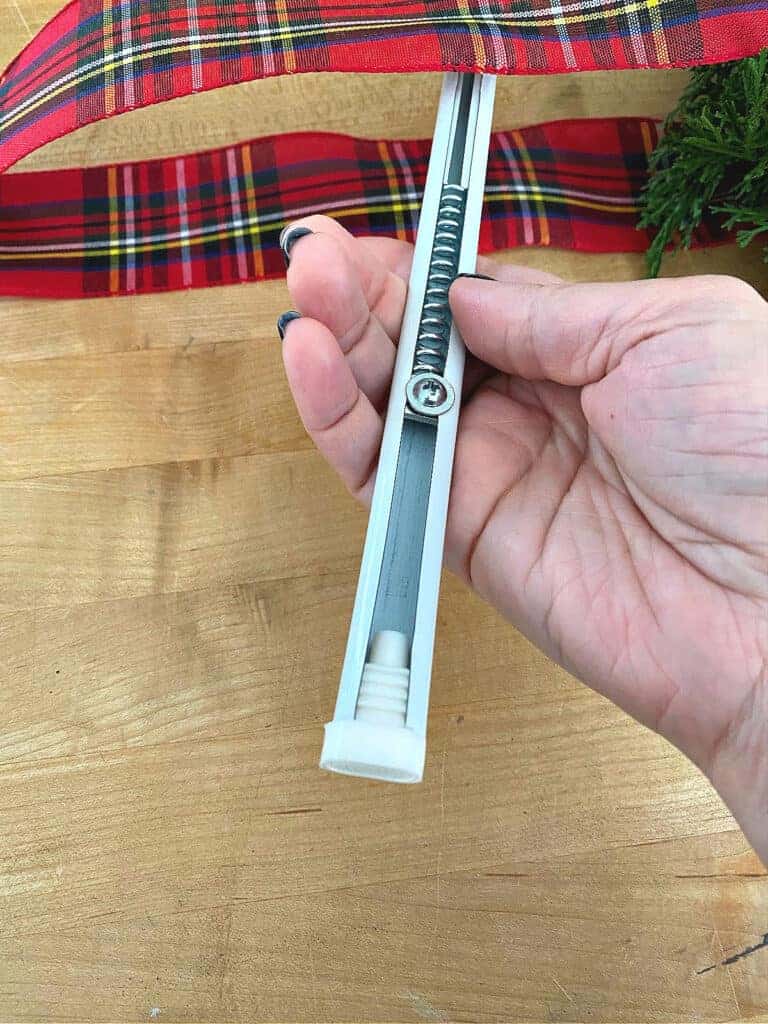 To install them I just push the rod all the way to the top of the window and all the way back.
That's it!
Now you know my wreath hanging secret!
So easy to do without damaging the window or trim.
When the season is over I simply take them down and store them in my Christmas boxes until next year. They are ready to go if I decide to hang wreaths again.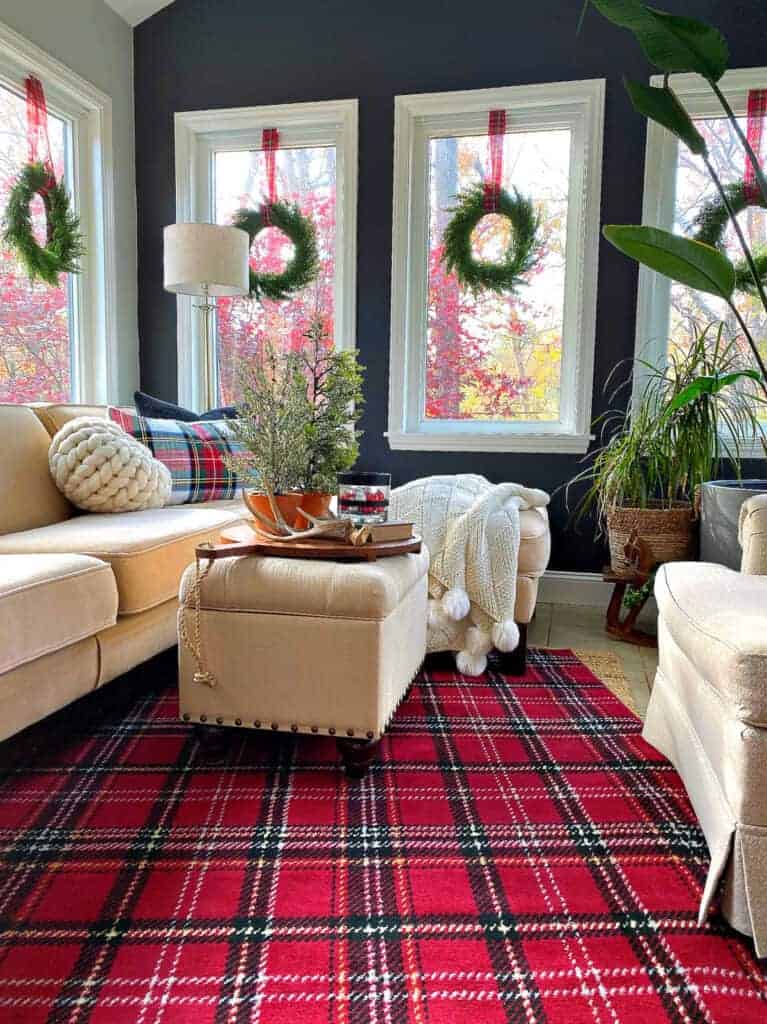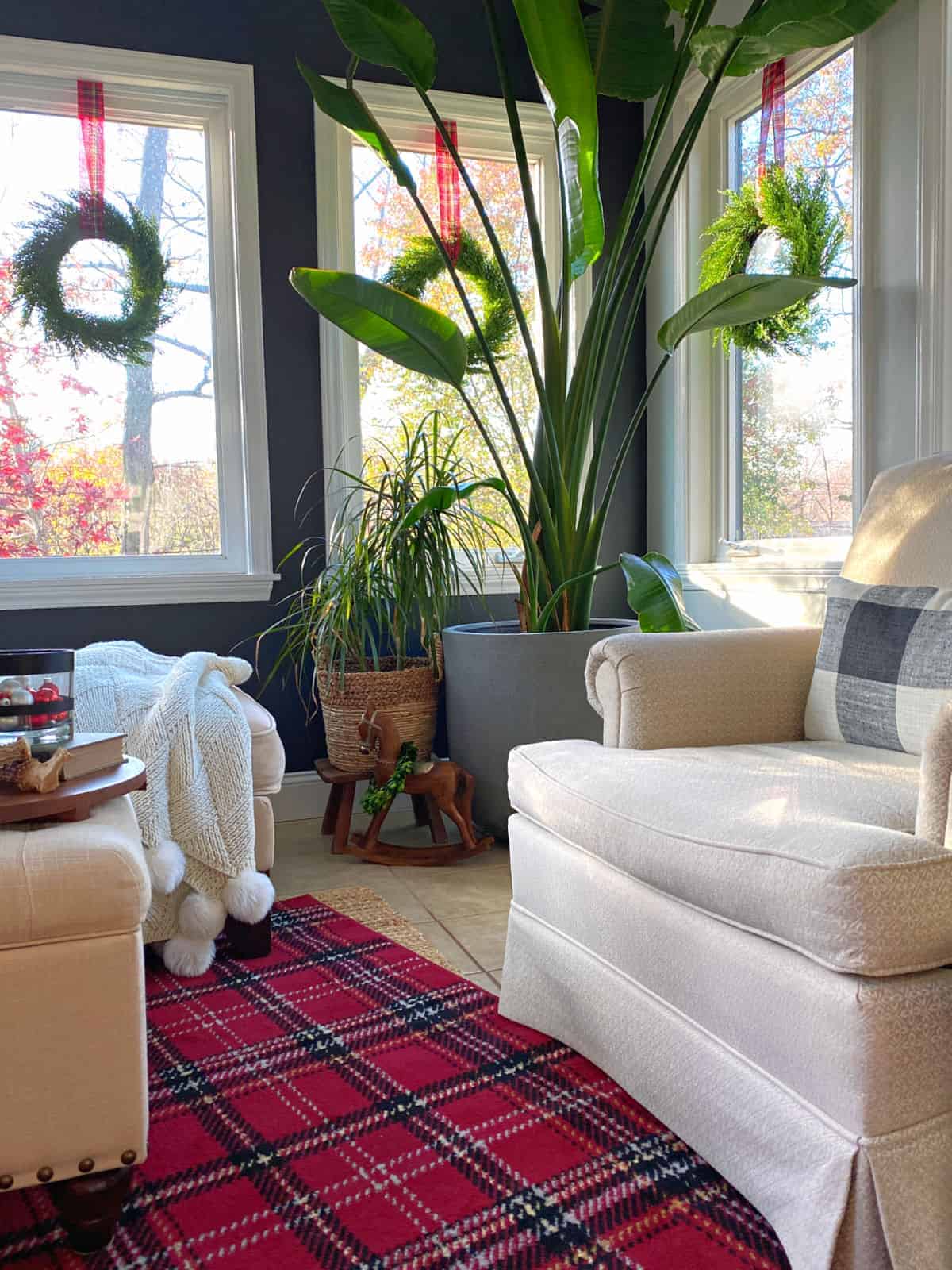 What's your solution for hanging wreaths in your windows?
Take a tour of the sunroom dressed for Christmas...