How to Paint Brass Fireplace Trim
*As an Amazon Associate and member of other affiliate programs, I earn from qualifying purchases.
How to paint brass fireplace easily to turn a dated fireplace into a modern focal point.
For most of us, a fireplace is a bonus when you buy a home. Sometimes though, it can be dated or need a lot of work in order to make it into a modern centerpiece of a room.
When we moved into our new house in the country I was so happy that there was a working fireplace in the living room.
Our last house had a fireplace that needed a lot of updates, like a DIY fireplace mantel and a fireplace screen, so I definitely had experience fixing up an old, outdated fireplace.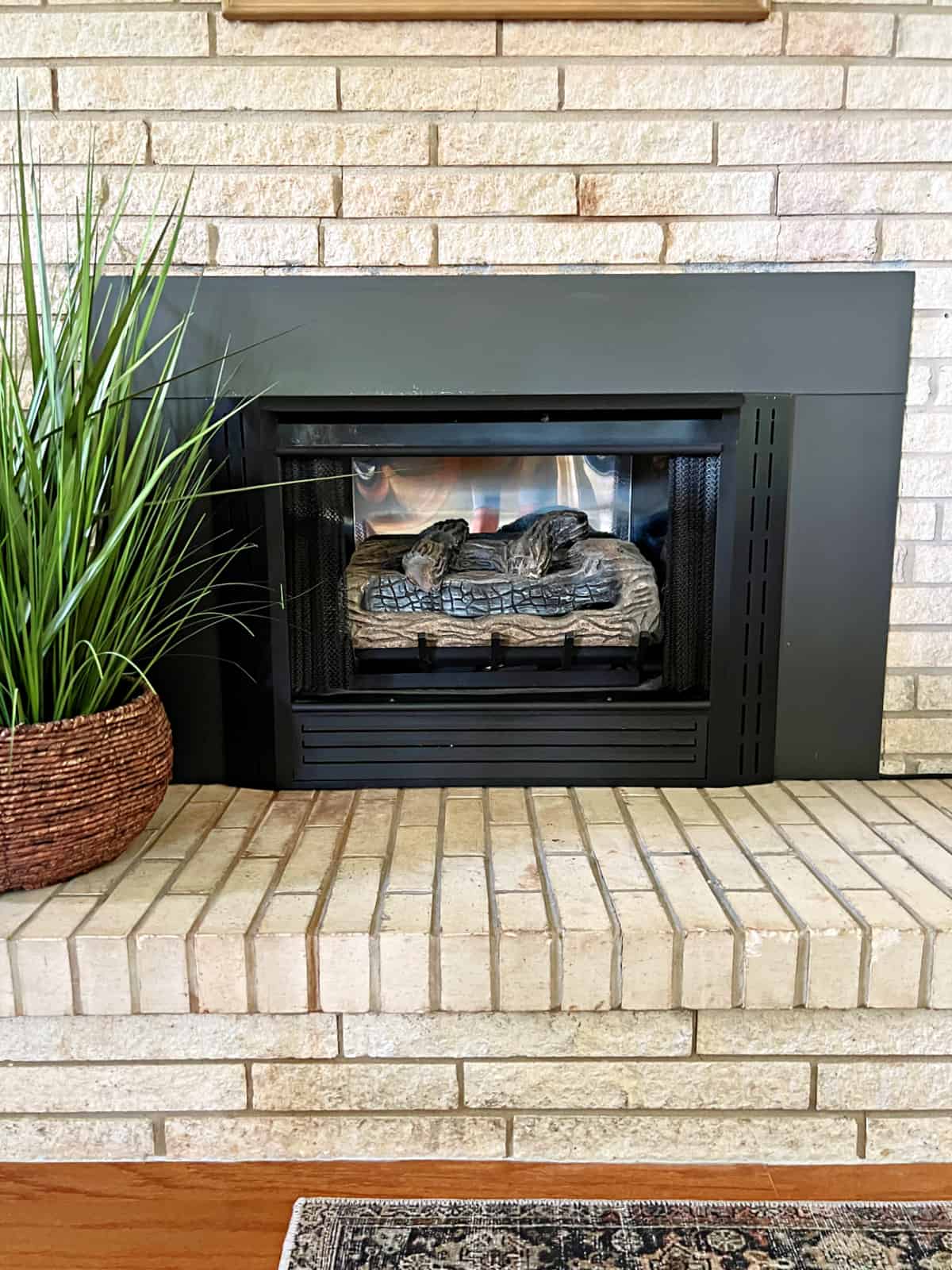 It had propane logs installed years ago but was in perfect working order.
Even though it worked well and kept us toasty, I couldn't get past the faux brass fireplace trim against the black matte of the fireplace surround.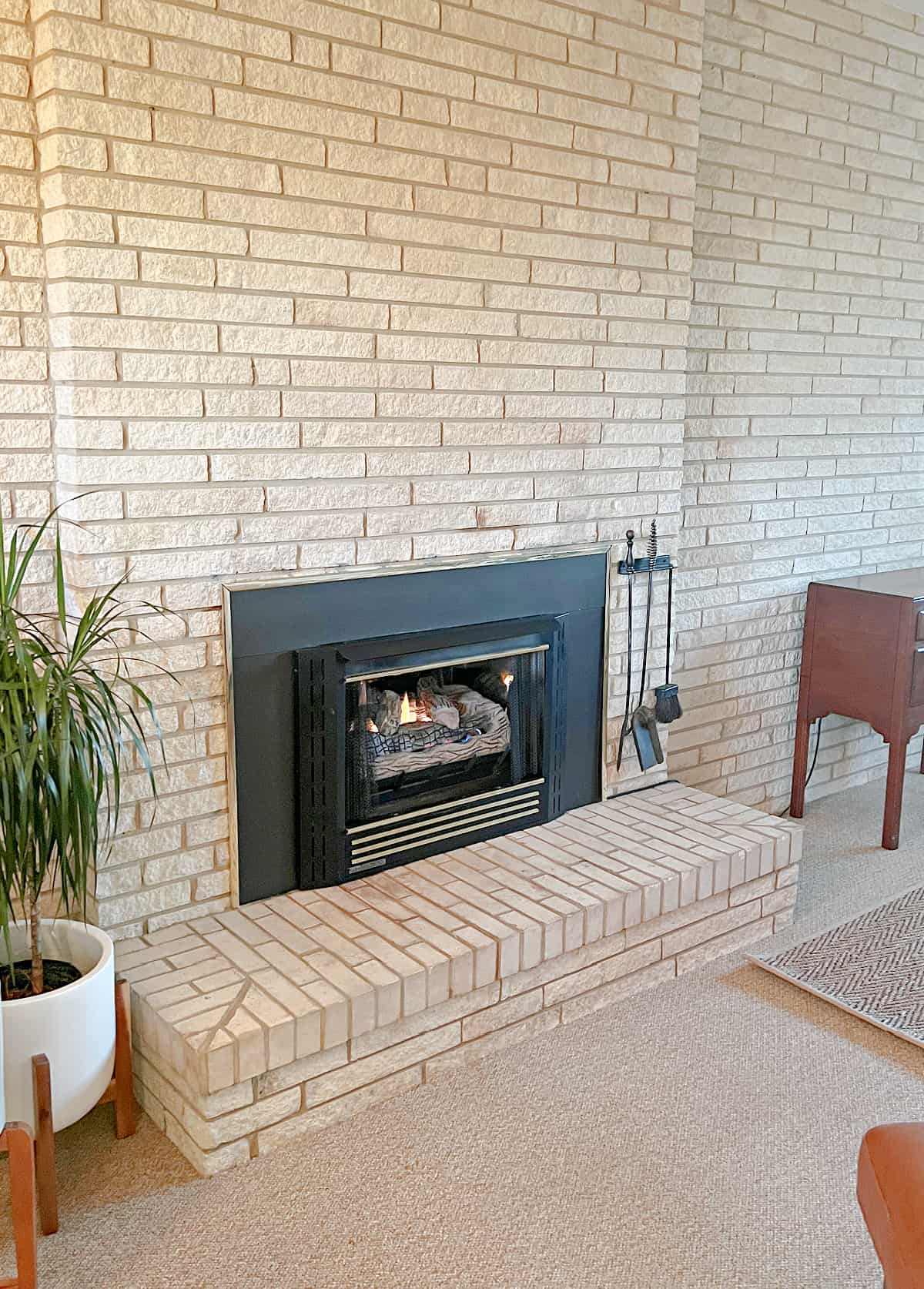 I considered replacing the surround but wanted to try to remove the brass accents to see what I would find underneath.
How do I update my brass fireplace surround?
This actually turned out to be a really easy project that can be tackled in about an hour with a screwdriver, sand paper and spray paint.
Removing fireplace trim
To update the fireplace I started by removing the brass trim. I needed to see if it could all be removed and what was hiding under it.
First I removed the brass trim that framed the whole surround.
It was actually attached with a magnetized strip so all I had to do was to gently pull off the accent pieces.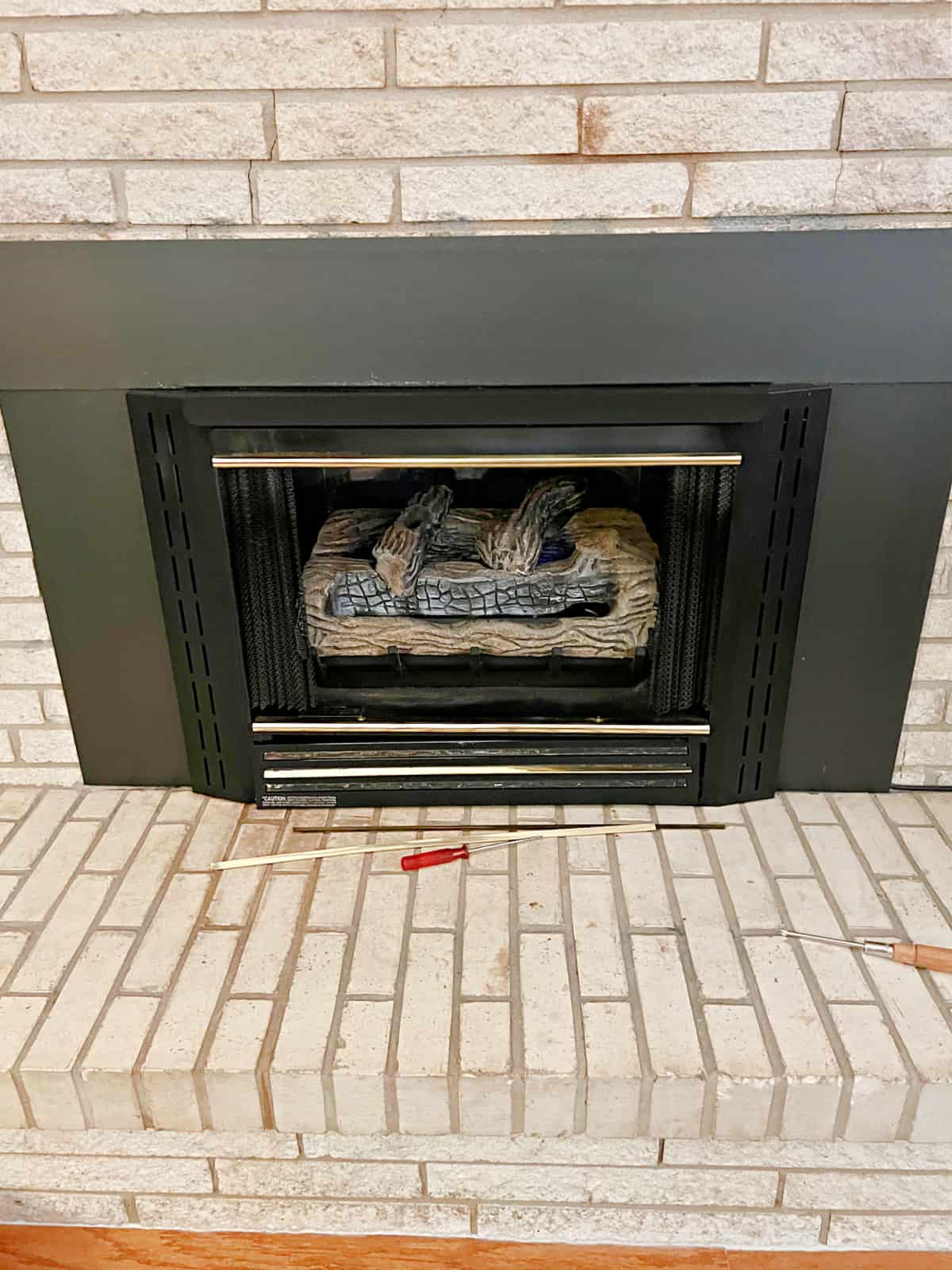 Next, I removed the trim that covered the vent. They were a bit tougher to remove but I was able used to gently pry the strips off the vent with a flathead screwdriver
The brass strips were hiding some rust so I would have to deal with that before I tried to paint it.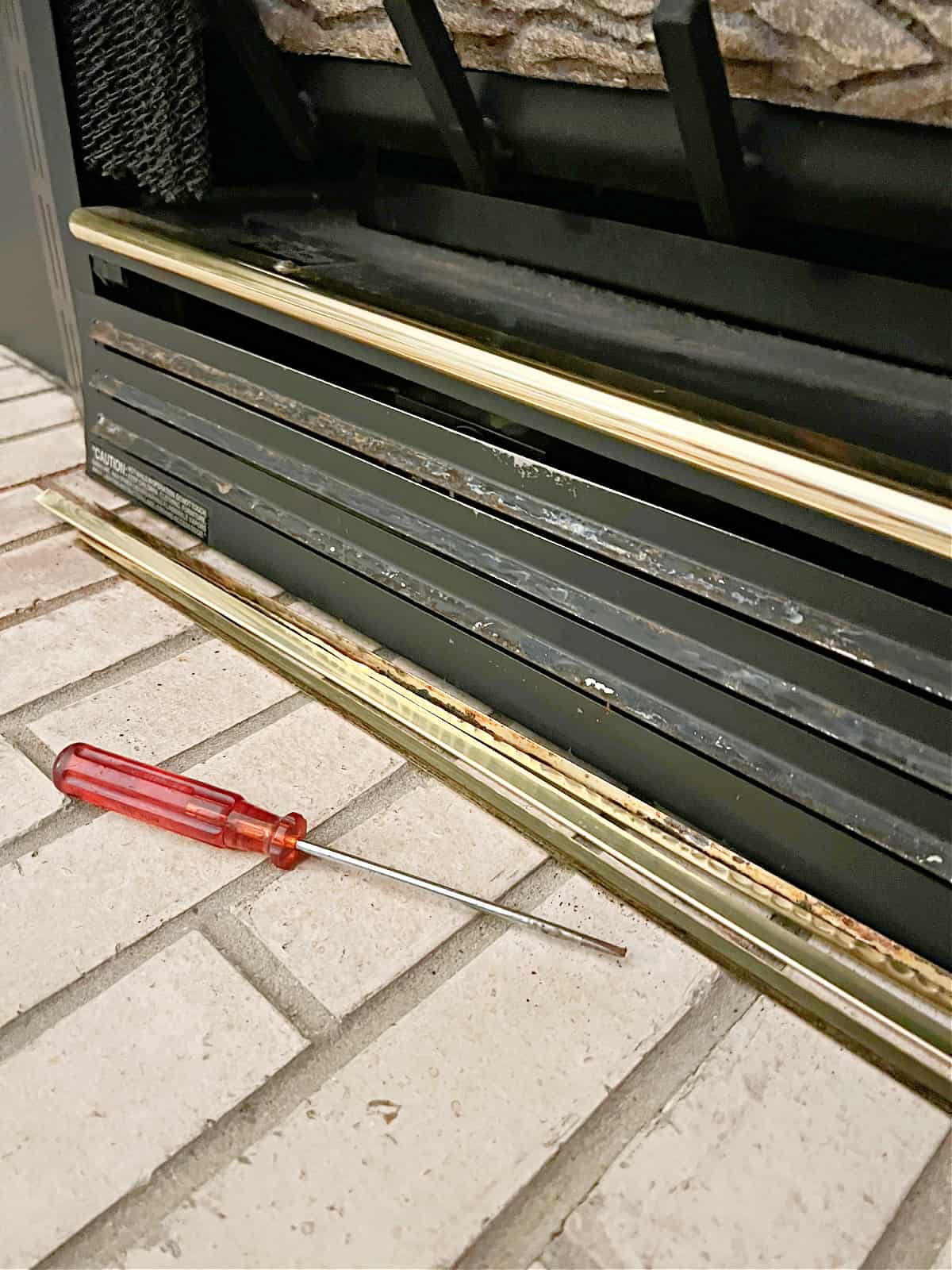 The last two pieces of trim were screwed into place. I used a Philips head screwdriver to remove them.
After all of the fireplace trim was removed, I unclipped the vent cover so I could sand off the rust and paint it with a matte black paint to match the rest of the surround.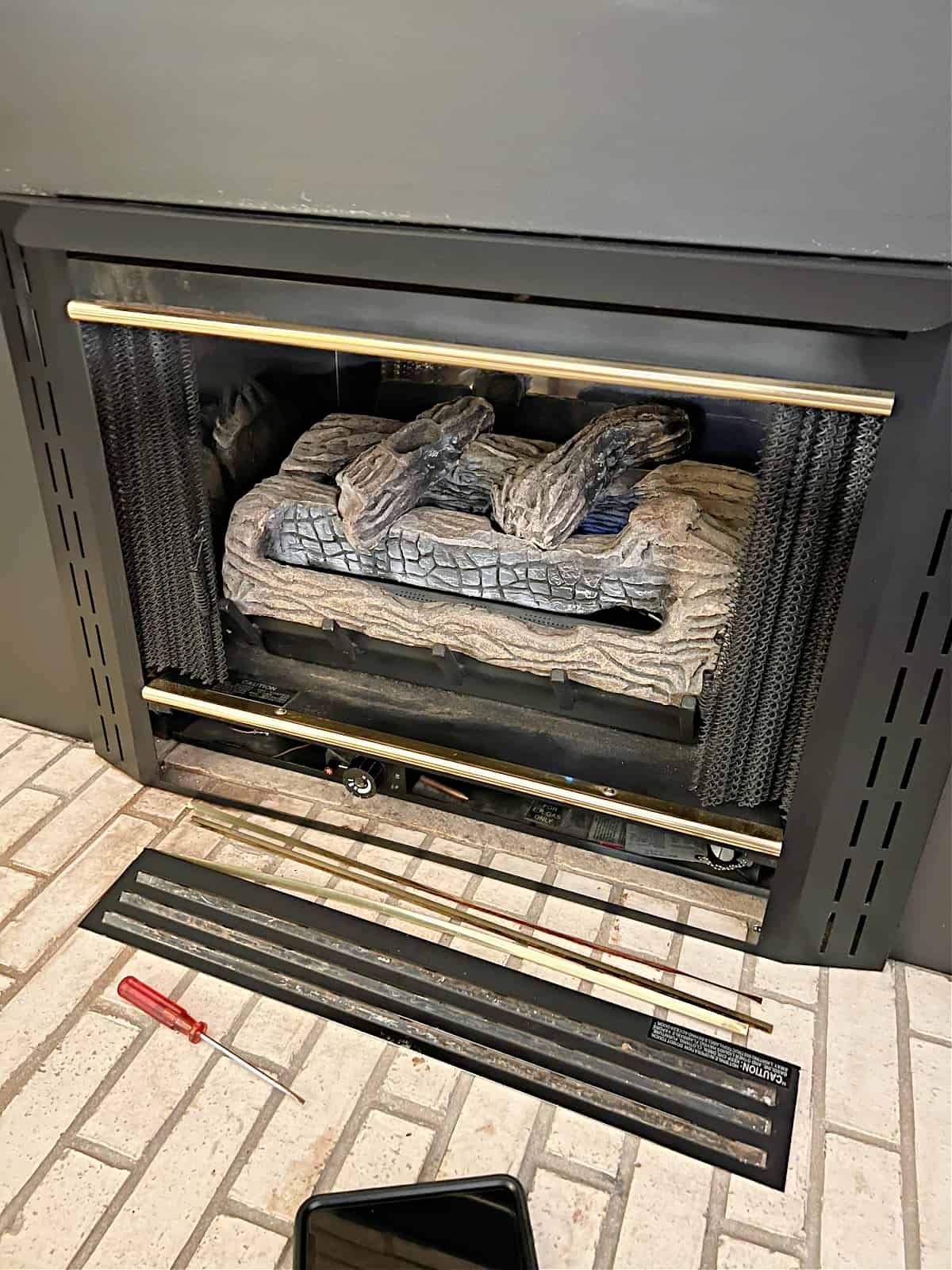 I decided that I would only use the two larger brass pieces that were screwed in and the vent cover. The rest of the strips were put in the garage until I was sure I would no longer need them.
So, I took the vent cover and the two pieces of trim outside and gave them a good sanding.
It took a bit of work to remove the rust off of the vent cover but it did come off, along with some paint. The brass accents were just roughed up a bit to remove the shine so that the paint would adhere.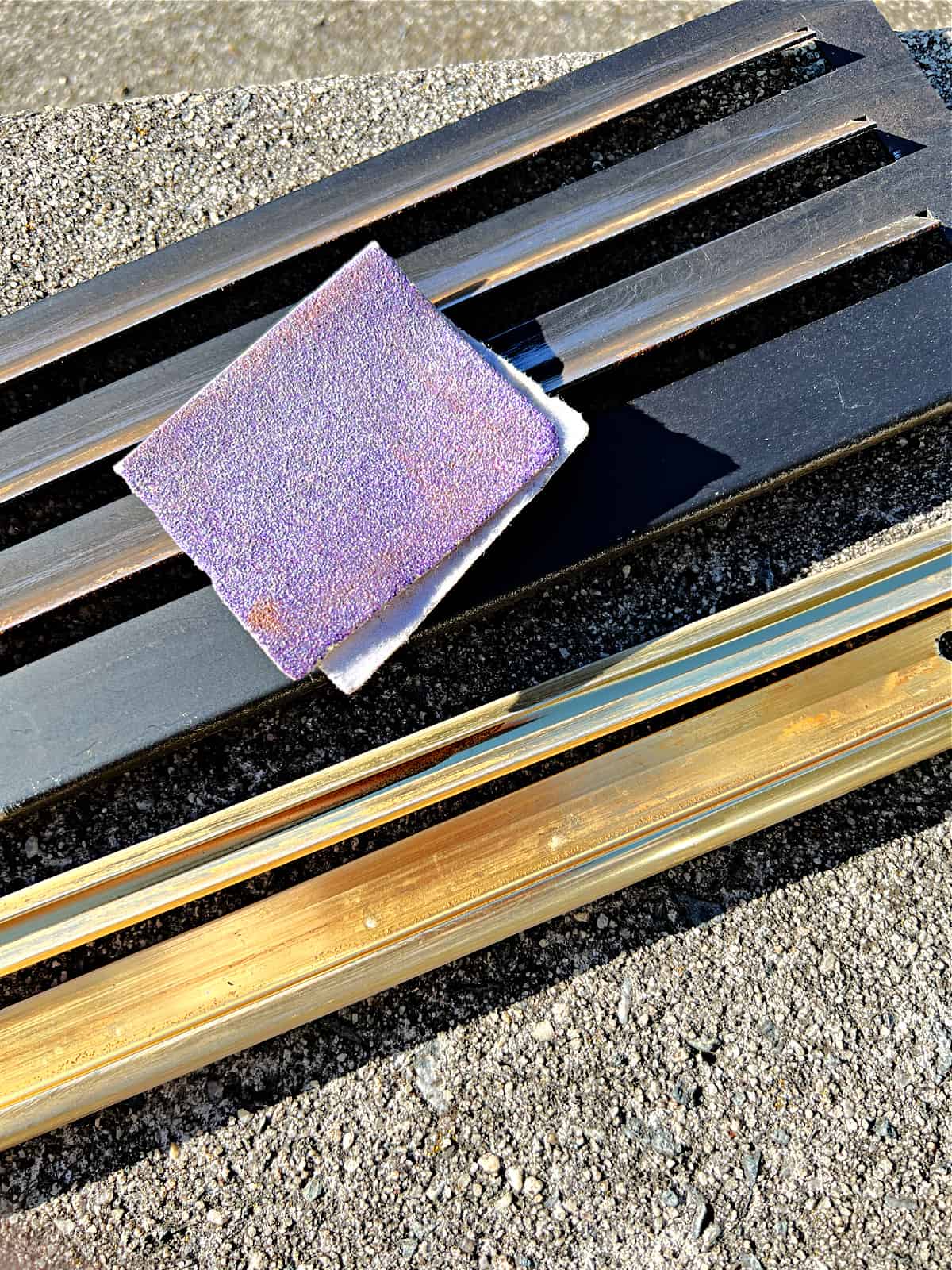 Next I wiped down all of the sanded pieces really well.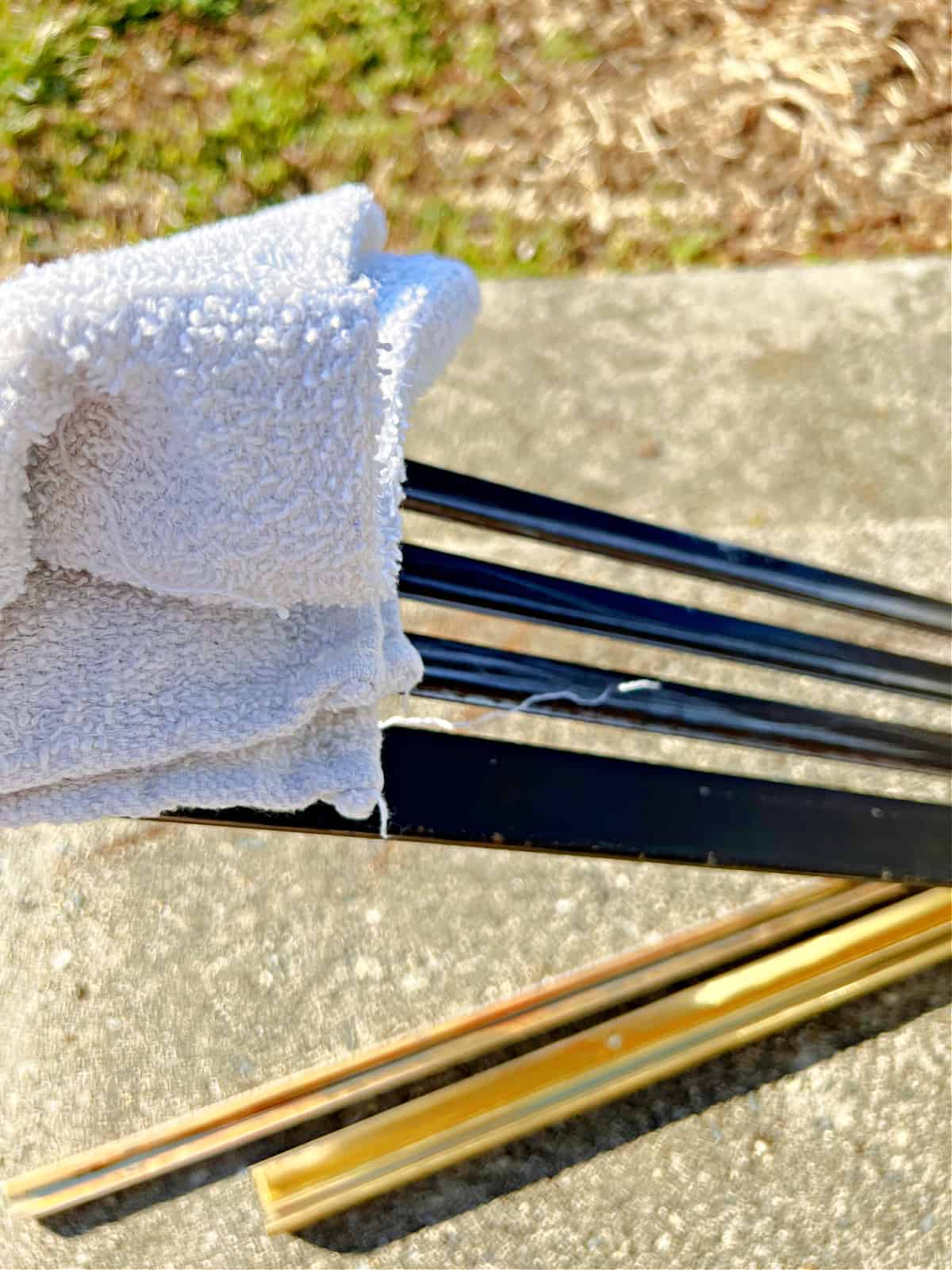 Best spray paint for a fireplace surround
Because these pieces are on a working fireplace, that gets very hot, I used a high heat spray paint in a matte black.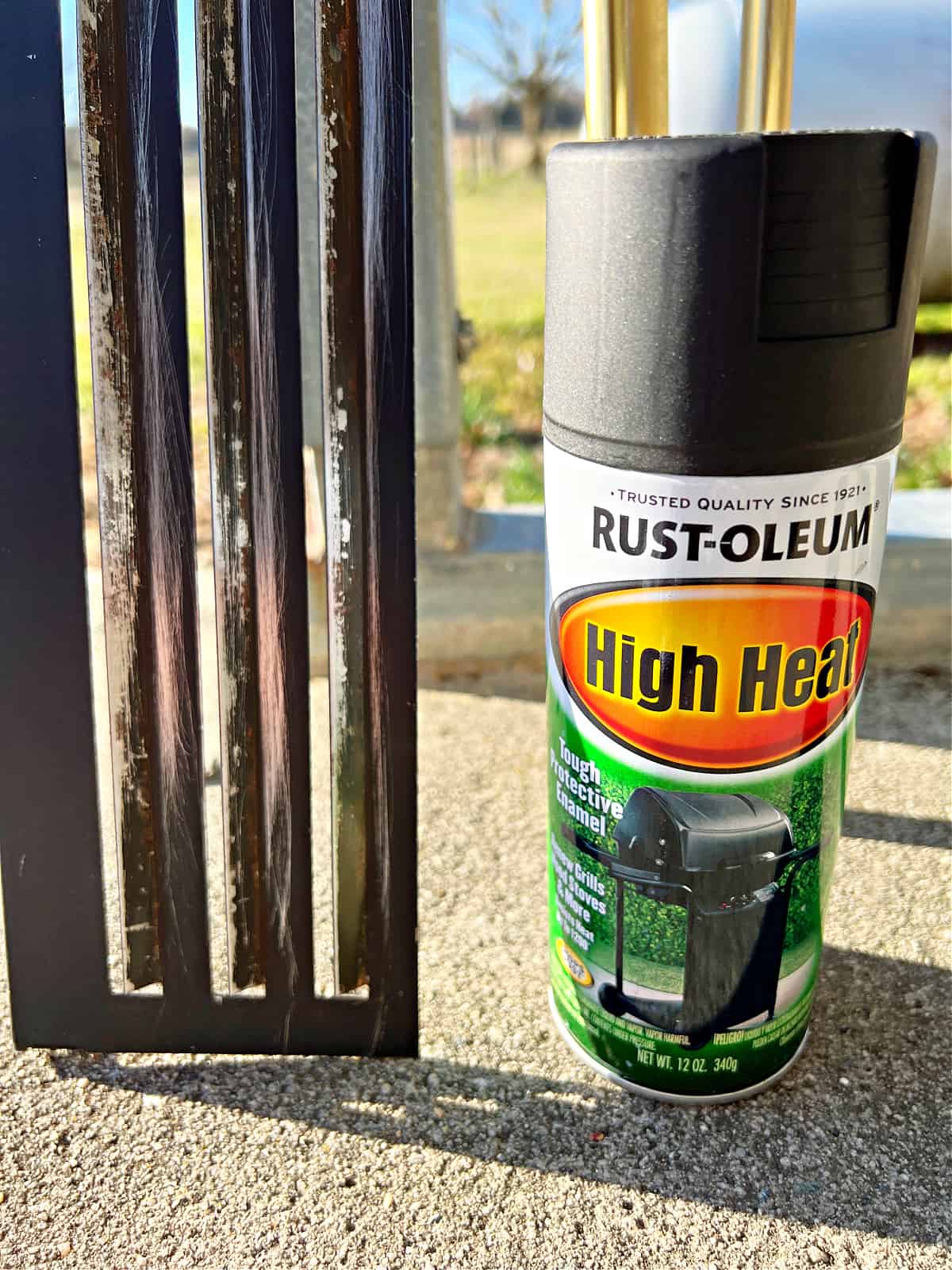 I sprayed a couple coats of paint to completely cover the vent cover and brass accents, allowing them to dry between coats.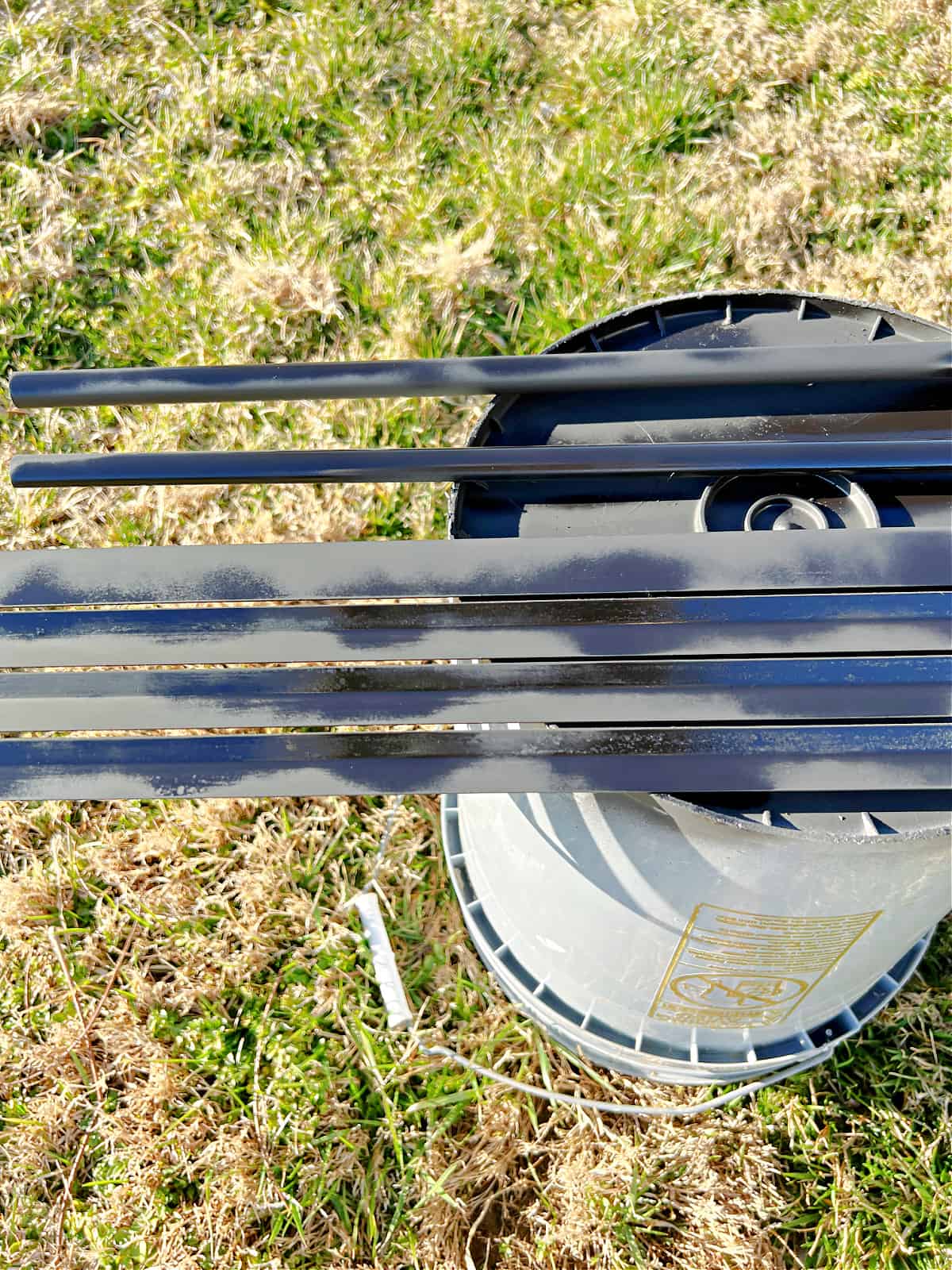 Once the trim and vent cover were dry, I reinstalled them on the fireplace surround.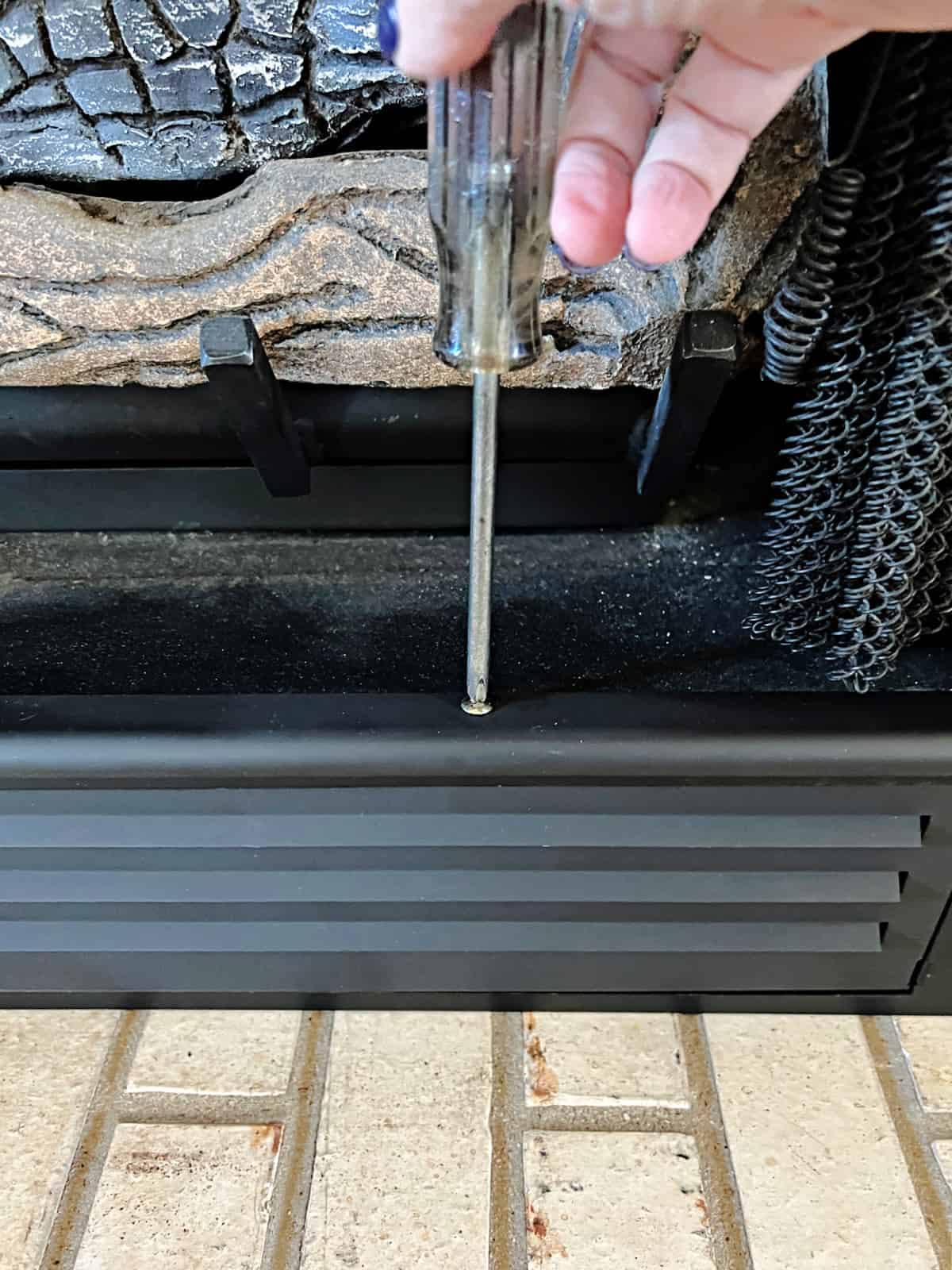 They were the perfect match to the rest of the surround.
So much better without the brass fireplace trim. All it cost was $7 for the spray paint and about an hour's worth of work.