How to Hang Decorations on Vinyl Siding
*As an Amazon Associate and member of other affiliate programs, I earn from qualifying purchases.
How to hang decorations on vinyl siding without tools and without adding unsightly holes.
If you've ever lived in a house with vinyl siding and wanted to hang up decor but didn't want to ruin the vinyl, this post is for you.
Well, that has been my dilemma during the process of decorating our screened in porch.
When we moved into our house and I started decorating the porch, I noticed that there were several nail holes in the vinyl siding.
Obviously they couldn't be fixed so I made it my mission to find alternative, non-permanent ways to hang my favorite wall decor.
Just like the easy fix that I found for hanging my off center light fixture in the dining room, every option I found was quick and simple to do. No tools needed!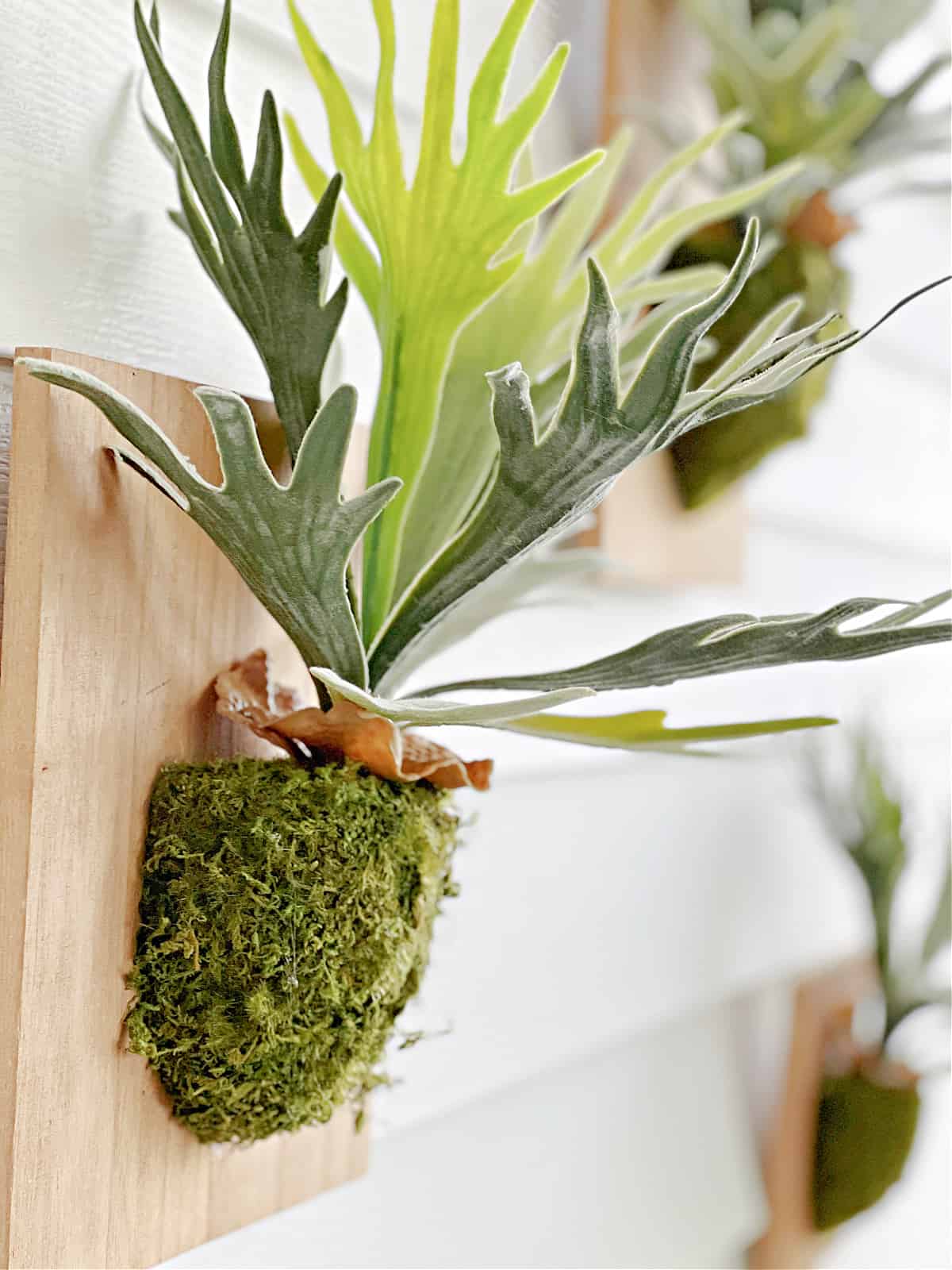 Can you attach things to vinyl siding?
You can, and you don't always have to hammer holes into vinyl siding to hang something.
What can I use to hang picture on vinyl siding?
Besides nails and screws I found 3 quick and easy methods to hang wall decor on vinyl siding, and they don't cause permanent damage to the vinyl.
Hanging wall decor on vinyl siding with vinyl siding hooks
These hooks are the real deal and offer a great way to hang wall decor on siding!
They are also inexpensive at just $4.99 for 10 hooks, and they do the job without causing permanent damage.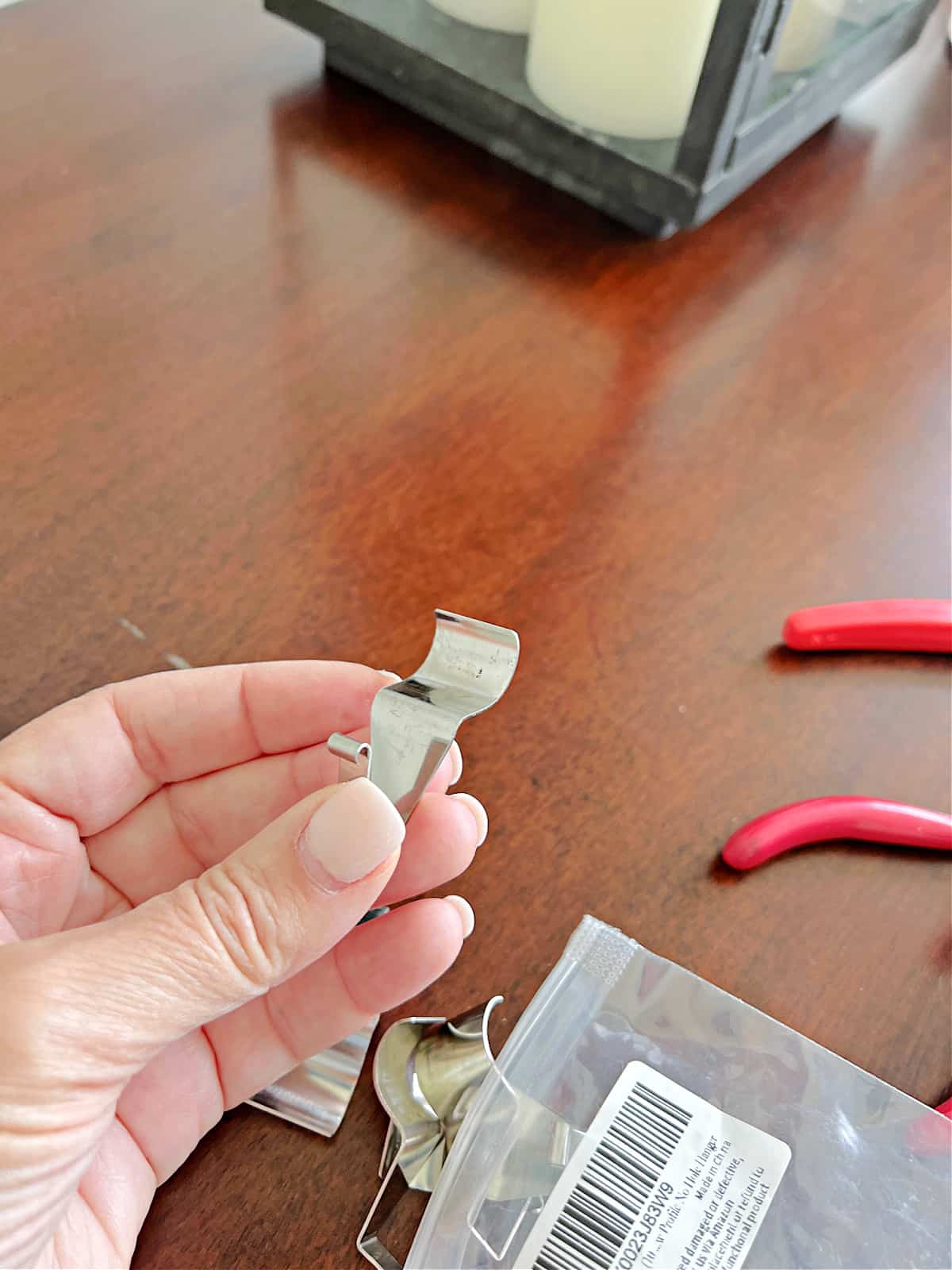 Plus they are super easy to use.
Using vinyl siding hooks
First you need to find the seam in your siding.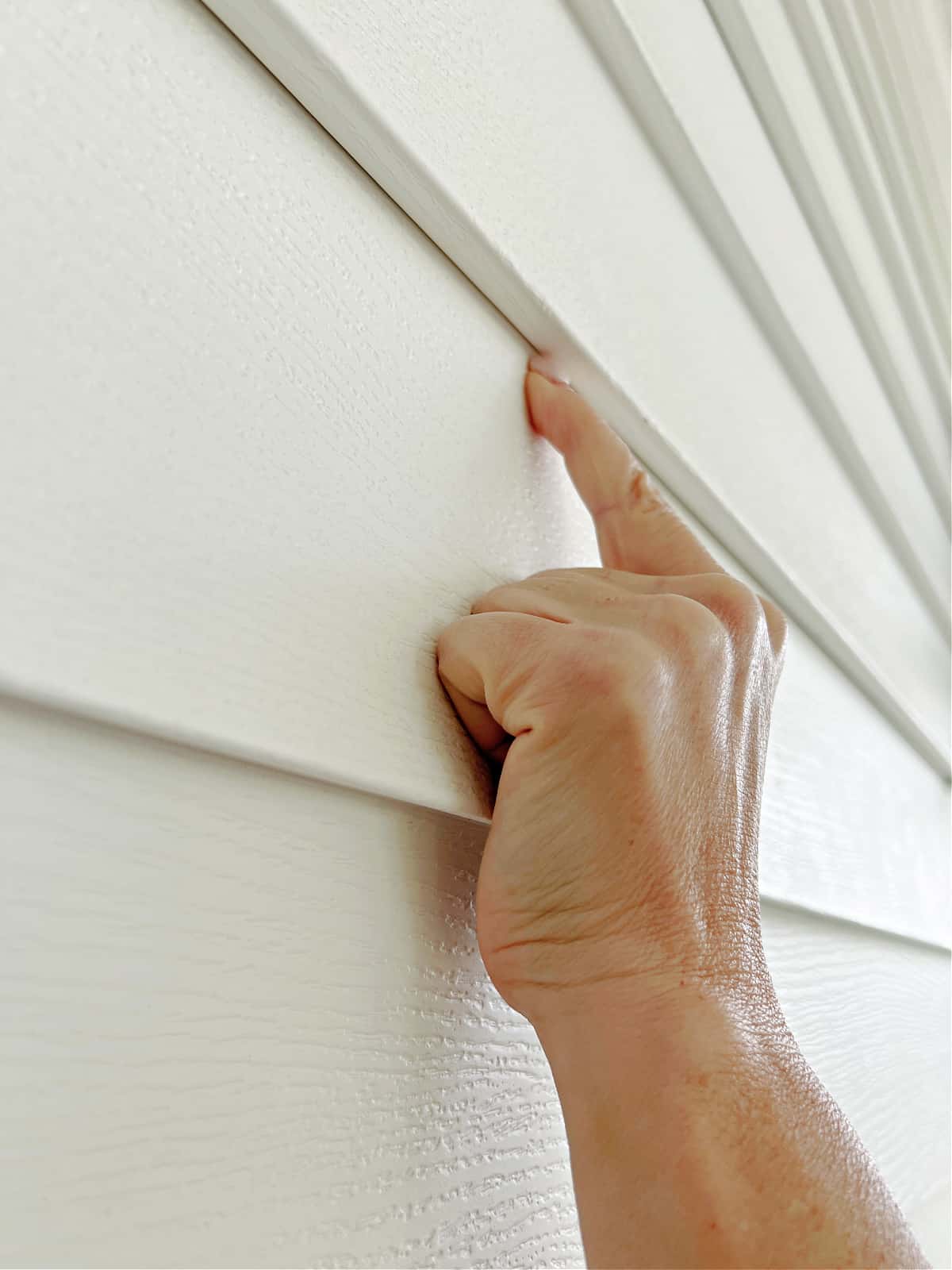 Then you just push the curved end of the hook into the seam.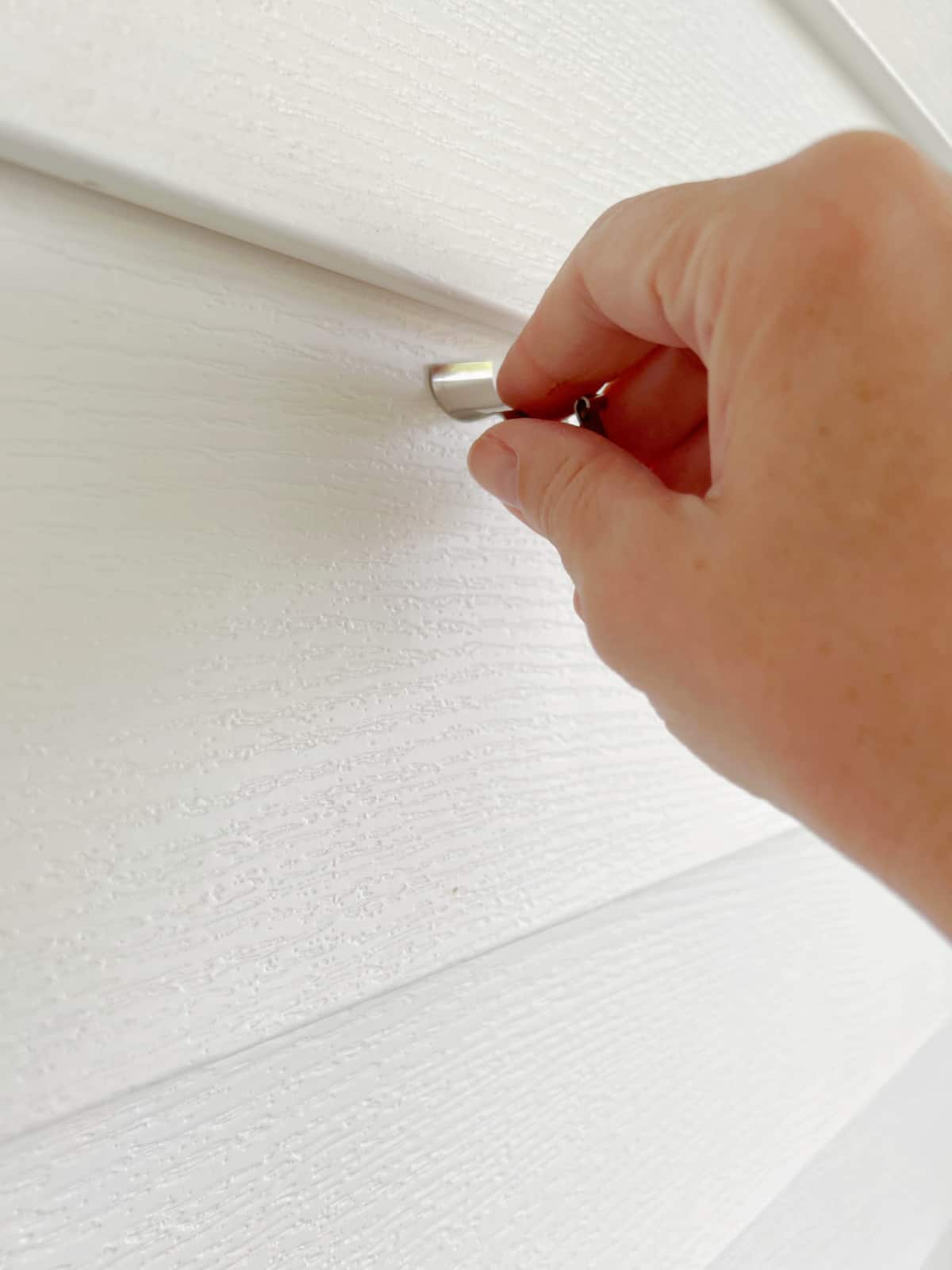 The curved end will grab onto the inside bottom lip of the siding.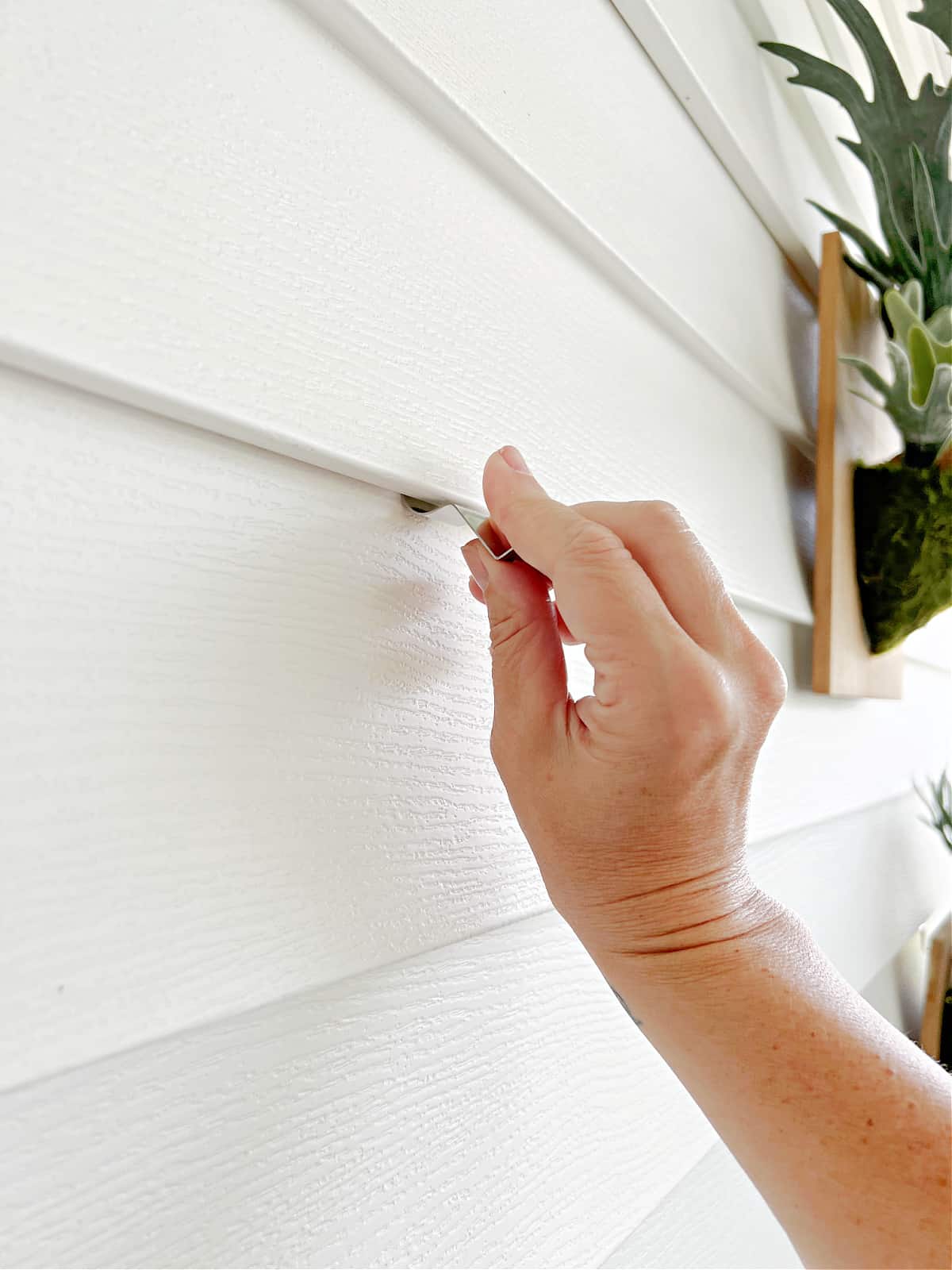 Then just push the hook until it's in position.
FYI, I found that my hook fit very snug and I had to maneuver it a bit to get it to hang right. But it fit and is very secure.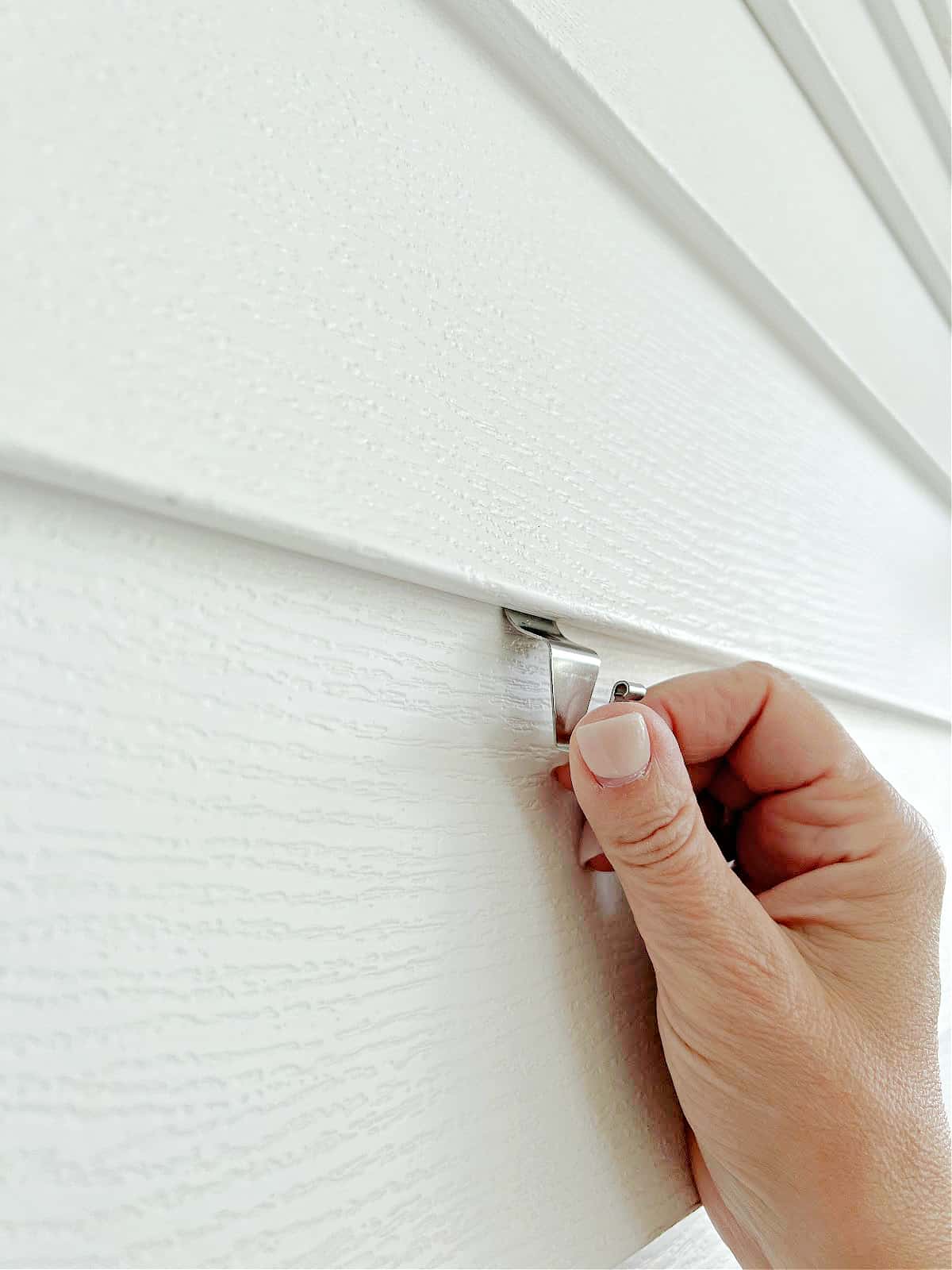 Once the hook was in place, I hung my wall decor.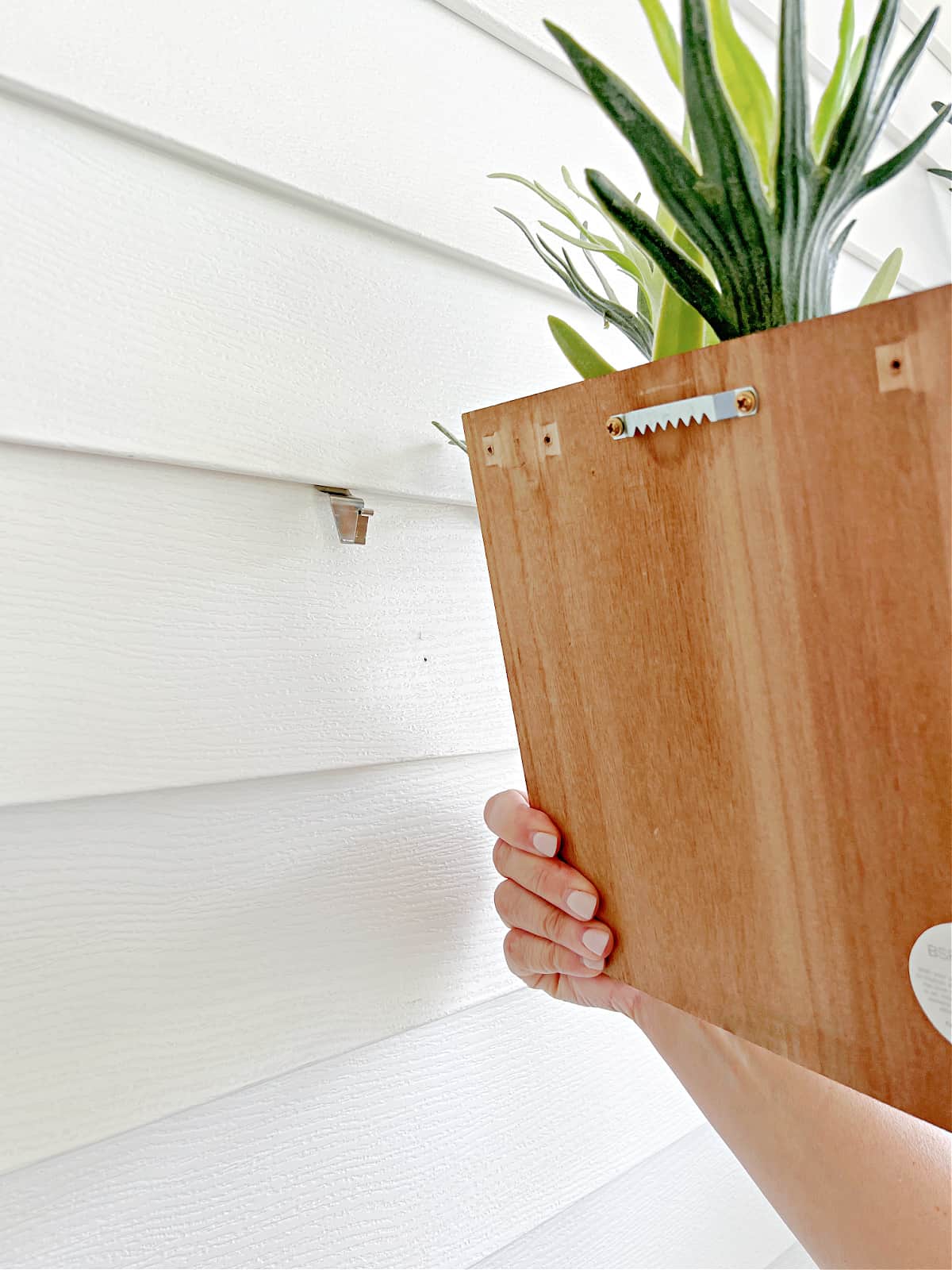 So easy to do and it took no time at all. 30 seconds tops!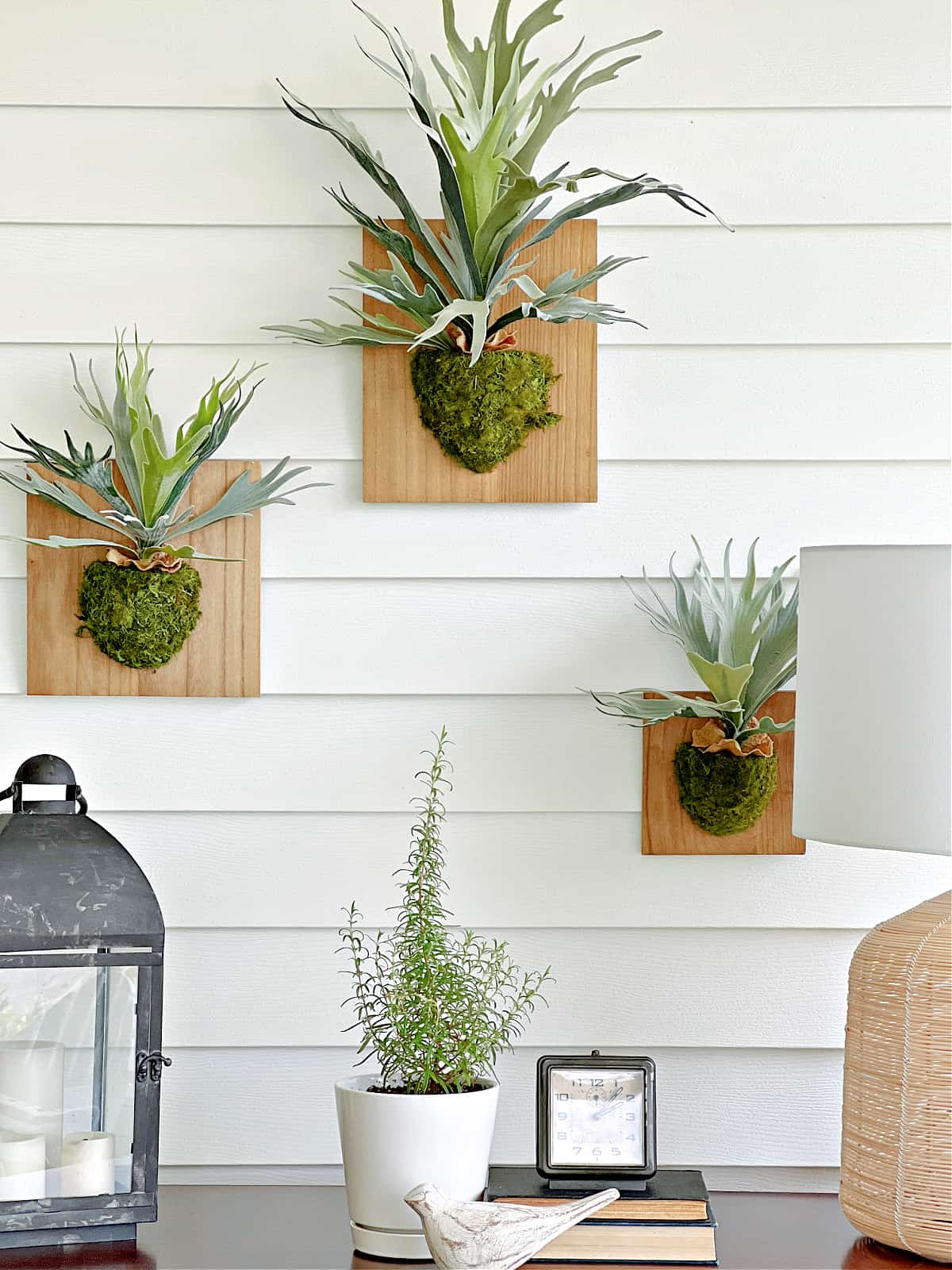 Hanging wall decor on vinyl siding with suction cup hooks
Even though I ended up using the vinyl siding hooks, I wanted to see how the suction cup hooks worked when hanging wall decor.
Unfortunately I didn't get far. Suction cups don't really work well on textured siding and that's what we have.
If you happen to have smooth siding, these would be a great option to try.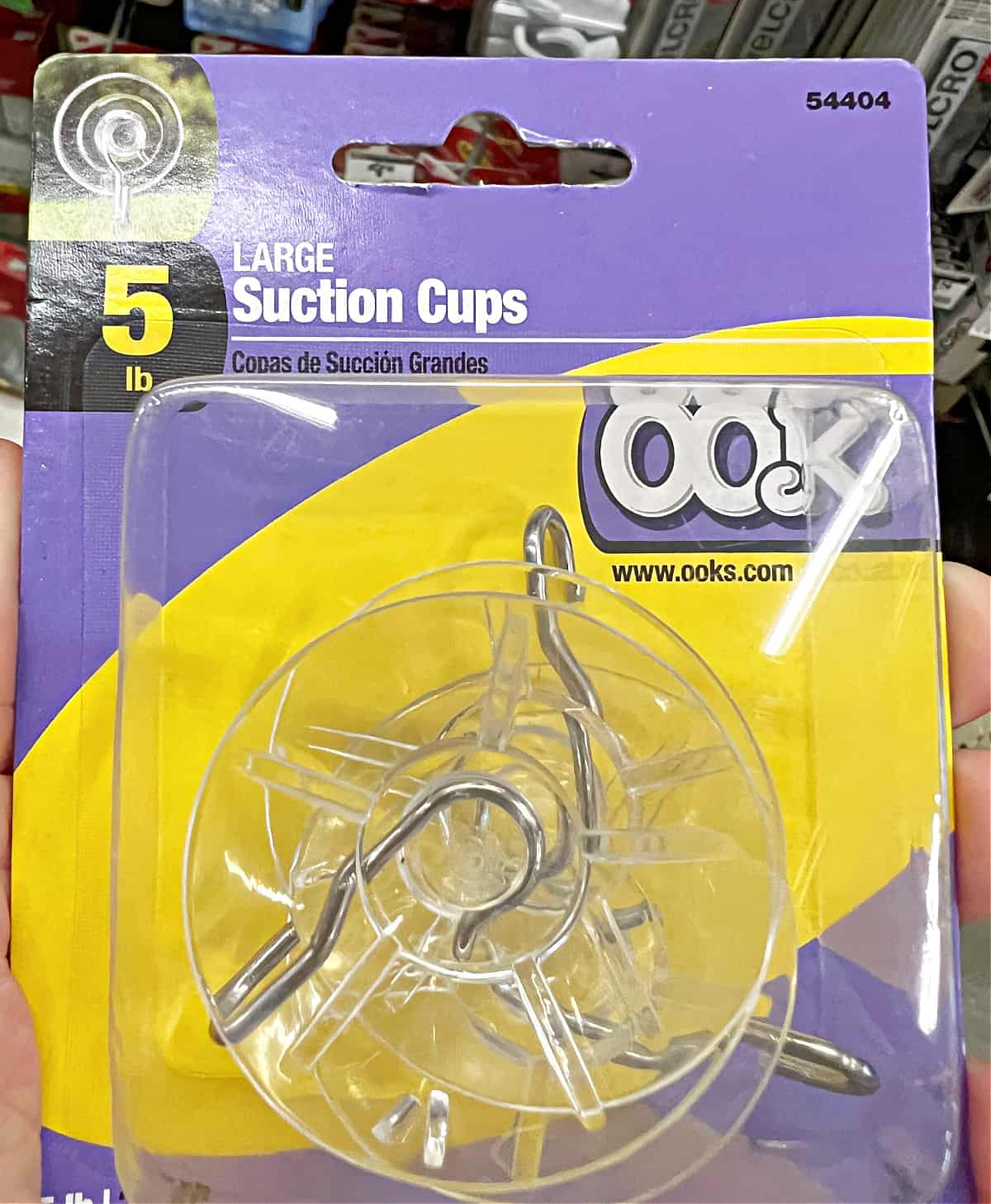 Before you apply them though, remember to clean the area with alcohol and a clean rag. Once it dries you can try the suction cup hook.
And don't forget to take note of the weight limit for the hooks. The ones I got had a 5lb. weight limit, which was perfect for my wall decor.
You might need something more heavy duty if your decor is on the weighty side.
Hanging wall decor on vinyl siding with 3M Command strips or hooks
Another option to try is 3M Command strips or picture hangers to hang decorations on vinyl siding.
These little strips come in handy around the house so I wanted to give them a try on our screened in porch.
Again, I cleaned an area on the vinyl siding with alcohol and a clean rag.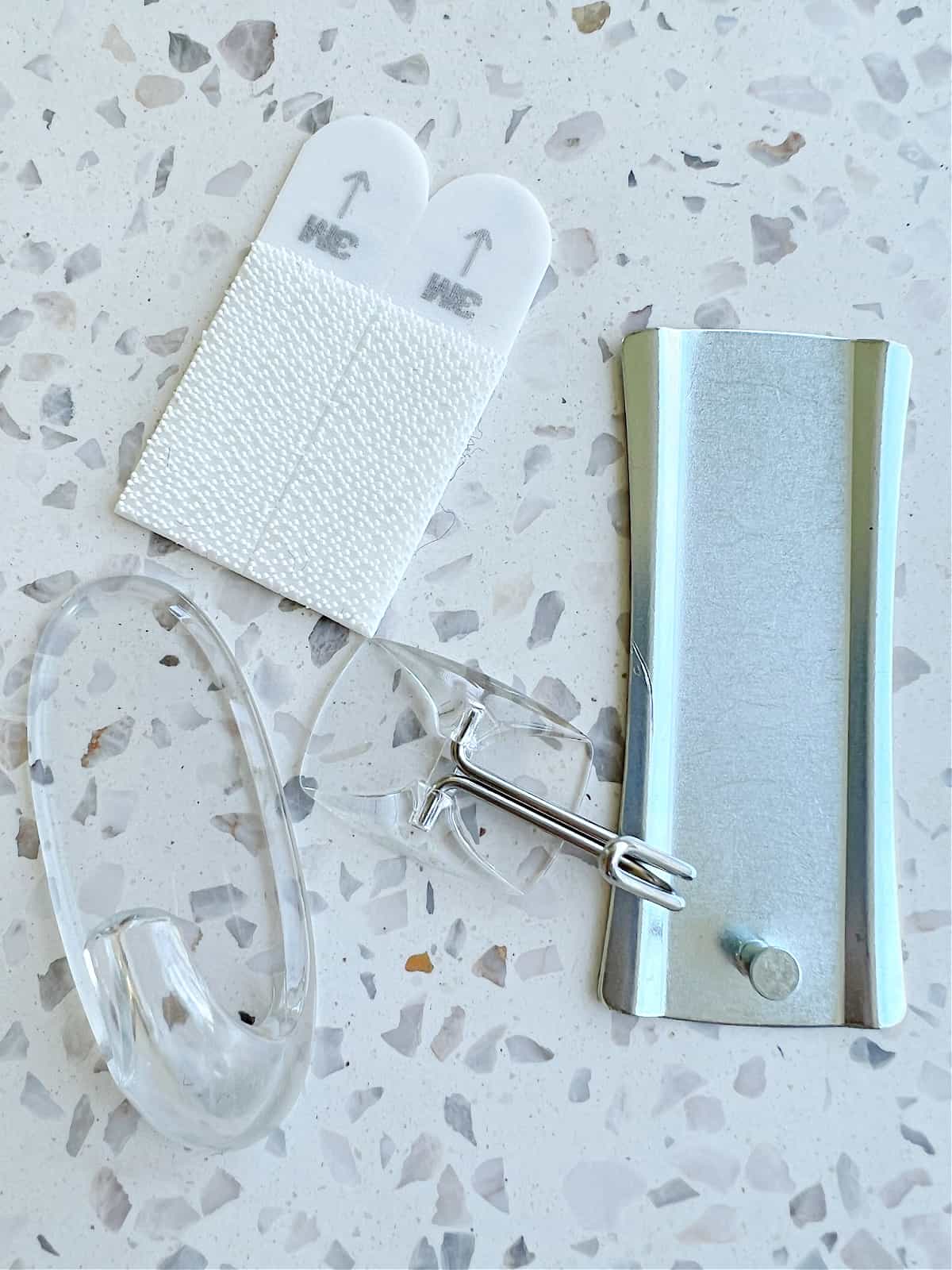 After it dried I simply put one velcro strip on the back of my picture and stuck another one on top.
I removed the protective backing and mounted the picture on the siding.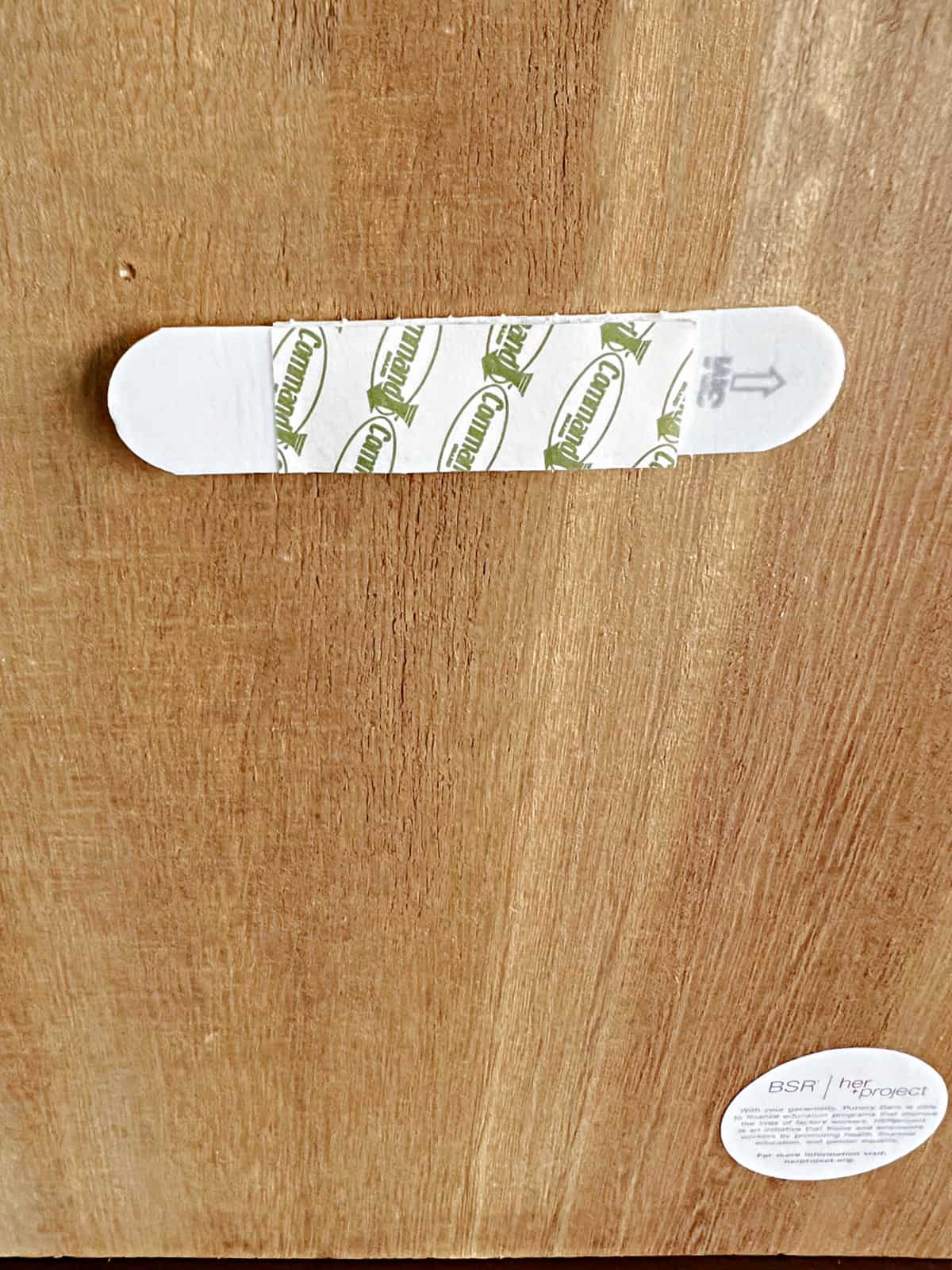 It went up ok but didn't stay put for long.
The curve at the edge of the vinyl siding and the rigidity of the wood on the wall hanging didn't work together.
It may be a good option for you though, if you have a certain type of siding and/or decor that's more flexible. It's certainly worth a try.
Next I tried the smallest 3M wire hook. It worked well for my wall decor and stayed put.
These hooks aren't made to hold a heavy load but my decor was light enough.
I even found some 3M hooks that are made to be used outdoors.
If you are hanging decor outside where they will be exposed to some weather, these may work for you.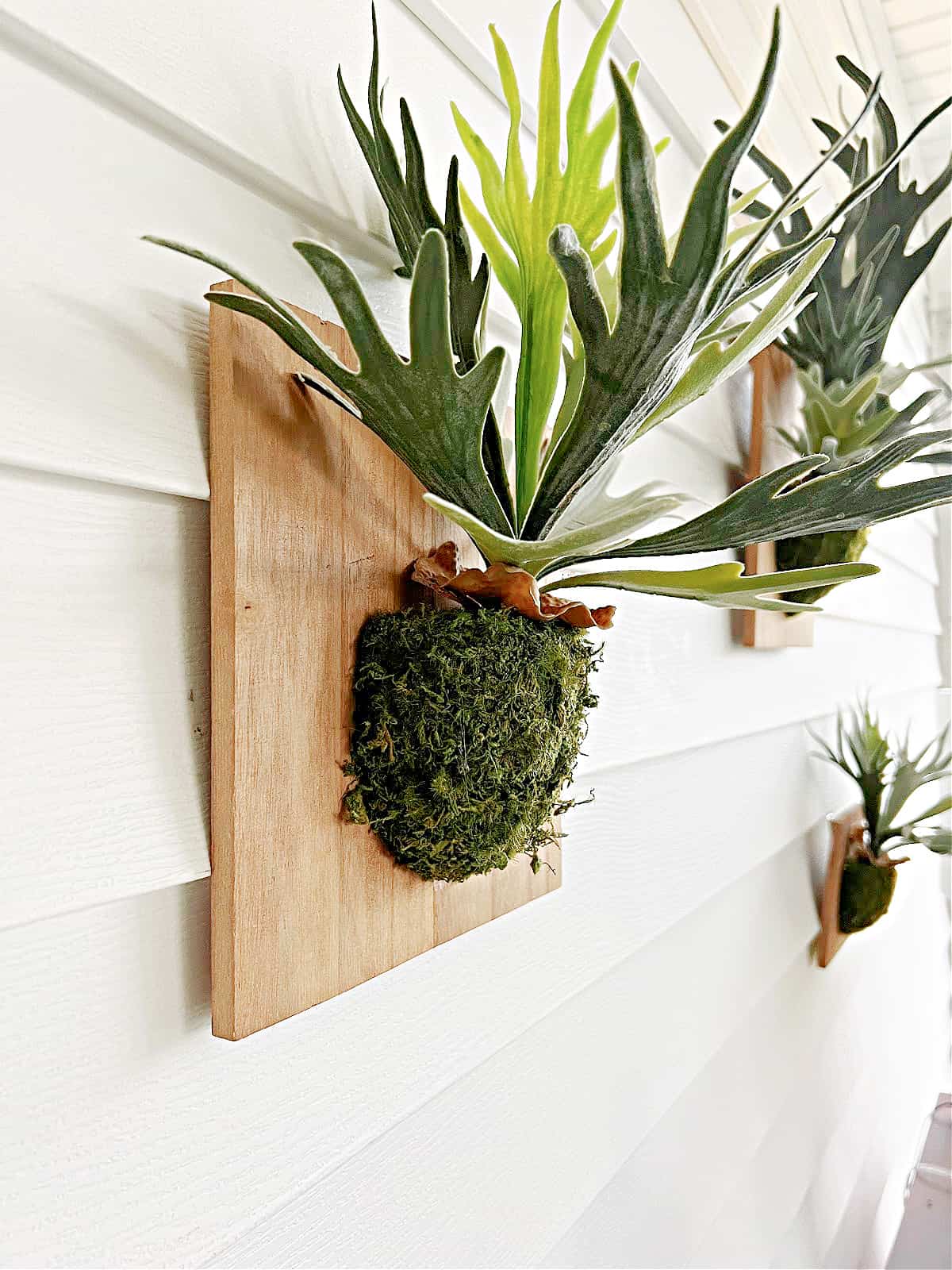 So what if you want to hang something heavy duty on your vinyl siding?
Is it OK to screw into vinyl siding?
You can screw into vinyl siding to hang something that's heavy.
Just be prepared for the fact that if you change your mind and want to remove the decor, the hole you make will be permanent.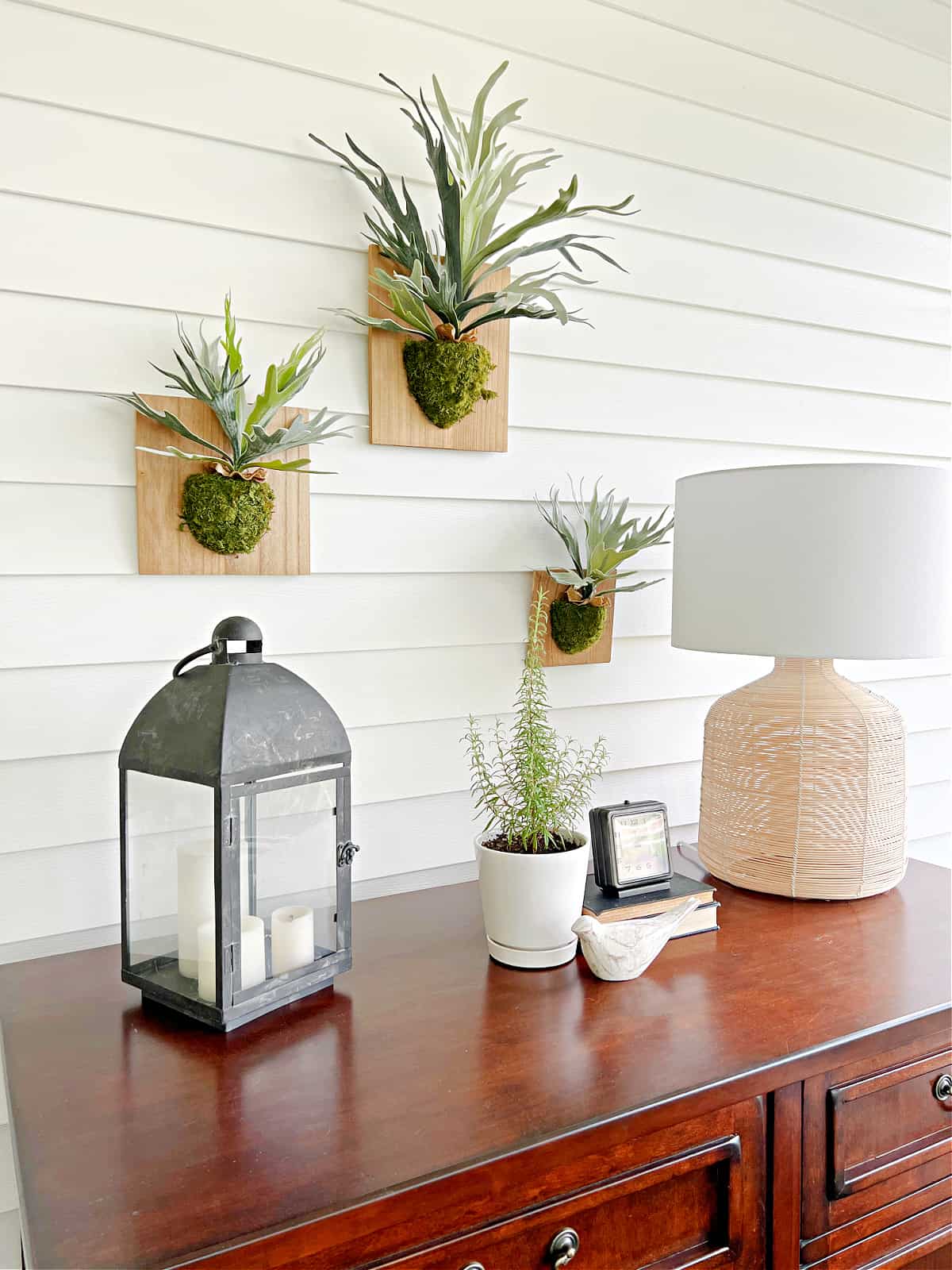 If you're ok with that, you're good to go.
I was worried that I wouldn't be able to decorate the walls in our screened in porch when we moved in but I'm so glad that I found a few options that worked for us.