A thrifty Fall decor giveaway for a pair of birch bark pumpkins. CLOSED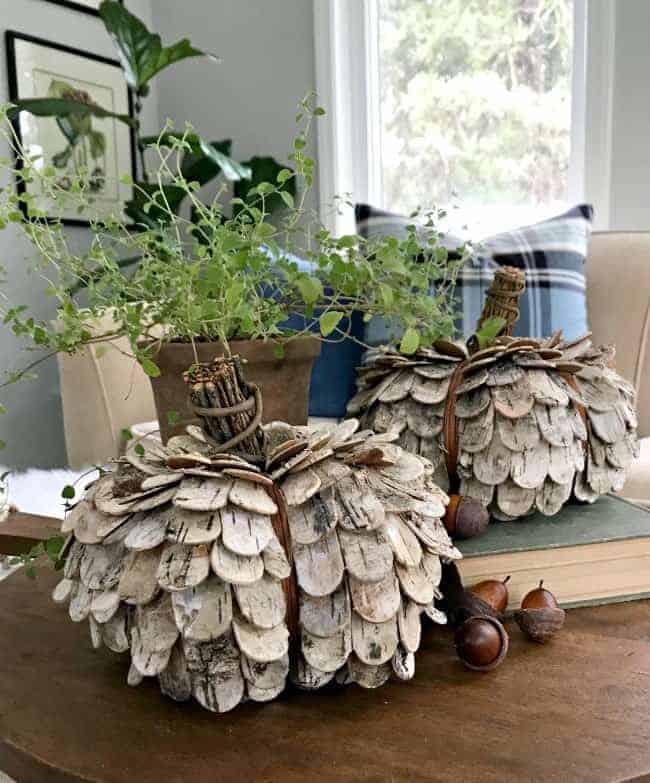 Remember our thrifty decor giveaway back in March? Not only did one of my lucky readers win a fabulous home decor item from my stash, but you all had a chance to visit and win a decor item from the rest of the Thrifty Style Team.
Our last giveaway was a huge success so we thought it would be fun to do it again. This time though, we're each offering a gently used thrifty fall decor item as the prize.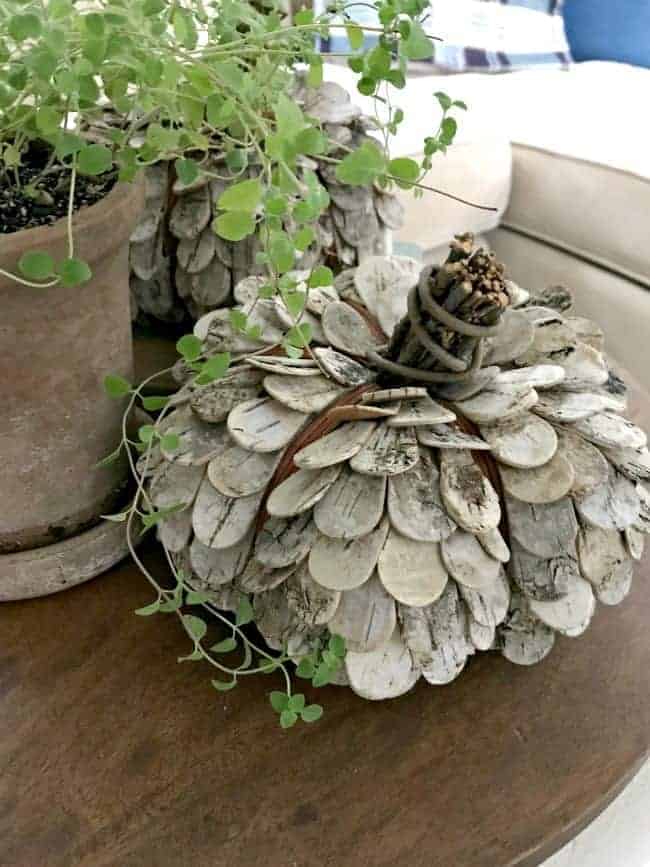 When I decorate the cottage for fall, I usually go with a lot of natural elements or end up doing a few inexpensive crafts (like my Dollar Store Pumpkins). We don't have a lot of storage room for more "stuff", and I hate to spend a lot for a season that only lasts for a few weeks, so I try to limit purchases.
Occasionally I'll find something that I can't pass up. That's what happened when I found these pretty birch bark pumpkins at Target a few years ago. We lived in Chicago when I bought them so I had the perfect place to display them.
Unfortunately we have less space to display fall decor in our little stone cottage so these beauties have been packed away in a box, in the basement.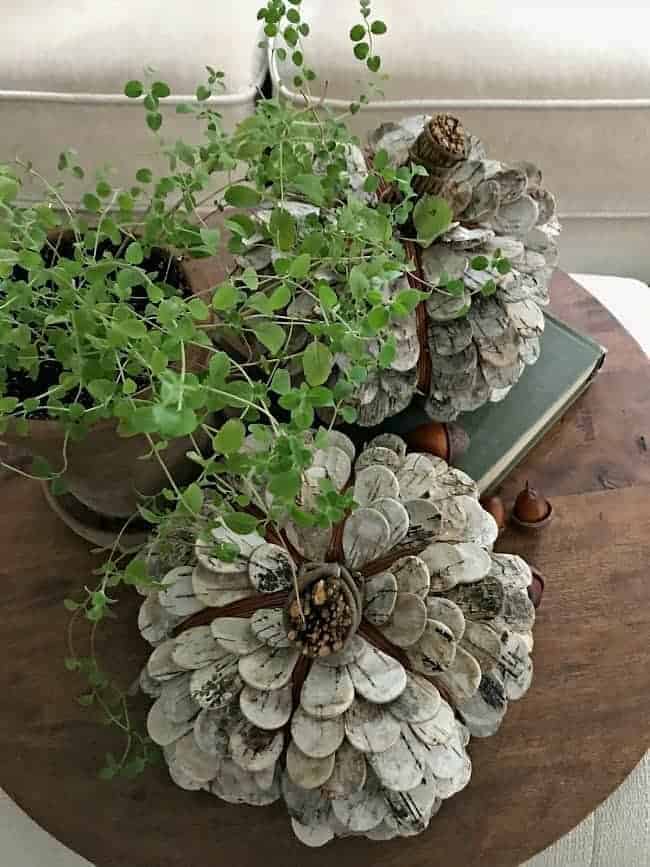 So sad, I know. My loss is your gain though, because I'm giving this beloved pair to one lucky reader.
They really need a new home where they will be displayed and appreciated and not left in a box. I know that whoever wins them will do just that.
---
GIVEAWAY IS CLOSED!
Before you enter our giveaway, there are a few rules.
To enter, just leave a comment and tell me about your fave fall decor item.
For a second entry you can subscribe to Chatfield Court emails. If you already get our emails (thank you!) just tell me in your comment that you already subscribe.
One entry per person, please.
Because of shipping charges, this giveaway is only open to those in the contiguous US.
Giveaway ends 11:59 p.m. Wednesday, September 19. We will chose one winner at random and they will be notified by email.
For more info on giveaways, please see my Privacy Policy.
Good luck!
Don't forget that we have another giveaway going right now for a $250 Home Depot gift card. You can enter to win here.
---
There are 10 more thrifty decor giveaways to visit so, after you enter ours, make sure you check out the rest. You may just win some fab fall decor.