Disclosure: As an Amazon Associate and member of other affiliate programs, I earn from qualifying purchases.
How to decorate around a flat screen tv with a gallery wall filled with nature inspired images.
I have a confession to make...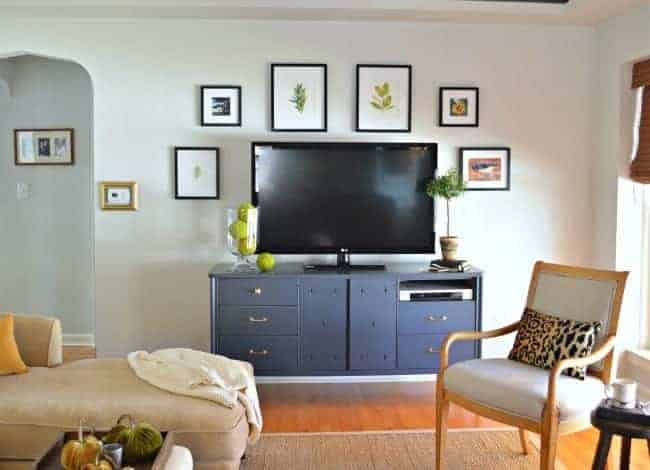 I've had a design dilemma for more than 2 years (since we moved into this house) and it's been driving me crazy. Phew, I feel so much better confessing that. It's not that tragic, but it's been a tough one for me to figure out.
The problem is the wall where our TV sits, and it's been one of the hardest areas for me to decorate. When we moved in, there was a faux fireplace on this wall. We don't have a real fireplace in this house so I was ok with it, at first. We had all kinds of grand plans to give it a cool makeover.
Once we moved in though, I quickly realized that it wasn't that great of a piece and that I desperately needed storage, for the cable box, the DVR and all of our movies. So out with the fireplace and in with a dresser that I turned into a media cabinet. The first few pictures are from when we first moved in and they're not the best, but I'm sure you get the idea.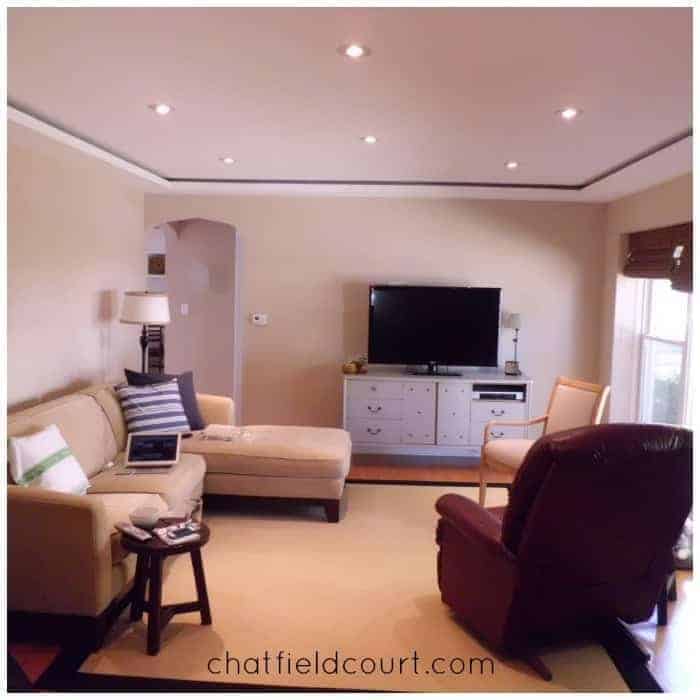 This post contains affiliate links.
Now that I had the media cabinet all squared away, it was time to focus on the decor. Since I already had a gallery wall on the long wall, I decided to go for something simple over the TV. I used woven chargers to do a quick DIY and hung them up. Hmmm, I didn't love them, and neither did the mister (who never has an opinion BTW), but I left them as I searched for new ideas.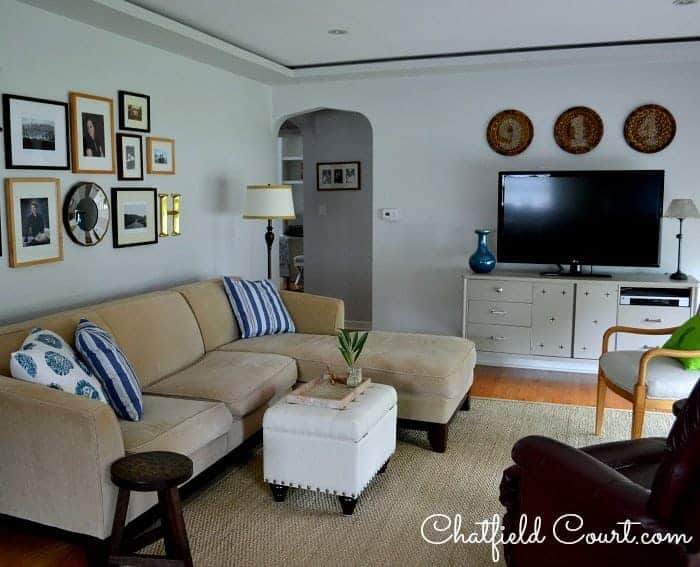 To try to improve the area, I went ahead and painted the media cabinet in BM Hale Navy and lightened up the wall color with BM Gray Owl (at 50% strength).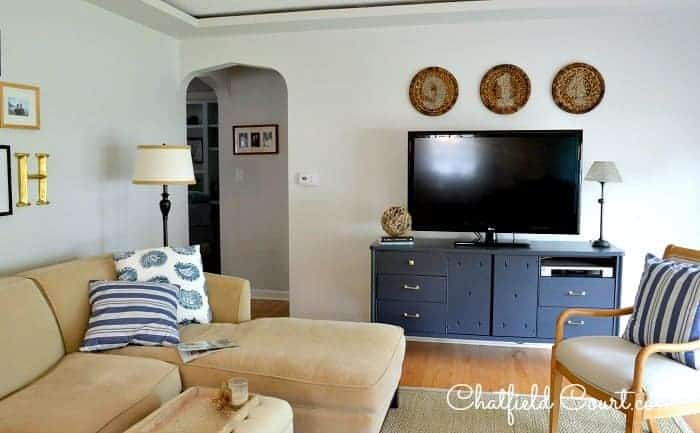 It was better, but I still wanted to do something else with the wall decor. I began searching blogs and Pinterest to see if anything caught my eye. I was always drawn to TV gallery walls, but I thought that having two in one space was just too much so I kept searching.
A few weeks ago, I couldn't look at the chargers anymore, so I took them down and lived with the blank wall.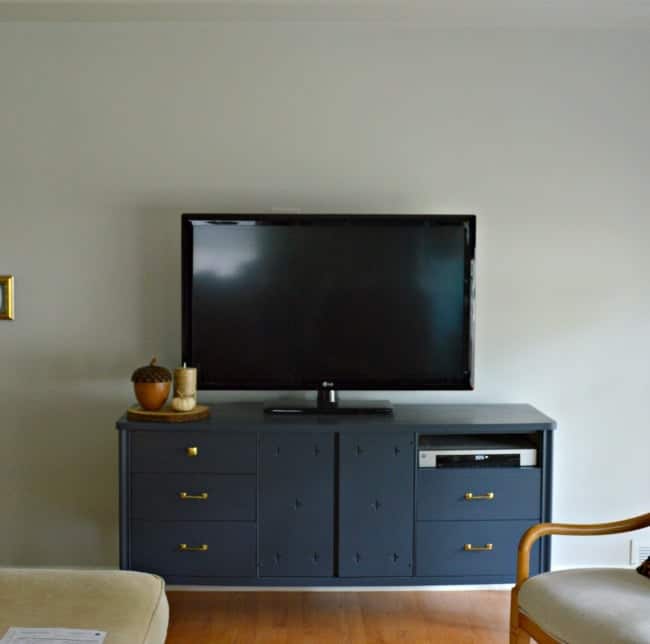 I started tossing around the idea of a gallery wall again and decided that I would just go for it. If I felt like it was too much, after it was up, I would move on to Plan B. But first I had to come up with Plan B.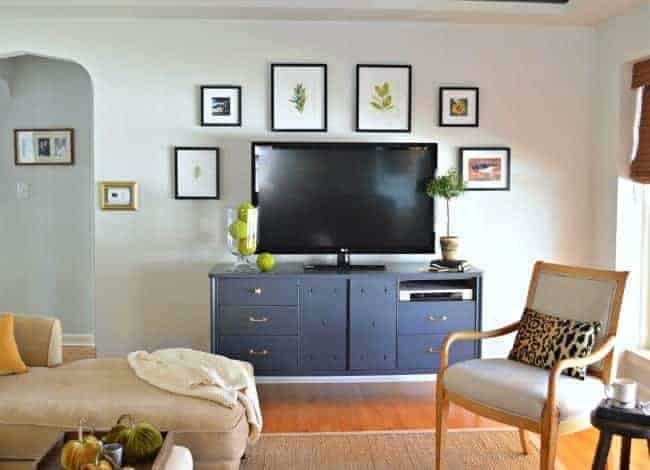 I found some prints from Minted that I loved, added a few favorite pictures that I had taken, and framed them in some Pottery Barn frames that I already had.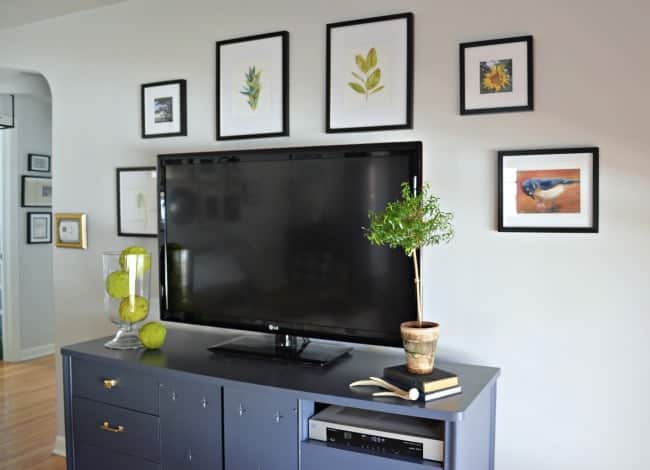 I ended up with a nature inspired gallery wall.
And, guess what? I really love it, and the mister gives it 2 thumbs up! I didn't need a Plan B after all!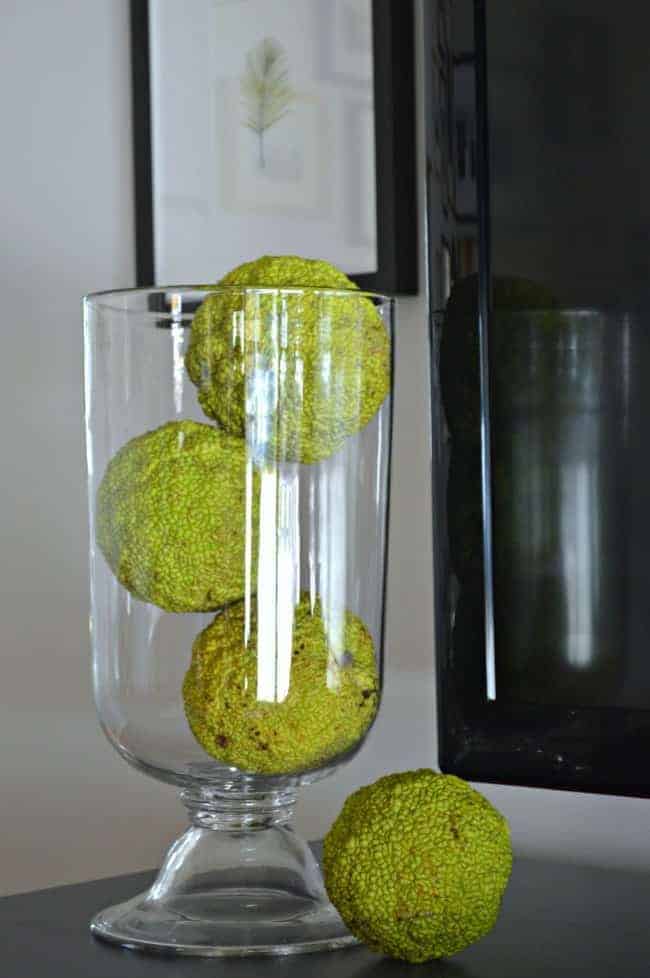 My fear was that it would be too much for this room.
It doesn't though. I think it makes the room look finished.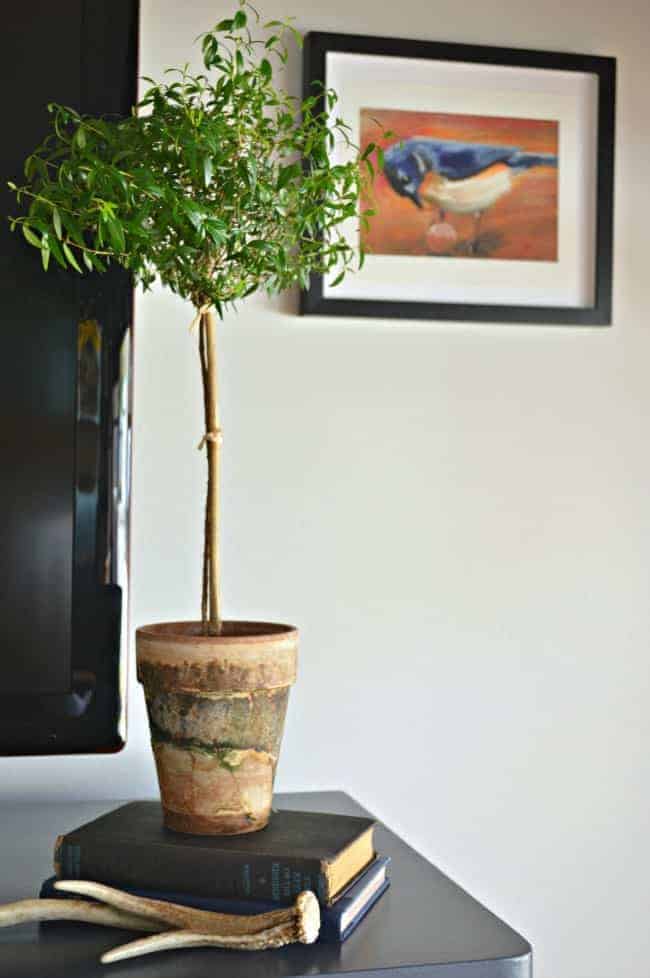 I may add more art at some point, but, for right now, I'm happy with this. Now I wish I'd done it sooner.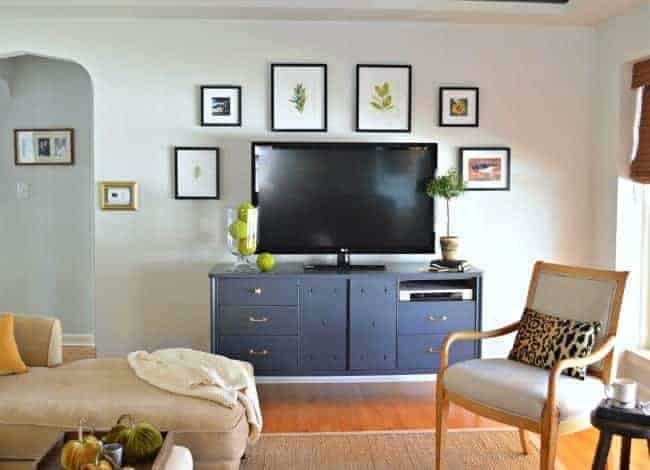 Let's take a look at what this wall looked like before we moved in.
Big difference, don't you think? And there's a big difference in my photography skills too. Much improved I hope. 😉
After I finished my gallery wall I decided to change the look of the media cabinet/dresser. Painting it white really changed the look of this side of the room. Love it!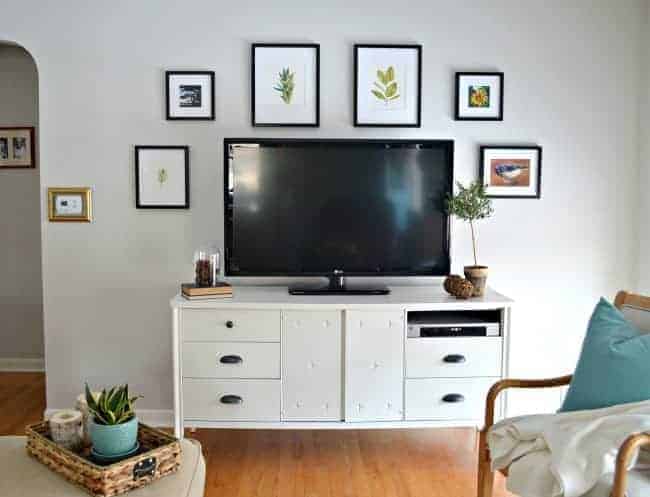 Do you have any design dilemmas that have you stumped?