Disclosure: As an Amazon Associate and member of other affiliate programs, I earn from qualifying purchases.
A Valentine wreath DIY with faux red tulips, burlap ribbon and a wreath form. Make this pretty wreath for your front door for Valentine's day and Spring.
The idea for this tulip wreath came from my ginormous DIY tulip wreath that I made 2 years ago for Spring. The process to make it is so simple and, let's face it...who can resist red tulips for Valentine's Day?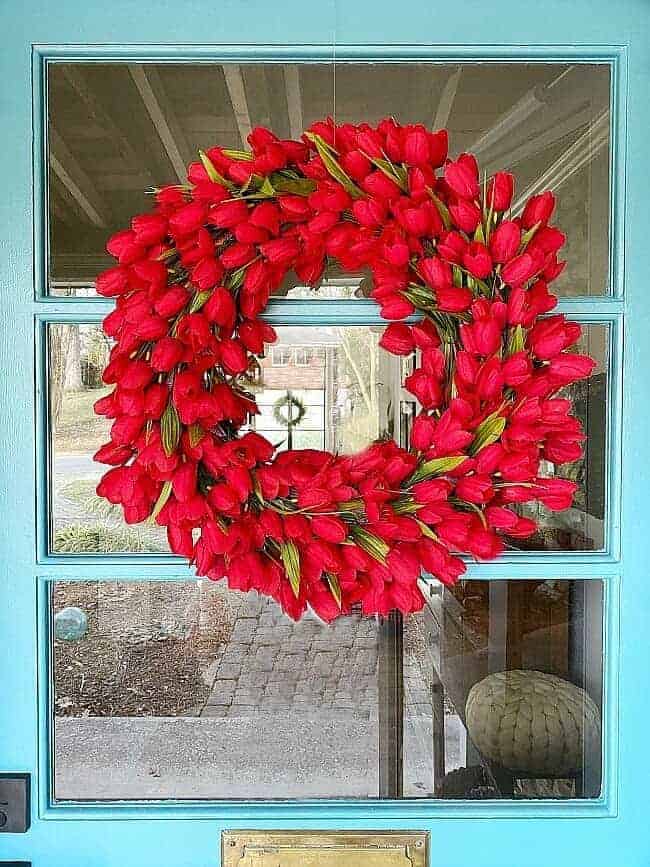 Originally I was going to go all the way and make this a heart-shaped tulip wreath but it wasn't meant to be.
I couldn't find a wreath form in the store that was big enough so I just went with a leftover form that I had in the basement.
I also used leftover ribbon that I bought at the Dollar Store. I like that it has some texture to it and I love the price!
The key to this project is the ribbon wrapping technique that I use. It's best to use a wreath form that allows you to wrap the ribbon so that you can tuck the flower stems in (no glue needed!).
I'll get into the process more below, or you can check out the video I made (there's also a How-To card included at the end of the post if you want to print it and save it for another day).
Supplies for Valentine's Day wreath DIY
faux tulip stems ( I used 11 bunches)
15.8" foam wreath form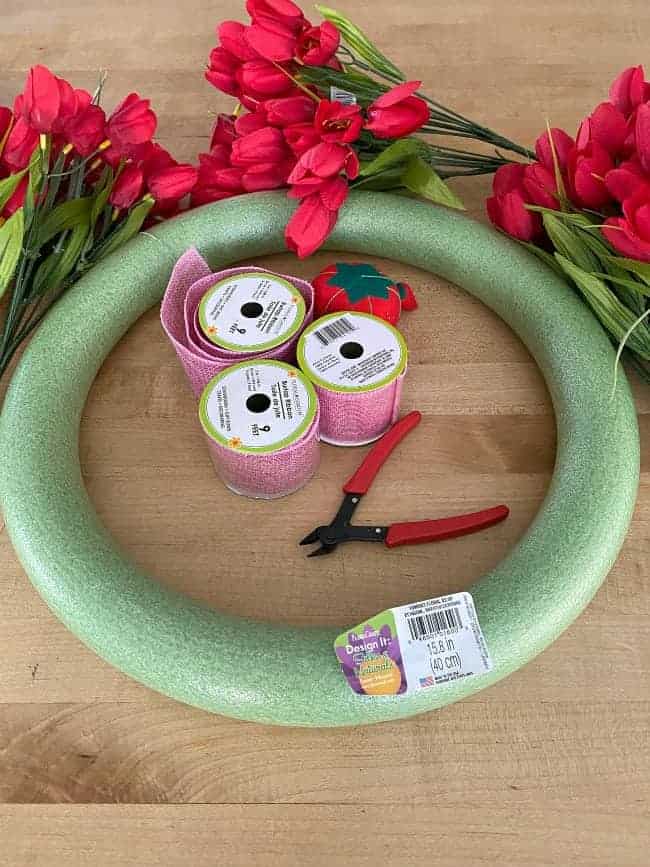 Let's make a tulip wreath!
First thing you want to do is to wrap the foam wreath form with the burlap ribbon.
The ribbon needs to be snug but not too tight (you want to be able to slip your stems under the ribbon).
Secure the ends of the ribbon with a straight pin or two.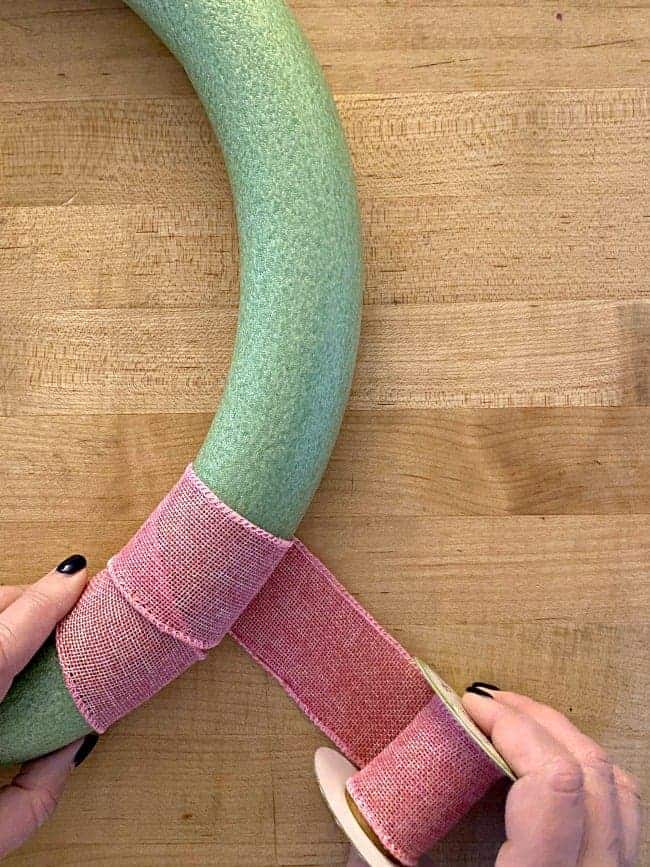 Next, snip off the stems with wire cutters, making sure to keep them on the longer side.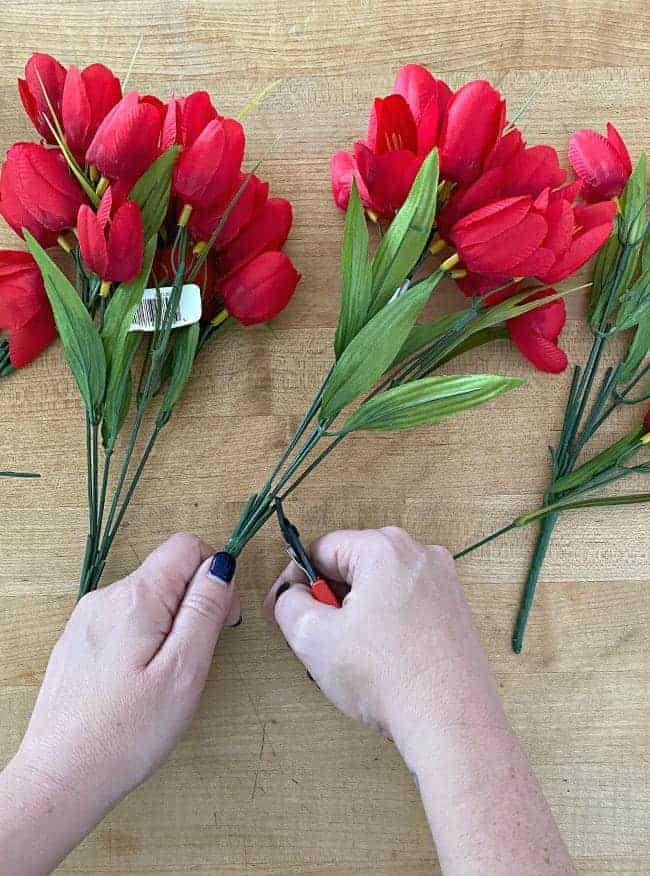 Now just slip each stem under the ribbon, working your way around the wreath form in sections.
Make sure the stems are secure under the ribbon.
I usually leave the flower and just a small part of the stem sticking out.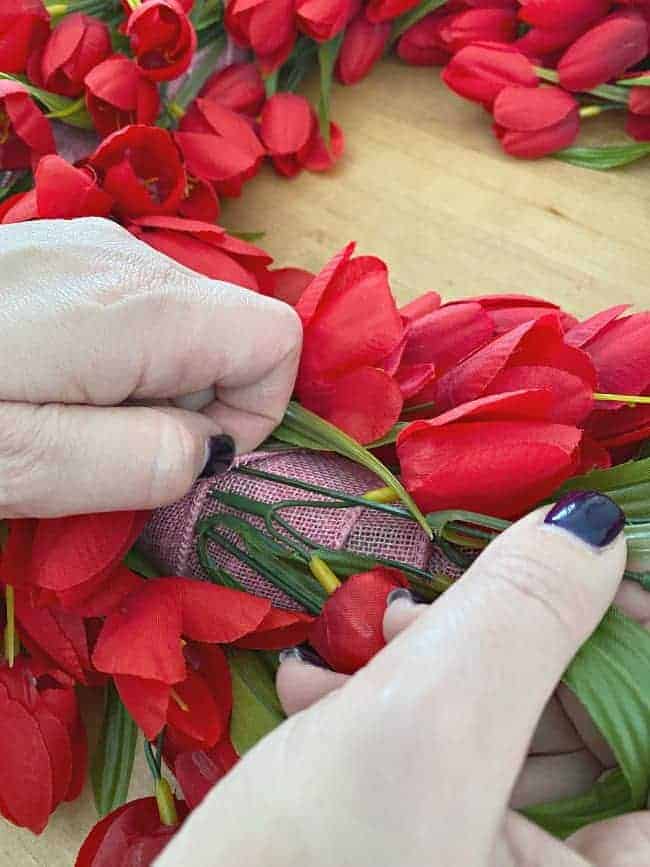 Work your way around the form.
When you have the whole form filled in, go back around and fill in any empty spaces where you can clearly see ribbon.
Do a little tulip fluffing.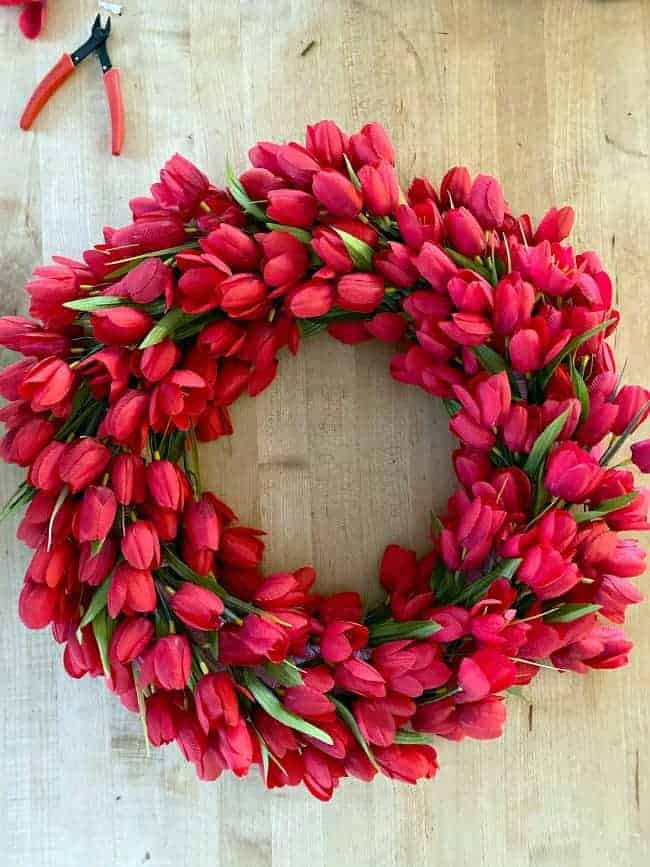 Take a piece of fishing line, tie it around the wreath and hang it on your front door.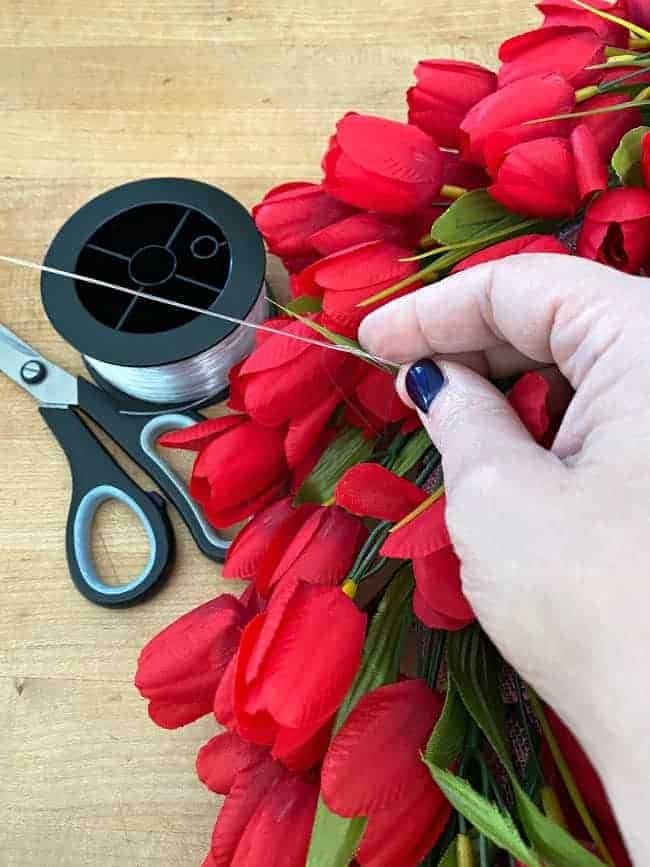 Just like that you have an easy to make Valentine wreath that will take you right into Spring. Cooper's a fan, but apparently he likes the mailman more.
Check out some of my other DIY wreaths: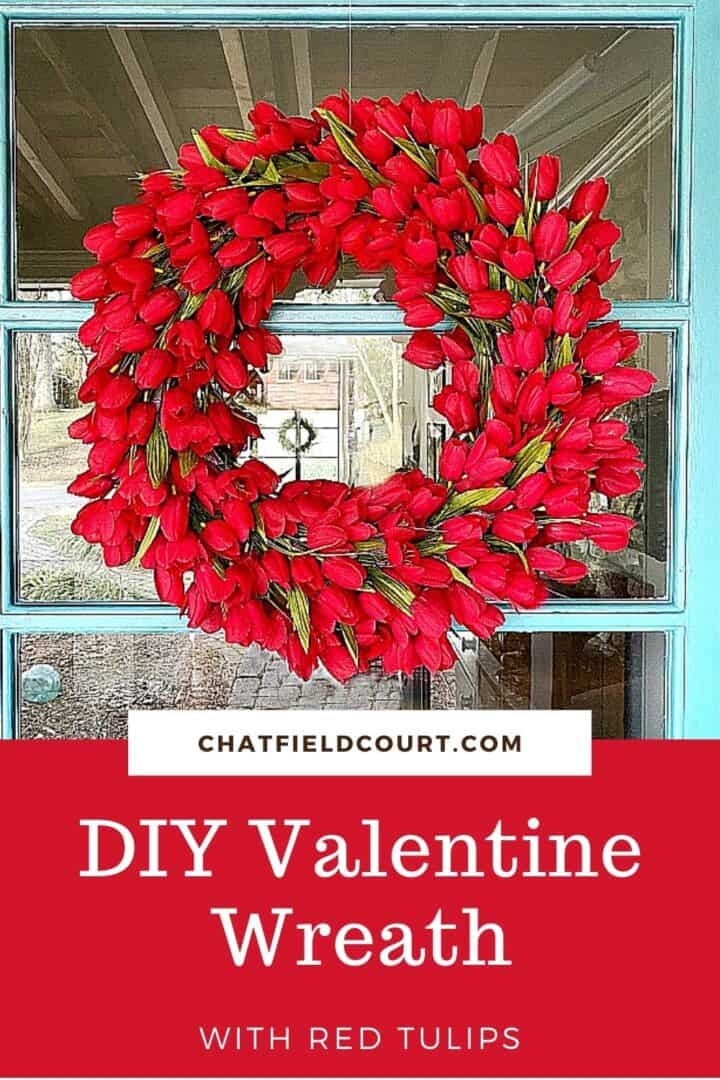 ---